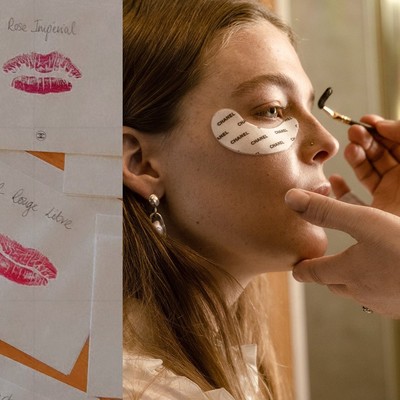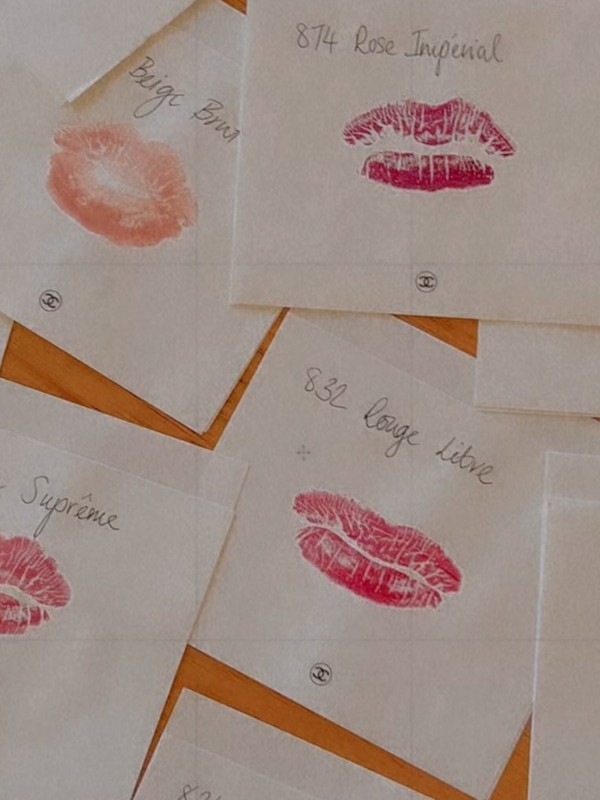 A Chanel Make-Up Artist Shares Her Beauty Secrets

Chanel make-up artist Kate Lee knows exactly how to create a flawless base, the best ways to minimise shine and the simple tweaks that can make all the difference. As well as her favourite products and can't-live-without tools, we asked her to share the tips she thinks everyone should know.

By Sapna Rao
I tend to use an exfoliant – chemical or physical – to make sure there are no dry or dull patches on my skin. Chanel's Le Gommage is a beautiful exfoliating scrub that contains spherical Jojoba beads to exfoliate the skin without drying it out. I also always take the time to use a mask, too, even if it's only for five minutes – it makes all the difference. I love a clay mask – especially one that contains Kaolin and French clay as they both help minimise the appearance of pores. If your skin is drier, go for something soothing and hydrating instead.
Apply Foundation Only Where It's Needed
While traditional foundation is meant to be applied all over the face, focusing your base in specific areas gives you a much more natural look overall. The key is to match it to your skin tone so it looks seamless. You're aiming for the perfect version of your skin – rather than a blanket of foundation. Spend time choosing both the shade and the formulation, as well as different concealers to go with it. Choose one for camouflaging shadows and blemishes and another to brighten under the eyes.
Don't Be Afraid Of Trial & Error
Colour matching is a big area of debate as there isn't one way to approach selecting the right colour or texture. I recommend – once you find a formula that works for you – trying to get at least two shades to allow for fluctuations in your skin tone. Then, experiment with different application techniques like a brush versus a sponge to see what works best for your skin. You'll work out pretty quickly what suits you and what you like best.
Apply Winged Linger Before Your Base
I recommend doing it this way around in case you need to clean it off and start again – or even just need to sharpen up the line using a cotton bud. Just try to avoid is going too low on the outer corners, as this will make the eye look sleepy rather than lifted. If you are not feeling that confident, try to sketch things out first with an eye pencil then blend it to a point using an angled nylon brush. Another approach is to use a dampened eyeshadow on a flat brush. These techniques are less precise but they're easier to fix.
Choose Brow Products Wisely
The formula, colour and type of brow product you use depends on the colour and type of brow hairs you have. I personally like to start with a tinted brow gel which I feather in before using either a pencil or felt tip brow pen to add length and dimension. However, it your skin falls on the oilier side, a waterproof brow pencil is a must-have.
I apply highlighter first, avoiding the expression lines where possible. I then add a cream blush and work around that, using foundation only where it's needed. Using less product delivers fresher looking results, while still concealing and offering coverage where needed. Contouring means different things to different people and there is no right and wrong way to approach it, but I find a little goes a long way. As a result, it's usually the last thing I apply.
In the summer, I prefer to use a cream or liquid blush and bronzer but how you apply it can really affect how it looks on the skin. My favourite brushes use two fibre textures to seamlessly blend fluids, creams and powders. For bronzer, I tend to focus on the tops of the cheekbones and bridge of the nose and then work my way out to the hairline and temples. Don't forget to go under the chin so that your neck matches your face, too. I avoid shimmery bronzers as they look a bit artificial.
Minimise Shine Where Possible
If you have more textured, sensitive or problematic skin, avoiding shimmer- or shine-based products makes all the difference. Matte formulas are generally a more flattering route to take – but heavy matte powder foundation isn't great for dry, breakout-prone skin. Another route would be to concentrate on treating the texture of the skin with an aesthetician or dermatologist and then selecting the lightest most skin-like liquid foundation you can find to help create uniformity. Invest in a good, pigmented concealer and cleanse everything off fully every night.
Touch-Up Throughout The Day
While it would be ideal to have a one-and-done look that lasts all day, it's unrealistic. A good rule of thumb is to take a couple of products with you to keep your make-up looking good. You don't need to start again – just refine what is already there. For example, freshen up with a face mist or use a concealer to refresh any areas of coverage that may have moved or settled into your expression lines. Blotting papers are also a great way to touch up foundation and remove excess shine.
Finally, Stay Loyal To Your Hero Products
A true multi-use product I love is Chanel's Baume Essential in 'Transparent'. I use it on my eyes, lips and cheekbones, and I've even used it on cuticles and brows. Retractable double ended make-up brushes are another of my must-haves. I highly recommend investing in great brushes and really taking care of them too. Just remember to wash them regularly so the product doesn't become cakey.
DISCLAIMER: We endeavour to always credit the correct original source of every image we use. If you think a credit may be incorrect, please contact us at info@sheerluxe.com.