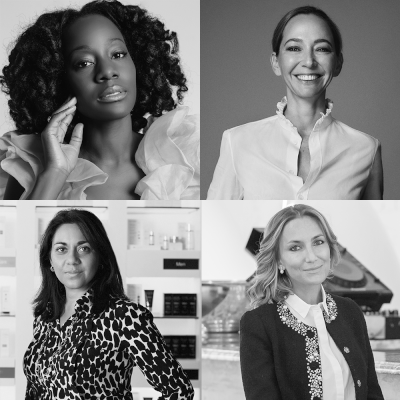 12 Successful Women Share What They'd Tell Their Younger Self

If we had the benefit of hindsight, life might be a whole lot smoother. Sadly we don't. But what we can do is learn from those further down the road. We went to some of the women we admire the most and asked them what they wish they'd known in their 20s. If you're in yours, then take their wisdom on board. If you've been there and done that, would you say the same?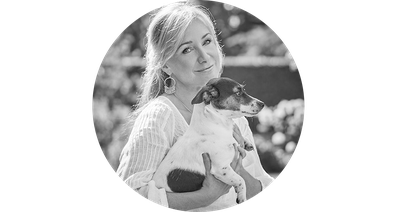 Chrissie Rucker, Founder & Owner of The White Company
Chrissie Rucker founded The White Company back in 1994, earning an MBE in 2010. In 2012 she was chosen as Private Businesswoman of the Year by the Financial Times, with she and her husband receiving OBE awards for their business success in December 2017.
"As you grow older, you slowly realise being a member of 'the cool gang' isn't that important. Instead, I'd tell my younger self to find friends who have similar interests, a sense of humour, are good listeners and have a 'can do' attitude. Also, it's good to fail – there will always be tomorrow and the chance to do something differently. You'll also discover that it's fine not to be a great academic and that your creativity means you approach things in a fresh way. Try to overcome your shyness – be brave, say hello and smile. Make sure you find a couple of mentors you really trust. If you are ever unsure about something, talk to them. Take care of yourself, too. Stay fit, eat well and work hard at getting decent sleep. I'd warn my younger self that she's someone who will want to try and do too many things at once. Learn that it's better to do five things brilliantly than ten things poorly. Building a brand isn't a race, it's about taking the right decisions for the long-term. And, finally, always make time for fun – turn the music up loud and dance, it's so good for the soul."
Visit TheWhiteCompany.com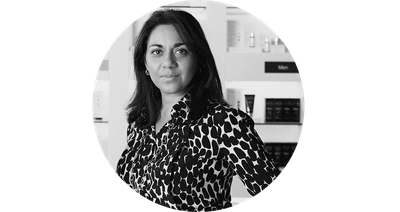 Having worked in her local chemist as a teenager, Margo Marrone opened the first Organic Pharmacy store on London's Kings Road in 2002. The brand's products are now sold in more than 36 countries.
"If I were to tell my 20-year-old self anything, I'd want to say your journey over the next 30 years is going to be a rollercoaster, fun, happy, sad, fulfilling, stressful, hard and even exhausting at times. Remember to rest when you've had enough, take more care of yourself and always be kind – everyone is on the same journey and you don't know what stage they are at. Wishing it really does make it happen and practice gratitude every day, especially when it's hard."
Visit TheOrganicPharmacy.com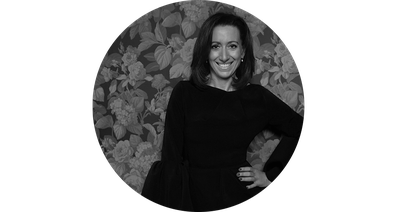 With over 20 years' experience in the lingerie and luxury retail world, Lucy has been CEO of Coco de Mer for the last six years. Since she joined the company, Coco de Mer has won numerous awards for creative collaborations with renowned photographer Rankin, design agency Williams Murray Hamm and the V&A Museum, as well as lingerie, marketing and licensing awards every year since 2014.
"Opportunities rarely come with a set of instructions – so I'd tell her to take risks from time to time or you'll never achieve anything. Risk more and risk earlier – your power to achieve, even at a very young age, is limitless. But remember, success is a multi-dimensional and ever-changing target. Choose the challenges you want to tackle, and leave every job on good terms – you never know what the future holds. Be fuelled by passion, work hard, own your mistakes, trust your gut and surround yourself with brilliant people. Whenever you start a new job, don't be afraid to ask as many questions as you can – you won't have the same opportunity later on. And finally, support other women. Women supporting women is crucial to the efforts of equality in the workplace – when one woman rises, we all rise."
Visit Coco-De-Mer.com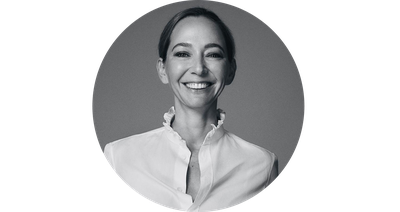 Whitney Bromberg-Hawkings, CEO & Co-Founder of FLOWERBX
A one-time PA to Tom Ford – before working her way up to senior vice president of communications at the fashion designer's eponymous label – Whitney Bromberg-Hawkings founded flower delivery service FLOWERBX in 2015. Already one of the most well-known florists globally, the brand is gearing up to launch its service on the US West Coast this year. 
"Most of my 20s were filled with self-doubt and constantly comparing myself to others. With that in mind, I would tell my 20-year-old self to have a little bit more confidence. I want her to know she is smarter than she thinks – better, prettier and more capable than she can imagine. She has so much to look forward to, as well. I would tell her to keep her eyes on the prize and not to pay attention to what others are doing. Ultimately, I'd love to give her a crystal ball to show her what an amazing, rewarding career, and a beautiful life, she is going have – all she has to do is believe in herself."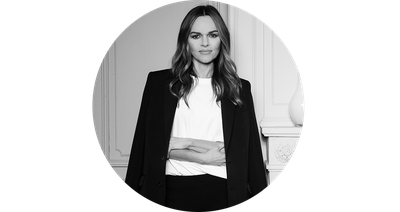 Maria Hatzistefanis, Founder of Rodial
London-based beauty entrepreneur Maria Hatzistefanis founded skincare group Rodial in 1999. Two brands – Rodial and Nip + Fab – are now sold through 20,000 doors across 35 countries worldwide including Saks Fifth Avenue, Space NK, Harvey Nichols and Harrods. She is also the author of two how-to books, designed to encourage female entrepreneurs.
 
"As I say in my book How To Make It Happen, nothing fabulous happens when you're in your comfort zone. For that reason, I would tell my 20-year-old self to take more risks. When I started Rodial, I was playing it safe. The business was doing okay, but the minute I took the risk and named one of our products Snake Serum, everything really took off. Not all risks are going to pay off, but you have to go out on a limb sometimes to stand out from the crowd."
Visit Rodial.co.uk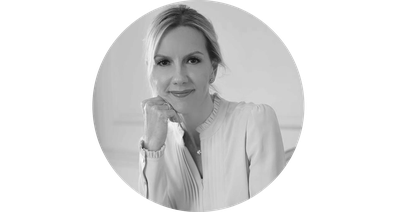 Alexandra Daly, CEO of AA Advisors
Alexandra Daly is the founder and CEO of investment firm AA Advisors and chair of the government-backed Council for Investing in Female Entrepreneurs. To date they have helped raise over $1bn for hedge funds, private equity, real estate, impact investors and venture capital firms.
"I'd tell my younger self to be authentic and surround yourself with positive energy and patience. Trusting your instincts is an incredible talent to have: they rarely fail you and if something doesn't feel right, then it probably isn't for you. Equally, when you embrace what it is you do and do not know, it allows you to take the time to listen, prepare and respond without rushing in. I would also tell myself to be more positive and patient. If you can avoid sweating the small stuff and acknowledge that sometimes things don't go according to plan, but still remain positive, not only will people want to surround themselves with your good energy, you'll become more grateful and aware of opportunities when they come round."
Visit AA-Advisors.com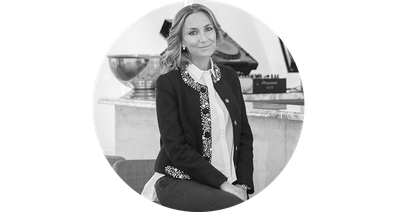 Yulia Rorstrom, CEO & Founder of Duck & Dry
In 2014, Yulia Rorstrom opened the doors to Duck & Dry's flagship blow dry and hair salon. Thanks to meticulous attention to detail, bright and beautiful interiors, feel-good vibes and a buzzy atmosphere, it proved to be an instant success. Six years on, the business has launched sister brands Duck & File and Duck & Pluck – brow and nail bars which emulate the same experiential ethos as the original brand.
"I would tell my 20-year-old self to take more time to discover my strengths and interests. I was a very determined young person, making sure to get an internship at a top consulting firm in my second year at university and secure a job placement before graduating. Although it was a fantastic training ground, I wish I had explored other industries and opportunities. It's important to take on varied work experience, and even spend some time living abroad – if you can. You may discover interests you never knew you had, or skills you never thought you possessed. I never considered myself particularly creative, so I thought I had to pursue a career in finance. But having launched my own business, I've been surprised at what I've discovered about myself. Where possible, stay open minded."
Visit DuckAndDry.com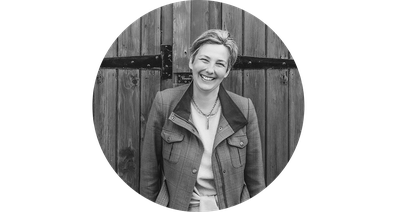 Jayn Sterland, Managing Director of Weleda UK & Ireland 
Jayn Sterland had a successful career in fashion before joining green beauty pioneers Weleda in 2008, where she was appointed managing director in 2016. A lifelong environmentalist, she has continuously championed sustainability in business. This year she was once again voted into the top 25 'Who's Who in Natural Beauty' where she has enjoyed the number one position for the past three years.
"One of the most wonderful things no-one tells you about getting older is how liberating it is. As the oldest of three children, I inherited the traits of leading by example, responsibility and to put others' needs before my own. This misplaced sense of responsibility, duty and a heavy dose of imposter syndrome shaped my early career and certainly held me back from being more innovative, rebellious and anything less than perfect. My advice would be simple – stop trying to be perfect; stop trying to fix things for anyone other than yourself; don't worry about what other people think; and follow your heart. My dad used to say, 'Everything matters, but nothing matters terribly,' which just about sums it up perfectly. In my own words, I would say care, but not too much."
Visit Weleda.co.uk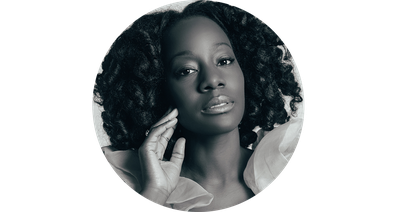 A British born Ghanaian entrepreneur, Samata is the CEO of Suzy Amis Cameron's Red Carpet Green Dress campaign, which aims to showcase sustainable fashion on the red carpet at the Oscars every year. A former fashion editor at The Talent Magazine, she is also editor of SamataHome.com.
"I'd tell her being an emerging designer is not a waste of time – nor is that economics degree you can't see yourself using. Straddling the creative and business worlds is an asset, not a curse. Varied experiences are crucial in life – they make it easier to understand different perspectives. Everything you have done so far, even the efforts which felt wasted, have prepared you for the work you will do tomorrow. Remember, your acceptability does not depend on being acknowledged by the 'mainstream', it depends on you accepting yourself and doing what you love, regardless. Don't get caught up in being 'seen' or being at the 'right' events. Appreciate your culture and story is what makes you unique. There is a space in the fashion industry for someone who thinks, works and looks like you. Your upbringing, those long drives from the capital of Ghana and a childhood spent with a working mum who fostered her creative sewing hobby of sewing... it will all connect in the most fulfilling way."
Visit RCGDGlobal.com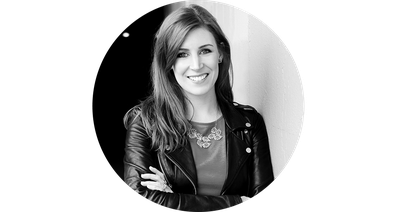 Having earned a degree in economics from University College London before starting out as a professional dancer and moving into communications, Louise has since advised some of the world's best-known brands including Netflix, L'Oreal, Coca Cola and Snapchat. Having made partner aged just 35, she now leads an 80-strong team. 
"Throughout my career – starting with my first job interview – I've often been asked, where do you want to be in five to ten years? To this day, I don't know the answer. What I do know is that whether you're 20 or 40, it's perfectly okay not to have all the answers. Many of the jobs of tomorrow aren't yet invented and, in any case, having such a carefully laid-out plan can blinker the mind to new possibilities. When I interview candidates, I'm looking for people who are curious, who want to keep learning and who are open-minded about where their future might take them. Thinking back to when I was 20, I could never have predicted the career I've had and the amazing companies I've worked for. I would tell my 20-year-old self that it's fine, indeed helpful, not to always have a plan. Follow what interests you, do more of what you're good at and be curious."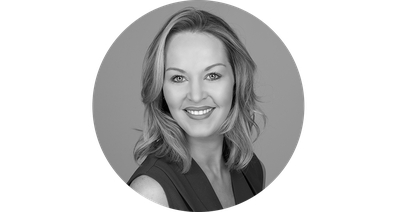 Nicola Hartland, CEO of iCaaS and Co-Founder and CEO of Just Sanitise
Nicola is an entrepreneur and chief executive of data protection software giant iCaaS, as well as co-founder and director of Just Sanitise, a producer of liquid sanitiser and surface spray. She is also a mentor for Santander's Women Business Leaders programme.
"Never underestimate your potential and the value you add to the business you're working for. And don't be afraid to use that value to negotiate, whether it's a pay rise or equity. You'll never know if you don't ask. As you work hard and demonstrate great returns, you'll find more often than not that the company ensures you remain a part of their team. Conversely, if you're feeling miserable with the job you're in, don't grin and bear it, and don't worry about looking for an alternative. It's important to enjoy working with the people around you and the company you work for. And don't be so hasty to spend your salary! If you put a little bit more aside, you'll have great opportunities to invest those savings and diversify your income in the years ahead."
Visit MyiCaas.com & JustSanitise.com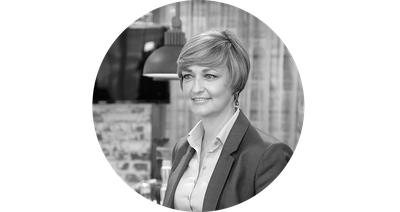 Fiona McKay is a business-leader, entrepreneur and the founder of Lightbulb Leadership Solutions. Straight out of school, she joined the public sector courts' system, going on to become a high court judicial clerk. She then went on to be the first female chambers director responsible for managing and leading the overall business of 33 barristers, specialising in a cross section of criminal, civil, employment and family law. She also runs Fiona-McKay.com.
"You are so much more capable than you think you are, and contrary to popular modern belief, you don't need a degree to make it – just huge amounts of energy, drive and determination. Not everyone you meet will have that same drive and determination, so don't be deterred by those around you. Likewise, steer away from comparing yourself to others, it's never worth it. Take the time to understand what a network is and how it can work – build one, nurture it, contribute and don't be afraid to use it. Use that network to explore and don't stick with what you think you are qualified for, and that includes doing business in other countries and other cultures. It's a challenge, but it's an amazing privilege. Finally, brilliant women are a threat to mediocre men, so don't be afraid to make your voice heard. And while we're here, charge more – women always undersell themselves."
Visit LightBulbLeaders.com
DISCLAIMER: We endeavour to always credit the correct original source of every image we use. If you think a credit may be incorrect, please contact us at info@sheerluxe.com.