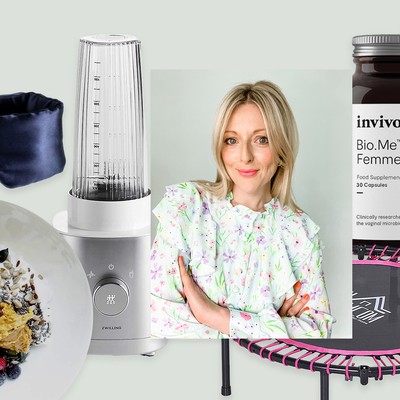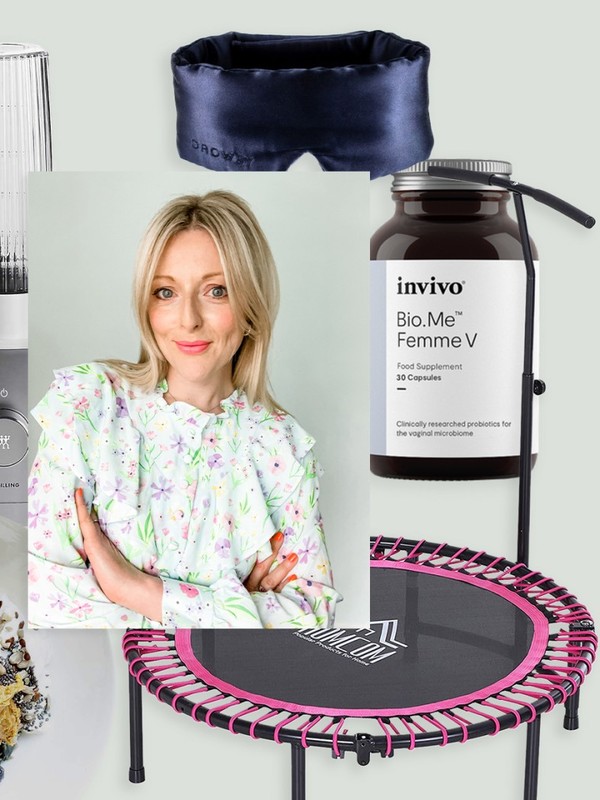 My Wellness Toolkit: Hannah Alderson

Epsom salt baths, rebounding workouts and nutrient-rich smoothies keep nutritionist Hannah Alderson on track. With personal experience of both PCOS and endometriosis – two of the most common endocrine issues – Hannah helps women rebalance their hormones for better energy, sleep, mood and overall wellbeing. Here are her health rules…

By Tor West
All products on this page have been selected by our editorial team, however we may make commission on some products.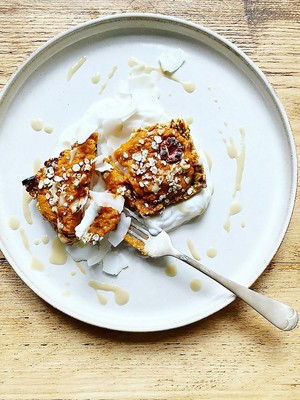 My day starts with hot water and lemon. I always try to start the day on a healthy note as this dictates how your body behaves from a biochemical point of view for the rest of the day. Coffee on an empty stomach is a no-go for me. I'll grab a handful of nuts before the school run so I'm not functioning on an empty stomach, and when I get home, I'll make a smoothie. My go-to blend is frozen berries, frozen cauliflower florets, fresh mint, collagen powder, flaxseeds, spirulina and water.
A savoury breakfast supports healthy blood sugar. If I have time, I'll make an omelette with two eggs, edamame beans and spinach, topped with pumpkin seeds and nutritional yeast. I often advise my clients to start their day with a savoury breakfast to support satiety and balance blood sugar. Eggs are an incredible, nutrient-dense fast food – if I'm working from home, I'll often make a frittata for lunch.
I avoid snacking. Focusing on a nutrient-dense breakfast, lunch and dinner is a better scenario for insulin sensitivity versus constant grazing. If I do fancy a snack, I love a seeded oatcake with almond butter, miso soup or hummus and celery.
Colourful vegetables should make up half your plate. I try to keep things as varied as possible and always include a good-quality protein – oily fish, organic tofu and white fish are my staples. Wholefood carbs are also essential, and I try to eat beans and legumes daily, which are incredible for hormonal health. Every week, without fail, I'll buy organic eggs, Innocent coconut milk, Vadasz raw kimchi, seeded sourdough and granny smith apples.
I avoid dairy. I'm prone to eczema and for me, this is a big driver. A small amount of organic butter here and there is fine, but within a few days of having a bowl of full-fat yoghurt, my eczema will flare. 
Starting the day with a SAVOURY BREAKFAST will support satiety and balance blood sugar.

I don't believe in cheat days. If I fancy a croissant with the Sunday papers, I'll have one. Creating a happier home for your hormones is all about consistency and majority – one meal here and there won't make a difference to the bigger picture. It's what you do for the majority of the time that counts. If I have a sweet treat, I just style it right – I won't eat it on an empty stomach and will go for a quick walk after to balance out the insulin response. However, beware of sweet cravings – they're often the body's way of telling you your blood glucose levels are dipping. Keep on top of your blood sugar and you'll find your sweet cravings will diminish.
I don't drink during the week. On the weekend, however, I love a glass of champagne or sancerre. For a soft option, I love Dash water and recently discovered Trip CBD.
It's worth spending on supplements. For me, staying on top of inflammation is key to keep my PCOS and endometriosis in check. I cover the basics with a multivitamin and look to boosting vitamins that are involved with insulin metabolism. Every day, I take Nutri Advanced Multi Essentials For Women, Allergy Research Zinc Picolinate, BioCare Quercetin, Biotics Research NAC and Bare Biology Life & Soul Omega-3. My youngest child is 17 months old, so I would still consider myself in nutritional postnatal recovery. Omega oils are essential for postnatal recovery. If I'm feeling anxious, I'll take MegaMag Calmeze, and for gut health, I keep BioCare BioAcidophilus Powder in the fridge.
Your microbiome isn't just in your gut. More and more research highlights the importance of our vaginal microbiome in relation to hormonal health, and in particular, fertility. Invivo is a great brand that has a range of products to support the body's various microbiomes – Bio.Me Femme V is the only vaginal probiotic of its kind. 
Balancing cortisol is essential. Cortisol is the master hormone – it takes over everything – so when levels are elevated, there will be issues with how we deal with glucose, make decisions and store fat. All of this can lead to hormone imbalances – PMS, PCOS, worsened menopausal symptoms, acne, fertility problems, weight gain, fatigue and brain fog. One of the simplest ways to tackle stress is to include mindful moments in your day. Being present doesn't have to mean meditation if that's not your bag – it could be a facial, a gentle run, reading or going for a walk.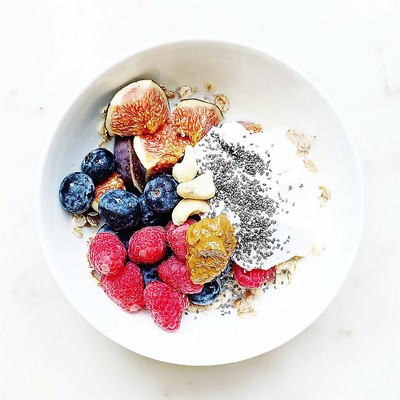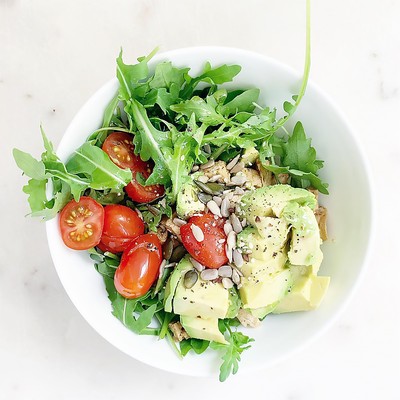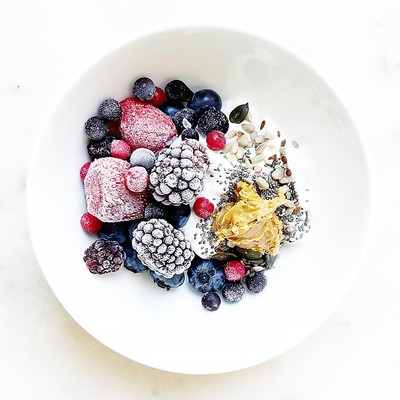 Endocrine disruptors are everywhere. When it comes to hormone health, you need to be smart with your product choices, as some have the potential to disrupt endocrine function. These chemicals are linked with reproductive, brain and immune problems, and can be found in beauty products, plastic bottles, the lining of tins and cans, detergents, food and cosmetics. The app Think Dirty is a great way to scope out 'clean' beauty brands and household products. Brands I swear by include Tropic for skincare, especially its vitamin C serum, Green People for haircare, Weleda for its cult Skin Food, and Ultra Sun for SPF.
Sleeping well comes down to SUPPORTING PRODUCTION OF MELATONIN, the sleep hormone.

I'm all about lower intensity workouts. Managing both PCOS and endometriosis, it's very important I follow an exercise plan that isn't too intense – high endurance training can drive elevated cortisol levels, which can disrupt hormonal balance. I choose workouts that support insulin sensitivity, such as resistance training. I wish I'd known this in my twenties, when I was the queen of the long, fasted run and intense HIIT classes with just a coffee in my system. Now, exercise is about creating positive energy and not overdoing it. I recently invested in a rebounder (an adult trampoline) and love it. 
A good night's sleep starts from the moment you wake up. We are very rhythmical creatures and sleeping well comes down to supporting production of melatonin, the sleep hormone. Make sure you get plenty of sunlight during the day, and then treat melatonin like a vampire at night as it loves the dark. I avoid using screens in the evening, wear an eye mask in bed and don't allow phones in the bedroom. I swear by Neom magnesium body butter and there's nothing better than a long soak in an Epsom salt bath. Sleep is so important for your hormones – when we are deprived, we alter our glucose metabolism, upregulate the hunger hormone ghrelin, decrease our energy expenditure and confuse the hormonal relationship with our circadian rhythm. The body finds it hard to know what time zone it's in and this can be tricky for your hormones.
I have facial reflexology once a month. I book in with Kate Ranford – it's been a game-changer for my skin routine. It has all the benefits of reflexology as well as the aesthetic benefit of using pressure points on the face. It's also incredible for boosting blood supply and collagen production.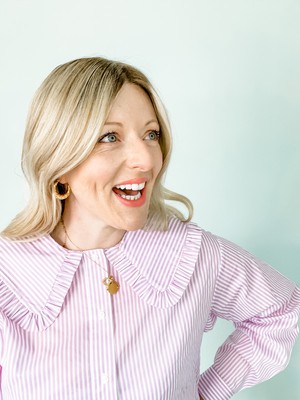 ---
SHOP HANNAH'S WELLNESS ESSENTIALS
For more information visit HannahAlderson.com and follow @HannahAldersonNutrition
DISCLAIMER: Features published by SheerLuxe are not intended to treat, diagnose, cure or prevent any disease. Always seek the advice of your GP or another qualified healthcare provider for any questions you have regarding a medical condition, and before undertaking any diet, exercise or other health-related programme.
DISCLAIMER: We endeavour to always credit the correct original source of every image we use. If you think a credit may be incorrect, please contact us at info@sheerluxe.com.