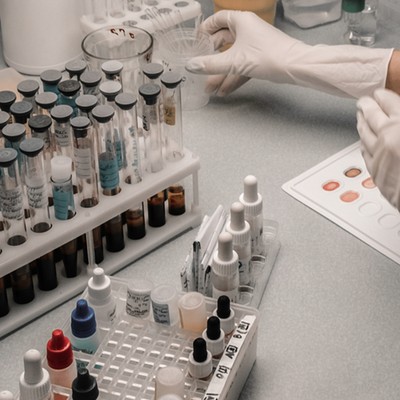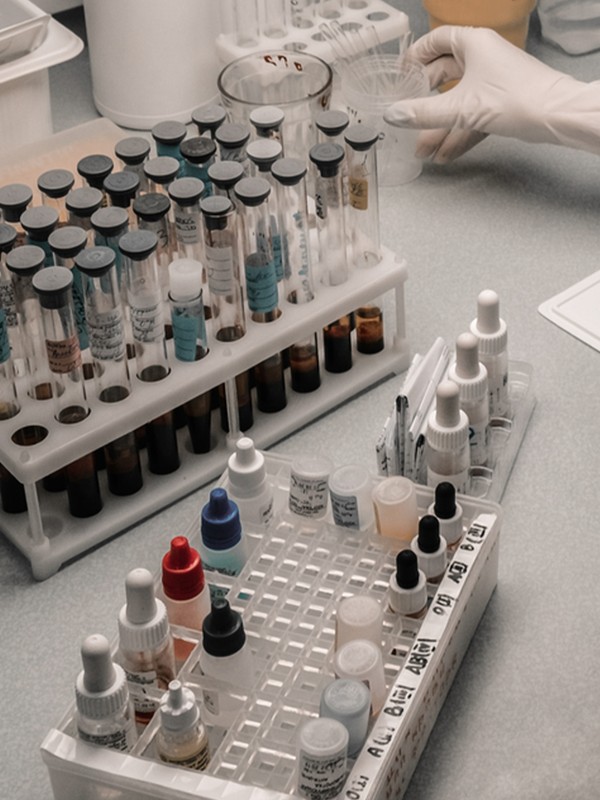 What You Need To Know About Bespoke Blood Testing

Eating a balanced diet
,
exercising regularly and managing stress are all good ways to take charge of your health
,
but these habits only scratch the surface. A new wave of high-end clinics are offering bespoke blood testing – so you can see what's going on at a deeper level and tweak your lifestyle accordingly. These are the destinations to know…
By Tor West
The Nutritional Plan:
Kyros Project
The Kyros Project is headed up by three big names in wellness: Aidan Goggins, co-creator of the Sirtfood diet, which Adele credited for her recent weight loss; Ben Williams, an athlete development specialist who worked with Sir Ben Ainslie's America's Cup sailing team; and fitness authority Gideon Remfry. Recently headhunted by Google Deep Mind, the trio are at the forefront of health innovation, and their Kyros Project has a track record of optimising health and body composition. Through high-tech blood tests, they'll assess your cellular stress, metabolic health, hormones and nutrient status within two minutes and formulate a plan of action. Whether it's upping vitamin C levels to enhance protein absorption, increasing antioxidants to counteract stress or tweaking your workouts to kickstart stubborn weight loss, the team will pinpoint where changes need to be made. Find the Kyros Project at Harrods Wellness Clinic and the Four Seasons.
From £995
Visit KyrosProject.com 
A first-of-its-kind destination, Hooke offers personalised longevity plans via globally renowned doctors and scientists. As CEO Kate Woolhouse explains, blood testing takes it to the next level: "Traditional medical assessments only spot problems when they reach a critical stage, while regular – and comprehensive – blood tests show subtle changes over time." Your journey starts with thorough diagnostic screening, genome sequencing, fitness assessments and blood tests. Once results have been collated, the team identifies areas for action. "We're looking for subtle signs that could suggest an increased risk of heart disease, diabetes, nutritional deficiencies or inflammation-related conditions," says Kate. "Everything from your genes to the supplements you take to stress levels, how you exercise, and how you sleep play a part." Hooke offers three tiers of membership, all of which include 24/7 concierge support for arranging tests, referrals and prescriptions. 
From £21k
Visit Hooke.London
The Mind & Body Reboot:
The Body Lab
Everything at The Body Lab has been designed to foster peak wellbeing. Members are encouraged to replace a rest day with a session in the Hyperbaric Oxygen Airpod or finish a workout with cryotherapy. Even the lighting is designed to mimic the tones of the sun to keep your body clock in sync. Blood testing is central to the clinic's philosophy, explains head of operations William Daniels. "Underneath the surface, your blood can provide a wealth of data to better understand your hormonal, heart, kidney, liver, thyroid, digestive and nutritional health. Using this information, we'll tailor each area of your fitness journey, from workout plans to nutrition and more, including the most effective way for your body to recover after a tough session, so you can come back stronger and fitter." A signature membership will give you quarterly blood tests and consultations as well as unlimited PT sessions and use of the state-of-the-art recovery facilities.
From £18k
Visit TheBodyLabLondon.com
Harley Street-based Echelon Health recently launched the Cullinan Assessment, which could revolutionise how we assess female health, most notably around the menopause. The four-hour programme includes an industry-first blood test that examines hormone levels, a digital mammogram, an ultrasound of the ovaries and the uterus, CT and bone density scans, and a mole check. Together, this will paint a picture of your health and can detect symptoms of lung, breast and ovarian cancers, osteoporosis and coronary heart disease. As part of the experience – which also includes a personal driver – clients can unwind with a massage and overnight stay at the Mandarin Oriental. For an equally comprehensive health check, book the Platinum Health Assessment, which offers first-of-their-kind blood tests that analyse up to 40 parameters. 
From £7k
Visit Echelon.Health
The Retreat:
The Kusnacht Practice
For 15 years, the world-renowned Kusnacht Practice in Zurich has been the rehab of choice for royals, politicians and celebrities dealing with addiction and mental health problems. It's launched a high-tech Bio-R programme to optimise mind and body health from a cellular perspective. Through extensive blood panels – regarded as some of the most in-depth in the world – the team create a personalised two-week plan to detox and re-energise the body. Each client is treated in the luxurious private setting of their own villa or penthouse, with unlimited access to Kusnacht experts. The programme is proven to support issues like exhaustion, insomnia, substance abuse, weight fluctuation or emotional issues like anxiety and depression. 
From £97k per week
Visit KusnachtPractice.com
Forget the number on the scales, says personal trainer to the A-list Dalton Wong. "To track real progress, you need to see what's happening on the inside," he tells us. "Traditional gym measurements – like weight and body fat percentage – only tell half the story, especially if you're looking for long-lasting results." Dalton, whose regular clients include Hollywood stars and elite athletes, has joined forces with Dr Amit Sra – educated in clinical nutrition at Harvard Medical School – to launch One Health, a performance programme of workouts that are tweaked based on your bloods. "Every month, we'll check 300 parameters like your cortisol levels, hormones and levels of inflammation, all of which can impact fat burning and lean muscle mass," says Amit. One Health's in-house expertise includes PT, nutrition, muscle recovery and restorative therapies to sculpt a lean, resilient body. "This is about healing from the inside out," says Dalton.  
From £30k
Visit OneHealth.fit
The Holistic Health Check:
The Club x Effect Doctors
On joining The Club by Bamford – the latest project from Daylesford Farm in the Cotswolds – members receive an assessment with Effect Doctors, a medical concierge. Designed to be repeated every six months, the Bamford Well Person Elite programme takes a deep dive into your health through extensive blood panels. "Preventative healthcare is the name of the game," says Dr William Buxton, CEO at Effect Doctors. "From testing levels of inflammation to blood glucose levels, iron status (the most common deficiency we see in clinic), vitamin D levels and liver function, we leave no stone unturned. Instead of waiting for a red flag, we're about regular screenings to spot health issues before they manifest." The in-house medical team will get you back on the straight and narrow via the club's biohacking facilities, whether it's aiding muscular healing on the infrared bed, enhancing immunity with cryotherapy or boosting mental resilience with an outdoor ice bath. 
From £500
Visit BamfordClub.com
The Anti-Ageing Destination:
London Regenerative Institute
According to Sebnem Unluisler, genetic engineer at the London Regenerative Institute, age is just a number – and one that can be changed. A world-first concept tucked in the Corinthia hotel, the clinic uses your blood to measure epigenetic patterns, or changes in the body, that affect how genes behave. "Your bloods don't lie," Sebnem tells us. "Unlike a chronological age, which ticks along at the same pace for everyone, biological age is the speed at which cells and organs start to decline, and stress, sleep, exercise and diet all take their toll." Following a simple blood test, a personalised treatment pathway will get to work on optimising your health, with IV infusions, hyperbaric oxygen therapy, personalised supplements and HRT all part of the offering. After just a few months, expect supercharged wellbeing, lower cholesterol, weight loss, more balanced blood sugar and improved stress resilience. 
From £590
Visit London-Regenerative.com
DISCLAIMER: Features published by SheerLuxe are not intended to treat, diagnose, cure or prevent any disease. Always seek the advice of your GP or another qualified healthcare provider for any questions you have regarding a medical condition, and before undertaking any diet, exercise or other health-related programme.
DISCLAIMER: We endeavour to always credit the correct original source of every image we use. If you think a credit may be incorrect, please contact us at info@sheerluxe.com.