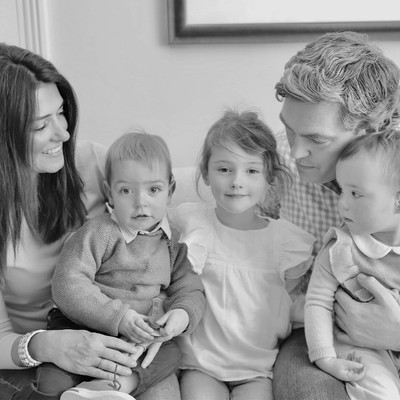 My Surrogacy Journey, With Anna Buxton

Here at SL, we pride ourselves on highlighting the unique path all women walk on their journey to become mothers. Once considered a taboo subject, surrogacy is an increasingly popular route to parenthood. Here, Anna Buxton – a coordinator at My Surrogacy Journey – tells us more about the process, how the non-profit organisation can help prospective parents, and how her own experience led her to become more involved…

Photography: @TANIAAHEARNEPHOTOGRAPHY
Photography: @TANIAAHEARNEPHOTOGRAPHY
My Surrogacy Journey is a not-for-profit organisation, and the brainchild of Michael and Wes Johnson-Ellis. It was the birth of their children, Talulah and Duke, via surrogacy that prompted them to advocate for and work in the same-sex surrogacy sphere. Today, the organisation offers support and expert knowledge to couples looking to explore and pursue surrogacy in the UK and internationally – specifically in the US and Canada. 
Everyone who explores surrogacy is trying to build a family, but people's reasons or motivations for moving ahead with the process are very different. The one thing that often unites them, however, is that they feel they're forced to do it unsupported, which results in many people – couples and surrogates – falling through the cracks. Even today, surrogacy is often talked about in hushed voices. At My Surrogacy Journey, we want to address this problem by providing practical, logistical and emotional support so it's viewed as a more normal and commonplace route to parenthood. 
Many women don't consider surrogacy because they don't know anyone who has done it. Emotionally, it's also really hard to give up on the idea of carrying a child yourself. Similarly, same-sex couples are put off by complexity of the system and lack of information surrounding it. That's why we've made it our mission at My Surrogacy Journey to make it easier. From finding a surrogate through to managing a pregnancy and becoming a parent, we ensure there's the right support in place every step of the way. 
My three children were all born through surrogacy. I have a six-year-old daughter, Isla, who was born via surrogate in India, and two-and-a-half-year-old twins – Olive and Art – who were born in California. Most women come to surrogacy following a long and complex medical journey, which often involves miscarriages, failed pregnancies or infertility. Following my own miscarriages, I ended up being diagnosed with Asherman's Syndrome – a condition which involves serious scarring of the womb. Despite operations to get rid of this scarring, it didn't work, and I was eventually told a natural pregnancy just wasn't an option for me.
As a result, I decided to look into surrogacy. It soon became clear how much of a minefield it is – there was no one place to find reliable, impartial information. It made me feel very lonely. Initially, my husband Ed and I wanted to pursue it in the UK, so we could be more involved, but the timeframe to find a surrogate – let alone get pregnant and make it full-term – was about 18 months to two years. We'd already been struggling for about three years up until that point, so we decided to explore the international options. 
We only wanted to work in countries with a robust legal framework and plenty of transparency – especially when it came to how surrogates are treated as part of the process. The only place we felt had that level of experience was India, and we went out there to visit three cities and multiple clinics. We eventually found an agency and doctor who had set up a programme which supported women who want to be surrogates. Because we felt really comfortable, we decided to go down that route.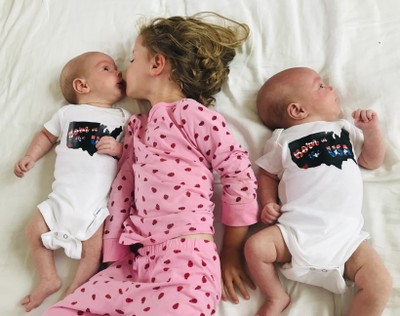 Many women don't consider surrogacy because they don't know anyone who has done it.
Surrogacy is entirely legal in the UK. What isn't legal, however, is paying someone a fee to be a surrogate – which explains why it's against the law for companies to profit from matching surrogates with prospective parents. Couples are entitled to cover the costs related to a surrogate's pregnancy, but these can really vary anywhere between £7,000 to £25,000, depending on where they live, if the surrogate has her own children and whether or not she works etc. At My Surrogacy Journey, we introduce surrogates to intended parents, but we don't profit. Instead, our couples pay a membership fee – usually for around two years – and included in that is a huge amount of support and added benefits, both practical and emotional.
If you have a friend who is willing to be your surrogate, then that's fine. Many couples who come to us already have a surrogate in mind, even though part of our service does include finding the right surrogate for you. That said, you are fully within your rights to pursue your own surrogate privately and come to a personal arrangement to cover any expenses. Just remember to keep a record, as the court will check this when it comes to obtaining your parental order. 
The need to obtain a parental order isn't common knowledge. When a child is born through surrogacy, the legal parent is actually the surrogate. That's not something many couples know beforehand. If the surrogate has a husband or civil partner, then they are technically the legal father, too. This mean you have to obtain a legal parental order through the courts to become the legal parents of your child once they are born. It's something that can be equally challenging and strange for both the biological parents and the surrogate to get their heads round. 
Suffice to say, the law around surrogacy in the UK isn't very transparent. It's also hard to understand, which is why things like the parental order process can feel very daunting. In February this year, an all-party parliamentary report stated that legislation in this country does not work in the best interests of anyone involved, and that we need a more transparent and robust legal framework moving forward. It's encouraging to know change is coming. 
The main difference between the law in the US and the UK is that third parties can profit – hence why match-making services are far more common over there and why international surrogacy timeframes are far shorter (usually around three to six months, plus pregnancy time). But it can also be prohibitively expensive – the fees can land anywhere between $35,000 to $65,000, and that's only part of it. You also have to factor in IVF costs, surrogacy agency costs, insurance costs (both for the surrogate and the babies), your travel costs and legal costs in both countries. Overall, a safe budget in the US would be around $150,000 and in Canada, around $90,000. In the UK, you're looking at an overall cost of around £35,000-£40,000.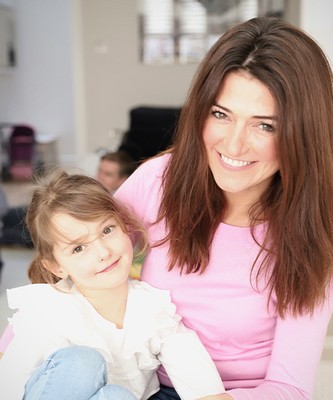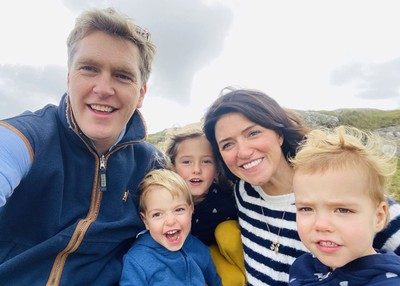 By the time my husband and I decided we wanted siblings for Isla, the waiting lists to be introduced to surrogates in the UK had grown even longer. Instead, we gathered the resources to make it work in the US. Because it's a much larger market, with more regulatory freedom, it also means there's far more choice. We were recommended a clinic in San Diego and looked for an agency in California. Eventually, we were matched with Holly, the twins' surrogate. It was an easier process than India, as culturally it was more similar to UK. But that doesn't mean it was easy overall. The legal, medical and insurance process felt really complex – my husband managed most of it, while I focused on Holly and the pregnancy.
Don't underestimate how much support and knowledge is needed for surrogacy to be a success. We often see people fail by trying to shortcut the process. At My Surrogacy Journey, we want to set out a very structured pathway for intended parents and surrogates, so everyone knows what to do when, and with the appropriate counselling along the way. All expectations have to be carefully managed, especially when relationships are largely built on honesty, trust and transparency. 
At My Surrogacy Journey, the only international countries we work with are the US and Canada. Even though surrogacy is growing in countries like Mexico and South Africa, the law remains something of a grey area. Plus, as a same-sex couple, Michael and Wes only wanted the organisation to operate in countries where they would be afforded same rights as heterosexual couples – which is not the case in places like the Ukraine or Georgia. 
At My Surrogacy Journey, all surrogates have to undergo a rigorous assessment. They have to participate in counselling, undergo a background check and a full medical evaluation. We then evaluate what prospective parents are looking for and introduce them to the right surrogate. Whether it's a successful pairing depends on many things – whether they live near each other, the type of relationship they want with each other, and even their views on termination and things like that. We then provide a full package for surrogates, including eight hours of counselling throughout the pregnancy (something also offered to their partners), access to a midwife, a lactation specialist, a doula, and a full post-natal support programme. 
Parents are also given a co-ordinator who manages everything for them. They're also given counselling at the beginning and during the process – up to 10 hours, at different stages. I was never offered any counselling – and it's made me realise how important it is to find support. We also offer access to lawyers to help you obtain your parental order, as well as specialists who can help you prepare for a baby – whether it's a doula or anti-natal classes. We've actually built up an 18-person advisory board of doctors, lawyers and counsellors so we can tap into a range of surrogacy experts, and ensure all our information is up to date and correct.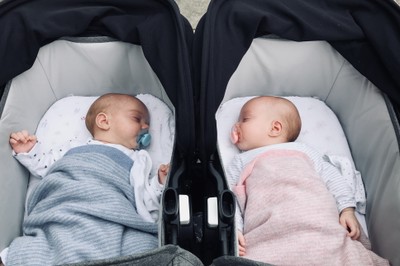 If I could tell other couples one thing, it would be not to view surrogacy as an insurmountable prospect.
The easiest way to estimate how many children are born via surrogacy is by the number people applying for parental order. In 2019, around 582 parental orders were granted in the UK and in the first quarter of 2020, it was around 153 [Source: JMW Law]. But we don't really know whether that's children born through surrogacy here or internationally. It is estimated surrogacy is growing at a rate of about 16% every year – trends that have been driven by same-sex couples choosing to have a family and more women pursuing pregnancy later in life. 
We talk to our own children about surrogacy all the time. We're hugely proud of it and want them to feel like it's normal. After all, it took a lot of love to bring them into this world. Now, I also get to help other couples on this journey – not only do we want to make the whole thing easier, but it's also so important to let couples enjoy and cherish these pregnancies, too. 
If I could tell other couples one thing, it would be not to view surrogacy as an insurmountable prospect. People have often gone through brutal experiences before they even consider it, so it's crucial to find people to talk to who have been through it, too – you need to find the right experts to help you, otherwise it just won't work. 
For more information and support on surrogacy, visit MySurrogacyJourney.com. You can also follow @OfficialMySurrogacyJourney and @Anna3Buxton on Instagram.
DISCLAIMER: Features published by SheerLuxe are not intended to advise, treat, diagnose, cure or prevent any medical condition – nor are they intended to constitute financial, legal or emotionally supportive advice. Always seek the advice of qualified professionals in regard to any questions you have regarding topics around pregnancy or surrogacy.
DISCLAIMER: We endeavour to always credit the correct original source of every image we use. If you think a credit may be incorrect, please contact us at info@sheerluxe.com.