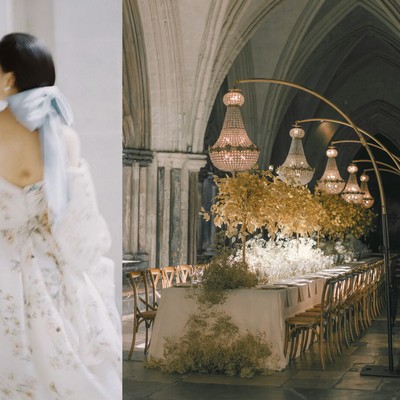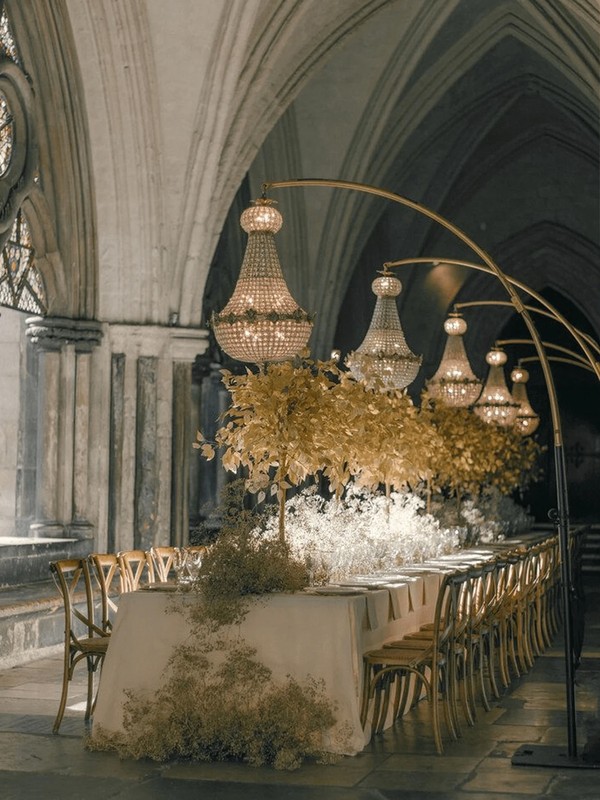 10 Mistakes No Bride Should Make – According To A Wedding Planner

Alice Wilkes is one of the most renowned wedding planners. Based in London, she's designed and managed exclusive celebrations in the UK, Europe and beyond – with a signature style that's best described as exceptional design meets impeccable attention to detail. Here, we asked her to share the ten most common mistakes she sees brides making – and how to avoid them.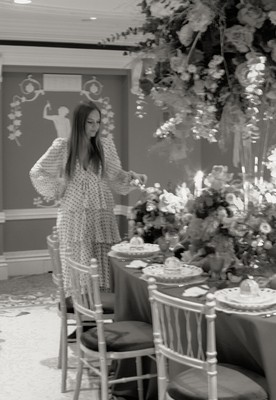 01
Don't forget to check the venue's sound restrictions
This is a mistake I've seen a couple of brides make recently. Some clients will want an all-nighter – i.e. a party that goes on until 5am – but they forget to check with the venue that this is actually possible. Many venues are subject to sound restrictions and will have a curfew of midnight, or possibly even earlier. It's not always a case of things being more relaxed abroad, either. Sure, many destination weddings allow for more freedom, but several venues in Mallorca, for example, have a hard cut-off time of 12am. It's just a question of educating yourself on the rules in that specific country – and making sure it's one of the first questions you ask your chosen venue. There might always be another option – like moving to a more private area within the same venue.
02
Don't work to an inflexible budget
Transparency of costs is a big deal for us as wedding planners. It's great to get a ballpark figure from brides to kick off the planning process, but that figure should still be quite considered and thought out. It needs to be realistic – a good planner should be able to get you there – and it should include enough flexibility to allow for a change in plans. It might be that you find your dream band who are a couple of thousand pounds more, or you've decided to invite more guests than you initially thought. You shouldn't look at your first budget as the final one; instead plan in enough wriggle room for you to be able to make more spontaneous decisions or to build in contingency plans. For example, I'm working on a wedding right now where we've budgeted for a back-up generator – just in case.
03
Don't ignore logistics and installation times
A lot of people don't think about logistics until it's too late. That might be arranging transport between the church and a reception venue, but it could be on a much bigger scale, too. For example, a recent client of mine said her dream location would be Lake Como in Italy, but after looking into it, she realised the logistics would be too complicated for many of her guests – especially the elderly ones. So, to make things easier, she's changed the location to Rome as it's easier to fly into. Second, installation times are something too many brides ignore. Most venues will give couples an allotted amount of installation time – and many will say 30 minutes to an hour is enough, but it isn't always. I'd recommend touching base with your suppliers to find out how much time they think they need, then communicating that back to the venue so you can negotiate an arrangement that works best for everyone.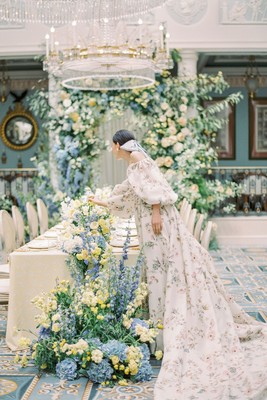 04
Don't disregard the guest experience
I would say this is the most important element in a successful wedding. It should be a priority, therefore, to think about how your guests are going to experience the day and whether you've done everything in your power to ensure the day runs smoothly for them. That might include something like logistics between the church and a reception venue, or it might be a little less tangible – like how you're going to make the transition between dinner and dancing. That said, I wouldn't do anything that compromises your own happiness – a good wedding planner should be able to help you strike the right balance between the two. 
05
Don't forget to make a weather plan
Wet weather is obviously a contingency we're always working on for events in the UK, but even abroad, having a weather plan in place is so important. Also, not enough brides factor in the idea that it might be a heatwave, so it could be prudent to offer shadier areas – like an extra marquee or indoor space – or more refreshments or air conditioning. No day is totally under your control, so it pays to make room in the budget or the arrangements to account for the different kinds of weather. Again, a decent wedding planner will know the different options inside out and can also liaise with your venue to make sure there are various plans that can automatically be put into action.
06
Don't mismanage the guest list
One of the biggest mistakes I see brides making is over-inviting guests assuming that a certain number of people will RSVP no. Then, suddenly, they're over capacity at their chosen venue and having to change the location or facing an uncomfortable conversation around dis-inviting people – neither of which are good options. In my experience, most people who are invited to a wedding feel touched enough to want to come, so that's the basis on which I work. I tell all my clients to build their dream guest list – their ride or dies – and then, if some people do RSVP no, you can see if there's room/time to do a second wave of invitations. Over-inviting only encourages more stress.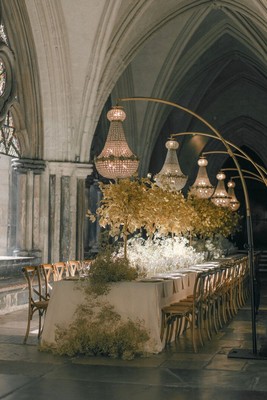 07
Don't dismiss hiring a videographer
A couple of my brides recently told me they weren't sure about hiring a videographer – but they've always ended up with one. In my opinion, the photographs are important, but a videographer captures your wedding in a way no one – or no other medium – can. It's so special being able to watch it back and seeing people interact. Think of it this way – a photograph of your dad making a speech is a lovely memory, but a video clip where you can hear him talk is so incredible. Imagine watching it back 30 years from now…
08
Don't forgo a hair and make-up trial
Feeling like yourself on your wedding day is all in the preparation, and hair and make-up isn't something I'd just 'wing' on the day. Knowing exactly what's going to happen on the morning will put your mind at rest and take so much stress out of the day. If you go ahead with a hair and make-up trial, my advice would be find someone who can do both well and ask them how long the look you've agreed on takes to create from start to finish. Also, really milk the trial. Experiment with a couple of looks and make sure they've presented you with more than one option. Also do your trial on a night when you want to go out – then it will definitely be money well spent. 
09
Don't underestimate the open bar quote
When you get a venue quote, it won't normally include an open bar budget based on guest numbers – instead it's more typical that they'll work a specific bar spend into the quote. But so often this figure is way too low. For example, a typical UK venue might include a £2,500 open bar budget in their quote. Only you know how much your friends and family drink, but if you want to offer good wines, cocktails and spirits, then £2,500 probably isn't going to cover it and you're going to end up with a nasty surprise when the venue charges you extra to cover what was actually consumed. As an alternative, I'd work on putting some of your overall budget aside to cover this extra cost from the very beginning – or even talk to your venue about upping that figure to make sure it covers most of what will be consumed on the night. 
I see way too many brides not eat the day before because of stress or nerves, and many of them skip breakfast in the morning too. Then, after a glass or two of champagne on an empty stomach, they get to the ceremony and feel weak or faint. I'm not saying have a full English the morning of, but at least have something small to make sure the day gets off to a good start. Equally, make sure you take time to enjoy your reception meal – saying hello and thank you to guests can happen before and after. 
Visit AliceWilkes.co.uk & follow @Alice_WilkesDesign on Instagram.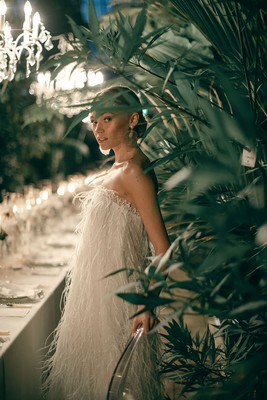 DISCLAIMER: We endeavour to always credit the correct original source of every image we use. If you think a credit may be incorrect, please contact us at info@sheerluxe.com.