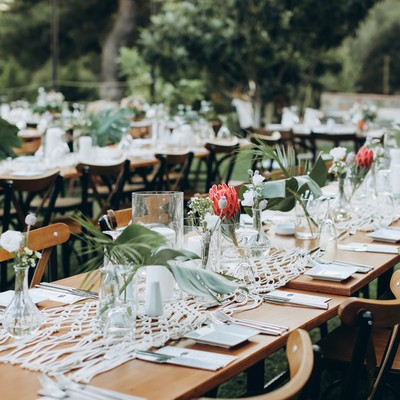 14 Tips To Throw A Successful Next-Day Brunch

Many weddings involve a brunch or lunch the day after the main event – not only is it a chance to reminisce about the day, but it also allows you to spend more time with your family and friends. Whether you want to throw a lavish get-together or a low-key affair, we asked three wedding and event planners to share some of their best tips.

The Occasion
"Hosting a post-wedding brunch or lunch is an opportunity to discuss the previous night's events and if it's one of your priorities, there are so many ways to do this, whatever your budget. The main things to think about are the food and how you plan to serve it; the drinks; the seating; the staff; and the tableware." – Fern Godfrey, planner and stylist at Fern Godfrey Weddings
"A small celebration the day after is a great idea if you have a lot of people attending, or if you want to spend more quality time with certain family members or friends – especially those who have travelled a long way to be there. The vibe can be much more relaxed than the big day itself, so it's one way to extend the wedding celebrations." – Holly Poulter, creative director at Revelry Events
The Location
"If you choose to have it at home, it's pretty hard work without a caterer. You could also consider booking a private room at a hotel, or several large tables at one of your favourite restaurants. Another idea is to speak to your local butcher and see whether they can deliver bacon/sausage sandwiches to your venue. Paired with bottles of fruit juice and pots of coffee, it's a cost effective, crowd-pleasing option. Finally, if you're having lots of people staying close by, it's a fun idea to hire a coffee van to pitch up on site and offer pastries alongside hot beverages." – Fern
"The farewell or 'recovery' brunch is one way to close out the wedding celebrations, especially if it's been a weekend-long event. If you've taken over an exclusive-use venue or are celebrating at home, it's best to host the brunch in the same place – it's more convenient for guests who are staying on site, and even if they aren't, they'll at least know where to go. From a planning and budget perspective, it also makes more sense, as you can make use of the furniture and structures you already have, such as a marquee, tables and chairs." – Chenai Bukutu, founder of By Chenai
"If you're away from home, look for a property to rent for the day and have a bit of a mini-moon with all your favourite people. Alternatively, get people outside and have a picnic in the park with games – bring baskets filled with delicious food and mini bottles of champagne, and just spread out the blankets." – Holly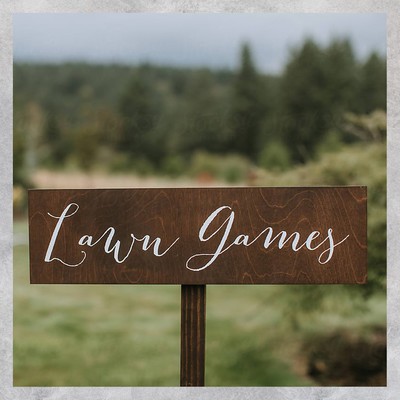 LEAH FLORES/STOCKSY UNITED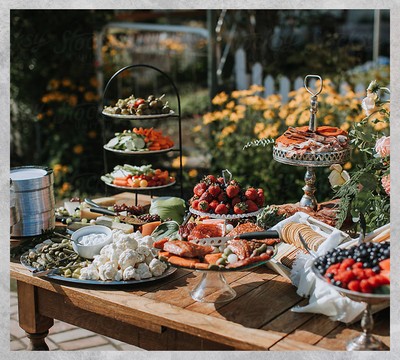 LEAH FLORES/STOCKSY UNITED
The Food
"The brunch doesn't have to follow a strict menu. If it's actually closer to lunch, then a barbeque or buffet-style food stations tend to work well. The bar and drinks service are still an integral part of any event, but you could narrow down the choices to a mimosa or Bloody Mary. It's perfectly fine not to have a formal table plan for this kind of event, too – it gives people more of a chance to mingle than maybe they did at the wedding itself." – Chenai
"We love bagel stations, grazing platters of continental meats, cheese and bread, overnight oat pots, breakfast burritos, big sharing bowls of kedgeree... and don't forget a simple bacon or sausage sandwich always goes down a treat. That said, stick to just one or two things, and do them really well, rather than trying to offer every option under the sun. Just bear in mind you'll always need more drink than you first think." – Fern
"If you want to go super-simple, invite people over for brunch at your home – set up a coffee station and serve platters of pancakes, waffles and fruit to soak up the hangovers. Let people relax and chat about what a good time they had the previous night." – Holly
The Timings
"Timings wise, if your group of friends are the type to party until dawn, make sure your brunch doesn't start too early. However, do think about the people who may be up a little earlier, particularly if you're getting married in the middle of nowhere with no real amenities close by. They may also be the ones who have to hit the road. The others can always join a bit later." – Fern
"When it comes to timings, kick things off around mid-morning to give people time to recuperate, but not so late that people who need to travel back will miss out. Keep it pretty schedule-light – you've had a big day already which has likely been planned meticulously, so let the next day be more chilled if you can." – Holly
[Why not] get people outside and have a picnic in the park with games – bring baskets filled with delicious food and mini bottles of champagne, and just spread out the blankets.

The Things To Remember
"Don't feel you have to invite everyone to the brunch – you can keep it limited to strictly family and bridal-party only. Just don't expect 100% attendance – people might need to travel or may just want to take it easy. With that in mind, plan for around 75% attendance, especially if it's an earlier start. I encourage clients to make it more of a drop-in style event – that way more people tend to come but don't feel obliged to stay for the duration. Brunches are usually up to four hours in length, but again, if it's at home, guests can stay longer if they wish. You don't have to enforce a dress code if you don't want to – typically the style of your wedding will dictate the tone anyway." – Chenai
The Special Touches
"Don't forget the music – it's a great way to create a bit of a beach-club vibe at Sunday brunches, and breathe a bit of life into the day. It's not meant to be a rave, but an up-tempo playlist or hiring a DJ, if budget allows, is usually a good idea. If you feel energetic enough, plan a low-key activity around your brunch – for example if it's on the beach, have some balls so people can kick about or play beach volleyball. For a recent wedding, I organised clay pigeon shooting – it was a real novelty as most of the guests came from outside of the UK." – Chenai
"I love it when clients create more stationery for their brunch. It's just another excuse for creativity and I'm a sucker for a beautiful menu card. It's the same for tableware – it's an excuse to hire another set of cutlery, glassware and napkins if that's your thing. Also, have some takeaway options available for guests who need to dash off, as well as a bottle or two of water for the road. If your florist is on hand, this is also a great time to distribute anything left over from the night before for guests to take away with them." – Fern
"Finally, go to town on a theme or colour palette – especially if there's one you perhaps felt you couldn't get away with for the main event. If you have guests who aren't local, take everyone out on a group tour of the local area – rent an open-top bus and show people around or head for a local attraction and let people explore." – Holly
 
Visit FernGodfreyWeddings.com, JoinTheRevelry.com and ByChenai.com
DISCLAIMER: We endeavour to always credit the correct original source of every image we use. If you think a credit may be incorrect, please contact us at info@sheerluxe.com.