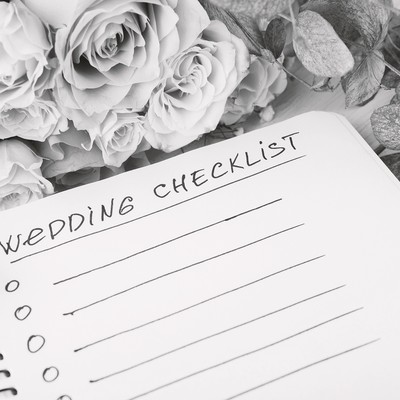 15 Wedding Planning Questions, Answered By The Experts

The minute we asked you to tell us your biggest wedding planning worries, the questions came flooding in. From choosing a band and managing budgets to intimate wedding tips, most of them called for some professional advice. Here, some of the industry's top experts share their insights ahead of your big day…

QUESTION: For smaller budgets, where can you cut costs and what's non-negotiable?
Fern Godfrey, wedding planner & stylist at Fern Godfrey Weddings, says…
"First, look at your guest list. Try to keep it small, as this gives you more spend per head. Also, choose your venue wisely – if you opt for somewhere with beautiful interiors and great styling you won't need to add extra décor. Think about your flowers – go for fewer but larger floral displays rather than trying to stretch your budget across multiple smaller ones.
"You could also consider a registry office wedding ceremony followed by dinner at a local restaurant. This takes the pressure off having a band, picking up a large bar tab, and puts a limit on guest numbers – but it still feels fun. You can also have post-wedding drinks at a fancy hotel or an after-party at a friend's house. One of the positives of the pandemic is that anything goes now. On that note, abandon tradition – you don't need to pay for your bridesmaids' dresses (or even have a wedding party if you don't want one), you don't need favours and you don't need a cake in addition to a dessert. Venues with zero corkage fee are also pretty attractive.
"Make sure you work with local suppliers and be flexible – if you have your heart set on bringing a ten-piece band from London to a remote part of Devon, know that it will be expensive. A well-crafted playlist will still get people up and dancing – you don't need live music throughout the entire day if you're working to a tight budget. Food-wise you don't want to scrimp, but you can control the timings – go for plenty of canapés, a decent starter, a hearty main with sides and then serve dessert as evening food. Finally, spend your money on the photographer and videographer. Buy your dream outfit and get fully pampered beforehand. No matter your budget, the couple always set the tone for the day, so if you go into your day feeling your best, it'll be great."
QUESTION: When should you book a wedding planner? 
Chenai Bukutu, founder & lead event planner at By Chenai, says…
"All planners will say as early as possible. They can advise on the wedding as a big picture from the very beginning, as well as help you set your budget and create the day you want. That said, it's also common for clients to approach planners once they've already sourced a venue. Having a planner's support is essential if you're choosing a dry-hire space or to have a large marquee at home; a planner can help you identify your priorities, design your space, and again, make it work with the budget. If you're looking to organise something short-term, a planner can also work wonders. I've put together a three-day wedding in five months – sometimes a short lead time can encourage clients to make quick decisions!"
QUESTION: So, is it actually possible to plan a small wedding in six months? 
Bruce Russell, luxury wedding planner & owner of Bruce Russell Events says… 
"Six months is plenty of time to plan a wedding. Just be aware you will have to be efficient at making decisions – once you decide on something, stick to it and move on. Create a planning schedule, too – listing the items and decisions that need to be made each week will keep you more in control every step of the way.
"To help you make swift choices, get recommendations from people you trust or the other vendors you're working with. It will save you time on research, meetings, and scrolling through endless sites and potential contracts. Remember, be flexible – some of the vendors you want, such as a photographer or cake maker, can be booked years in advance, so they might not be available at short notice."
QUESTION: How do you come up with a soundtrack for a wedding – band or playlist?
Liz Taylor, CEO of luxury wedding planners Taylor Lynn Corporation, says…
"Music at a wedding is key for creating and building an atmosphere. Start with something engaging and light-hearted at the drinks reception to create a sense of anticipation. Then, invest in the best party band or live DJ ensemble you can afford. From the reception, through to the wedding breakfast, the first dance to when the lights go down – a great band or good DJ will curate the perfect soundtrack. They usually include music to suit all age ranges and tastes, too – a good band do their homework on their audience. Then, as the night moves on, make sure the sound does too. Old school classics will always get people on the dancefloor.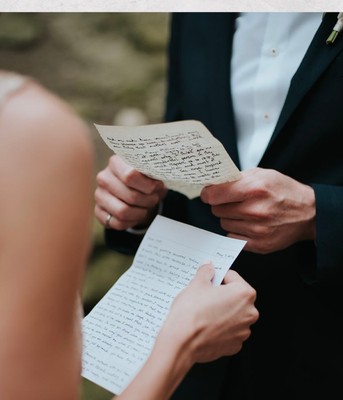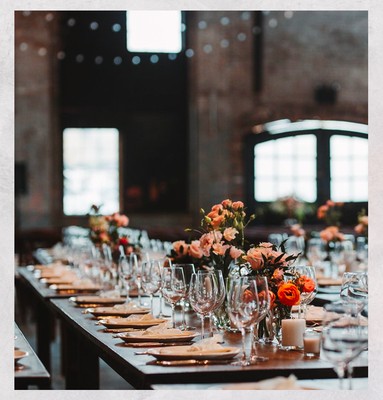 QUESTION: Where can you find a reasonably priced, good band?
Kristina Kempton, owner of wedding planning & events company Kristina Kempton, says…
"Cheaper isn't always better when it comes to bands. If you're really limited on budget, an acoustic act or one with their own equipment is often more affordable than a band – especially when you're asked to cover production and riders. Ideally, you want to provide the production (sound and lighting) so its cohesive, but not everyone has the budget. Roaming bands are a big hit as they're more interactive with the guests. See who has performed at your venue recently and listen to their work. For those who want more impact, a large-scale performing band is always a crowd pleaser. Look for bands which regularly work near your venue as this will cut down on travel costs. Entertainment company costs will vary, but they can give you some options based on date, venue and budget."
QUESTION: Where do you find good hair and make-up artists? 
Kristina Kempton says…
"There's a wealth of talented hair and make-up artists to choose from out there. Whether it's a high-octane Hollywood glamour look or a natural style you're going for, there are so many experts to reach out to. Some hair and make-up agencies have different artists on their books, but Instagram and social media are good search tools as well – think of them as a shop window where you can see people's work and the before and after photos. Do a trial with them and be honest – they're not mind readers – so the more direction you give them the better. If you're unsure, try two or three to see who works best. Also, bear in mind that if you have a bridal party larger than three people, you'll need more than one person to help you get ready." 
QUESTION: How would you go about decorating a church?
Liz Inigo-Jones from Blue Sky Flowers, says…
"Church florals are one of the most important parts of a wedding. They can set the tone for the rest of the day and mark one of the most significant moments of your marriage. If possible, go big at the church if the budget and individual restrictions allow – a full or deconstructed arch outside the main doors is the perfect backdrop for photos. Also, think about having a couple of altar urns which can be moved to the reception venue after – they're a great way to frame the ceremony, but make sure they don't block the view. If you have the space, floor-based meadows can usually be moved to the venue afterwards, too.
"In terms of percentage of budget spent on florals for the ceremony as opposed to the reception, it doesn't make sense to spend too much money on the former – just enough to make it count, and if you can reuse and repurpose the arrangements, then all the better. Take your florist's advice on this and make it work for you."
QUESTION: Is there a way to make a small wedding feel special? 
Bruce Russell says…
"Consider an à-la-carte dinner menu which offers guests a chance to select their preferred choices. Seat guests on one long table, too – it's visually more impactful and more intimate than having multiple small tables with not many people round them. Think about having live music during dinner – it takes the experience to the next level. Personalisation also adds a special touch – whether it's a hand-calligraphed menu with the guest's name on it, a hand embroidered napkin, or a monogrammed throw draped on the back of each chair, a smaller wedding is all about the tiny details."
Six months is plenty of time to plan a wedding. Just be aware you will have to be efficient at making decisions – once you decide on something, stick to it and move on.

QUESTION: Where do you start with organising a wedding abroad? 
Bruce Russell says…
"First, set yourself a clear budget and ensure you factor in all the additional travel costs. Consider where your guests are travelling from before you pick your destination – connecting flights and long journeys may be quite costly if you're not picking up the tab. This is one area where hiring a wedding planner can make all the difference – either someone local or someone who has lots of experience with destination weddings. Remember, communication is key, so be aware of any language barriers which may make things more stressful. Finally, always have a wet weather plan for any outdoor events, even if the destination is historically dry at that time of year."
QUESTION: If your friends and family all have kids – can you just invite adults without being rude? 
Kristina Kempton says…
"Yes, it's your day. But if you are asking adults only, give guests enough time to plan their travel as well as their childcare. There will be some that can't make it work, but most will appreciate the invite. The pandemic has shown us all how life can change quickly, and celebrations are back bigger and better than ever, so people will want to attend if they can. As long as the wedding is only a few hours away, most will be able to make a weekend of it."
QUESTION: Is there a template for a running order on the day?
Chenai Bukutu says… 
"A traditional running order goes ceremony, drinks reception (when photos can be done); then the wedding breakfast and dancing. It doesn't need to be any more complicated than that, and a lot of the timings will be determined by your venue and the type of food and drink you serve. If you ask me, it's better to have speeches between courses – after the main course, then after dessert with the best man going last to ensure a strong finish. I also love fireworks at the end of a night if they're allowed."
QUESTION: Is it worth having an outfit change as the bride?
Liz Taylor says…
"It's always worth it. Wearing a wedding dress is most brides' dream, but sometimes they can be heavy or difficult to move around in. After a while, and particularly during the summer, many brides want something cooler and a bit freer. It's why many brides opt for a less structured second dress or bridal trouser suit these days – there really aren't any rules anymore."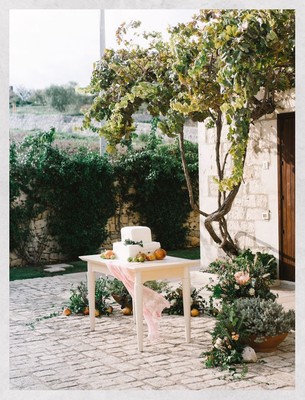 STOCKSY/ DREAMWOOD PHOTOGRAPHY
QUESTION: Are wedding favours necessary?
Chenai Bukutu says…
"I'm not a fan of wedding favours – I've seen how many guests don't use them and they usually end up being thrown away. Nowadays, they aren't expected and if you want to do something, it's better to make them consumable – either something delicious to eat or a shot of something fun. Equally, make them useful – nobody needs a mini candle, cactus plant or a packet of seeds."
QUESTION: Post-pandemic, is it still possible to get wedding insurance? 
Liz Taylor says…
"It is more difficult than it was, and nowadays you can really only get insurance for 'force majeure' events – for example if the Queen was to die, a National Day of Mourning dictates all venues close. Apart from that, not much else is covered. It's important to read the small print and protect yourself when booking venues and services. The value of using a professional wedding planner is that they can negotiate better terms, so you don't lose deposits if you have to cancel for a valid reason. Thanks to the last 18 months, suppliers will agree transfer monies to a new booking date much more easily now."
QUESTION: Finally, any ideas for what to do the day after the wedding? 
Kristina Kempton says…
"This really does depend on budget as well as the venue. If you've hired a villa or country house for the weekend you can make use of the space and have a post wedding party or simple brunch. For those wanting to carry on the celebrations a little longer, a post-wedding pool party or festival are great ideas, or a more chilled family barbeque is just as nice. It's a way to round off the wedding and say goodbye to your guests who have travelled to attend your event."
 
Visit FernGodfreyWeddings.com; BlueSkyFlowers.com; BruceRussellEvents.com; TaylorLynnCorporation.co.uk; KristinaKempton.com; ByChenai.com
DISCLAIMER: We endeavour to always credit the correct original source of every image we use. If you think a credit may be incorrect, please contact us at info@sheerluxe.com.