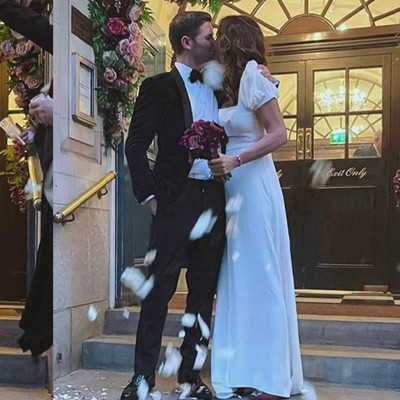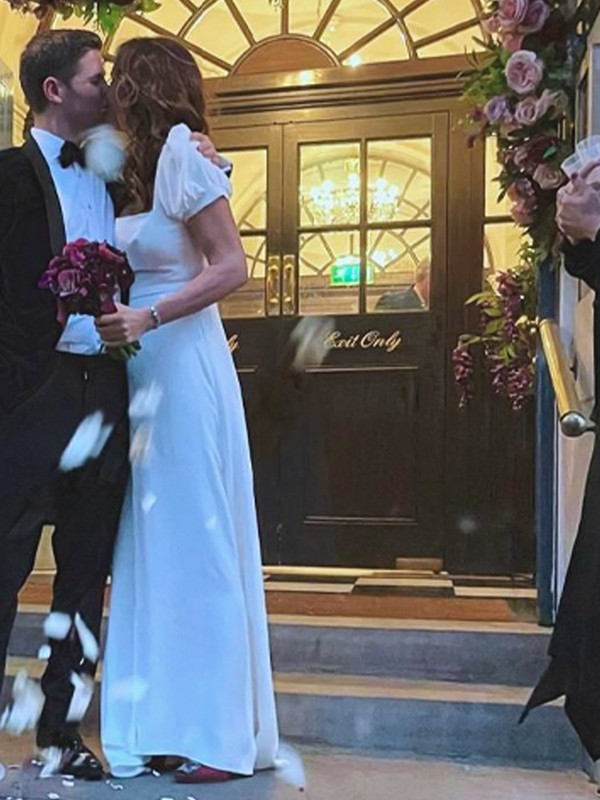 How To Have A Tasteful Second Wedding

For many getting remarried raises a whole new set of considerations. So we reached out to some top planners – and a bride who's been there – to find out how best to navigate a second trip down the aisle…

By Harriet Russell
All products on this page have been selected by our editorial team, however we may make commission on some products.
First, Is A Religious Ceremony Still Appropriate? 
"It really depends on your religion and whether you're allowed to get remarried in a church. If you are Church of England, for example, you'd need to speak to your parish priest and ask him to use his discretion. Catholics aren't allowed to remarry in church unless their previous marriage ended due to their other half passing away or an annulment. That said, it is still possible to incorporate a religious or spiritual aspect into your ceremony in the form of a blessing by a recognised official of whatever church or belief you follow. Alternatively, you may want a celebrant conduct your ceremony, in which case you'd still need to arrange the legal aspect, but you'd have the freedom to include anything you like." – Melanie Helen, director of Cranberry Blue
Is It Better To Write Your Own Vows Second Time Round, Rather Than Follow TRaditional Ones? 
"Some couples prefer to stick with the standard wedding vows which is fine, but a second wedding does give you the gift of a clean slate. My advice is to focus on the future while acknowledging the past in a delicate way. Phrases such as 'a second chance at happiness' are helpful. This probably sounds obvious, but I've had to talk people out of vows that were all about what went wrong in their past relationships!" – Liz Taylor, luxury wedding planner at the Taylor Lynn Corporation
"Writing your own vows can provide the perfect opportunity to make your ceremony personal and unique, however it's not for everyone – so don't feel the pressure to do so if it doesn't feel right. A couple of phrases I particularly like are, "I've been given a second chance at happiness," or "I'm so glad that to have found love again, and this day is a reminder that the best is yet to come." – Melanie
Is There A Sensitive Way To Include Ex-Family And Relatives? 
"Your relationship with your ex-partner and their family will determine how involved you – and they – want to be, although in my experience it's still pretty unusual for an ex‐partner to attend a second wedding. It can be a good idea to involve any children in the ceremony, as it helps symbolise the coming together of both families. If the children are older, however, they may not feel comfortable. Remember, a wedding day is naturally a highly emotional affair, so the last thing you want is bad feeling or disapproval. In this situation, I'd advise couples to only have guests who support the union." – Melanie
Do You Have Any Advice For Making Children A Special Part Of The Day? 
"There are some wonderful ways to involve children – apart from the obvious roles of flower girls and page boys. For example, if they're old enough they may want to give a reading at the ceremony. It'll give them the opportunity to be personally involved in the service, and everyone will talk to them about it afterwards." – Melanie 
"With a second marriage you may find your children are older, so a great way to help them feel involved is to have them take part in the planning process. Ask your children if they like the design concept, or what colours they might like. Having them involved in choosing the music for the evening is a fun way to make them feel very much a part of your team." – Illy Goodall, founder of Illy Elizabeth Weddings
With a second marriage you may find your children are older, so a great way to help them feel involved is to have them take part in the planning process.

What Are Some Traditions You Might Want To Rethink Second Time Round? 
"The main tradition that gets dropped at a second wedding is the bride wearing a white gown, although there's no reason to be completely against it. If you want to wear white but not a traditional dress, something like a trouser suit works better. Many couples play with the format and formality of the day, too. Something less structured and formal works – skipping the wedding breakfast is common and just having a later ceremony and a party or elegant dinner. There are other traditions that feel less relevant at a second wedding – the throwing of a bouquet for one. One thing I have seen increasingly is more brides making speeches, and a wider variety of family members walking the bride down the aisle. I've organised quite a number of second weddings recently where the couple walk down the aisle together – doing away with the tradition of giving the bride away." – Liz
"I agree – it's not that normal for brides to be given away the second time around, as they've already been 'given away' in the past. Instead, the bride might just enter on their own. I see fewer and fewer first dances, too, as couples don't always want to be the centre of attention." – Illy
Any Tips For Finding A Dress Second Time Round?
"In my opinion, this is the perfect opportunity to choose something that reflects who you are. You're likely to be more confident and comfortable in your own skin than you were first time round, so feel free to choose white if you want to, or opt for something a bit different. Ultimately you want to feel like you on your wedding day, so choose something that fits with your style and personality before anything else." – Melanie
"A common trend with second-time brides is wanting to spend less on their wedding dress. High-street retailers do fantastic bridal collections these days, and I see a lot of women going to places like Selfridges for something that comes with a luxury look, but at a fraction of the cost of a traditional wedding dress." – Illy
How Would You Approach The Question Of Presents? 
"The majority of couples will already have the items needed to set up home, so guests are unlikely to expect a traditional gift list. There are plenty of alternatives though and it's a good idea to make a suggestion in order to avoid receiving unwanted gifts. You may wish to consider donations to a charity, or you can set up honeymoon lists where guests can select an experience for you to enjoy. It's also okay to set up a registry if you want one –you might not need the basic items to set up home, but there may well be some select pieces you'd love to have." – Melanie
And What About A Hen Night? 
"My advice is to have a combined stag and hen. It's a growing trend and a brilliant way for all the wedding guests to get to know one another ahead of the wedding. It can be a nice meal, a night out dancing or a party at one of your houses. Rarely do we see the same raucous affairs of those getting married first time around." – Liz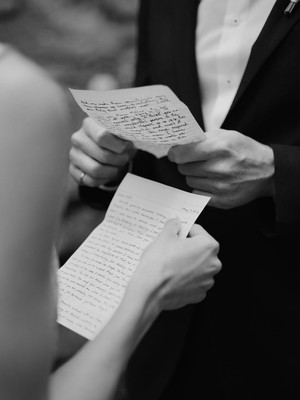 JESS CRAVEN/STOCKSY UNITED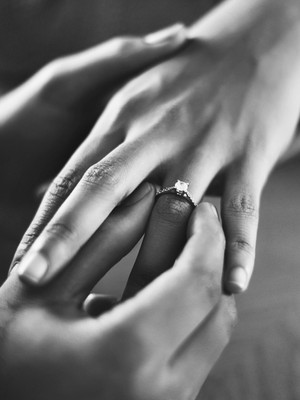 Are Toasts Still Relevant – Especially From Parents Who Might Have Done It Before?
"This will really depend on the situation: how long ago was your first wedding? How do your family feel about your new relationship? Have an open conversation with your parents about whether they'd like to make a speech. There's no hard or fast rule when it comes to who should make the toasts, so just go with what everyone feels most comfortable with. Second marriage speeches can be tricky, so choose people wisely and ensure anyone who speaks is tactful – especially if there are old in-laws or children in the room." – Melanie
How Do Honeymoons Tend To Work Second Time Around?
"It will depend on your circumstances – if children are involved, they may need to come along. But if you're able to go alone and wish to, then do. Alternatively, if you decide to take your children, it could be a good opportunity to bond and make them feel part of a new unit." – Melanie 
Any Final Words Of Wisdom?
"Prenuptial agreements are more popular the second time around and something that should be considered to protect one's assets. More mature couples will understand that things can go wrong, especially with the marriage being the second one, so it's important you both protect one another, as well as your families. Leave enough time to speak with a solicitor to draft up an agreement you're both happy with." – Illy
"People think a second wedding should be more subdued, but even if they've had a bad experience the first-time round, many second-time brides still want the works, just in a different format. They still want to feel special and are prepared to splash out. My only piece of advice is to not repeat your first wedding. Choose something completely different so the days can't be compared." – Liz
Visit CranberryBlue.co.uk, TLC-Ltd.co.uk and IllyElizabethWeddings.com for more guidance.
And Now A Second-Time Bride Shares Her Experience…
Brooke Rohan, founder of Brooke Jewellery, was 28 when she got married for the first time. After that union ended, she met her now husband Nicho a few years later. Their London wedding took place in February this year – here, she talks about doing it all over again.
I was in my 20s when I got married first time round. I have two beautiful sons from that relationship, who are eight and six, and I'm now 39. I met my husband Nicho a couple of years ago and we got engaged last October and married last month. 
Nicho and I were introduced by mutual friends. That was a huge advantage – our friends had guessed we might be well suited, which helped propel our relationship, as did the pandemic. That said, introducing him to the children took time. As things progressed, Nicho and I talked regularly about how the children might feel about us getting married. Marriage was Nicho's way of showing his commitment to not only me, but also to the boys.
When Nicho proposed, the children were with us. We were on holiday in Dubai and wanted them to feel part of the whole experience. We've always been as open as possible with them, which I think has made a big difference.
We were very clear about what we wanted, so we decided to get on with it. We picked a date in February – one of the great things about that time of year is that everyone's around! The venue, which was a private member's club in London, came first and then everything seemed to fall into place. We made decisions easily and quickly: there was no mood board for the florist, no food tasting, not even a hair or make-up trial. Everything was done and dusted in three months.
My biggest piece of advice for second-time brides would be to make an effort to include the children. For us it was of paramount importance that they felt prioritised throughout.

My dress was a big decision, however. I really had to think about wearing white or not. I considered going short to keep the look more casual, but in the end, went for something long in ivory by Clover London. I wanted the moment to be special for Nicho – it was his first wedding after all, and that was front of mind for me throughout.
On the day, my boys gave me away. It was a way of making my children feel important. They were also the ring bearers, rode with me in the car on the way to the ceremony and were with us every step of the way. My eldest even said a few short words at the reception encouraging everyone to enjoy the party – they both really enjoyed the day.
We did cut a couple of traditions. For example, we didn't have a cake (though we had a delicious dessert) and I didn't have any bridesmaids – just a close friend to be my witness. It being his first wedding, Nicho did have a couple of best men – his brother and best friend. My dad gave a lovely speech, as did I, which was another break with tradition. I wanted to thank everyone for coming and acknowledge how grateful the boys and I are to have Nicho in our lives – we came as a package and couldn't have asked for more.
My biggest piece of advice for second-time brides would be to make an effort to include the children. For us it was of paramount importance that they felt prioritised throughout. 
For bridal jewellery or bespoke engagement and wedding rings visit BrookeJewellery.com
DISCLAIMER: We endeavour to always credit the correct original source of every image we use. If you think a credit may be incorrect, please contact us at info@sheerluxe.com.