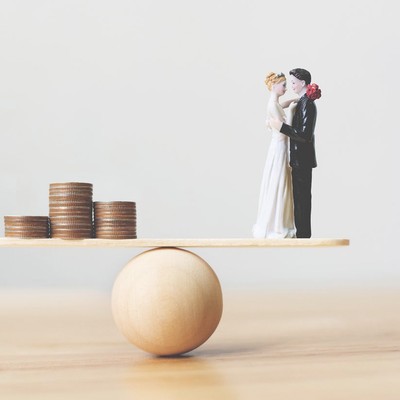 How To Save On Your Wedding

Weddings are expensive business. But from the dress to the entertainment, the flowers to the food, it is possible to have a beautiful day without spending a fortune. Here, three experts share their top tips for saving at every turn…

The Wedding Dress
Not only is it more sustainable, it's also a cheaper option to hire your wedding dress, says Illy Elizabeth from IllyElizabethWeddings.com. "There are many bridal shops offering this option, and you could look at high-street retailers' bridal collections to cut down on costs, too.
If a lot of the budget has gone into the dress itself, save on the accessories, suggests Chenai. "It can be a more sentimental choice to borrow wedding-day jewellery and accessories than to buy them, and the same goes for things like veils. Also, look at more contemporary brands which offer a more reasonable price point – for example, forgo the high-end shoes for independent brands like Loeffler Randall. You're more likely to get more wear out of them anyway."
The Venue
"If you're lucky enough to have a sizeable family home and/or garden, the most cost-efficient thing you can do is to get married at home," argues Chenai. "Save yourself the fees and restrictions that come with professional venues. Granted, you may need to add things like a marquee, but you get so much flexibility, and you won't be tied to a preferred supplier who may not align with your budget." 
Alternatively, says Hamish Shephard, founder of global wedding planning app Bridebook.com, you could opt for a midweek wedding. "Choosing a weekday over a weekend could save you up to 70% on your venue hire. Cutting the size of your guest list is another easy way to limit costs. With Covid-19 prompting the trend for smaller weddings, I reckon they might be here to stay. Also, getting married outside of London and the southeast is likely to save you almost 40% on the cost of your venue, and getting married in winter as opposed to summer can save you as much as 50% on the cost of your venue hire."
Another cost-effective option is a hotel that has a dedicated events room. Illy explains: "They will offer set packages with catering normally in-house. They may not offer exclusive use of the venue, but this is a great way to save as the furniture, crockery and linen will come with."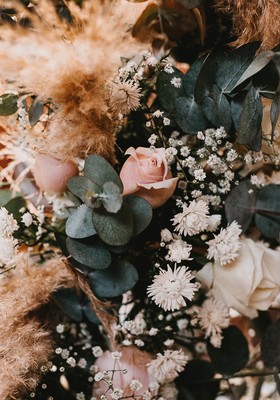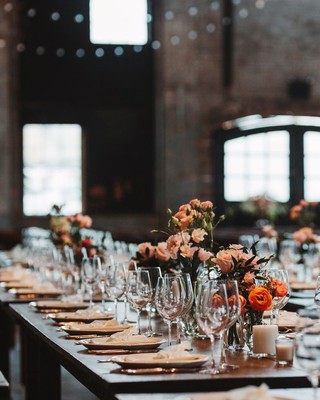 The Flowers
It might sound counter-intuitive, but Hamish's advice is go big to save big. "Get big flowers – the bigger the flowerhead, the fewer stems you need – and the less money you need to spend. You can then bulk things out further with lots of greenery, which comes at a fraction of the price. Also, use a local florist who uses seasonal flowers. It's cheaper, greener and will add to the look and feel of your wedding."
Chenai agrees on the sustainability point: "Choose seasonal florals and not exotics to ensure you keep your costs manageable down – plus, it's more sustainable. You can also incorporate or hire plants to create impact, and they're more cost effective than paying for extravagant floral arrangements."
The Décor
When it comes to keeping costs down on the décor, look at what you can own for the day, not a lifetime. "Hire items, don't buy them," says Chenai. "It's unlikely you'll need a table plan easel after the wedding for example, so these are bits that you can hire from a company rather than buying from online marketplaces. Cutlery, crockery, all the elements that can elevate your tablescape – resist the urge to hit the antiques market and just hire them instead."
When in doubt, Hamish suggests doubling up. "Decorative elements used in your ceremony can be quickly disassembled and brought to your reception venue. You could even reuse bridesmaids' bouquets as table centrepieces! It's a great way to make the most of your decorations and you can also move big floral displays from the ceremony to the reception, and then again to the dinner."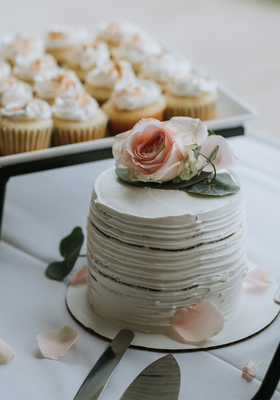 The Entertainment
"Use your band to DJ as well," suggests Chenai. "In most cases a band can include a DJ set for you, so you don't have to have two different suppliers. You can use a Spotify playlist to cover various parts of the wedding day, so don't think you need musicians at every turn."
The Food & Drink
At the end of the day, your catering costs depend on one thing: headcount. To save some cash, split guests into two camps – day and evening – suggest Hamish. "Your evening guests won't be invited to the main reception, cutting down headcount at the main meal, but will join for drinking and dancing later on," he explains. "To go one step further, combine courses. If you're serving canapés, no one will miss their starter. Then double up on dessert by serving your wedding cake instead. Now there's the main left to sort – and you're only paying for one course rather than three."
Chenai suggests looking into the alcohol arrangements to save some money. "Buy your own alcohol if there are no corkage fees at your venue," she suggests. "Ensure it's on a sale and return basis, so you can get a refund on any unopened bottles or unbroken cases at the end of the night."
 
The After-Party
"If you have a venue with a late finish, it won't be necessary to have an organised afterparty," says Chenai. "Remember, weddings are long days and there's rarely an expectation or obligation for you to have an afterparty or do anything the day before or after if you don't want to." That said, if it is something you want as an option, but don't want to blow the budget, Hamish suggests shifting your whole day a little later. "By starting later, you can skip over the 5pm lull, saving on entertainment and in-between food, and go straight to the drinking and dancing. Also, switch to a paid bar after 11pm. With the lights low, the music high and everyone enjoying themselves, your guests won't mind paying for one or two drinks towards the end of the night."
For more information visit Bridebook.com, ByChenai.com and IllyElizabethWeddings.com
DISCLAIMER: We endeavour to always credit the correct original source of every image we use. If you think a credit may be incorrect, please contact us at info@sheerluxe.com.