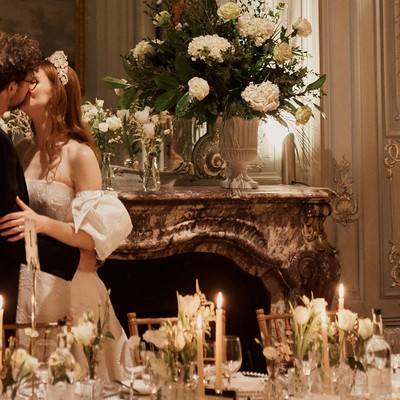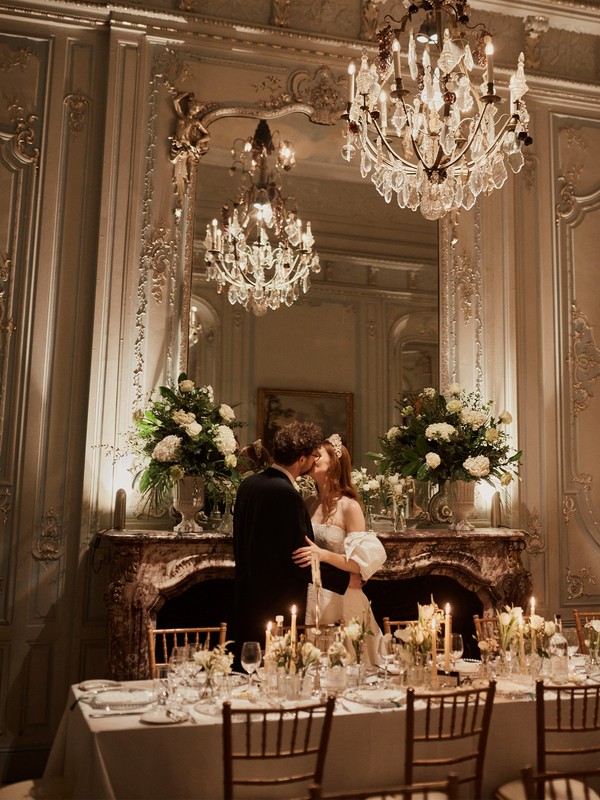 Me & My Wedding

Lucia & Edward
From the proposal to the cake, the flowers to the dress, we love hearing what goes into making someone's big day their own. If it's inspiration you're after, look no further – this is where we shine a spotlight on some of the most stylish weddings out there. For Lucia and Edward, celebrating with friends and family in London felt perfectly fitting…

ME & MY WEDDING: LUCIA & EDWARD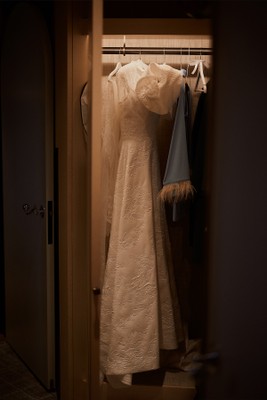 Mobile Image 1 Layout
Padded
Mobile Image 2 Layout
Padded
Desktop Image 1 Layout
Padded
Desktop Image 2 Layout
Padded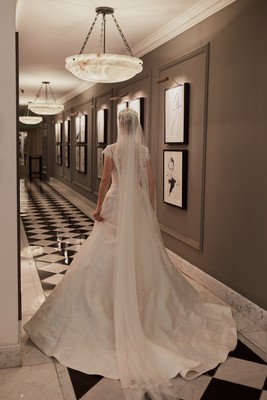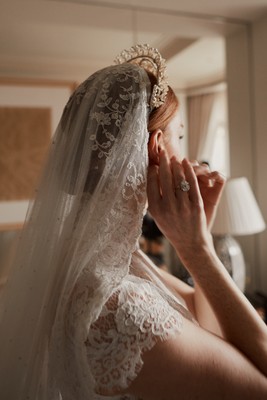 Mobile Image 1 Layout
Cover
Mobile Image 2 Layout
Padded
Desktop Image 1 Layout
Cover
Desktop Image 2 Layout
Padded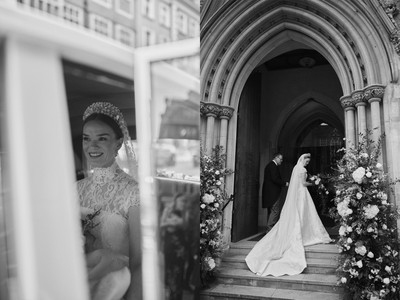 Mobile Image 1 Layout
Cover
Mobile Image 2 Layout
Cover
Desktop Image 1 Layout
Cover
Desktop Image 2 Layout
Cover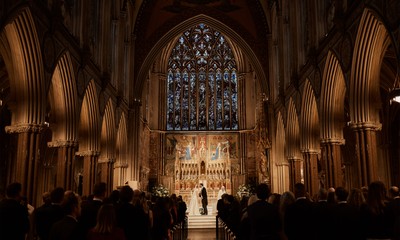 Mobile Image 1 Layout
Padded
Mobile Image 2 Layout
Padded
Desktop Image 1 Layout
Padded
Desktop Image 2 Layout
Padded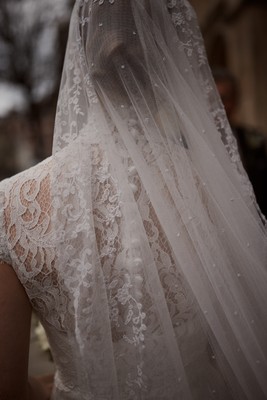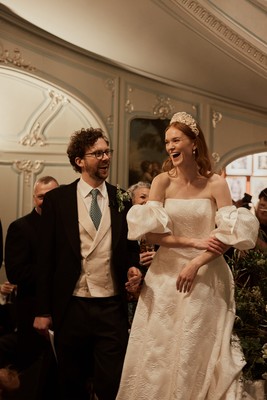 Mobile Image 1 Layout
Padded
Mobile Image 2 Layout
Cover
Desktop Image 1 Layout
Padded
Desktop Image 2 Layout
Cover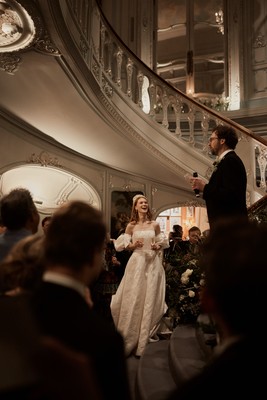 Mobile Image 1 Layout
Padded
Mobile Image 2 Layout
Padded
Desktop Image 1 Layout
Padded
Desktop Image 2 Layout
Padded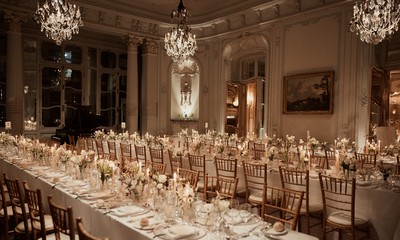 Mobile Image 1 Layout
Cover
Mobile Image 2 Layout
Cover
Desktop Image 1 Layout
Cover
Desktop Image 2 Layout
Cover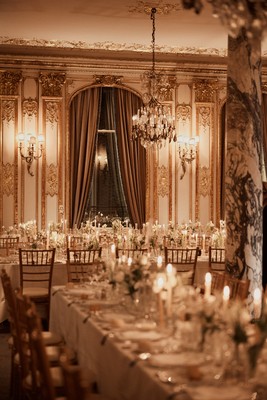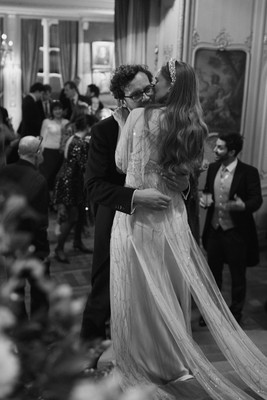 Mobile Image 1 Layout
Padded
Mobile Image 2 Layout
Cover
Desktop Image 1 Layout
Padded
Desktop Image 2 Layout
Cover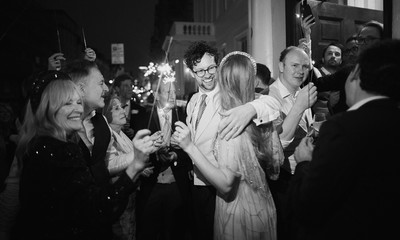 Mobile Image 1 Layout
Padded
Mobile Image 2 Layout
Padded
Desktop Image 1 Layout
Padded
Desktop Image 2 Layout
Padded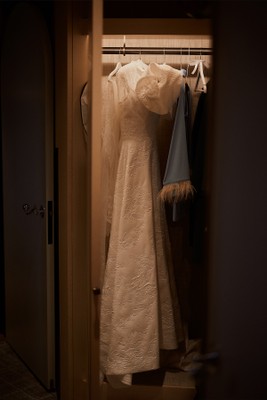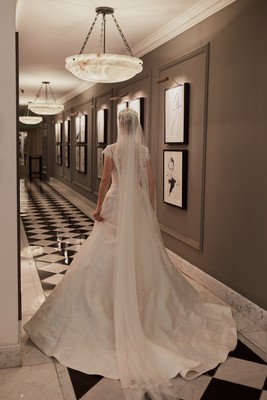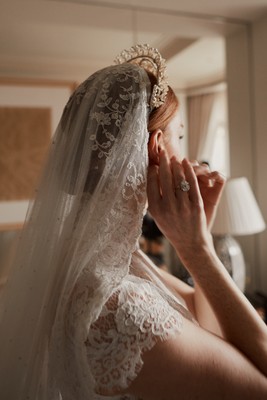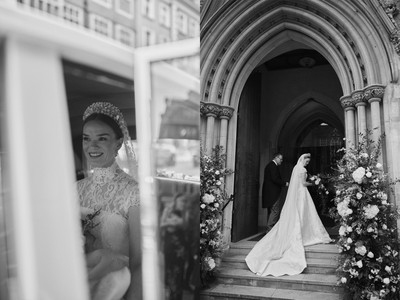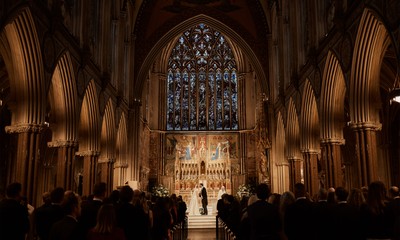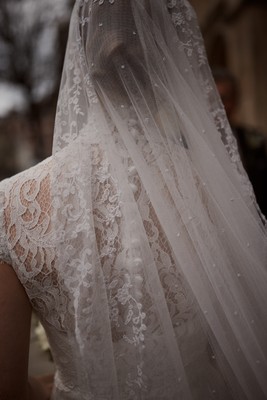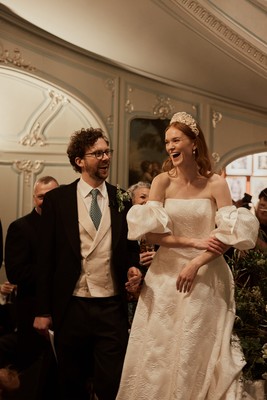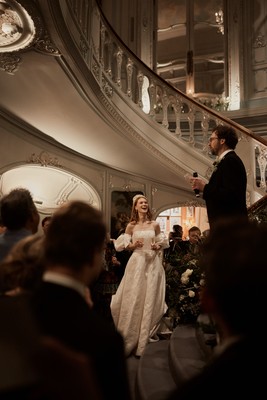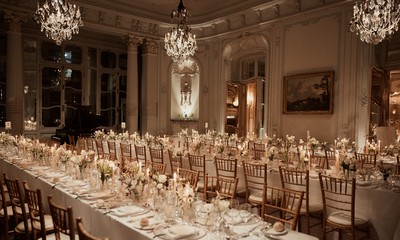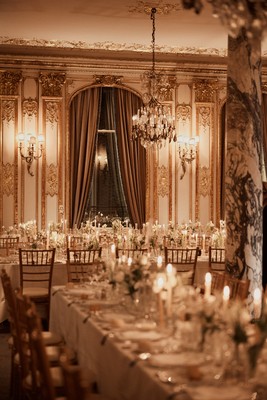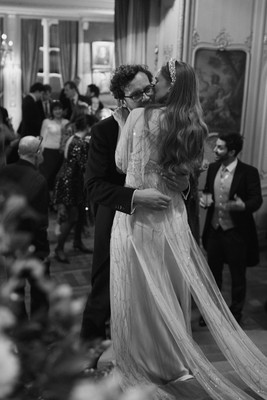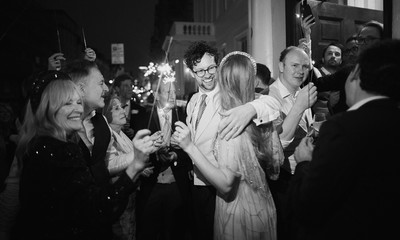 Edward and I met right before the first lockdown, so it wasn't long before we moved in together and he ended up proposing on Boxing Day 2021. While the actual proposal caught me off guard, we had talked about marriage before – Edward's a couple of years older and was always very upfront about his feelings and where he saw our relationship going. We were due to go to New York for Christmas in 2021 but Edward contracted Covid-19 right before, so we had to delay the trip. I couldn't tell why he was so upset when it would be simple to reschedule, but of course that was where he'd planned to pop the question! Edward then chose to propose in our first home together. He mentioned there was one final present left under our Christmas tree and when I turned back around, he was down on one knee. It was so romantic, and the perfect private engagement I'd always hoped for.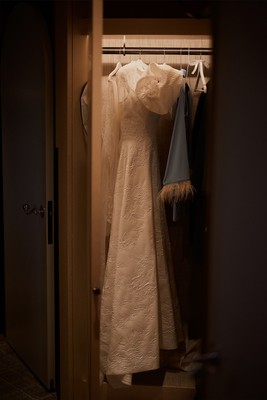 My ring is very special. Edward had asked both my parents for permission to propose and, at that point, my father had given him my grandmother's ring, which also belonged to her mother – so it's very sentimental. It's Georgian and it means so much to me that it's now my engagement ring. 
Having someone FILM THE WEDDING was always a PRIORITY – I love the idea of being able to watch it YEARS FROM NOW and remember how SPECIAL the day was.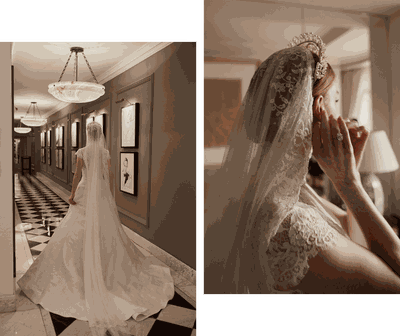 I'd always wanted the romance of a winter wedding but it was difficult to secure an intimate Mayfair venue for 150 guests – plus there were so many delays following the pandemic. After many months of searching, we chose the historic Savile Club and thought it was perfect to have a February wedding close to Valentine's day.  
I'm Catholic and grew up going to church, so it felt right to get married in one. Edward is Church of England and he felt similarly. Tradition was quite important to both of us. Having met in London, it felt authentic to us to get married here. Farm Street Church held special significance for me, and we decided to hold our reception at The Savile Club not only for its beauty and opulence but because its location meant guests could enjoy walking across Berkeley Square from the church. It was perfect for our 150-strong guest list, especially as we were able to take over the whole space, rather than just a couple of rooms. The staff there are so fantastic, too.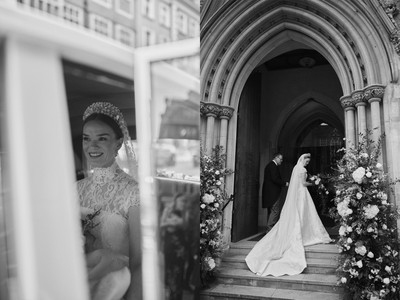 Luckily the interiors of The Savile Club spoke for themselves. However, one of the most important aspects of the décor were an abundance of flowers. I wanted the spectacular ballroom to be filled with white florals and candles. In the months prior, I gathered more than 500 vintage bud vases, which were filled with arrangements done by an amazing florist, who is also a long-standing family friend, Flowers by Gena Marie. The Savile Club helped with the installation and provided linens. Lily of Valley is my favourite flower and it was a running theme throughout the wedding. The bridal party wore Lily of Valley boutonnieres and the menus were brilliantly illustrated by Suzie Foster Design with the same flower. Our invitations were Smythson.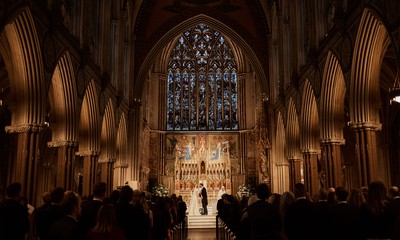 Everyone says the dress you choose won't be what you imagine – and that couldn't be truer.
THE PHOTOGRAPHER & VIDEOGRAPHER
Our photographer was Benjamin Wheeler. I've followed his work for years, so I knew he'd be my top choice. Our videographer was AK Films, which I can't recommend more highly. Having someone film the wedding was always a priority for me – I love the idea of being able to watch it years from now and remember how special the day was and see all our loved ones on film.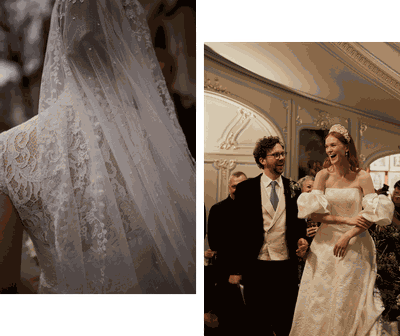 Everyone says the dress you choose won't be what you imagine – and that couldn't be truer. I always knew there would be three looks, one for the ceremony, one for the reception and one for dancing, but my first dress was so different to what I envisaged. It was made bespoke by Sassi Holford – and Cheska, who works there, is a dream. The antique veil had been in my family for three generations and my 1940s headpiece belonged to my other grandmother, so I always knew I'd wear one or both. Cheska runs her own bridal accessories company, Dolecka, so she was able to restore the headpiece for us, which was incredible as it is entirely made of wax and French paste.  
My dress from Sassi Holford was strapless, so for dinner we were able to transform it by taking off the lace jacket I'd worn in the church and replacing it with some voluminous puff sleeves. Later, I changed completely into a Jenny Packham art deco-inspired dress that I found one day when I was vintage shopping. It was in immaculate condition with the tags still attached, so it felt like it was meant to be. My choker was also Jenny Packham – it was a 1920s-style headpiece my mother found on eBay, but Cheska was able to convert it, which was so clever.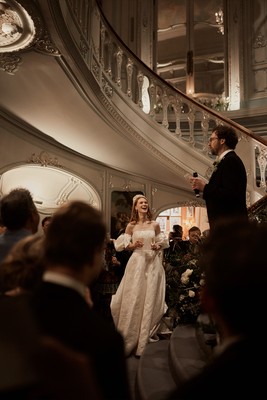 Edward wore a morning suit he'd had for a while, but he had a waistcoat custom made for him in Paris. His wedding tie came from Hermès, which was a wedding gift from me. I had a maid of honour, Holly, and another friend, Iona, who did a reading, but otherwise I decided to forgo the usual line-up of bridesmaids. Instead, Edward's godchildren were page boys and flower girls, and they wore Amelia Brennan.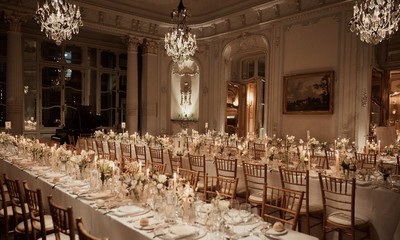 Being Catholic, there wasn't much choice in how the ceremony would run. We exchanged traditional vows and we also had the Farm Street choir sing when we came in and join in with the congregation on the hymns. You have to book the choir separately, but it was one of our best decisions. It added so much to our service.
Getting MARRIED IN A CHURCH just felt right for us – we're both QUITE TRADITIONAL in that respect.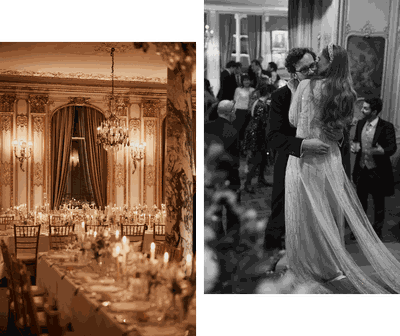 The Savile Club has a Michelin-starred chef, Michael, which took our food to another level. We met up with him a couple of times before the wedding to discuss seasonal dishes and flavours, and he put together three choices for our starters, mains and desserts. In the end, we decided on courgette flower in black ash tempura stuffed with goat's cheese and beetroot with fresh honeycomb as the starter. For the main, we had assiette of lamb cooked three ways – one was an incredible slow-cooked lamb croquette – with root vegetable dauphinoise and a red wine jus. The veggie option was truffle tortellini, and our dessert was a summer fruits panna cotta with an elderflower jelly. Our cake came from April's Baker.
When guests arrived at The Savile Club, my mother had hired an opera singer to sing 'Santa Lucia'. It only lasted about ten minutes, but it was a fun touch. ALR Music provided a string quartet for our drinks reception, and they also supplied a live brass band and then a DJ for our after-dinner entertainment and dancing. As we entered the ballroom, my godfather, Spike Edney (who plays the keyboard for Queen) played a rendition of 'Crazy Little Thing Called Love' – a brilliant start to the celebrations.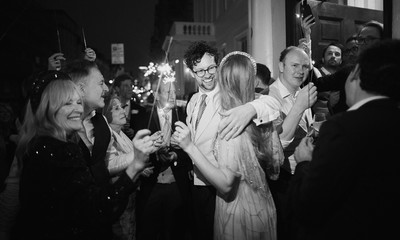 We had our rehearsal at the church the evening before the wedding, and then Edward and I spent the night apart. I stayed at Claridge's, then got ready there the next morning with my mum and maid of honour. On the Sunday after the wedding, we had a small family lunch, as we had to leave for our honeymoon very early on Monday morning.
My best piece of advice for other couples is to choose suppliers or vendors who really take the time and interest to get to know you and want to make you feel valued. Also, we didn't hire a wedding planner, but we did use Emma Joy in the few weeks leading up to the wedding, and then she was with us on the day. She took so much of the stress out of it for me, which was invaluable. It meant Edward and I, plus all our family, were completely free to enjoy the day.
Follow Lucia on TikTok here.
DISCLAIMER: We endeavour to always credit the correct original source of every image we use. If you think a credit may be incorrect, please contact us at info@sheerluxe.com.