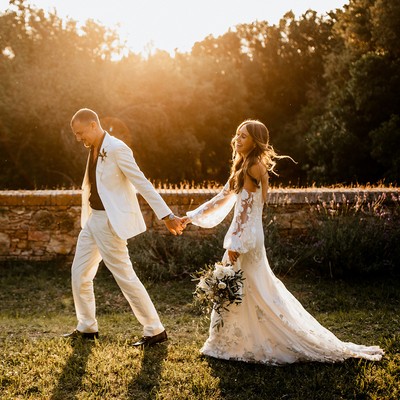 Me & My Wedding: A Three-Day Celebration In Tuscany

From the proposal to the cake, the flowers to the dress, we love hearing what goes into making someone's big day their own. If you're after some inspiration, look no further – we're shining a spotlight on some of the most stylish weddings out there. For Soho House membership & communications director Gemma and Browns buying manager Thom, their (pre-Covid) Tuscan wedding was a magical three-day party with friends and family.

The Engagement
Thom was acting strange for a few weeks before a trip to The Pig in Bath, so I wondered what was going on. He proposed there and after we came home all our friends and family were waiting for us. He'd organised a big BBQ and the next day he hired out our favourite local restaurant – Marmelo – for more celebrations.
The Ring
I didn't want anything very extravagant, and on a shopping trip to Bath we found a beautiful vintage ring that fitted perfectly. We had my wedding band made to match.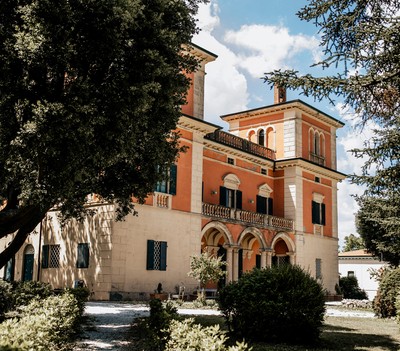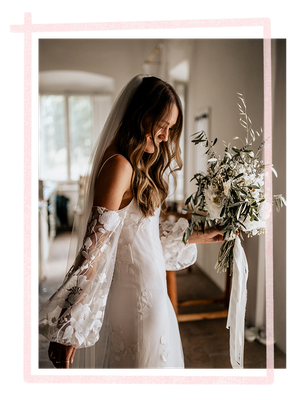 The Non-Negotiables
Apart from wanting to make sure we'd have a photographer who would capture the fun and the vibrancy of our wedding, we also wanted to ensure the drinks were flowing and that the music could be turned up high.
The Venue
I spotted Villa Lena in Tuscany on a friend's Instagram feed. What appealed most was the fact it had no neighbours or curfews, so the party could continue well into the night. Their ethos and vibe were very laid-back, too – exactly what we were looking for. The moment we visited, we knew it was the right place. We could instantly picture our friends and family wandering around the property looking at the art installations or the secret nightclub in the basement.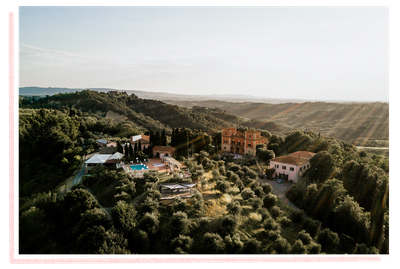 The Planner
We chose Liz Linkleter to help us. She and her colleague Jess were a godsend on the day, as we had a lot of changes to manage. We used the entire venue, so it gave us peace of mind to know they had everything under control.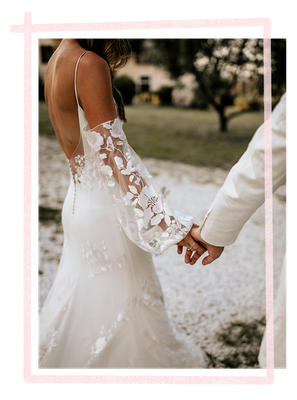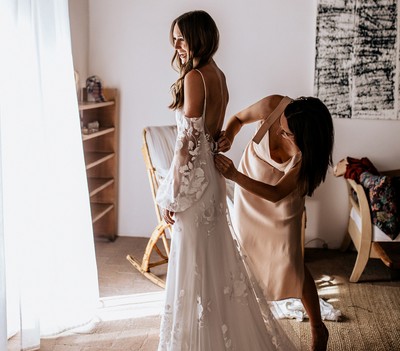 The Dress 
I had a few different outfits for the wedding. The first was a silk jumpsuit for the pre-wedding get-together and a silk backless dress for the after-party – both were designed by the incredibly talented Nikeen Asa. For the wedding itself I wore Rime Arodaky – bought from a sample sale at The Mews Bridal. It was about four sizes too big, so Charlotte from Sewnright worked her magic so it fit like a glove.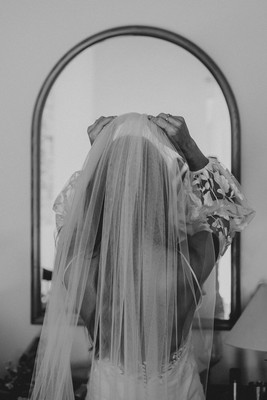 The Accessories
I wore big chunky silver Prada platforms – probably the comfiest shoes I've ever worn. I had them on all day and night – in fact they were still on my feet when I jumped in the pool in my wedding dress. I also chose to wear a beautiful, but simple veil from The Mews Bridal, as it really gave me that 'bride' feeling. I didn't keep it on for that long, though, as the dancing began pretty much as soon as the ceremony finished. 
The Make-Up & Hair
I kept it low key and did my own hair and make-up. I visited a few make-up counters for advice beforehand – I really wanted a foundation that stayed put in the sun but looked natural – and I ended up with a mixture of Tom Ford and Bobbi Brown products.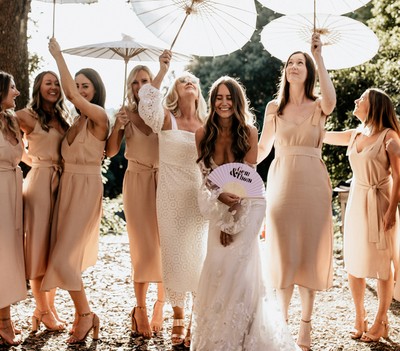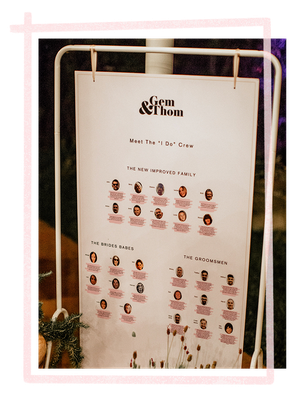 The Wedding Party 
I had 10 bridesmaids and seven of them fell pregnant by the time the wedding rolled round. So, I had an ever fluctuating bridal party in terms of body shapes and sizes. This made dress fittings more difficult, and it didn't help that the girls all lived in different parts of the world. Luckily, my wedding dress designer Nikeen made a simple nude slip dress with adjustable straps and a belt that could be worn a few different ways. Thom's groomsmen wore Paul Smith suits and Thom wore a Richard James suit and Gucci loafers.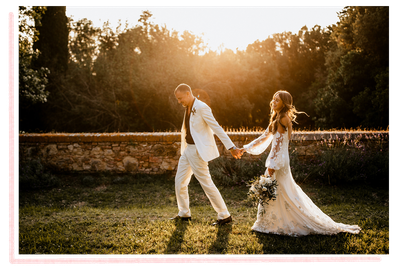 The Flowers
I'm lucky to call Cressida Jamieson one of my best friends. She brought my gorgeous bouquet in her suitcase from the UK, along with several pretty little vases. She also collected wildflowers from the grounds of the venue and the surrounding countryside. They were simple and beautiful – exactly what I wanted.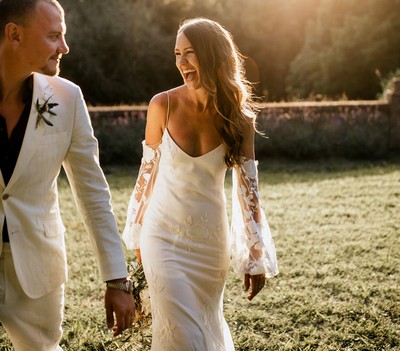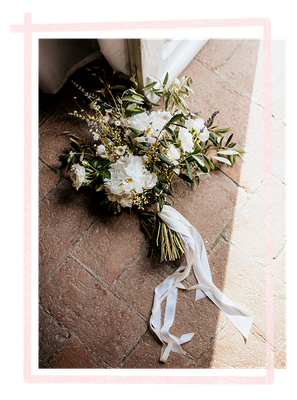 The Ceremony 
The ceremony was fun – there was great music and lots of laughter. Thom's mum was the spiritual celebrant and she used crystals to bless us both. We also had one of our best friends Dom, who is in the band Haelos, deliver some beautiful spoken word over a piece of music he had made for us. The ceremony finished with Primal Scream's Loaded. It was our signal that the party was really about to start.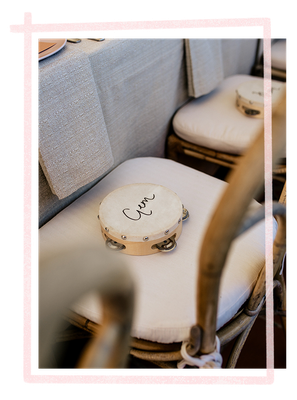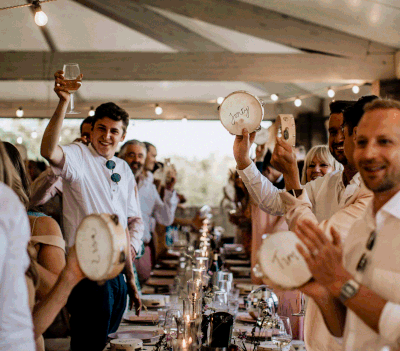 The Photographer
Originally, I was going to ask a friend to take the wedding pictures, but both our planner Liz and my parents suggested not. I hate having my photo taken, and I'd tried to save money, so splurging on a photographer didn't feel like a priority. 
But my parents really wanted us to have great memories of the day and insisted they pay for someone good to take some pictures. We went with Chris & Ruth, a married couple from Germany. I'd spotted them on Instagram, and was over the moon when it turned out they were available. We barely noticed they were there, but they produced some beautiful images.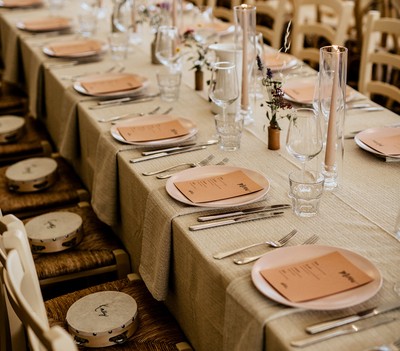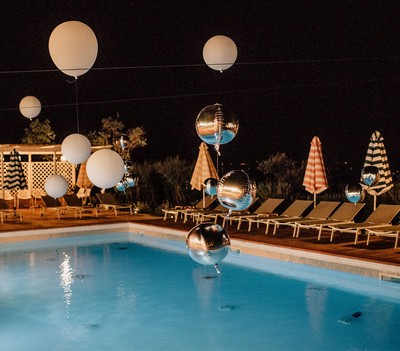 The Décor
The décor consisted of lots of Acne-style pink. We used billboard posters to inject some fun touches – these were placed around the venue and changed depending on the day. One of the best ideas we had was to give everyone a printed fan on arrival. They were cheap and cheerful, and bought from an online site. 
We opted for tambourines as name-place settings – they were later used by everyone during the night and at the pool party the next day. Guests took them home as keepsakes, too. We have ours on our wall at home and I love spotting them in our friends' houses.
The Food & Drink
Villa Lena catered for the whole celebration. We had a pizza party the night before the wedding, a four-course feast on the wedding day (including lemon pasta and a delicious bistecca Fiorentina – an Italian dish of T-bone steak), then for the pool party we had a BBQ with roast porcetta. We went through more than 1,000 bottles of the Villa Lena pink prosecco – it was going down like pop. We also had a self-service espresso martini station for those wanting to stay up until dawn.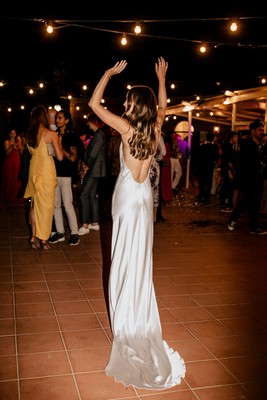 The DJ & Entertainment
A friend of ours sang some classic songs on the night, and another friend acted as DJ – until he decided to join in the party!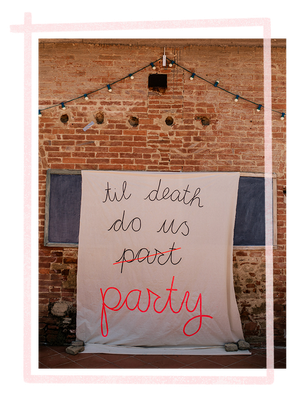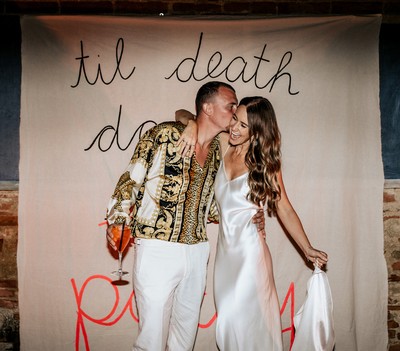 The Day Before & After 
Most of our friends and family came for four or five nights, so it felt as though there was something going on all the time. We basically took over the whole village.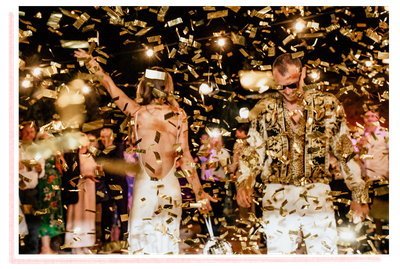 Advice For Other Couples
Really think about hiring a videographer. We wish we had captured the wedding on video – we only have a few friends' Instagram stories, which are great, but I would love to have had more footage. Also, don't sweat the small stuff. You don't have to do everything you're supposed to – you can save a fortune by letting certain things go. Try to make it personal – prioritise what's important to you and your partner, and bring that into the theme. Plus, if you can, release control. This was hard for me, as I love planning and all the tiny details, but it was so worth it.
INSPIRATION CREDITS: CHRIS & RUTH PHOTOGRAPHY
DISCLAIMER: We endeavour to always credit the correct original source of every image we use. If you think a credit may be incorrect, please contact us at info@sheerluxe.com.