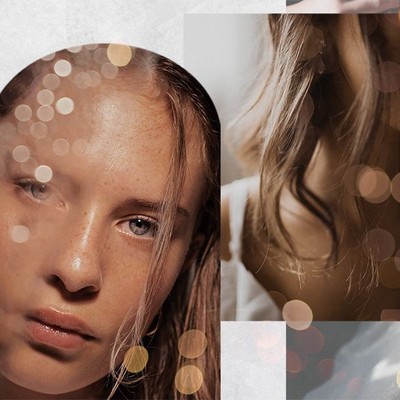 The Supplement To Take Ahead Of Your Wedding Day

Every bride wants to look and feel their best on their wedding day, but it isn't always easy knowing where to start when it comes to supplements, diet and nutrition. Enhancing your glow from the inside out, here's why industry favourite Lumity is the supplement worth taking ahead of your big day…

CREATED IN PARTNERSHIP WITH LUMITY
It's Backed By Science
If there was ever a time to follow a solid supplement routine, it's in the lead up to your wedding, and Lumity is a name to know in the world of gold-standard formulas. In the last few years, Lumity has garnered a loyal following (Kate Moss, Sienna Miller and Jennifer Lawrence are all fans) as well as beauty editors and those in the know. Renowned for its science-backed formulas, it's also one of the only supplement brands out there supported by independent, clinical trials. With science at its core, Lumity's formulas work at a cellular level to support your health and beauty on all fronts – think healthier skin and shinier hair, stronger nails, better energy, sleep, mental focus and clarity, as well as improved stamina, hormonal balance and immune strength. In short, it ticks every box on the pre-wedding checklist.
It Works Round The Clock
Going above and beyond other supplements, Lumity's hero Morning and Night formula provides just the right nutrients at exactly the right time for maximum effect. "The body has two very different modes for day and night," says Sara Palmer Hussey, Lumity's chief scientist. "Lumity delivers the right nutrients at the right time to enhance vitality and protection during the day while upgrading repair and regeneration at night."
It'll Keep Stress Levels In Check
According to a recent survey of 500 engaged couples, 96% say they're stressed about wedding planning. Whether it's budget, spreadsheets or family politics getting you down, Lumity has you covered by helping you get a restful night's sleep, which plays a key role in maintaining your mood. "Sleep is one of the first things to suffer when we're under stress," Sara tells SL. "When you're stressed, cortisol levels stay high and interfere with the onset and duration of sleep, meaning you're more likely to miss out on the vital regenerative phase of sleep in which the body repairs the wear and tear of the day and builds resilience." Lumity's night-time capsules harness the reparative qualities of sleep, meaning you'll sleep more deeply and wake up feeling refreshed. 
It's A Must-Have For Glowing Skin
Keeping cortisol under control also factors into the beauty equation, says Sara. "Cortisol can trigger oil production in your skin, which can lead to clogged pores and breakouts. Studies also suggest stress can exacerbate sensitivity, dryness and dullness." Smooth, radiant skin is up there on every bride-to-be's list, and Lumity's products make light work of a lit-from-within complexion. "When it comes to significantly improving the appearance of your skin, it pays to target the deepest layers, and that's exactly what the Lumity range does," Sara explains. "The three main threats to the youthfulness of the skin are glycation, inflammation and free radicals, all of which can lead to a loss of elasticity and firmness." Lumity's Morning and Night formulation contains ingredients specifically to counteract these processes – think potent antioxidants and amino acids to reduce inflammation; zinc, iodine and vitamin A to support skin radiance; and vitamin C to bolster collagen production. 
Subscribe to Lumity for three months prior to your wedding. After 12 weeks, 92% of women noticed improvements in their skin, hair and nails.

It'll Support Hair Health, Too
"Stress and a poor diet can both take their toll on hair growth, strength and thickness," Sara adds. "If you're looking to grow your hair prior to your big day, Lumity can also help here by providing support to mitigate these effects to ensure your hair remains healthy, thick and shiny. Our hero formula is full of selenium and zinc, which have been shown to support healthier hair, as well as key amino acids related to healthy hair growth and hair condition."
It'll Support Your Fitness Routine
All brides want to feel glow-y, toned and strong, and if you've recently levelled up your exercise routine, or plan to do so, Lumity can help support your gains for supercharged results. "Lumity's night capsules – which are best taken around an hour or so before bedtime – naturally stimulate the youthful release of the body's human growth hormone. Healthy levels of this hormone regenerate and rebalance the entire body, support muscle recovery and help build lean muscle." Lumity also contains vitamin C, magnesium and iodine, which can support energy and keep the tiredness and fatigue typically associated with a new fitness regime at bay. 
It Can Keep Your Metabolism In Check
Looking to clean up your diet? Lumity's hero Morning and Night supplements also contain a unique blend of ingredients which together support a healthy metabolism. "Iodine and selenium will nourish the thyroid to ensure it's working optimally, while science-backed amino acids and omega-3 fatty acids will help balance blood sugar," says Sara. 
It Gets To Work Where It's Needed
The ultimate pre-wedding wellness solution, take Lumity daily for three to four months and you'll reap the health and beauty benefits. After a 12-week, independent study, 92% of participants noticed a significant shift in the condition of their skin, hair and nails; 84% reported they had more energy and fewer instances of waking up in the night; 88% noticed fewer energy slumps throughout the day, with increased immunity and improved emotional balance also scoring highly among the findings. 
Shop The Supplements...
Discover the benefits for yourself at LumityLife.co.uk
DISCLAIMER: Features published by SheerLuxe are not intended to treat, diagnose, cure or prevent any disease. Always seek the advice of your GP or another qualified healthcare provider for any questions you have regarding a medical condition, and before undertaking any diet, exercise or other health-related programme.
DISCLAIMER: We endeavour to always credit the correct original source of every image we use. If you think a credit may be incorrect, please contact us at info@sheerluxe.com.

HERO IMAGE CREDITS:
FLEUR KAAN / UNSPLASH, JESSICA FAVARO/UNSPLASH, MELISSA MILIS PHOTOGRAPHY / STOCKSY