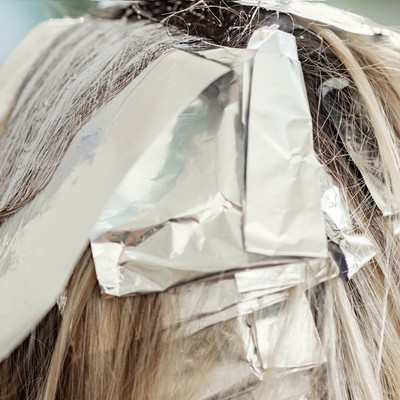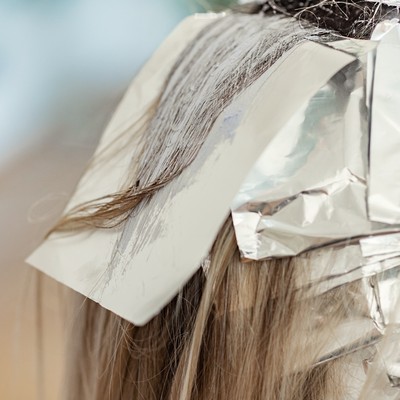 The Best Hair Colour Techniques For Mature Women

Grey balayage, white ombre, dark lowlights – hair-colouring options can be confusing, especially if you're looking to switch things up from dowdy grey to statement grey. We asked top colourist and celebrity stylist Fabian Lliguin to explain the most popular techniques, ready for your next appointment.

Image: iSTOCK/ROCKY89
Best For: Those Seeking Softness
The Technique: This is a great option for those who don't want blocky hair colour coverage. If you want to cover up your greys in a softer way, this is the technique to try as it does so naturally and in a feminine way. The technique, like traditional balayage, adds sweeping sections of highlights which are blended seamlessly into other darker or natural strands to break up blocks of colour. This helps to ensure the hair looks multi-dimensional and natural throughout. The technique uses specific tones of highlights to blend away greys, or to spotlight them – it all depends on the effects you're after, but everything can be tailored to your needs, so speak to your stylist. 
Best For: Those With Minimal Grey
The Technique: Highlights are old-school, but they still reign supreme for many. Stylists apply them in a weaving technique, placing colour directly onto the root. The hair is then neatly folded into foils and placed under heat, which encourages the foil to lift the hair to its desired, natural potential. Depending on the thickness of your hair, you can have chunky highlights or baby fine highlights, which are created by leaving sections of your natural hue in between each strand of new colour. It's a great technique for those who are starting to see their first greys peek through. Highlights allow you to blend everything seamlessly, but without ever going overboard.
Best For: Those Wanting A Subtle Tweak
The Technique: This colour-lightening technique always includes a natural base tone. Lowlights are used throughout the mid-lengths to add definition to the ends, achieving a 'shadow' effect while breaking up any blockiness. They are a great option if you're a natural brunette, for instance, and want to blend or minimise your greys with darker lowlights. They reduce the need for colour maintenance because they soften the regrowth of any grey hair or roots with the application of your own natural colour throughout. Ideal for anyone who wants just a subtle difference that catches the light. If you're a natural blonde looking to try lowlights, you should add these with tones of pearl to medium blonde, with slices of white-grey highlights blended through. This has become a hugely popular option as it's so manageable in terms of upkeep. A redhead? Look for a range of brown and blonde lowlights to disguise and blend out any greys. Clients often believe you have to go all out or nothing, but there are so many ways you can conceal, soften or blend grey in – especially with lowlights. Always speak to your hair specialist and they'll work with you for top results.
Best For: Those Embracing Grey Hair
The Technique: Last year there was a huge surge in people trying 'grombre' which, if you're wondering, means a combination of grey ombre, silver ombre and white ombre. This technique is great if you want to avoid regular root touch-ups, but also want to embrace your grey, white and silver strands. It works by melting darker roots into brighter ends. It's a lot more obvious than balayage as there is no definition of natural colour through the ends. Rather than picking pieces and leaving natural shade in between, you pick up every strand of hair and colour the mid-lengths to the ends. Always make sure your stylist has blended the colour consistently and thoroughly because, if not, it will look like a dip-dye job. It's also important to consider what you want to achieve contrastwise with grombre before taking the plunge. The softer the contrast, the better it will grow out, meaning less maintenance and salon appointments to achieve the look.
05
Permanent Colour/Semi-Permanent Colour
Best For: Those Seeking A Rich Shade
The Technique: Put simply, permanent colour is one that doesn't fade or leave the hair cuticle when you shampoo. It is usually for clients that have more than 70% grey hair or stubborn grey hairs that can't take a semi-permanent option. If clients have fine hair or only a few grey hairs, permanent colour can be harsh on the hair and scalp, and start to look unnatural over time. In those cases, semi-permanent colour is preferable. If colour longevity is your thing, it's worth considering either of these techniques – even more so if you're not yet ready to embrace your grey in its entirety. 
Choose The Right Products
It's all very well getting the right colour done at the salon, but upkeep at home is essential, too. Choose products that are designed to work with your hair type. As we mature, hair can become more fragile and frizzy, so stay clear of silicones and parabens as these can cause build-up, instead of removing it, weighing the hair down. Maintain your colour with a nourishing shampoo and conditioner to bolster hydration, as well as volume, shine and softness. 
Counteract Dryness 
As you age, you'll notice that the lack of pigment in your hair also affects its texture – it can become dry and wiry. Try adding a hydrating mask to your routine at least once or twice a week to deliver a burst of moisture. This is key if you're opting for colour in your hair. Likewise, try to treat your scalp – as a happy scalp equals happy hair.
Use A Silver Shampoo 
If your hair is grey – even if you've enhanced it with blonde shades – use a silver shampoo to maintain brightness and keep yellowness at bay. You want to extend the life of your colour and neutralise brassy tones. Likewise, use a clarifying shampoo if you're colouring your hair regularly. This will prevent any yellow tones occurring – especially if you're naturally grey – as it works to remove build-up and impurities which are caused by things like pollution.
Switch Up Your Colour At One Of These Top Salons…
Hari's Hair Salon – HarisSalon.com
Josh Wood Atelier – JoshWoodColour.com
George Northwood – GeorgeNorthwood.com
Four London – FourLondon.com
Paul Edmonds – PaulEdmonds.com 
John Frieda Salons – JohnFriedaSalons.com 
DISCLAIMER: We endeavour to always credit the correct original source of every image we use. If you think a credit may be incorrect, please contact us at info@sheerluxe.com.