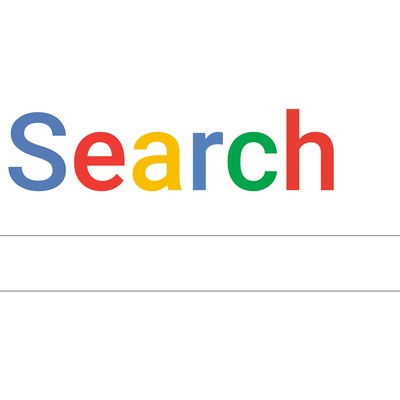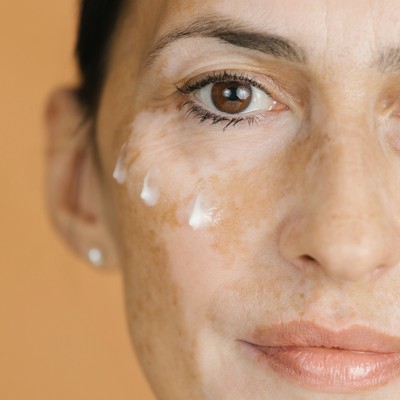 The Most Googled Beauty Questions

Ever wondered how to enhance your brows? Or in what order you should apply your serums and moisturisers? We've dug out the most Googled beauty questions for the mature woman and asked our favourite beauty pros to answer them. Here's what they told us…

Image: SHUTTERSTOCK/CREATIVE INSTINCT
All products on this page have been selected by our editorial team, however we may make commission on some products.
01
How Can You Enhance Short, Stubby & Greying Eyelashes?
Answer: "It's perfectly possibly to get a strong and thick lash, no matter your age," says make-up artist Jessica Kell. "My advice is to smudge a soft black or brown kohl pencil right into the bottom of your lash line, then blend it out slightly. This creates a shadow at the root of the lashes which makes them look longer when they're finished. Then, use an eyelash curler starting at the root and give them a good curl at the bottom, middle and just below the tip for a full dimensional curl. After that, apply a lengthening mascara, really working it at the root and applying pressure as you swipe it to the ends. Do one eye and then the other and go back in for a second and third coat, keeping the brush pushed up against the lashes. My favourite mascara for all ages is the Hourglass Cosmetics Caution Mascara." 
Follow @JessicaKMakeup for more beauty tips
02
For Anti-Ageing Results, Does Vitamin C Work Well – If So, How?
Answer: "Vitamin C in a stabilised condition travels deep into your cells to stimulate collagen production," says facialist and skincare expert Michaella Bolder. "It also repairs free radical damage (caused by pollution), brightens the skin and promotes healing through its antioxidant powers, which keep our cells healthy and strong. In short, it's the kind of ingredient that works hard to keep everything in check. It's why it's often referred to as an anti-ageing powerhouse, so it's well worth incorporating into your regime as you get older – especially in the form of a serum."
Follow @MichaellaBolder & book a consultation at MichaellaBolder.com
03
How Can You Fix Dry, Flaky Make-Up?
Answer: "Flaky make-up can become a real problem with dry, mature skin, especially if you like fuller coverage," advises Jessica. "There are a few tricks to fix it. You'll often find that make-up starts to appear cakey during the course of the day; this is because there's too much product build-up on the skin, so starting with a clean and really well prepped base is key. Make sure you properly hydrate the skin before make-up application with a serum and moisturiser – I love the Hydrobio range from Bioderma for dry skin types. Then, apply your make-up in light layers – especially your primer and foundation. Start with less than you think you need and add it sparingly only to the areas that need it most. Use a round buffing brush and apply your foundation onto the skin in circular motions. Also, try switching from a heavy-pressed powder to a lightweight finely-milled loose powder to set your concealer in place. The Laura Mercier Loose Setting Powder is a pro favourite."
04
What's The Best Way To Use Retinol?
Answer: "Retinoids are a group of vitamin A derived substances which are proven to reduce the visible signs of ageing," advises Dr Ejikeme, aesthetic physician and medical director at Adonia Medical Clinic. "To get the most from any formulation you choose, use it at night after cleansing. When you begin using your retinol, start by using it three times a week, then slowly increase your usage as your skin begins to tolerate it. It's essential to use a good moisturiser after your retinol to prevent dryness and irritation – it doesn't need to be an expensive one, just a formula that's kind to your skin and respects its natural barrier. On top of this, it's essential to follow up with an SPF 30 the next day, as retinol causes increased sensitivity to sunlight." 
For consultations & advice, visit AdoniaMedicalClinic.co.uk
05
Do Beauty Products Really Expire? And If So, When?
Answer: "Different beauty products expire at different times depending on whether they are creams, powders or liquids," says Jessica. "So, it's a good idea to keep an eye on how long you've had certain items in the bottom of your make-up bag or the back of a drawer. To keep everything hygienic and your make-up looking fresh, it's worth going through everything roughly every six months. Throw out anything you haven't touched in a year or that might have a strange scent to it. The rough timeline for creams and liquids is a year, and two years for powders. But always go with your gut instinct."
06
When It Comes To Anti-Ageing, Is There A Correct Order To Apply Skincare
Answer: "In the morning, you should always begin with a cleanse, followed by a toner, then apply your serum, followed closely by your moisturiser and finally an SPF," advises Michaella. "In the evening, start by cleansing and toning again but, after that, exfoliate (at least twice a week), then apply your serum and a retinol before finishing off with a night-time moisturiser or facial oil. This typically is the routine I recommend to all my clients for visible results but, of course, it varies from person to person. It's also the correct order in which to apply all your different skincare textures, so you never get any pilling – maximum absorption means maximum results."
07
How Can You Fill In Your Brows For Best Results If They've Become Sparse & Wiry?
Answer: "To achieve a natural but full brow, you need to brush brows up into the shape you want," explains Jessica. "Doing this first will also help you know where the gaps are, so you can fill in the shape easily. Once they're brushed up, take a natural powder, or a fine eyebrow pen and mimic the look of more hairs by drawing soft lines in the direction of your natural growth. My go-to is the Suqqu Eyebrow Pen  – it delivers the perfect amount of product with the most realistic shade."
08
As For Colour, What Tone Should Your Brows Be As You Age?
Answer: "It all depends on your desired look," answers brow specialist Vanita Parti MBE and founder of Blink Brow Bar. "For a more natural and subtle brow, try to find an exact shade match to your natural hair colour. On the other hand, for those looking for a slightly heavier brow, or if you have dyed their hair, you may want to opt for a shade lighter or darker than your natural tone. However, more than shade, products vary in texture, and this is what needs to be considered for different hues. For example, gels are best for offering a subtle amount of colour to brows as they only coat the brow hairs, while pencils and pomades are great for a more defined look to fill in any gaps and add colour and shape.
Visit Blink Brow Bar & book appointments at BBB-London.com
09
What Will Help Tighten Your Skin & Prevent Sagging?
Answer: "When it comes to tightening the skin, the best results can be seen with regular treatments. However, there are some effective skincare ingredients that will prevent sagging," says Dr Ejikeme. "These include retinoic acid, retinaldehyde, hyaluronic acid and glycerine. In my practice, microneedling can also be used to improve mild skin laxity, as the high intensity used is very effective at treating a deep layer of the skin, pulling it taut and, in turn, creating a smooth, even effect."
Try microneedling at Adonia Medical Clinic; Skn Clinics; The Pulse Light Clinic
10
What Are Some Of The Best Make-Up Brushes?
Answer: "Make-up brushes do a lot of the work for you, so it's worth investing in the right ones," advises Jessica. "You'll find My Kit Co. brushes in almost every professional make-up artist's kit. I couldn't live without My Flawless Face Brush. Kit Stars is another great budget-friendly brand that offers brushes with both natural and synthetic hairs depending on your preference. My favourites are the fluffy eyeshadow brushes and the synthetic Shaping Veil Brush. If you're looking to splurge on a brush that will last a lifetime, try the Suqqu brush range. They deliver the perfect amount of product and can totally transform your final look. The Smudging Eye Brush is always in my kit and I also love the Black Blush Brush."
11
Can You Ever Get Rid Of Dark Circles?
Answer: "There are several treatment options for dark circles but, in all honesty, it can be challenging and often one treatment isn't enough," warns Dr Anjali Mahto, consultant dermatologist and author of The Skincare Bible. "On top of this, different treatment types are usually needed in one individual to produce significant results. For most people, the easiest way to reduce their appearance is with topical creams or agents. While they won't get rid of them entirely, they are effective in reducing the amount of pigment or melanin in the skin, as well as improving the appearance of darkness. Look to brightening agents with the following ingredients: vitamin C, arbutin, kojic acid, niacinamide, mulberry extract and soy." 
For appointments with Dr Anjali, visit Skin55.co.uk
DISCLAIMER: We endeavour to always credit the correct original source of every image we use. If you think a credit may be incorrect, please contact us at info@sheerluxe.com.