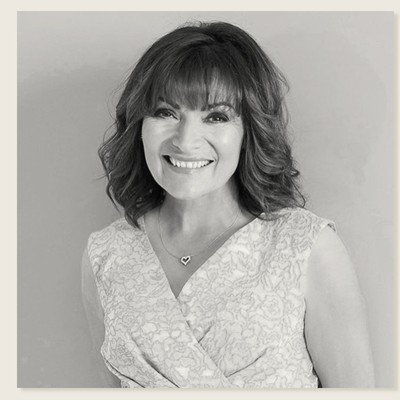 Chapters In My Life: Lorraine Kelly

With a career in daytime television spanning five different decades, Lorraine Kelly is one of the most familiar faces on screens up and down the country. Her stints on TV-am, GMTV and – of course – 'Lorraine' have now led her to join forces with her daughter Rosie to host the popular podcast 'What If?' – a show which explores the paths not taken by celebrity guests like Cat Deeley and Gabby Logan. Here, Lorraine takes us through the key moments in her life…

Chapter One: My Happy Childhood In Glasgow
"My mother and father were very young when they had me – they were only 18. We lived in the Gorbals in Scotland for the first few years of my life, in what was essentially one room with one outside toilet. While it was a deprived area, I never felt like my life was lacking and I had a lovely childhood. We didn't have much money, but my parents were young (compared to some of my schoolfriends) so our house was filled with lots of books, and music by Dusty Springfield and the Beatles. My mother was also really into fashion – I remember her rocking her miniskirts. 
 
"After that, we moved to another part of the east end of Glasgow. This time, we had an inside toilet, which was a step up. Both my parents worked – my mother as a Saturday girl in a shop and my father fixed televisions for a living. Neither of them pushed either me or my younger brother Graham (who is six years younger than me) to do anything, but they always insisted we broaden our minds – and thus, our horizons." 
Chapter Two: Skipping University For The Local Paper
"My little brother – I say that, though he's 56 now! – did go to university. I was supposed to go as well to study English and Russian, which I'd started to learn at secondary school in East Kilbride. But I got a job as a reporter on the local paper, the East Kilbride News, when I was about 17. While my parents told me many years later they were disappointed I wasn't going onto higher education, they knew I had to follow my dream of being a journalist. To this day, I still dabble with a bit of writing here and there – I really enjoy it, but I think you have to dedicate so much of your life to perfecting your craft if you want to be a brilliant writer. Thankfully, Graham went to university, so my parents got that proud graduation photo they wanted! He's lived in Singapore for the last 35 years.
 
"The staff on the newspaper were very tight knit – and no story was off limits. From there, I got a job at BBC Scotland, but I was told I'd never make it in TV because of my accent. It's true, when I was growing up there weren't many people on television who sounded like me, but being told that gave me the oomph to look for something else – and pretty much that day, I found out TV-am was looking for a Scottish correspondent, which meant I only ended up staying with the BBC for a year."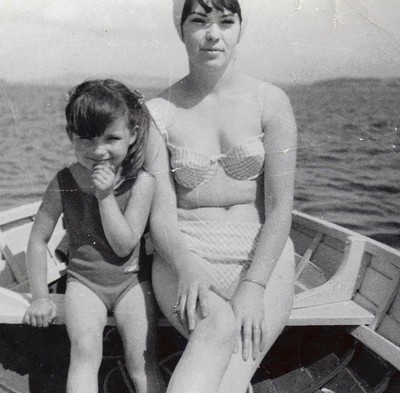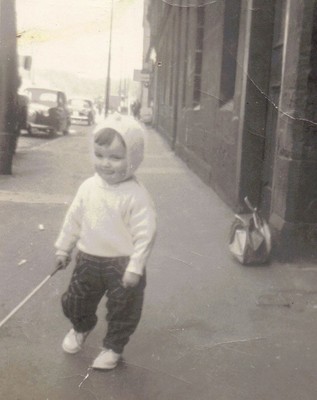 If I was to tell my 20-year-old self anything, it would be don't let the idea of class hold you back.

Chapter Three: Breaking Into The Big Time
"By 1984 I was the Scottish correspondent for TV-am and I've mostly stayed in breakfast television ever since. The joy of that job was I was able to do anything and everything. While I was there, I covered major world events like the Lockerbie air disaster, but I also covered sport and football (at a time when no women presented sports coverage or news). Around the time of Lockerbie, the man in charge, Bill Lipford, saw me and told someone to bring me in to do the 6am-7am news slot. If you can believe it, the slot between 7am-9am was called Good Morning Britain – it's funny how things have a way of coming round again.
 
"It really felt like I was entering the big time – I didn't know my arse from my elbow, so it was all about watching and learning on the job. One of the big stories that broke on my first day was The Marchioness disaster, which was a collision between two vessels on the River Thames in London in the early hours of 20th August 1989. It was a complete baptism of fire, where all the approved scripts were thrown out and we had to wing it. My experience as a correspondent was pretty invaluable in making me ready for anything."
Chapter Four: Becoming A Working Mother
"Eventually, TV-am lost the franchise which is what led to the programme being rebranded as GMTV. It was there where I first worked with Eammon Holmes. Then, I got pregnant with my daughter Rosie in 1994 and, after I had her, I was told not to come back. It was shocking and certainly wouldn't happen today. It was such a difficult time as my husband Steve and I had just moved south. We had a massive mortgage, and he was a freelance cameraman. We'd met when he was a cameraman on one of my early jobs. We'd gone to Glencoe to do a story on the local mountain rescue service and were staying at The King's House Hotel when we first got together. We'd been friends for a year, but I knew as soon as I saw him, he was the one.
 
"In London, our life was quite different. We weren't together 24/7 anymore – in fact, I was probably away five days a week and working on the weekends, too – but I knew if we could survive the separation after being so in each other's pockets for so long, we'd go the distance. I couldn't do what I do without his support. It was the same when I was told not to come back to GMTV. Steve supported me in toting my VHS reel round every TV station in London. I literally offered to do anything they wanted. In the end, irony of ironies, it turned out Cow & Gate was sponsoring a mother-and-baby slot on GMTV but would only do it if I was presenting. They asked for me specifically because I was a pretty special case back then – there weren't many female presenters who returned to the sofa after having a baby. As a result, GMTV asked me to go back to present the same parenting slot twice a week."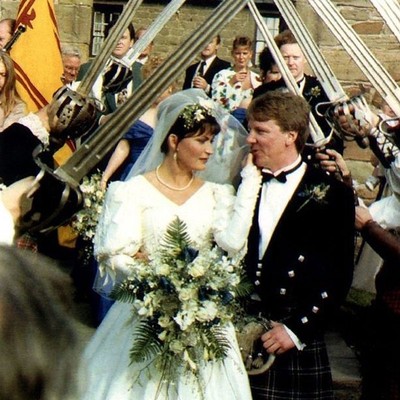 Chapter Five: Getting Offered My Own Show
"Ultimately, it was the success of the mother-and-baby segment which led to GMTV offering me my own show. They asked me to present the 8:30am-9:30am slot under my own steam. It was great – no more getting up at 4am, for a start. By the end of 1994 I was presenting my own show, and I have been ever since. It's been an incredible journey – one that I don't take for granted, ever. You're only ever offered a one or two-year contract at a time, and it's always made very clear that no one is indispensable. You have to do your homework and make sure you're doing the best job you can.
 
"I hope that, in some way, I and the female producers I've work with over the years have helped lower the ladder to other women now wanting to work in television. Back in the day, no one thought there were any women behind the scenes, but there were – they maybe just didn't flex their muscle as much as they should have. Particularly in daytime telly – women have definitely been pioneers in this part of the industry. There's been so much change, too, thankfully. I remember when we weren't even allowed to say the word 'cancer' out loud on morning television. We had to say 'the big C' in hushed tones. Now, men undergo testicular cancer checks live on air. I say, why not? Especially if it makes a difference."
Chapter Six: Managing Covid-19 Live On Air
"I've rarely missed a day of work – and the pandemic was no exception. We were some of the people who never had the chance to work from home, though there was a camera crew in my living room at one point. The main thing that did change was we moved Lorraine into the Good Morning Britain studio for a while. We needed to keep everyone safe and only had a skeleton crew, plus it was the most secure environment for everybody. It meant we could rigorously test people, get everyone wearing masks and allow for social distancing. Overall, we've been very lucky to be able to keep going. The feedback from viewers was so positive and reassuring, too – people were very happy to turn their televisions on and see the same faces as normal. It also gave me a lot of structure and focus at a chaotic time – which, in hindsight, was a huge privilege. Gradually, things have got better and guests are starting to come back into the studio, which is great."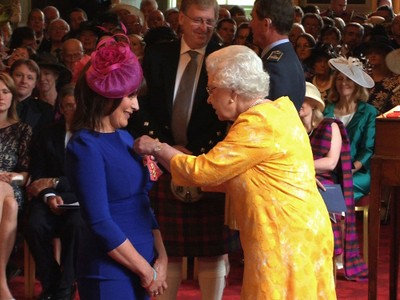 Getting my CBE in The Queen's Birthday Honours in 2020 was such a highlight for me.

Chapter Seven: Harnessing The Power Of Reinvention
"The pandemic certainly forced us to adapt our methods again, but it's so important to recognise the power of reinvention in morning television – the show we present today is so different to the one we did originally. During lockdown, I was interviewing Pierce Brosnan in Hawaii over Zoom while my husband was making tea in the background. People have strangely seemed much more relaxed to be interviewed this way than coming into the studio.
 
"But it's also in the nature of the stories we cover on television now. Back in 1959, when I was born, it was still illegal to be gay. Now we cover all sorts of topics – be it transgender issues or something just as complex and relevant. Every day is a learning curve for us as presenters and you have to know your stuff to do these subjects justice. There have been plenty of evenings when I've wanted to go out but have stayed in just to research what's coming up the next day."
Chapter Eight: Hosting The 'What If?' Podcast
"I'd been thinking about possibly doing more radio for a while, just because I love it, and it's what led me to start the podcast with Rosie. The joy is you get to talk to guests for an hour, so you can really get under the skin on different stories or conversations. Rosie had been living in Singapore for about three and a half years but came back in 2019. We'd been on Gogglebox together and started talking about the concept of 'What If?' – which was Rosie's idea – and brainstorming the different guests we could get. We've had so many good ones so far – Marian Keyes, Gok Wan, Eddie Izzard. It's really interesting to hear what might have happened had people like this gone down a different path, and what has happened in their lives as a result of various decisions they've made. Dream guests? Rosie wants Vinny Jones; and I think Harry Hill would be hilarious.
 
"It's been brilliant spending so much time with Rosie – she's a much better presenter than I am. She comes up with some very left-wing questions, which is great because you get some good anecdotes out of people. Case in point: she asked Tim Peake what it would have been like if he got up to the International Space Station and hated it. He said it was a good question, because one of the Russian astronauts really didn't like it at all. You'd never get that kind of soundbite without that original question. It's so lovely to be able to watch her blossom."
Chapter Nine: Looking Back At My Career Highlights & Lessons Learnt
"I'm a bit space obsessed, so my interview with Buzz Aldrin – the second man on the moon – really stands out. For my 60th birthday my wonderful crew sent me to do a zero-gravity flight in San Francisco. It was the nearest thing you get to being in space – I was like a toddler I was so excited. I also went to NASA for astronaut training. I got a blue jumpsuit with my name on it and everything. Talking to Oprah Winfrey was such a joy, too. And any band from the 80s – Spandau Ballet, The Cure, Human League, The Proclaimers – I've loved all my interviews with them.
 
"As for things I've learned over the years, it's best to mute the trolls and the bullies on social media. They're vile and not worth your energy. I find it quite funny muting them on Instagram or Twitter rather than blocking them. That way they think they're still getting to you when actually they're just shouting into a void. You can only feel sorry for them at the end of day. Also – listen. It's one of the best pieces of career advice I've ever been given. I'm a bit of a chatterbox and tend only to go into interviews with bullet points rather than a list of questions. So, listening is the most important skill I fall back on. You never know what direction an interview is going to take. I'm not a fan of the gladiatorial approach to interviews – sometimes people you need to hold to account can damn themselves if you give them enough time and space to do so. Piers Morgan once called me an iron fist in a velvet glove. I took that as the highest compliment.
 
"If I was to tell my 20-year-old self anything, it would be don't let the idea of class hold you back. We talk a lot about racism and homophobia at the moment, but this country has a big issue with class as well. I'd tell her to always remember you're as good as anyone else.
 
"And finally, getting my CBE in The Queen's Birthday Honours in 2020 was such a highlight for me."
 
Visit ITV.com/Lorraine and follow @LorraineKellySmith on Instagram. You can listen to 'What If?' with Lorraine & Rosie Smith here.
DISCLAIMER: We endeavour to always credit the correct original source of every image we use. If you think a credit may be incorrect, please contact us at info@sheerluxe.com.