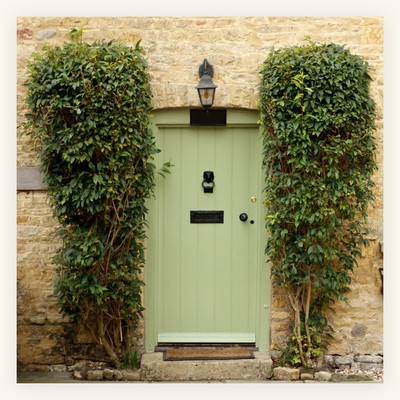 Downsizing: Everything You Should Know

Whether your children have flown the nest or you need to release some extra cash, the idea of a more manageable home can sound pretty appealing. But choosing to leave a larger, perhaps city-based, property in favour of something smaller or easier to take care of can be a daunting and emotional experience. To find out more about why you might want to downsize, as well as the financial implications, we asked a range of financial and property experts to answer some important questions.

Photography: ISTOCK/HDKAM
First, what are some of the main reasons someone might want to downsize? 
"There are various reasons why you would look to downsize but this can be driven by financial aspects within your life or this could be as simple as wanting a smaller home now that grown-up children have moved out," says a spokesperson for Kent and London-based estate agency Anthony Martin. "There are a few major advantages to downsizing. The main advantage would be financial, especially if it means paying off a mortgage, or releasing some money to pay off any financial burdens. Downsizing also enables your utilities to be lower and, quite often, the overall upkeep of your property tends to be less." 
According to the UK's HomeOwner Alliance there are four main reasons to downsize…
Release equity: "A common complaint after you retire is that you become asset rich but cash poor. By selling your house and buying a smaller, less expensive property you can free up equity locked in your home and use the proceeds to fund retirement, help children or grandchildren to buy their own home, or pay off the shortfall on a mortgage. Research by the pension firm Prudential has revealed that the average downsizer could achieve savings of around £112,000 by selling their home and receive an annual income of almost £14,000 if the money released from the sale was used to buy an annuity (coupled with a state pension)."
Reduce monthly outgoings: "With low interest rates badly affecting returns on savings, you may decide to downsize simply to reduce the cost of bills. Current estimates suggest that you could make annual savings of over £500 on energy bills alone by relocating from a four-bedroom to two-bedroom house, while relative savings on tax, insurance, maintenance and even mortgage payments could also be substantial (according to circumstances)."
Reduce your maintenance burden: "Smaller homes obviously require less in the way of general maintenance. So while you might be fine with the current level of cleaning and general maintenance, it's wise to look to the future and consider how you would cope in future years."
Move to a better location: "If you're living in rural isolation and depend heavily on driving to get to local amenities, you might want to consider moving somewhere with good transport links and a vibrant high street, and in close proximity to local art centres, leisure facilities and a doctor's surgery. By having everything you need on your doorstep, you'll ensure you can reduce the risk of isolation if getting around becomes more difficult."
What are some of the major costs to budget for?
The total costs of selling a property can be extensive and should be considered carefully. The most major of these is stamp duty, but there are also estate agent fees..., conveyancing fees, getting rid of things you no longer need and other moving costs. "High street estate agent fees vary, according to the agreed contract, with an average commission of around 1.5-2%. In contrast, online agents charge a flat fee of on average £700, regardless of the value of the property," advises the HomeOwners' Alliance. "The cost of conveyancing, together with any homebuyer surveys which need to be carried out, will vary between £2,000 and £2,600. Moving costs will fluctuate according to how much is being moved and whether you invest in someone to pack for you. A safe estimate would probably be around £1,000." 
Is there such a thing as the 'right time' to downsize?
"From an estate agent's point of view, a good time to move is at the start of the year, as you tend to get a whole new batch of buyers flooding the market," says the Anthony Martin spokesperson. "This could be down to a New Year's resolution or a plan that someone has had in place for a number of years. Selling up during the school holidays has proven to be more difficult – especially if you find yourself in a school-orientated area."
Otherwise, the HomeOwner's Alliance warns there's no such thing as the 'perfect time'. "There is no right time, but there may be another life event that triggers you thinking about downsizing, such as retirement, the final payment on your mortgage or moving nearer to grown-children and grandchildren. It makes sense to consider downsizing before you get too old, as the accumulated stress, hassle and sheer timescale of negotiating and completing a house move should be easier to deal with at this stage, when you are still relatively fit and healthy, as opposed to later in life when illness or mobility issues potentially start to take their toll. The psychological or emotional upheaval of moving from a family home, full of poignant memories, or of saying goodbye to friends and family is another significant obstacle to factor in, but the sooner you move, the sooner you are likely to make new friends and feel settled."
There are a few major advantages to downsizing. The main advantage would be financial, especially if it means paying off a mortgage, or releasing some money to pay off any financial burdens.

Are there any real mistakes or traps that people tend to make or fall into?
Once you have made the decision to move, there are a number of mistakes people can make, especially when it comes to selling their property. "First, never get just one valuation or too many," advise the Anthony Martin team. "The rule of thumb is three valuations, and we recommend sellers check the marketing price of the properties and the achieved price. Your choice of estate agent is also paramount. Do your homework. Who has sold a lot of properties in your area? Have any of your neighbours recently sold their property and, if so, who with? What kind of experience did they have? How many viewings did they have, and did they get feedback from these? Gathering as much insightful information as possible is key." 
You may choose to downsize when your children leave home, but is that wise?
Sometimes, it can feel like moving was a mistake if your children choose to come back. The Anthony Martin team explains: "With this in mind, try and find a property that not only caters for your needs, but takes into consideration that you may need a little extra space, for children that may possibly come back, or just for passing visitors. Having extra space is always a benefit to any home, so it's recommended you maximise your budget with a spacious property – whether for children and partners who want to stay, or for your own personal needs." 
What is equity release and how does it relate to downsizing?
Equity release, sometimes known as a lifetime mortgage, is a financial product for people over the age of 55 who want to release money from their property while also being able to remain living there. It's a long-term product that doesn't require any monthly repayments but is repaid when the borrower moves into a long-term care facility or passes away, explains Jerry Matthew, equity release specialist at KIS Finance. 
"Equity release is often used as an alternative to downsizing, but it can also be used to facilitate the move to a smaller property. If you own a larger property with a mortgage that's over 50% of the value of the property, you won't be able to release equity through a lifetime mortgage. However, you could buy a smaller property using the equity from the sale of the larger property, making up any shortfall in the purchase price by taking out a lifetime mortgage on the new property. For example, if you're selling a property for £700,000 with a £400,000 mortgage, you could downsize to a property worth £500,000 using the £300,000 equity from the sale of the larger property and raising the remaining £200,000 of the purchase price using equity release instead of a mortgage." 
Is it always guaranteed you'll make a profit? 
It's never guaranteed you'll make a profit when it comes to selling your home, particularly as the property market goes down as well as up. It will also depend on the alterations, if you made any, to your home.
"Although property tends to be a safer investment when compared to a lot of other options, that doesn't mean that profit is always guaranteed," adds Jerry. "House prices can always drop due to unforeseen circumstances, as we saw in the early stages of the pandemic last year. With equity release, some people worry about what could happen if their property is worth less than the amount they owe when the property comes to be sold.
However, the majority of reputable equity release providers will be members of the Equity Release Council and their rules require all lifetime mortgages to come with a 'no negative equity guarantee'. This means that you'll never owe more than what your property is worth at the time of sale – any debt above the value of your property will be written off. So, when you're looking at equity release products, it's very important to make sure that the provider is a member of the Equity Release Council in order to get maximum protection."
Are there any investments or renovations you should/could make to your existing home to increase the value?
Redecorating is the most popular home improvement, and giving your home a lick of paint and doing some general maintenance can be done at a very low cost, says Mark Hayward from Propertymark. "Fresh paint in modern colours can go a long way to giving your home a new lease of life, and it's also best to fix all superficial defects. While unlikely to be the clinching factor in a house sale, small problems and defects can create an impression of a house being run down or not well cared for."
Things to look out for include peeling paint, dirty walls, dripping taps, limescale, bad laminate flooring, broken lights and damp. "Make sure the outside of the house is welcoming, too, as the front door of your home can say a lot about the rest of the house to viewers seeing it for the first time. If you cannot afford to replace the door, make sure it looks new by giving it a power wash or a fresh coat of paint." Kitchens are often the focus for many buyers, so it may be the first thing they look to replace if they can't imagine living in yours. "For a relatively small budget, painting units or replacing cupboard handles or doors are a cheaper way of refreshing kitchens," adds Mark. "Good lighting and clutter-free, clean surfaces will make a big difference to the feel of the house. An attractive, tidy, well-designed garden can add a great deal of value to a property. It is essential to trim borders, clear pathways and cut back any overgrown trees or bushes."
There are a number of properties out there that could be ideal for later on in life, from bungalows to apartments which come with a range of shared, assisted living facilities.

Where should people look to invest the equity realised from a successful house sale?
With equity release, the money raised can be used for any legal purpose, whether that's home renovations to improve your standard of living, an income to supplement your pension (equity release can be taken out in stages), care costs, to clear other debts or as a gift to your family. "A lot of couples like to use it for holidays and other once-in-a-lifetime experiences," says Jerry. "However, if you're looking to reinvest the money, then you could look into purchasing an investment property to create additional income. If there's enough, you could purchase another property outright to rent out, or alternatively you could use it as a deposit on the new property and finance the rest with a buy-to-let mortgage." 
What are the different kinds of properties out there? 
There are a number of properties out there that could be ideal for later on in life, from bungalows to apartments that come with a range of shared, assisted living facilities. "It is common for those later in life to have problems with mobility which is why a bungalow is often preferred," explains the Anthony Martin spokesperson. "That way, all of the accommodation is on the same floor and more accessible for daily needs. If you feel that you would like to be among other people, a retirement property is ideal." If you're keen to get browsing online amid the current circumstances, Rightmove has a specific filter to help you look for retirement properties, while many properties for sale will specify that they will only let people of retirement age purchase the property.
Why and how might someone want to move into a retirement community? 
Later in life, you may decide to move into a retirement community or assisted living. This isn't for everyone but the best way to see if this suits you is to make contact with the various retirement properties, advise the experts. "There are a number of activities that appeal to residents of these properties such as bingo, book clubs and days out to the beach," adds the Anthony Martin spokesperson. "You can visit your local council to see if they have any information on local retirement properties, ask your local estate agent or sometimes retirement developments can sell the properties in house, so visiting them directly can help. You will need to check if you qualify as a number of these retirement properties have certain criteria that you will need to meet, such as age and sometimes health." 
Is it wrong to assume buying something smaller will be cheaper?
It's not always the case that the property you choose to move to will be cheaper to buy than your last property – even if it's smaller in terms of square footage. "If you are looking to move to be closer to family, then you may be restricted by where you can move to and may end up competing with first-time buyers, landlords, new families and the like who are also looking for smaller properties with gardens, amenities within walking distance and good transport links," explains the HomeOwners' Alliance. "With low stocks of suitable housing helping to push property values upwards, it may be difficult for downsizers to find a suitable home at a price that will make moving worthwhile. Dedicated retirement apartments are available but are often expensive to buy, while compulsory annual service charges and, in some cases, additional utility fees can eat into savings very quickly."
For this reason, downsizing shouldn't necessarily be seen as a move down the property ladder, add the Anthony Martin team. "Sometimes moving into a home that isn't as big or valuable can be seen as moving down the property ladder, but it doesn't always have to be that way. You can still be downsizing, but moving to a better area that better suits your needs, such as being closer to family and friends." 
If you decide you want to stay in the city, what should your priorities be?
"If you decide that you would like to stay in the city, one of your main considerations should be the location of your purchase," insists the team at Anthony Martin. "This could be due to transport links in case you don't have a car, accessibilities to shops or even a local park for any pets that may need walking. It really is dependent and personal to each buyer." 
It's important you don't underestimate the job of decluttering. Start this sooner rather than later. Sell things online, use local charity shops and offer items to family and friends.

How might you look to offload anything you don't wish to take with you?
"Depending on what items you wish to dispose of, there are various furniture shops that will purchase some of these items and there are a number of charities that can help. Not only that, but you'll also often find friends, family and neighbours are more than happy to take things off your hands. If you're looking to make a little extra money from furniture you do not wish to take, there are many marketplace websites where you can sell unwanted items," say the Anthony Martin team.
The HomeOwners' Alliance adds: "It's important you don't underestimate the job of decluttering. Start this sooner rather than later. Sell things online, use local charity shops and offer items to family and friends. The council may be able to collect items for free. Alternatively, our household rubbish removal partners at AnyJunk send two crew members to clear junk or bulky waste from anywhere on your property. They can arrange same-day collection in most cities and on average 95% is diverted from landfill."
Are there any tips for making your new place feel homely?
Once you've moved, making your new house feel like the family home is important to ensure you settle in and are able to kick-start a new chapter. "Often, the people you are living with are enough to make your new property feel homely," says the Anthony Martin spokesperson. "Surrounding yourself with positive aspects from your previous property can also be important. Think about putting photos of loved ones up on the wall or making a feature of that beautiful rug that you had in your living room, which can now be used in your new property to bring back some of that familiar warmth."
If your family are upset about the move, how should you explain your reasons?
Sometimes moving home can prompt some family members to feel upset, especially if they don't understand or accept your reasons. "Every situation will be different, so it's important to follow a general rule of thumb and explain these reasons fully and with consideration," advise the Anthony Martin team. "That way, things will generally go down well, and it's crucial to always finish on a positive note, too." That might include offering to show friends and family the new place (when it's safe to do so) or making a gesture out of taking something with you that they gave you as a gift or holds special meaning.
Finally, are there any situations or circumstances in which one shouldn't downsize?
If you have to factor in any home alterations – either before or after a house move – it could mean there's not much leftover cash as you anticipated. "If house prices are likely to substantially increase in the near future, it's probably better to delay downsizing as a 10% increase in property prices on a larger house will be worth more in cash terms than the same percentage increase on a smaller property," says Jerry. "Also, if there aren't any properties that you like within your area, or a short supply of the type of property you're looking for, you may not want to move away from your family, friends, work and social life. This is something important to consider, and generally why equity release is a good alternative to downsizing if you need additional funds but don't want to move." 
 
For more information on downsizing, equity release, property renovations and more, visit AnthonyMartin.co.uk, KISBridingLoans.co.uk, HOA.org.uk and PropertyMark.co.uk.
DISCLAIMER: We endeavour to always credit the correct original source of every image we use. If you think a credit may be incorrect, please contact us at info@sheerluxe.com.