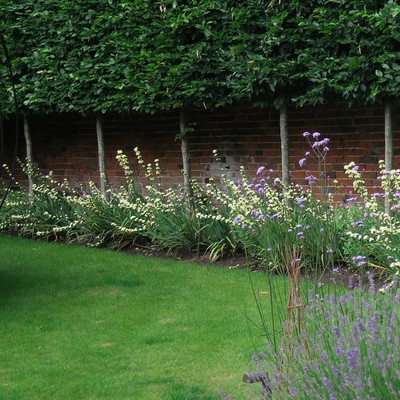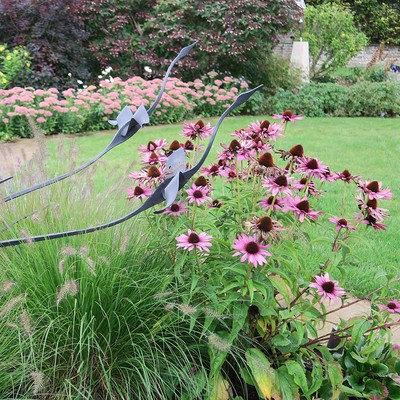 In Conversation With… Garden Designer Cherry Mills

Cherry Mills has been transforming family gardens for over 20 years. We sat down with the Surrey-based designer to talk style, inspiration and processes – plus, she shares three of her favourite projects.

Photography: CHERRY MILLS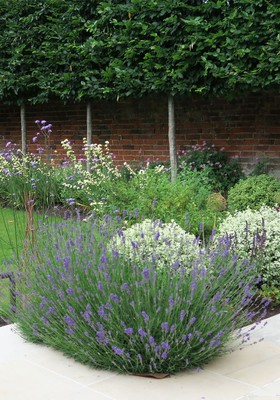 Style & Ethos
The projects I work on are either contemporary or traditional, so I can adapt my style to suit the garden, the house and the client's preferences. However, the style of the garden can change due to the materials chosen – for example, we might add a terrace and a wall, but the materials chosen to create these will decide whether it's contemporary or more traditional. I appeal to the client who wants something that isn't going to date. I won't put in something that's wacky or might go out of fashion, as I believe it's important to have a long-term design you'll be happy with for years. I start by looking at what state the garden is in, what location it's in and whether the space is right to achieve the client's vision. It must always be practical as well as looking good. I mainly work by myself to design the garden, then with a range of specialists like surveyors, irrigation specialists and lighting experts.
Design & Inspiration
Looking at other gardens and other designers' work is a great source of inspiration. It's always inspiring to look round historic gardens, too. North African, Indian and Italian gardens over the centuries have intricate and beautiful designs, and most of those are still relevant today. I also have a lot of books on garden design, which are always helpful, and I like to search the web for ideas if I'm stuck on a project. I go to the Chelsea Flower Show every year and keep lots of pictures of interesting ideas. Clients often send me ideas from Pinterest which can also really help the design process.
I have different FAVOURITES depending on the time of the year, but I love SALVIAS and HYDRANGEAS.

Colours & Materials
For clients who want a traditional garden to suit the style of their property, I often work with riven stone paving, which has an old-world feel to it. For something more contemporary, porcelain paving works better. I like to put in walls that are either brick-faced or stone-faced, as well as composite decking which is very durable. In terms of colours, I like to ask the client what they prefer, as they often have a preference for plants and flowers. It's always important to keep maintenance in mind. Three things are very time consuming in the upkeep – mowing the lawn every week, weeding and watering, which is essential to keep new plants alive. To combat this, I always recommend hiring someone to mow the lawn, putting down mulch to prevent weeds from cropping up and installing an irrigation system.
Plants
When I start a masterplan with clients, we plan the basic layout, which includes where the plants and lawns will go. However, installing them is usually the last part of the process. I have to consider the type of soil, whether the area is shady or sunny, and how the client is going to use the space, and what their colour preferences are. I then plan from the biggest and tallest items to the smallest, including trees, hedges, shrubs and perennials. It's good to have a mix of evergreen, deciduous and perennial shrubs that give you a boost of colour throughout the year, like irises and geraniums. I have different favourites depending on the time of the year, but I love salvias and hydrangeas.
Project One: Restored Victorian Garden
This client bought a Victorian house which had an established garden, but nothing was in the right place. The drive went right to the front of the house and, as he decided to completely modernise the house with an extension on the ground floor, we had to move the driveway. Because he wanted to put in a four-car garage, we had to remodel the whole layout. At the front of the house, we didn't want to add anything too contemporary that was going to clash with it. There was no front garden before – just a white canopy and some railings over gravel. I wanted to create a new front garden next to the house with lots of greenery – I think it's important to get cars away from the front door, as they don't look particularly good, and they take up a lot of space. You want it to look smart, inviting and to guide you to the front door. We added evergreens in the front to make sure there was a decent amount of structure. 
Several entertaining areas were added, including an outdoor kitchen on the upper terrace level, a business meeting area next to our client's study, a terrace outside the indoor swimming pool and family entertaining space near the kitchen. I also added a Renson pergola with a log fireplace and relaxed seating to make it feel more contemporary. It has lighting, heating and a sound system so the family can sit outside by the fire when it's raining. The garden design also had to give priority to areas for the children to play – the slope of the land was changed to provide flat ground for a trampoline and sports area. I always like to include space for sculptures or features like a pot or tree, so I added a David Harber sculpture and a gothic-style fountain.
Yew hedging was added to separate different parts of the garden, while new sawn stone paths connected each area. A wide York stone path leads through the new front garden to the main entrance door, which was given a beautiful Victorian-style porch. The colour scheme for the plants and flowers is mainly purples and pinks, with areas of other accents. We added borders to make these schemes flow with one another, as well as a wide variety of plants, including evergreen pittosporum balls, salvias, lavender, hydrangeas, roses and azaleas. The original garden already had lots of azaleas, rhododendrons and camellias, which we wanted to retain.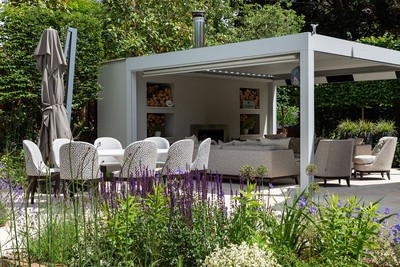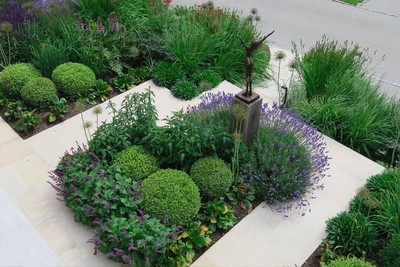 Project Two: Restored Gertrude Jekyll Garden
Gertrude Jekyll was a designer at the turn of the century who worked closely with the architect Edwin Lutyens. She developed the gardens of several Arts & Crafts houses during the Edwardian era – a garden designed by Gertrude Jekyll is quite special. She lived in Surrey and designed gardens around the world. This modern house in Guildford was built in part of a Gertrude Jekyll garden. The original house is next door, but they divided the garden up in a strange way. The original pond was in place, but it was dilapidated and the fountain had been removed. The original steps leading to it were intact, but we had them repointed. At the bottom, the garden had been cut off at the left and righthand side, and the original features were in other people's gardens. 
Our design aimed to restore some key features and create new focal points and seating areas, so that the current garden layout had a logical rhythm to it. This included adding new hedges and reshaping the lawn. I designed new paths leading to the central sculpture and added York stone paving in keeping with the original design. I took this diagonal design from one of Jekyll's other gardens I found. We also rebuilt the pond and replaced the missing water feature with a beautiful copper custom-made 'Ricinus' plant fountain, surrounded by lavender. The water comes up and drips from all the leaves, which are all handmade.
The remaining original brick and stone structures were repaired. The two ends of the main lower lawn (once a rose garden) were then replanted with better boundary screening. Two new seating areas were created and oriented towards the refurbished pond, and the upper lawn area (once the tennis court) had to be reshaped to recreate new beds. Very little of Jekyll's original planting remained, so we introduced new colour schemes to suit the open, south facing chalk slope. Ninety per cent of the plants and flowers are new additions, including hebe albicans (a dome-shaped evergreen shrub), nepeta, euphorbia wulfenii, solidago and a striped grass called 'Miscanthus Sinensis Zebrinus'.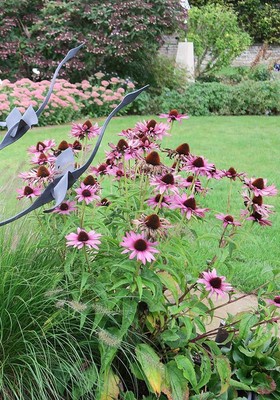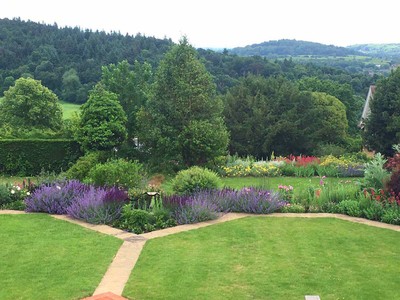 Project Three: Contemporary Family Garden
This was a new house built on sloping ground. The developers had put some paving by the house and five steps leading up to the lawn. My client had three young children and the steps were quite dangerous. Because the house was on a slope, a huge white retaining wall had been added across the back of the garden, with very little planting. The garden levels were split into two, with the main lawn area nearly a meter higher than the levels around the house. We decided to take all of this away and cut into the hillside to make level ground next to the house, so one could walk straight from the paving onto the lawn. Care had to be taken to maintain the integrity of the existing wall, with specialist structural engineering. We also removed an unused garden office.
Once we had the raised bed, we planted on top and in front of it. I also added composite decking for a seating area, as well as a bigger dining space. Because it's a family garden, we built a play area at the side of the garden with artificial turf, a climbing frame and a Wendy house. This is screened off from the rest of the garden with decorative Corten steel screens to separate it from the adult area. 
To counterbalance the dominant, but necessary, white horizontal walling around the garden, the new planting has blocks of evergreen yew hedging which form several vertical pillars at both levels. In time, these should grow to the height of the wall to break up the space. I also added vibrant planting in between the blocks to further soften the wall, as well as a plinth with three interesting pots. Other plants include salvia caradonna, alchemilla mollis, miscanthus sinensis grass and hosta elegans in a large plant pot. In the raised beds, we put in fatsia spider's web, geranium brookside, geranium Patricia and hydrangea Annabel.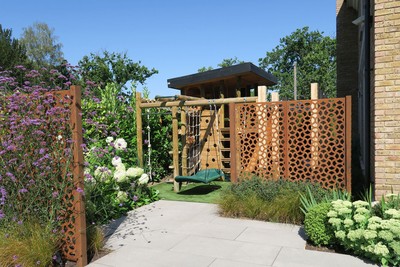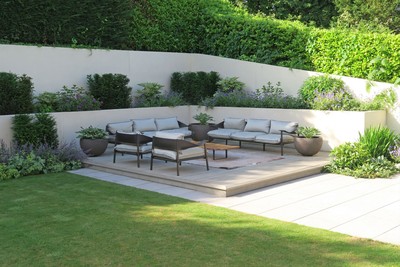 DISCLAIMER: We endeavour to always credit the correct original source of every image we use. If you think a credit may be incorrect, please contact us at info@sheerluxe.com.