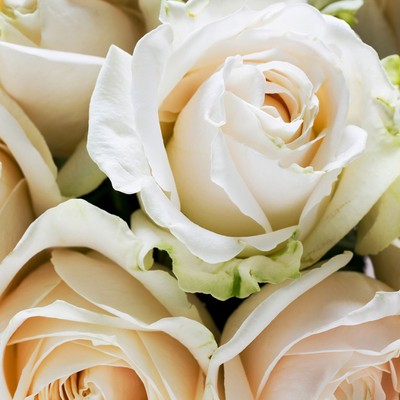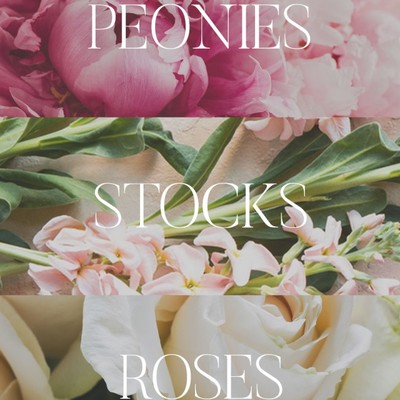 The Best Seasonal Flowers To Buy & Style Now

When it comes to flowers, it tends to be best to choose what's in season. And right now, peonies, scabious, roses, sweet peas, freesias and stocks are the blooms to buy. To find out how to get the most out of summer's best flowers, we asked some of the industry's leading florists to share their tips.

Image: ADAM NIXON/STOCKSY UNITED
All products on this page have been selected by our editorial team, however we may make commission on some products.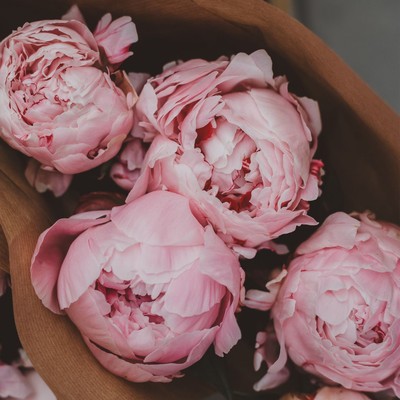 Peonies
"Peonies are definitely one of this season's hero flowers – you'll be hard pushed to find anyone that doesn't love at least one variety. They look amazing on their own or paired with some fresh eucalyptus. There are so many colours to choose from at this time of year, but a personal favourite would have to be a 'Coral Charm'." – Liz Parker & Josh Murray-Webster, florists at FLWR 
"With their large, sculptural flower heads, peonies are best displayed on their own, in abundance, in a vase – plus, they're the perfect gift for anyone who's getting married, celebrating a birthday or just in need of cheering up. They're so versatile." – Larry Walshe, florist at Bloom
"Peonies look great styled in bud vases down the centre of a table for an early summer dinner party. Alternatively, group them in bunches of ten stems in a medium-sized vase and watch them erupt into a colourful explosion. I scent is also beautiful." – Whitney Bromberg Hawkings, co-founder & CEO at FLOWERBX
"Peonies are usually sent in bud, so they won't look like much to begin with. After a few days in water though, they'll open up to reveal their impressive flowers. If yours are struggling to open, rinse the flower with the head pointing down under warm water, as sometimes sticky sap can be the problem. You can also recut the stems and place them in warm water for 24 hours." – Becca Armstrong-Benson, florist at Appleyard London
---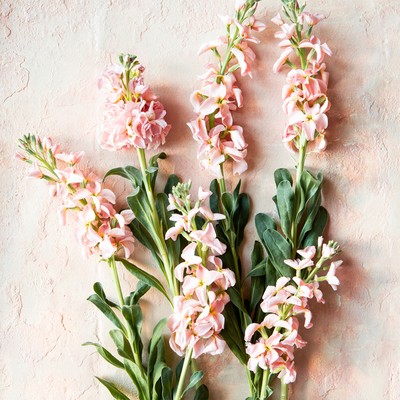 NADINE GREEFF/STOCKSY UNITED
Stocks
"A firm favourite during the summer are long-stemmed stocks. They have the most amazing scent and come in a variety of jewel-like colours, together with paler shades such as apricot, cream and white. Just a few stems in a kitchen jug is enough to scent the whole room. Good partners are waxflower and fragrant eucalyptus for a relaxed design that is effortless and beautiful. I love seasonal and UK grown varieties as the stems are longer, the blooms are bigger (much more so than their Dutch counterparts) and that all important fragrance is stronger. Stocks are available most of the year but are at their strongest during the summer months from May until September. Like all flowers, take all the leaves off below the water level, cut the stems at an angle and ensure the water is clean and topped up at all times." – Sue Barnes, founder of Lavender Green Flowers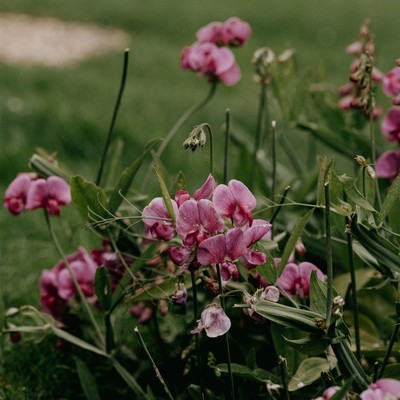 Sweet Peas
"Sweet peas are coming into their own and we can't get enough of them. They can add some frilly texture to a bouquet and come in so many different colours. We love a bunch of them in a simple glass vase or separated into smaller bunches and popped into bud vases. As well as looking beautiful on their own, sweet peas can fill a room with a really lovely scent. One of our favourites would have to be the 'Brownie' sweet pea – if you can get your hands on them, they have such a unique colour. The good news is sweet peas are quite easy to look after. Just trim the stems by about an inch and pop them in room temperature water. To prolong their life, change the water every other day." – Liz & Josh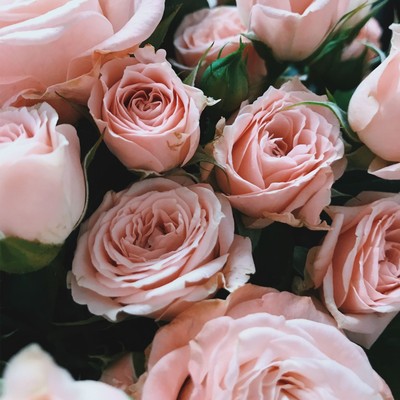 Roses
"Another great seasonal bloom are roses, which look their best in June in the UK. They're classics for a reason, and work well in several different bouquets, be it as the focal point, or to complement showier stems. We love lavender roses, such as 'Memory Lane' and 'Nightingale', both of which have a delicate, vintage colour to them. They look stunning paired with summery pinks and creams. For a more vibrant look, the 'Miss Piggy Rose' is a great choice. Its blooms are two-toned, with a bright orange centre that fades to a coral pink on the outer petals." – Becca
"Known as the national flower of England, roses are a year-round choice – mainly because they're such large flowers which fill the room with colour and scent. They make the perfect gift, too, and our personal favourite right now has to be the 'Vuvuzela Rose' –they have a garden-like quality to them and come in the most sensational colour." – Larry
"From blousy scented garden roses to the large-headed Dutch and imported varieties, roses are beautiful as a focal flower focal design, but also offer a supporting role to taller stem arrangements. Cut, scented garden roses informally arranged in a vintage glass vase or a ceramic jug are some of our favourite designs, and 'White Garden O'Hara' has a delicate blush hint, lovely scent and blousy petals." – Sue
---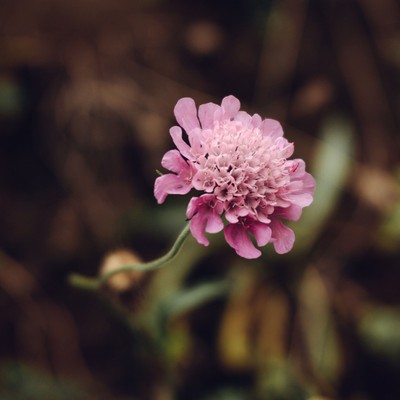 Scabious 
"Scabiosa are a joy to work with thanks to their vast colour spectrum – from the rich jewel tones of 'Blackberry Scoop' and 'Cherry Scoop' to the delicate shades of 'Vanilla Scoop' and 'Antropurpurea White Scoop', and of course, not forgetting the classic lilac tones of 'Scabiosa Staefa' and 'Lisa'. Their delicate petals, textural centre and wispy stems add interest and movement to mixed style, informal arrangements of varieties such as matricaria, miscanthus and antirrhinum, whilst a textured pottery vase filled with a simple, single scabiosa variety will bring a sense of the outside in. Their availability has increased due to imported varieties and they are available from the end of April to the end of July. To ensure best vase life, cut stems at a 45°* angle and place in a sterilised vase with cool water and flower food. Ensure the leaves are removed below the water level." – Sue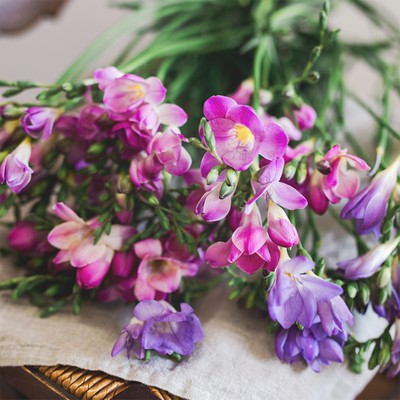 KELLY KNOX/STOCKSY UNITED
Freesias
"Freesias are the unsung heroes of the flower world and we often use them to bring a more delicate shape to a typically blowsy summer bouquet. They also have the most beautiful fragrance, similar to that of gardenia or jasmine. With a year-round season, they are one of the more reliable cut flowers to choose and we love the double white varieties, such as 'Versailles', which are at their strongest in the summer and can last for around three weeks in a vase." – Hannah Martin at Scent + Remedy 
"Freesias are beautifully scented, just like sweet peas and stocks, but are the longest lasting of the three. They arrive budded and will open over time, offering between seven to 14 days of enjoyment. They are available in a rainbow of colours all year round which makes them a good choice for any occasion. We like styling ours en masse: take a chic, low vase and add lots and lots of stems so it looks contemporary and elegant.  They are also perfect for stem vases dotted around the home. Caring for freesias is incredibly simple – just follow the usual flower care guidelines: trim the ends every two to three days, replace the water and clean the vase, and keep them away from direct sunlight or drafts." – Larry
DISCLAIMER: We endeavour to always credit the correct original source of every image we use. If you think a credit may be incorrect, please contact us at info@sheerluxe.com.