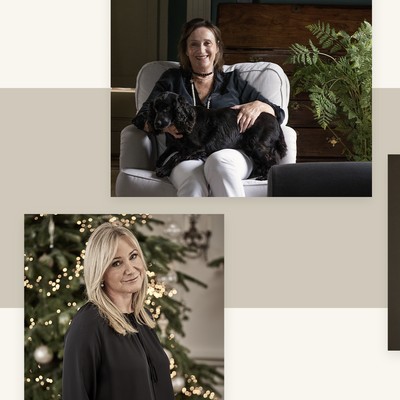 How 4 Stylish Women Spend Christmas Day

Christmas is a time for family and friends, but it's the traditions that make the day feel extra special. Whether you're after inspiration on tablescaping or cooking, or you simply want to know how others enjoy the festivities, here 4 stylish women talk us through their Christmas Day plans.

Images: ANNA McCARTHY
All products on this page have been selected by our editorial team, however we may make commission on some products.
Christmas Day starts with stockings early in the morning with all four children and four dogs in our bedroom. We love to host as you simply can't beat waking up in your own bed. The children used to wake us up, but now they're older, we have to wake them up! Then, we spend the morning as a family opening presents and generally getting ready for everyone to arrive, lighting fires and doing all the last-minute preparations. After church, and between getting lunch ready, we take care of the horses and dogs, and try and get in a walk at some point. 
 
Given my job, gifting is fairly easy as all our family and friends are always delighted to receive something lovely from The White Company. Candles and cashmere socks are an absolute must, though a practical present such as towels or bedlinen is a real treat. My children still love getting new PJs and a snuggly robe, perfect for cosying up and watching a Christmas movie in the evening. 
 
I usually wear a dress with a loose waistline! I also like to wear a ring I inherited from my grandmother, alongside another ring with 13 diamonds (my lucky number), reset by my good friend Annoushka Ducas. 
 
Lunch is generally quite long (and always late) but we try to finish in time to get out to walk the dogs and get some fresh air before it gets too dark. As much as I love Delia, Jamie and Nigella, cooking on the day is all about balance and being realistic about what you have time to do. If you have time to cook absolutely everything from scratch that's fantastic. But if you don't – cheat! Because it's more important to have a great time together. I always cook Nigella Lawson's turkey, vegetables by Delia Smith and Jamie Oliver, and buy (or ask someone to bring) the Christmas pudding, Christmas cake, brandy butter and mince pies. Daylesford, Waitrose and Sainsbury's are really good at these.  
 
I usually set up a bar, so everyone can help themselves to drinks. Mulled wine is a great choice for Christmas Eve, champagne or wine is for Christmas Day and I love a Hugo on Boxing Day, made with dry white wine, elderflower cordial, a squeeze of orange, a sprig of rosemary and one slice of lemon, topped up with sparkling water. It's an extra-special spritzer. I also love to have home-made elderflower cordial, Chase Pink Pomello Gin, Absolute Lemon Vodka and Fever-Tree Mediterranean Tonic.
 
I like to make the table look extra special and add just a touch of sparkle. I start with a white linen tablecloth and napkins, plus our best glasses and china. In each place setting, Bea (my youngest daughter) lays a beaded place mat and ties the napkins with lovely ribbon, a piece of greenery and a named gift tag, so everyone knows where they're sitting. Mirrored scapers also add a magical glow, as do lots of candles, tall and small. I mix plain candles with a few scented ones; this year I'm planning to use fir and berry tealights in the dining room. For flowers, I stick to white and mix in lots of seasonal greenery, with snow berries and herbs such as rosemary. 
 
You can't beat lots of seasonal greenery. I always aim to keep the tree quite simple – quiet but twinkly. It starts with our cluster lights (the best fairy lights I have ever discovered) – they are tiny and look so beautiful they could almost be used alone.  We all decorate the tree together, with a mixture of glass and white decorations I've collected over the years – lots from The White Company and also some beautiful vintage ones. 
 
In the evening, we like to play party games, then relax and watch a film. I'm still a bit of teenager at heart so, at some point, the girls and I always watch The Holiday, Love Actually or a Downton Abbey special. It wouldn't be Christmas without them. Music-wise, I have a playlist that I've built over the years with a mixture of jazz, including tracks from Robbie Williams' Swing album and some good old Christmas favourites.
 
In our hectic era of constant connectivity today, what I love most is simply having all the family at home. This year we will have four generations with us – just carving out this special time together is so precious.
 
Visit TheWhiteCompany.com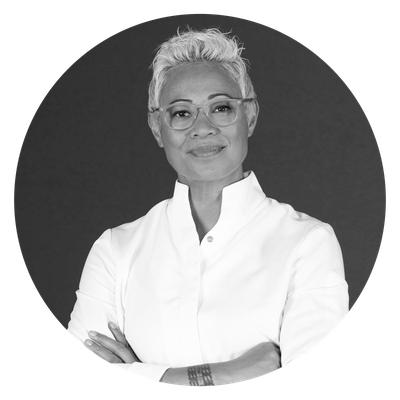 MONICA GALETTI
Owner Of Mere Restaurant & MasterChef Judge
We love to watch movies as a family on Christmas Eve with some delicious food – think smoked salmon blinis followed by warm mince pies with vanilla ice cream. On Christmas morning we always have a champagne breakfast – lots of bucks fizz, scrambled eggs and smoked salmon, pastries and crumpets, and we take it in turns to open presents. 
 
Christmas lunch always includes a home-cured salmon and pavlova – our favourite pavlova toppings are seasonal fruits. There's also a coconut chantilly with salted caramel sauce poured on at the table. Sometimes, we stretch out the fun and hide a present to give each other later on in the evening or on Boxing Day – my husband David is usually the first person to find his! 
 
If we're in the UK for Christmas (in non-pandemic times we sometimes go back to New Zealand) we have David's parents round and one or two friends. After lunch we like to go on a long walk to burn off some energy – it also means we can enjoy more treats in the evening without the guilt! The day starts and ends with champagne and, if we're in UK, we also make video calls to family in New Zealand at this point. 
 
On Boxing Day, I like having a bit of time to myself, so I go to the gym before the rest of the house wakes up for some peace and quiet during a few manic, but lovely, days off.
 
Visit Mere-Restaurant.com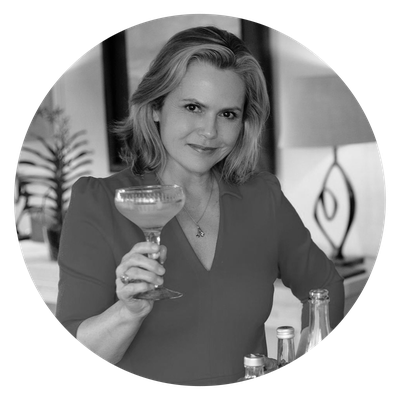 LIZ EARLE MBE
Wellbeing Brand Founder
This year, I'm spending the day with my parents and three of my five children – the older two are far away so we'll have a group online chat instead. I always like to dress up on Christmas Day, so I'll be wearing a ME+EM dress, probably with a bit of tinsel…
 
My tree has been up for weeks and that's the main focus in my home, with beautiful botanical wreaths on both my front and back doors, plus plenty of mistletoe hung in strategic places. My dining table has a long natural foliage runner down the middle which I made from Christmas tree off-cuts and ivy, with glass tea light holders nestled amongst the green and tiny coloured glass baubles to reflect the candlelight.
 
I don't eat breakfast as I'm usually intermittent fasting, but on Christmas morning I have the kids (big and small) in bed with me and we tuck into chocolate coins at about 7am. We'll open our stockings first thing, with the compulsory walnut and satsuma in the toe, then the children will open one main present under the tree from me. We go to church at 11am and come back to smoked salmon and sour cream blinis, then open the rest of the presents after lunch.
 
We always watch the Queen's speech at 3pm before sitting down for lunch. If the TV schedules aren't that impressive, we'll pop on an old classic, such as Some Like it Hot, to make everybody laugh.
 
For Christmas lunch, I pretty much co-ordinate everything, but fortunately it's quite simple. Once the turkey is in the oven and the veg is on, it's more or less done. I make the cranberry sauce, bread sauces and stuffing in advance, then divide up the veg prep so that someone is on potato or sprout peeling duty. Throughout the day, I love making kombucha martinis with my own Kombucha Elderflower Sec blend from Mighty Brew and, after a couple of these, will switch to just the kombucha on its own.
 
In the evening, we usually sleep off an enormous meal in front of a Christmas movie or unwrap the rest of the presents in between calling up distant family and friends. In terms of boardgames, Cluedo is a family favourite and we all enjoy a few rounds of Bananagrams – it's a kind of anarchic Scrabble that's fun for all ages. I'll also have a jigsaw on the go over the Christmas holidays and spend a few happy hours of switch-off time doing that too.
 
Visit LizEarleWellbeing.com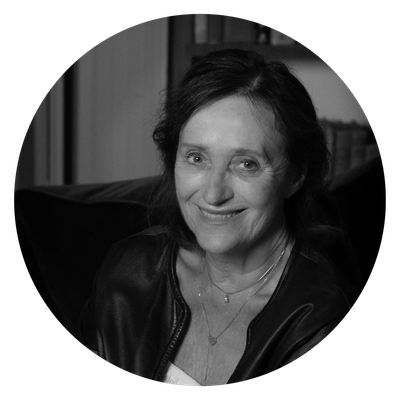 JILL STEIN
Co-Founder Of The Rick Stein Group & Interior Designer
My home is more traditional, but I like to mix contemporary and traditional interiors. I always have a real tree at Christmas – I love the smell of the fresh pine which brings a real Christmassy fragrance into my house. It's such a welcoming seasonal smell and one that many fragrance houses try to imitate, but the real thing is best. It's so exciting when the tree arrives, I open the boxes of decorations and each one tells a story of Christmases past – some are from a trip to Goa and others are from holidays to Barbados. 
 
This year, I'll be spending the day with my son Jack, his partner Lucy, my grandchildren Milo and Arla, and my sister-in-law. Jack and I will be cooking. It all kicks off on Christmas Eve – this year we're having salmon en croûte, a dish we used to have on the menu at The Seafood Restaurant when Rick and I first opened our restaurant in Padstow. We'll serve this with potatoes with butter and parsley, and a green salad with slices of avocado and chives. For pudding, it's a traditional trifle and Vacherin Mont d'Or cheese. 
 
On Christmas Day, we'll have smoked salmon and scrambled eggs for breakfast made with local, free-range eggs from Ross Geach's farm. They're simply the best. For lunch, we usually have goose, but this year we're going off piste and serving beef from butcher Philip Warren – with all the trimmings of course. My son Charlie chooses the wines for Christmas Day, but I'll also be serving negronis and champagne. 
 
On Boxing Day, we always have ham cooked in cider with red cabbage. I'll also make red cabbage salad featuring thinly sliced cubes of Cox's apples, pomegranate seeds and a mustardy vinaigrette. Afterwards, it has to be mince pies with cream.  
 
One family tradition we love is a long beach walk. A bracing walk is a great way to start the day, and we have so many beautiful walks here in Padstow. We like to make our way to our pub in St Merryn for a glass of wine or a beer. In the evening, I like to sit by the fire and have a dry martini as a sharpener. Board games will be either Articulate or Jack's favourite, Monopoly. 
 
I'm most looking forward to spending time with my sons and grandchildren at Christmas. For me, it's all about family time, and it's such a magical time for the children. To hunker down and not have to think about work is such a treat – kicking off your shoes, lighting up the fire and just enjoying ourselves is wonderful. I'm a very casual person and that is how I like to spend Christmas – just relaxing and spending time with the people I love most. 
 
Visit RickStein.com
DISCLAIMER: We endeavour to always credit the correct original source of every image we use. If you think a credit may be incorrect, please contact us at info@sheerluxe.com.