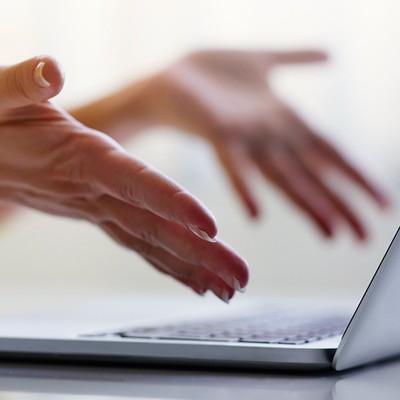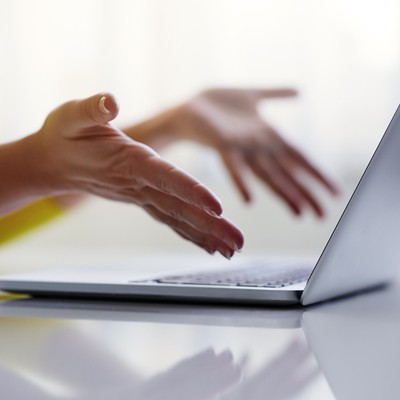 The SheerLuxe Gold Technology Buying Guide

Whether you're thinking of buying a new iPad, laptop or desktop, there's an intimidating number of products on the market, all promising to do a vast array of fancy things. Where do you begin? We asked the experts to help you find something that suits your needs and lifestyle…

Image: iSTOCK/ROSTISLAV_SEDLACEK
All products on this page have been selected by our editorial team, however we may make commission on some products.
Usage
The first step is to identify what you want to use a desktop or PC for. That will tell you whether a desktop is the right choice for you, and which model might be best. Here, the team at Curry's explain the different considerations…
Every day: "Your PC needs to multitask for everything you do in a day. You might need a computer for things like using Microsoft Office content (Word, Powerpoint, Excel) and catching up on emails. The ideal processors to look for include Intel® Pentium® Gold & Intel® Core™ i3 or AMD A9 & AMD Ryzen 3."
Social: "A PC is perfect for getting online and staying in touch with friends and family. You'll need a computer to access social media, browse the web and catch up with friends. The ideal processors to look for include Intel Atom®, Intel® Celeron® & Intel® Pentium® or AMD A6."
Creative: "If you're a little more technologically advanced, you might want a PC that has the power to bring creative ideas to life. That includes things like editing photos and videos, and more intense, creative software. The ideal processors include Intel® Core™ & Intel® Core™ i7 or AMD Ryzen 5 & AMD Ryzen 7."
Design
Not all desktop PCs are just big boxes that sit under your desk with a monitor screen on top – there are different sizes and types (which are known as form factors) of desktop PC. Here, the Curry's team explains the benefits of each…
Tower PCs: "Tower PCs are the traditional, under-the-desk style of PC. The main benefit of a full-size tower PC is that you can fit much more powerful components inside than you can in a mini-PC, all-in-one or laptop. The extra space in a tower PC gives you the opportunity to customise and upgrade much more easily. If you need a high-performance PC for gaming, media editing, music production or design, a tower PC is a great choice.
All-in-one: "All-in-one PCs are a combination of a monitor screen and tower PC. This means you can place an all-in-one anywhere a monitor will fit, making them ideal for keeping an office tidy or fitting into rooms where space is at a premium. Some all-in-ones feature touchscreens, which open up a whole new way to control your PC. Windows is designed to support touch control."
Mini PC: "Mini PCs are the smallest desktop PCs available today. Despite their size, they work just like their full-sized counterparts, with the same ports, functionality and software compatibility. However, mini PCs don't have room for high performance components, so are better suited to everyday computing tasks such as typing and browsing the web."
Operating Systems
The operating system determines the way a computer looks, how it works and the type of software you can use on it. There are three main operating systems worth knowing about. Here, the Curry's team explains…
Windows: "Windows is the most common operating system in the world, so if you've used a PC before, chances are it ran on Windows. It's powerful yet easy to use, with all your files and important documents within easy access. Most software, accessories and components are designed to work perfectly with it. Just bear in mind that if you've never used a PC before, it can take a while to learn the layout and navigation."
OS X: "OS X is Apple's exclusive operating system and is only available on iMac, Mac Pro and Mac mini desktops, along with MacBook laptops. Some of the most popular design software, such as Photoshop and InDesign, is optimised for OS X, and it's designed to work with other Apple devices, so if you have an iPhone or iPad, transferring files, contacts and apps between them is much easier."
Chrome OS: "Chrome OS is a web-focused operating system that's designed to get you to your online content as quickly and easily as possible. Anything not necessary to your daily computing has been removed, making it ideal for people who want a simple way to get online."
Processors
Think of the processor as the brain of your PC. Whenever you click, move your mouse or a program does something, the processor makes it happen. These days, almost every PC has at least a dual-core processor, which allows it to process more threads of information at once, so you can move quickly between different software and have more apps and tabs running simultaneously. Here, the Curry's team explains the difference between Intel® and AMD processors… 
Intel™ processors: "These are typically more powerful than their AMD counterparts. If you're looking for pure performance, an Intel® Core™ i5 or i7 processor is the ideal choice. These processors feature technology which allows them to double the amount of information they can handle."
AMD: "These processors are known as accelerated processing units (APU). An APU combines a processor and graphics card in one chip, so you can enjoy great-quality visuals."
Other Considerations
"Random-access memory (RAM) is an important spec to consider if you're looking for a high-performance PC," explain the Curry's team. "Memory (RAM) has nothing to do with the number of documents you can save – this is what the storage is for. PC storage is the place where all of your documents, photos, music, software and apps go when you save them. There are three different types of storage available on desktop PCs – hard discs (HD), solid state drives (SSD) and solid state hybrid drives (SSHD)." Finally, other components to think about include printers, add-on software, the size of screen and the resolution.
Not all desktop PCs are just BIG BOXES that sit under your desk with a monitor screen on top – there are different SIZES and TYPES (which are known as form factors) of desktop PC.

If you've decided a desktop just isn't necessary – or you want something more portable you can use on the sofa or in bed – a laptop might be better. Here are Lee Harvey from Lee Harvey Computing's top tips for laptop buyers…
Know What You're Using It For
"The first thing to consider will depend on what you are using the computer for. If you are buying a computer for everyday use, for example just sending emails, browsing the internet or shopping online, then a laptop would surely be the way to go, but you are pretty limited to what you can get. Bear in mind a desktop computer is also fully upgradable, and bigger graphics cards can be added if you're interested in gaming. You can install more than one hard drive in a desktop computer to keep your personal files separate, too."
Avoid Cheap Laptops
"You have probably seen brand new laptops for sale at £250, but don't touch them – yes, they do what they are supposed to, however you will most certainly find within 12 months that the computer's performance has dramatically decreased. As a guide, if you are paying £350-£450, you are going to get something that lasts, but it will only hold up to light everyday use. Just consider how much information you are going to be storing on your computer and how fast you want your computer to perform."
Choose An SSD Drive For Storage
"These days, when it comes to storage, I would go for an SSD drive as this will greatly improve your system's performance and speed. However, the bigger the drive the higher the prices, and it can get a bit expensive, so it could be worth opting for a dual drive combining SSD & HDD."
Aim For 8GB Of Computer Memory
"As for computer memory, you will see a lot of computers for sale with 4GB RAM – this is the minimum amount you will find, but this is the computer that won't perform very well after a short while. For everyday use and for a computer that lasts, I really wouldn't go for anything less than 8GB."
Opt For An I3 Processor Or Above
"Processors can get confusing. All you need to know is the bigger the processor, the more powerful the computer will be. As long as you are buying something with an I3 processor or above, and you have a good amount of memory, this will be fine for everyday use."
The Bottom Line
"Please be aware this advice is aimed at the average user – not one doing high-end gaming, graphic design, or anything more in detail that will put a strain on the computer. If you need something more in terms of high-end performance, it's always best to consult a professional in person."
If you're looking for a piece of kit that can go ANYWHERE and EVERYWHERE with you, an iPAD IS IT.

This is the ultimate portable device. If you're looking for a piece of kit that can go anywhere and everywhere with you, an iPad is it. Use it to check your emails, play games and browse online – and all with a large, comfortable screen. You can also read the news, type documents and share it with family members. Here, the Curry's team runs through the different considerations...
Usage: "Tablets are great for many things, wherever you are. It's your window into a world of entertainment, productivity and overdue catch-ups with friends on social media. If you're not sure where to start, know what size screen you want, which operating system to go for or how much storage you'll require, in-store professionals can help you find the perfect tablet to suit your needs."
Screen size: "Picking the right screen size depends on what you use your tablet for. 13-inch tablets are great for watching movies as well as working; 10-inch tablets are ideal for playing games and using apps; while 7-inch tablets are great for browsing on the go and reading e-books.
Resolution: "Screen qualities for tablets vary from Standard Definition to Full HD, and even above Quad HD, which is as good as some TVs. If you plan to watch video content, then a higher quality screen is best."
Operating system: "Each operating system offers unique qualities that appeal to different users. Google's Android is a versatile OS that is used by a number of different tablet brands, which means you can shop around for an Android tablet with the right look and price for you. Apple's iOS is designed for ease of use, with the most straightforward controls and known apps like iTunes and the App Store. Windows tablets have the same features as the familiar PC operating system, so you'll find a similar layout and easy access to your favourite Windows programs like Word or Excel. Finally, Amazon's Fire OS is designed to give you easy access to all of Amazon's products, including e-books, music and TV shows."
Phone compatibility: "If you choose a tablet with the same operating system as your phone, you'll be building a great eco-system to view all your content across both platforms. However, if you pick a different operating system, you can experience everything the new format has to offer."
Storage: "Internal storage is built into your device, while external storage can be added whenever you want more room. Most tablets have memory card slots so that you can expand your internal storage.
Battery life: "This depends on how much you use your tablet, but most tablets come with around eight hours of battery life – so you can use it for a full day without needing to recharge. If you want to extend your tablet's battery life for trips away from home, power banks provide a great solution for charging back-up without needing to find a plug socket."
For more information or guidance on finding the right device for you, visit Currys.com and LeeHarveyComputing.co.uk. 
DISCLAIMER: We endeavour to always credit the correct original source of every image we use. If you think a credit may be incorrect, please contact us at info@sheerluxe.com.