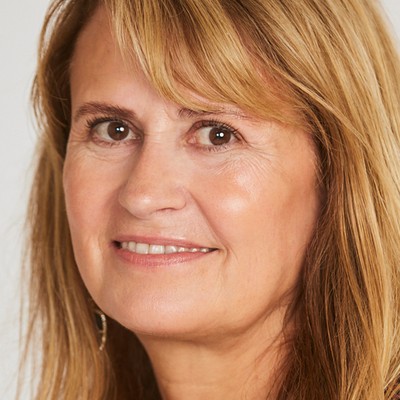 SheerLuxe x ELEMIS Skincare Diaries: How One Reader Got On With An All-New Skincare Routine

You might have seen one of our new skincare diaries already. In this series, ELEMIS is celebrating its 'Truth in Beauty' ethos for open, honest results by giving three SheerLuxe readers a new skin wellness routine to try. Up this week, it's SL Gold reader Jacquie Gearing. She tossed aside her usual regime to use one cohesive series of products from ELEMIS – a brand that champions efficacy, skin-friendly formulations and slick, results driven ingredients. Here, Jacquie shares her experience in full, and reveals the products she plans to continue using…

CREATED IN PARTNERSHIP WITH ELEMIS
Jacquie's Primary Skin Concerns:
Dryness, hydration and the prevention of ageing (wrinkles, pigmentation and loss of suppleness). She's seeking a regime that caters to a busy lifestyle, while also allowing her some time out. 
Age: 58 
The Expert ELEMIS Skin Wellness Plan:
 "It's no secret that retinol is the gold-standard for treating and preventing signs of ageing," explains Noella Gabriel, Co-founder & Global President of ELEMIS. "Years of research and innovation has allowed ELEMIS to create a beautiful – yet gentle – alternative to traditional retinols. As soon as we saw that Jacquie's primary concerns were dryness and ageing, we knew our skin-kind Pro-Collagen Renewal Serum had to be part of her regime. It works to mimic the clarifying, skin-smoothing results of retinol, while balancing and protecting moisture levels – something Jacquie needs given her skin has become dry and less supple. It works well for all skin types, but particularly those wanting to target fine lines and wrinkles. Best of all, it's very gentle – unlike some retinols – so it can be used daily. Through regular use, it is clinically proven* to target expression lines, wrinkles, sun damage and will bolster firmness, too, but without any irritation or drawbacks. This is thanks to the blend of padina pavonica and red microalgae. Alongside this serum, we gave Jacquie our Pro-Collagen Marine Cream SPF30 for hydration and protection, as well as our best-selling Pro-Collagen Cleansing Balm and Pro-Collagen Eye Revive Mask. Altogether, it's a streamlined routine that allows one product – the serum – to do the heavy-lifting, while the others up the hydration ante and provide the ultimate canvas for what's to follow."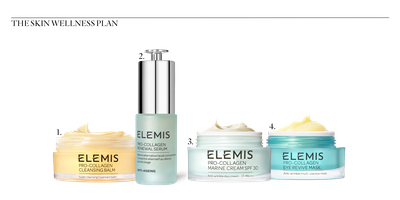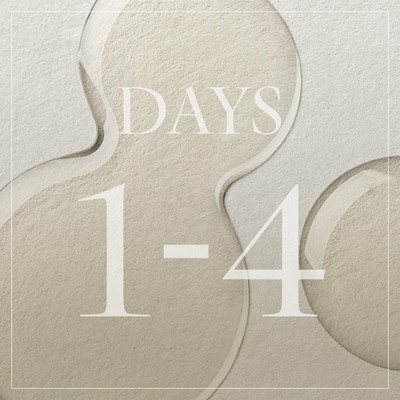 Days 1-4 
"As a big fan of ELEMIS, I am so excited to get started on my new skincare regime. My skin is dry, but fairly clear, though I have plenty of fine lines I want to tackle. To begin with, I started removing my make-up with the Pro-Collagen Cleansing Balm and muslin cloth. It has a gorgeous, rich smell of essential oils that really brings the experience of a spa into your bathroom. Next up, as prescribed, I began massaging in the serum which has a lovely silky, lightweight texture. I then applied the Pro-Collagen Eye Revive Mask, which went on nicely – you only need a tiny amount. I put a small bit on my top lip too, as the skin here is thinner and a bit lined. Day two, I am following the same steps, but with the added Pro-Collagen Marine Cream SPF30 post-serum. By day four, I've noticed the rough patch of skin to the left of my chin has improved – I put this down to the serum, which hasn't caused any irritation and is so smooth and hydrating. My complexion looks a bit brighter, too, but it's still early days. As for the moisturisers, I am loving that I don't feel the need to reapply it during the day. My face gets so dry, but this seems to keep moisture in for the duration – plus it has SPF 30 which helps me feel protected." 
Days 5-8
"I'm now really into the groove of my new regime – it's easy to follow with just four products. The Pro-Collagen Eye Revive Mask has started to become a favourite of mine, too, and you can be quite generous with it, as it's so light and sinks in well. While it's not getting rid of my wrinkles, it's definitely having an impact of the puffiness and redness around my eyes. Day six, I've noticed my complexion feels a bit tauter with renewed glow. I am also loving the cream – even after a long day, my skin is feeling soft and hydrated to the touch."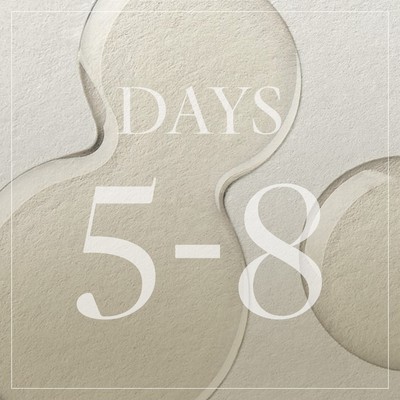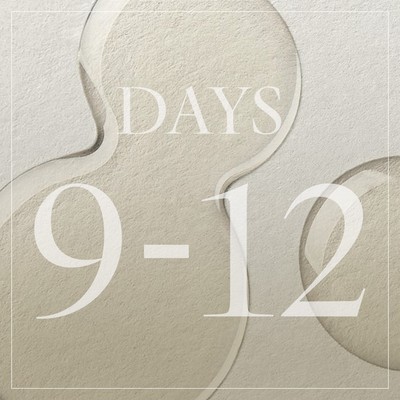 Days 9-12 & Onwards
"It's day nine, and I went for lunch with a group of girlfriends, all of whom commented on how fresh and radiant my skin looks. Both the Pro-Collagen Renewal Serum and the Pro-Collagen Marine Cream SPF 30, which work so well together, are having an impact on luminosity and hydration, and the latter is boosting my complexion overall. I've been enjoying my Pro-Collagen Cleansing Balm, too. Every night I leave it on for 10-15 minutes to deliver some extra hydration – my complexion is so soft afterwards. I recommend massaging it in, then cupping your hands over your face to breathe in the essential oils. Day 12, and I've began using my micro dermal roller after cleansing my skin. I then apply my serum, which goes on so well with no irritation. My skin overall feels so much plumper."
Her Final Thoughts & Results…
"The experience has been really enjoyable and has made me refocus on skincare basics – both in terms of cleansing and taking care of what my complexion needs. The use of the Pro-Collagen Renewal Serum has been eye-opening. It's helped my dry patches clear up, while improving my skin tone, too – it's so much brighter with more radiance and bounce. Another benefit of the serum was how easy it was to use with its clever pump. I had no irritation or issues, unlike I have before with retinol. I plan to continue using the serum daily. The Pro-Collagen Cleansing Balm was also a real highlight for me. Partly because it was so luxurious and soft, but also due to how versatile it was – you could use it to bolster moisture, but also to remove all your make-up seamlessly. While I don't look ten years younger, I would say I am thoroughly impressed with how hydrated and smooth my skin looks and feels. My complexion is also dewier – this was a real pleasant surprise and, as a result, it's helped to smooth the appearance of both my wrinkles and fine lines. The eye mask was brilliant, too. I often find some aren't moisturising enough and, though this one from ELEMIS was light, it felt very nourishing. I'll be continuing my regime for longer to further see results, but I'm thrilled at how quenched my complexion is – not to mention smoother and softer, too." 
Shop Jacquie's Key Products...
DISCLAIMER: We endeavour to always credit the correct original source of every image we use. If you think a credit may be incorrect, please contact us at info@sheerluxe.com.