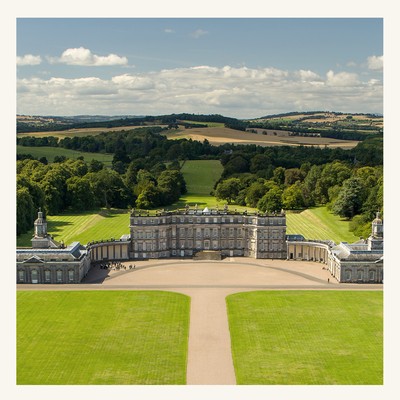 Stately Homes & Manor Houses To Visit In Scotland

Scotland is a dream destination if you love exploring historic houses. In the third of our series on the finest in Britain, our expert guide helps you step into Scotland's bygone past with her pick of the best stately homes, manor houses, castles and gardens you simply must see.

Photography: Peter Keith Photography
Balmoral Castle
Where: Between Ballater and Braemar, Aberdeenshire.
 
Why: As the Scottish holiday home to the Royal Family, "this one needs no introduction – you go there because the Queen does and it is widely thought to be the monarch's favourite residence," says Blue Badge Tourist Guide Viv Haxby. The original castle was built in the 15th century and consisted of a square tower with battlements and a thick stone wall surrounding a small square. It did not belong to the royal family until 1852 when Prince Albert bought it as a gift for Queen Victoria who loved the Scottish countryside. Plans were then made to build a new castle which was designed in the classic Scottish baronial style and completed in 1856. The old building was demolished and a commemorative stone in the grounds of the estate marks the location of its front door. Unfortunately, very little of the interior of the castle is accessible to the public apart from the ballroom, which has been converted into an exhibition displaying works of art by Landseer and Carl Haag, silver statues by Sir Joseph Edgar Boehm together with Minton china and artifacts from within the castle. Nevertheless, "it is definitely worth a visit," advises Viv, "as the grounds are beautiful, and the stables have a collection of royal carriages and cars. There is also an excellent tearoom and shop."
 
How: Balmoral is currently closed to the public, but guided tours will be available daily from 9th October until 7th November. Click here for information.
Culzean Castle
Where: Maybole, South Ayrshire.
 
Why: This romantic castle was built as a comfortable family home in a stunning position overlooking the Firth of Clyde on the Ayrshire coast. The 10th Earl of Cassilis, David Kennedy, commissioned architect Robert Adam who spent almost 20 years, between 1772 and 1790, constructing a castle to rival the finest European palaces. The Kennedys donated the castle and grounds to the National Trust of Scotland in 1945. "My American clients love the fact that part of the donation stated that an apartment be given to General Eisenhower as a gift in recognition of his efforts on behalf of the people of Scotland during the Second World War," Viv told us. "If you love opulent castles with magnificent rooms, put Culzean at the top of your must-visit list," she adds. 
 
How: Click here for information.
Drumlanrig Castle
Where: Thornhill, Dumfries & Galloway.
 
Why: This majestic castle is the Dumfriesshire seat of the Duke and Duchess of Buccleuch and Queensberry. Built from finely-hewn red sandstone, it is also affectionately known as the 'Pink Palace' and is regarded as one of the finest examples of 17th-century Renaissance architecture in Scotland. As you stand beneath its imposing façade you'll take in the same breathtaking views across the Nith Valley that convinced the first Duke of Queensberry to build his ancestral home here. The interior, with its grand reception rooms, magnificent staircases, ornate period features and cosy parlours, is home to stunning paintings, tapestries and objects d'art from the acclaimed Buccleugh collection. "Drumlanrig has been central to Scottish history and in recent years made history when Da Vinci's Madonna of the Yarnwinder was stolen from here and recovered four years later," Viv told us.
 
How: Click here for information.
Dumfries House
Where: Cumnock, Ayrshire
 
Why: Dumfries is regarded as one of Britain's most beautiful stately homes. Set in 2,000 acres of land, this stunning estate and 18th-century house was designed by the Adam brothers for William Crichton-Dalrymple, 5th Earl of Dumfries. It remained a family home from 1760 until 1993, when the last full-time occupant, Lady Eileen, Dowager Marchioness of Bute, passed away. The house remained in the hands of the 7th Marquess of Bute who ensured that it was maintained, although not used as a primary residence. The house was subsequently offered for sale in 2007 and a consortium led by Prince Charles succeeded in purchasing the house and contents. In doing so, Dumfries House and one of the most important collections of Georgian Scottish and English furniture was saved for the nation. "If I could have one, it would be this one!" Viv jokes. "It has perfect symmetry, is not too grand and has an unrivalled collection of Chippendale furniture. It's got the lot, but I would probably have to fight the Prince of Wales for it!"
 
How: Click here for information.
Floors Castle
Where: Kelso, Roxburghshire
 
Why: Set in the Scottish Borders, Floors Castle was designed by leading Edinburgh architect William Adam for the 1st Duke of Roxburghe in 1721 and was originally a plain but symmetrical Georgian country house. A century later, the 6th Duke invited the architect William Playfair to remodel the castle and, as it was his most important private commission, he was determined to create a fairytale castle. The result as we see it today was as dramatic and as romantic as anything he could have hoped for. As Viv told us: "For me, it's got that unusual mix of grandeur and romance. The gardens are gorgeous, too, with a spectacular walled garden." Floors Castle is the largest inhabited house in Scotland and opened to the public in 1977. However, it remains, first and foremost, home to the 11th Duke of Roxburghe and his family.
 
How: Click here for information.
Glamis Castle
Where: Glamis, Angus.
 
Why: Steeped in history, Glamis Castle has been the ancestral seat to the Earls of Strathmore and Kinghorne since 1372, inspiration for Shakespeare's Macbeth, the childhood home of the Queen Mother and birthplace of Princess Margaret. As you enter the Queen Mother Gates, you'll see the turrets and towers of this majestic building at the end of the mile-long drive. "Glamis is just lovely and exudes charm," says Viv. "The Queen Mother, her husband the Duke of York (later George VI) and the princesses often visited, and the royal apartments they used are largely unchanged today," she adds. The gardens are beautiful all year round, and there are many walks where you'll see a mixture of habitats from parkland and mixed woodland to the formal Italian garden and the Pinetum, as well as a wide variety of flora and fauna. 
 
How: Click here for information.
Hopetoun House
Where: On the outskirts of Edinburgh.
 
Why: Hopetoun has been home to the Hope family since the late 1600s and the present Lord Hopetoun and his family still live here. "This one is truly palatial," says Viv. "Designed by William Bruce and then altered and extended by William Adam, Hopetoun is one of the finest examples of 18th-century architecture in Britain." The interiors are stunning and have remained virtually unchanged for three centuries – you'll find a rich collection of period furniture, paintings, tapestries and clocks, as well as beautifully crafted carvings, gilding and plasterwork. "This one is up there with Castle Howard and Blenheim in terms of grandeur," Viv adds. The majestic grounds with nature trails and scenic walks are perfect to enjoy the wildlife – from the quiet woodlands to the spring garden, there is something to look out for throughout the year. 
 
How: Click here for information.
Scone Palace
Where: Two miles north or Perth, Perth & Kinross.
 
Why: Scone Palace has a colourful history as one of Scotland's most important stately homes. It has been the seat of parliaments and the crowning place of the Kings of Scots, including Macbeth and Robert The Bruce. Home to the Murray family for centuries, in the past you would have found the eponymous and legendary Stone of Scone here but, today, the palace houses an outstanding collection of antiques, paintings and rare artefacts. "You'll find portraits by Van Dyck and Reynolds; porcelain by Sèvres and Meissen; furniture by Reisener, Adam and Chippendale. But for me, the highlight has to be Zoffany's portrait of Dido Elizabeth Belle and Lady Elizabeth Murray," Viv told us. The grounds and gardens are stunning and, located immediately in front of the palace, you'll see the celebrated Moot Hill (where the Kings of Scots were crowned) which is topped by a tiny Presbyterian chapel and a replica of the famous Stone of Scone.
 
How: Click here for information.
 
Viv Haxby is a Blue Badge Tourist Guide, a driver guide and a member of the Institute of Tourist Guiding. 
DISCLAIMER: We endeavour to always credit the correct original source of every image we use. If you think a credit may be incorrect, please contact us at info@sheerluxe.com.