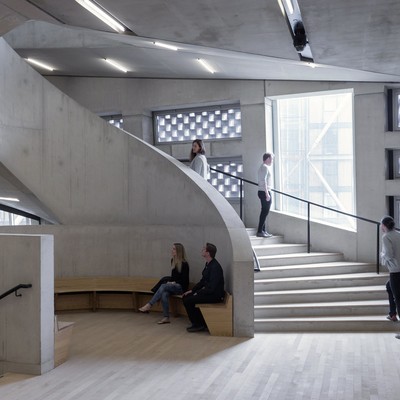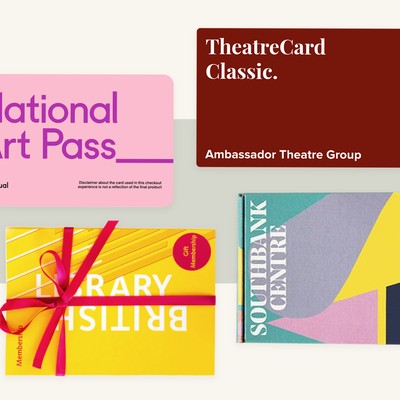 14 Of The Best Memberships & Subscriptions

Everyone knows about the National Trust and English Heritage, but there are so many more memberships and subscriptions out there. Whether you want to make the most of our thriving culture scene, pursue your hobbies and interests, or learn something new, here are the ones to know about…

Art lovers should know about the National Art Pass, a card issued to all Art Fund members. Membership offers free and reduced-price entry to more than 850 museums, galleries and historic places across the UK, from huge tourist attractions to smaller venues off the beaten track. Members gain access to plenty of savings, including free entry at over 250 venues and 50% off major exhibitions at the likes of the British Museum, National Gallery, Tate galleries and the V&A. The card also offers discounts in museums shops and cafés and members receive a subscription to Art Fund's magazine, Art Quarterly.
Visit ArtFund.org
As a Friend of the RA, you don't just get beat-the-crowds access to world-class art (Francis Bacon, Kawanabe Kyōsai and Joanna Hiffernan all have dedicated exhibitions in 2022). You also get a pass into The Keeper's House, a dedicated members-only space. This space includes the Friends Café and Belle Shenkman Room where tea, coffee, drinks and snacks are available throughout the day. There's also the Academicians' Room. Tucked away on the first floor of the Keeper's House, this vibrant and relaxed space serves a selection of drinks and light lunch options. And you don't have to drink alone: standard membership allows you to bring a guest.
Visit RoyalAcademy.org.uk
Royal Horticultural Society 
The world's leading gardening charity was founded in 1804 by Sir Joseph Banks and John Wedgwood. The RHS's vision is to make the UK a greener place by creating inspirational gardens and shows and through scientific research and community programmes such as Campaign for School Gardening and Britain in Bloom. RHS members get free access to RHS Gardens and over 200 partner gardens across the UK. Best of all, members can take advantage of the RHS's horticultural advice service, order seeds harvested from RHS Gardens and borrow from the RHS Lindley Library.
Visit RHS.org.uk
If you're a bit of a cinephile and like the idea of watching less-mainstream films on the sofa instead of your local arthouse cinema, take a look at Mubi. The independent streaming platform produces and distributes films by emerging and established filmmakers, which are exclusively available online. Featuring both new directors and award-winning films from across the globe, the curated line-up includes double features, documentaries, filmmaker retrospectives and spotlights on major film festivals. Films we've recently enjoyed include Pedro Almodóvar's All About My Mother and 2020 French film Skies of Lebanon.
Visit Mubi.com
Love reading? Willoughby Book Club offers a range of book subscription boxes for a range of ages and interests – from picture books for babies and children (great for gifts) to books for fiction lovers, home cooks and even couples. Each category is available in three-, six- or 12-month packages. All members need to do is answer a few short questions about their reading preferences and interests, and each month they'll be sent a new book that's been handpicked to match their individual tastes. Best of all, for every book subscription box sold, the team donates one new book to Book Aid International, which supports education and literacy development work.
How To: Academy provides an impressive public programme of live events and courses in London – featuring leading scientists, business theorists, Nobel Prize laureates, philosophers and authors. Away from its public events, students can sign up to learn a useful new skill, get a satisfying new hobby, or make positive changes in their life – all with expert guidance. Subscribers receive free access to livestreams and its video library, as well as discounts for tickets to many of the team's on-stage events. Upcoming highlights include an evening with Delia Smith, who'll be on hand to encourage attendees to think more profoundly about the value of the 'examined life' and why we need it now more than ever; and 'How To Boost Your Memory', a two-part masterclass with world-renowned memory expert Phil Chambers.
Visit HowToAcademy.com
As well as being able to access exhibitions – such as the current Beatrix Potter: Drawn to Nature and Fabergé In London: Romance to Revolution shows – for free, before the masses descend and repeatedly, members of the V&A have an elegant space to call their own. Opened in 2017 on the top floor of the museum's listed 1909 wing, the Members Room is a bright, modern space with a serious history. Food is served all day and it stays open later for Friday-evening cocktails. Members will also gain priority booking on V&A Academy courses and are able to bring up to four children with them at a time, free of charge.
Visit VAM.ac.uk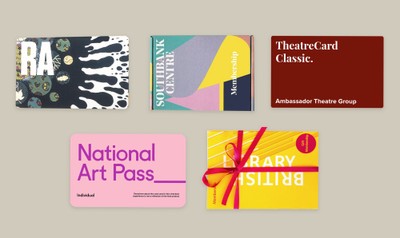 The Twentieth Century Society
The Twentieth Century Society was founded in 1979 as a direct response to growing interest in 20th-century architecture. From day one, its focus has been on preservation, education and campaigning to protect the buildings and design that characterise the era. Some of these buildings are iconic, others are little known, but all of them are irreplaceable and many are under threat. Today, the organisation is involved in a number of campaigns, all of which involve experts, members and volunteers. Also known as the 'C20 Society', the team runs a schedule of events including guided tours, conferences and lectures and publishes a three-times-a-year magazine. 
Visit C20Society.org.uk
Masterclass offers unlimited online video tutorials with the most impressive of experts – think tennis tuition with Serena Williams, photography with Annie Leibovitz, creative writing with Margaret Atwood, acting with Helen Mirren – we could go on. One class includes access to anything from 15-32 video tutorials with your chosen pro, plus workbooks and feedback, while an all-access pass for £14 a month will give you access to every workshop (which currently stands at 75 lecturers – and counting).
Visit Masterclass.com
Theatre fans should take advantage of the Ambassador Theatre Group's TheatreCard, which offers a range of offers and discounts at 33 theatres across the country. As well as paying no booking fees on most shows, members will find out when new shows go on sale early and will be given an exclusive priority booking period for most shows, increasing your chances of nabbing tickets for some of the most-anticipated plays and musicals in the West End. If you opt for TheatreCard Plus, you'll gain access to a dedicated Facebook group, which features early announcements, behind-the-scenes footage, interviews and competitions.
Visit ATGTickets.com
In need of a new direction? Enter School of Life, which encourages learning about a topic from an engaging expert, alongside a group of open-minded peers. Current one-day courses include 'How To Develop Self-Knowledge', 'How To Be Confident' and 'How To Be Serene' – perfect if you feel like you're stuck in a bit of a rut or want to spend some time working on yourself. Friends memberships offer access to the school's inner circle. Benefits include special discounts, priority ticket access, exclusive offers and a dedicated newsletter.
Visit TheSchoolOfLife.com
Join the cluster of arty venues that comprise the Southbank Centre and not only do you get priority booking to big shows at the Royal Festival Hall, entry to Hayward Gallery exhibitions is free too; plus you and a guest can hang out in the Members Café-Bar – on the sixth floor of the Festival Hall, this space is low slung and modernist, and is an easy place to pass time pre-show, post-show or just because you're in the area.
Visit SouthbankCentre.co.uk
Not content with being the nation's finest book depository, the British Library lays on regular exhibitions across an array of subjects. Members – plus a guest – are fast-tracked into all of them for free. They can also kick-back in their own exclusive space. As well as fine views onto the King's Library, you'll find useful charging points and a table-service bar. Members can also enjoy priority booking for a lively programme of talks and performances or treat themselves with a 20% discount in the library's restaurants, cafés and shops.
Visit BL.uk
The Idler Academy of Philosophy, Husbandry & Merriment
Idler – which was founded in the 90s – is devoted to helping people to lead more fulfilled lives. The team publishes a bi-monthly magazine, produces online courses and runs live events. The Idler Academy, which began at a festival in 2010, is Idler's educational offshoot – a school which offers online and real-world courses in the classical liberal arts and practical skills. The academy teaches philosophy, astronomy, calligraphy, music, English grammar, ukulele, public speaking, singing, drawing, self-defence and other subjects in convivial surroundings with like-minded and interesting people. Upcoming classes include an introduction to calligraphy; an introduction to the history of wine with Anne McHale MW; and how to cook Ghanaian food with top chef Zoe Adjonyoh.
Visit Idler.co.uk
DISCLAIMER: We endeavour to always credit the correct original source of every image we use. If you think a credit may be incorrect, please contact us at info@sheerluxe.com.