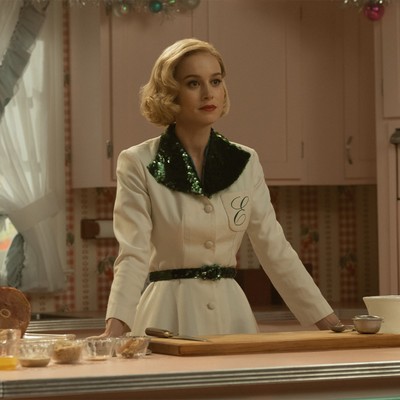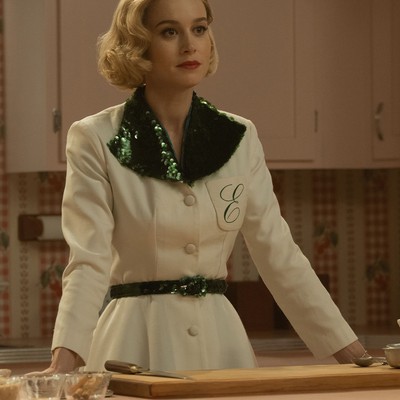 16 Great TV Shows To Look Forward To

From book adaptations to gripping dramas – including the final season of The Crown – there are some great series due to land on our TV screens before the end of the year. Here are some we can't wait to watch…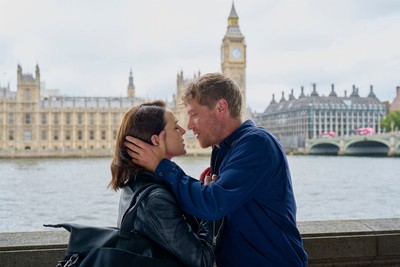 The Lovers
Sky Atlantic & Now
This series is set in Belfast and follows Janet (Roisin Gallagher), a foul-mouthed, hilarious supermarket worker who doesn't care about anything, including her life, and Seamus (Johnny Flynn), a handsome, self-centred, political broadcaster with what looks to be a perfect London life and a celebrity girlfriend. When Seamus unexpectedly drops into Janet's world, they instantly clash – and yet also find themselves inextricably drawn to each other...
Started 7th September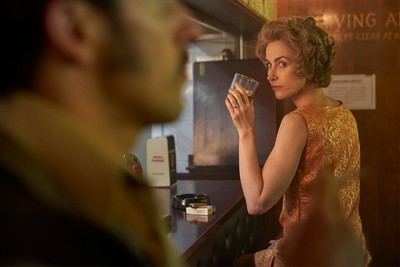 The Long Shadow
ITV1 and ITVX
ITV's big drama of the season stars Toby Jones, David Morrissey, Katherine Kelly, Lee Ingleby, Jill Halfpenny, Jasmine Lee-Jones, Liz White and Daniel Mays. It tells the story of the desperate five-year hunt for serial killer Peter Sutcliffe, sensitively focussing on the lives of the victims who crossed his path and those of the officers involved in the police investigation. With the victims, their families and the survivors at the heart of the series, The Long Shadow brings a new perspective to the infamous case.
Airing in September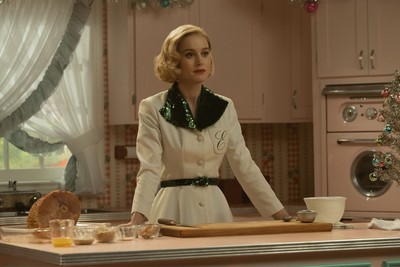 Lessons In Chemistry
Apple TV+
Based on the bestselling debut novel from author, science editor and copywriter Bonnie Garmus, Lessons in Chemistry lands on Apple TV+ next month. Set in the early 1950s, it follows Elizabeth Zott (played by Brie Larson), whose dream of being a scientist is put on hold in a society deeming that women belong in the domestic sphere, not the professional one. When Elizabeth finds herself pregnant, alone and fired from her lab, she musters the ingenuity only a single mother has. She accepts a job as a host on a TV cooking show and sets out to teach a nation of overlooked housewives – and the men who are suddenly listening – a lot more than recipes, all the while craving a return to her true love: science.
From 13th October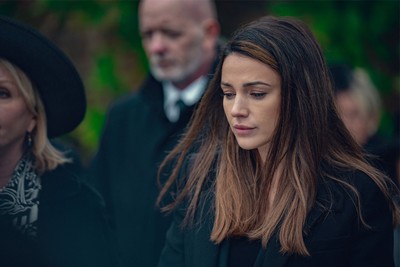 Fool Me Once follows Maya Stern (Michelle Keegan) who is trying to come to terms with the brutal murder of her husband Joe (Richard Armitage). But when Maya installs a nanny-cam to keep an eye on her young daughter, she is shocked to see a man she recognises in her house – her husband, who she thought was dead... Meanwhile, Maya's niece and nephew, Abby and Daniel, are trying to find the truth about their mother's murder several months earlier. Are the two cases connected? 
Date TBC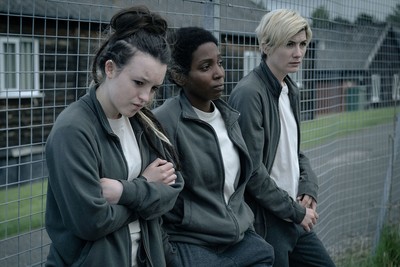 The first series of Time told the story of Mark (Sean Bean), who is sentenced to four years in prison after accidentally killing a man. Series two is an original new story told through the lens of three very different inmates, this time inside a women's prison. Arriving at Carlingford HMP on the same day, Kelsey (Bella Ramsey), Orla (Jodie Whittaker) and Abi (Tamara Lawrance) are thrown together to face an unfamiliar world. But even with the ever-present threat of violence within the prison's walls, they discover that an unexpected sense of community and a shared understanding might be possible.
Date TBC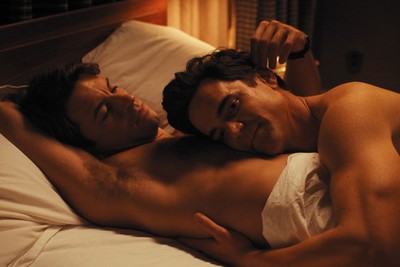 Fellow Travelers
Paramount Plus
Based on the novel by Thomas Mallon, Fellow Travelers is an epic love story and political thriller, chronicling the romance between two very different men who meet in McCarthy-era Washington. Matt Bomer plays charismatic Hawkins Fuller, who maintains a financially rewarding, behind-the scenes career in politics. Hawkins avoids emotional entanglements until he meets Tim Laughlin (Jonathan Bailey), a young man brimming with idealism and religious faith. They begin a romance just as Joseph McCarthy and Roy Cohn declare war on "subversives and sexual deviants" initiating one of the darkest periods in 20th-century American history. Over the course of four decades, we follow the characters as they cross paths through the Vietnam War protests of the 1960s, the drug-fuelled disco hedonism of the 1970s and the AIDS crisis of the 1980s.
Date TBC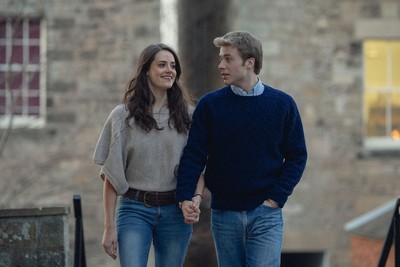 The sixth and final season of The Crown will air later this year. Getting ever closer to the present day, the series will take viewers to Scotland in the early 2000s. Prince William (Ed McVey) has started university at St Andrews, where he hopes to lead a normal life as possible before taking up his royal responsibilities. Little does he know that the future for the crown begins right on campus when he meets fellow student from Berkshire Kate Middleton (Meg Bellamy).
Date TBC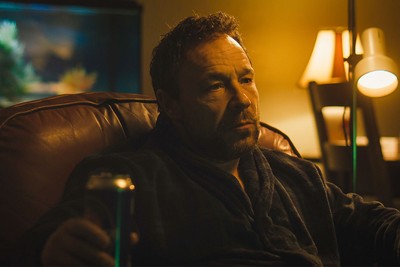 Series one of Boiling Point followed the staff at a restaurant on a night when everything went wrong. The forthcoming series picks up the drama eight months after Andy Jones (Stephen Graham) suffered a heart attack. Head chef Carly (Vinette Robinson) is battling to forge a name for new Dalston restaurant Point North alongside her old kitchen crew. Now, the team are under different pressures of running a restaurant amidst a hospitality industry in crisis, while also managing their complicated personal lives. 
Date TBC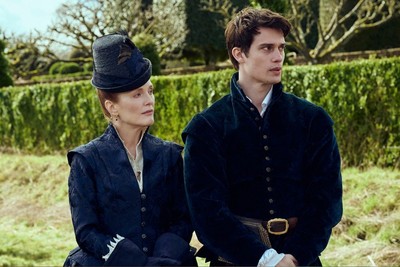 Mary & George
Sky Atlantic
Mary & George is inspired by the unbelievable true story of Mary Villiers (Julianne Moore), who moulded her beautiful and charismatic son, George (Nicholas Galitzine) to seduce King James VI of Scotland and I of England and become his all-powerful lover. Through outrageous scheming, the pair rose from humble beginnings to become the richest, most titled and influential players the English court had ever seen, and the King's most trusted advisors. And with England's place on the world stage under threat from a Spanish invasion and rioters taking to the streets to denounce the King, the stakes could not have been higher. 
Date TBC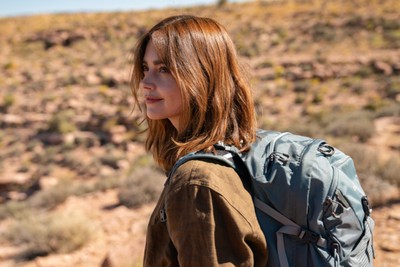 Based on B.E. Jones' novel of the same name, Wilderness features British couple Liv (Jenna Coleman) and Will (Oliver Jackson-Cohen) who seem to have it all: a rock-solid marriage, a glamorous new life in New York and their whole lives still ahead of them – until Liv learns about Will's affair. Heartbreak is swiftly followed by rage and revenge is her only option. So, when Will proposes a trip around America's epic National Parks to give their relationship a fresh start, Liv knows just how to get it... 
Started 15th September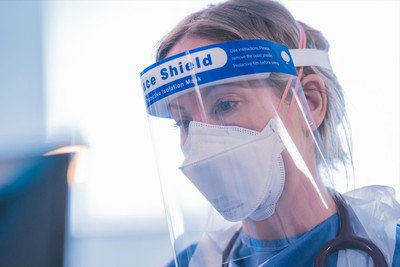 Breathtaking
ITV1 and ITVX
Joanne Froggatt plays Rachel Clarke in the role of a frontline hospital consultant. Breathtaking is based on doctor-writer Clarke's unflinching personal memoir of the greatest public health crisis in living memory, Covid-19. Produced by Jed Mercurio's production company, the drama recounts the devastating impact of the pandemic through the eyes of one doctor and how frontline medical staff endured fear and frustration as they desperately tried to save the lives of coronavirus patients.
Date TBC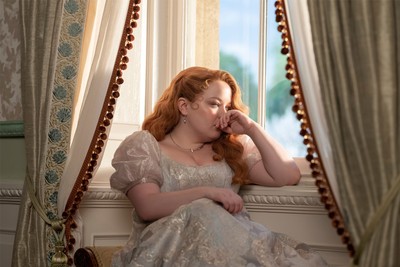 In this third series, Hannah Dodd (Anatomy of a Scandal) takes over the role of Francesca Bridgerton from Ruby Stokes, and viewers will finally be able to see the Colin Bridgerton and Penelope Featherington love story play out. After Penelope was cruelly dismissed by Colin at the end of season two, she sets about finding a new match in the ferocious Regency marriage market.
Date TBC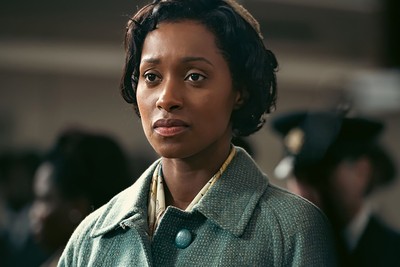 Three Little Birds
ITV1 and ITVX
Three Little Birds is written by Sir Lenny Henry and is inspired by his mother's stories about leaving Jamaica in the 1950s for Great Britain, which became her lifelong home and where she raised her family. Written with scriptwriter, Russell T Davies, who's an exec producer on the series alongside Sir Lenny, the drama is comprised of six fictional episodes. It tells the story of gregarious sisters Leah and Chantrelle, who hail from St Anne's district in Jamaica, and their virtuous, bible-loving acquaintance, Hosanna, as they board a cruise ship heading for a new life over here.  
Date TBC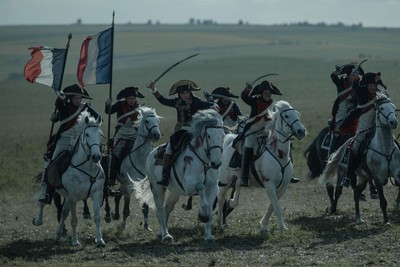 Napoleon is an original and personal look at Napoleon's origins and his swift, ruthless climb to emperor, viewed through the prism of his addictive and often volatile relationship with his wife and one true love, Josephine. The film, from acclaimed director Ridley Scott, captures Napoleon's famous battles, relentless ambition and astounding strategic mind as an extraordinary military leader and war visionary.
Date TBC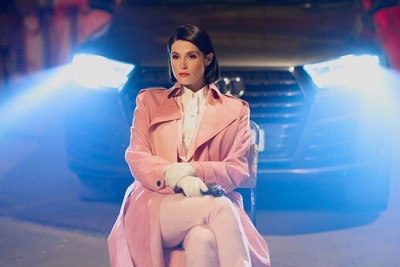 This stylish new thriller stars Nathan Stewart-Jarrett, Gemma Arterton, Niamh Algar, Ned Dennehy and Eddie Izzard. The drama kicks off where most crime stories end: after a high-stakes heist, when the crew of elite criminals have gone their separate ways and have tried to leave their old lives behind. Past and present collide when a ruthless assassin starts targeting them one by one. Why are they being stalked, who is behind the mayhem, and will they be able to find one another in time to protect themselves and the people they love?
Date TBC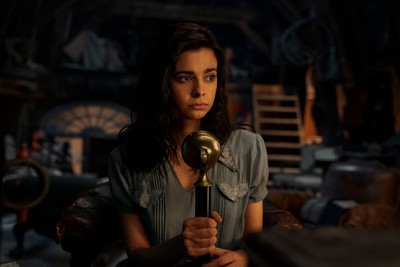 All the Light We Cannot See
Netflix
Based on Anthony Doerr's Pulitzer Prize-winning novel, All The Light We Cannot See is about Marie-Laure, a blind French girl and her father, Daniel LeBlanc, who flee German-occupied Paris with a legendary diamond to keep it from falling into the hands of the Nazis. Relentlessly pursued by a cruel Gestapo officer who seeks to possess the stone for his own selfish means, Marie-Laure and Daniel soon find refuge in Saint-Malo, where they take up residence with a reclusive uncle who transmits clandestine radio broadcasts as part of the resistance. Yet here, in this once-idyllic seaside city, Marie-Laure's path also collides inexorably with the unlikeliest of kindred spirits: Werner, a brilliant teenager enlisted by Hitler's regime to track down illegal broadcasts, who instead shares a secret connection to Marie-Laure as well as her faith in humanity and the possibility of hope.
From 2nd November
DISCLAIMER: We endeavour to always credit the correct original source of every image we use. If you think a credit may be incorrect, please contact us at info@sheerluxe.com.