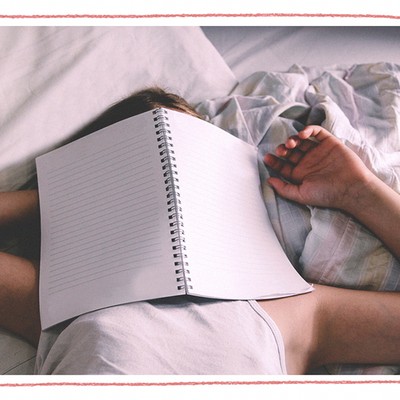 10 Tips For Raising Happy, Healthy Pre-Teens

As children approach their teenage years, they face a range of different issues and emotions, from puberty and periods, to cyber bullying and raging hormones. It was something primary school teacher Susan Akass knew only too well, so she took pen to paper and came up with 'Help! Why Am I Changing?' – a guide for children aged 9-12 explaining these issues in a friendly, digestible and practical format. Here's why it's proving a hit with both parents and children, alike...

After graduating from Oxford, I worked as a primary school teacher. But in recent years, I've turned my attention to writing full time, with a range of 'My First' books designed to be read by children, covering everything from changes in the human body to how to make cupcakes. 
I realised there was a need for a puberty book aimed at both sexes, which gave children an insight into the opposite sex and the issues they might be dealing with. With the help and endorsement from a paediatric doctor, a mental health specialist with experience working with trans and gender-variant young people, a teaching and pastoral care pro and a prep school houseparent, I knew we could cover all the bases.
A pre-teen is defined as someone aged between nine and 12. Normally, at this age, children are capable of so much and are great company – they can make interesting conversation, be funny and develop complex skills in sport, music and art. That said, puberty also leads to a range of both physical and emotional changes. There are also many pressures which start to emerge, which can make pre-teens a bit more difficult to live with.
I like to write in an accessible Q&A approach, with questions like "Why am I starting to get spots?" or "Why do I feel like an outsider at school?" Then, we tackle the specific concern with factual information, advice and reassurance. Whether it's physical changes such as starting periods and growing body hair, emotional changes like mood swings and feelings for the opposite sex, or social issues like cyber-bullying, the book can act as a starting point for conversations between parents and children. 
The response to the book has been really positive. People really appreciate that it's aimed at both boys and girls. It's written in a way that's relevant to children growing up today, too – covering things like the internet, 'sexting' and even period-proof underwear. And with lots of tips on issues like personal hygiene and peer pressure, it can help parents understand how to tackle these subjects at home.
Interested? Here is Susan's advice for raising happy, healthy teenagers…
The most important rule is to keep listening to your child and let them talk. Life can be hectic, and you may not be aware you're failing to give your child quality attention – many of us are guilty of keeping half an eye on our phone or trying to multitask. If they try to open up to you, make it a point to carve out time together. Maybe take a walk or go on a drive, so there's nothing to distract you.
 
Remember, a pre-teen is still a child who needs clear boundaries by which to determine their behaviour, so make sure you're enforcing them fairly and consistently. That said, look for opportunities to give them greater independence, so they can develop their own sense of responsibility.
 
There's growing evidence which proves changes in a child's brain during puberty can cause them to be moody, impulsive and irrational, to sleep late in the morning and also have trouble sleeping at night. It means these clichés of teenage behaviour are actually beyond their control. Try to be tolerant and non-confrontational when dealing with problem behaviour, while still enforcing boundaries.
 
This is an age when children are worried about so many things. For that reason, small worries can quickly escalate into something which feel much bigger. Take all children's concerns seriously and try not to burden them with yours. If possible, try not to expose them to arguments between you and your partner, so they don't internalise your problems.
 
Friends become increasingly important for pre-teens, and they can be a source of heartbreak, as well as joy. When things go wrong, or their feelings get hurt, teach them the social skills to deal with these difficult situations and how to manage them going forward.
 
Bullying is something every parent dreads. It's important to recognise that bullying is sustained nastiness, not a one off event. So be alert to changes in your child's behaviour, which could be a sign they're being picked on or even bullying someone else themselves. Decide when you feel it's necessary to take advice or further action, either at school or with other parents.
 
Phones and screen time can cause many conflicts, so establish some clear rules around both. Only allow internet access in family spaces, and manage your child's security settings so that you know his or her passwords. Never allow phones at meal times or in the bedroom at night – and remember, where you can, try to set a good example.
 
Pre-teens need clear, accurate information about the changes that are happening to them. Some parents feel confident about talking to their children about this, while others find it more difficult. A book can help – either as a back-up or a first introduction. Remember children will become more self-conscious as they develop, so give them the privacy they might need at first.
 
Self-confident children cope better when things go wrong, so let your children know how much you love them and how proud of them you are. Show them you enjoy their company. Try to make time to eat meals as a family, chat, play games and support them with their schoolwork and their interests. If you're a trusted presence in their lives, that trust is bound to be reciprocated.
DISCLAIMER: We endeavour to always credit the correct original source of every image we use. If you think a credit may be incorrect, please contact us at info@sheerluxe.com.