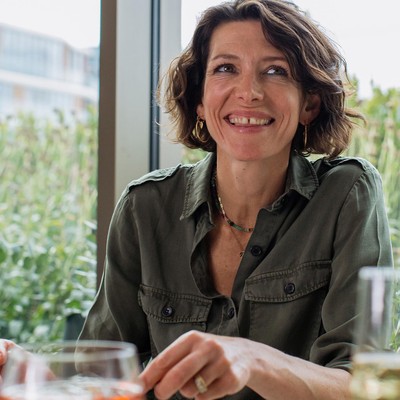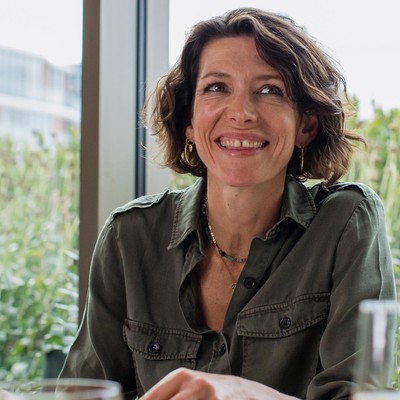 The Gold Edition Meets… Thomasina Miers

Thomasina Miers is a MasterChef winner, cookbook author and co-founder of the popular Mexican restaurant chain Wahaca. Having navigated her business through the difficult pandemic years and having since renewed her focus on sustainability and ethical consumption, we sat down with her to talk food memories, career highlights and what her death-row meal would be.

Image: INSTAGRAM.COM/THOMASINA MIERS
All products on this page have been selected by our editorial team, however we may make commission on some products.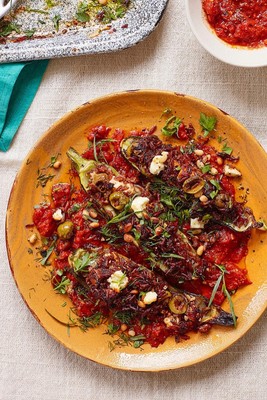 Food has been a passion for as long as I can remember. Even as a child I was better at playing with food than playing with dolls. I always loved seeing which ingredients my mother bought and wondering what I could do with them. I thought it was so much fun. In the week, my mother's priority was just to feed us but, at weekends, we'd push the boat out a bit more. We'd spend ages sourcing the best bacon and the best bread for BLTs or, if it was a birthday, my father would go to Selfridges food hall and get some incredible ingredient to cook with. They always invested in seasonal food and always sat us around a table as a family to eat together.
The first thing I ever learnt to make was profiteroles. I've always loved chocolate and I used to love chatting to my parents' friends – one of whom lived in South America. Whenever he flew over, he stayed with us and I was always trying to impress him. I decided a pile of delicious profiteroles was the best way to impress anyone. So that was one of the first things I learned to cook. 
Before I went on MasterChef, I didn't exactly have a career in food. I'd tried lots of different careers after going to a very academic school where people didn't really think a job in food was very viable. It wasn't until I went to the Ballymaloe Cookery School that I thought I could actually make a career out of food. After that, when I was 28, I was still trying to get jobs in food and that was when I saw an advert for MasterChef and decided to just take the plunge.
I was not brought up eating in Michelin-starred restaurants. So going onto a show like MasterChef was quite eye-opening. I mean, one of the challenges was to cook a Michelin level dish and I had not the remotest idea how to do that. I was definitely like the messy, chaotic cook on the series but what played to my advantage was the fact I'd spent a decade trying to work in food. I was so full of passion and I think they could see that. It's a really hard competition and you have to dig deep to get through all the different challenges. But I was so invested because I didn't have anything else.
I didn't have a clear idea of what I wanted to do when I came out of MasterChef. I just knew food was it. I spent time in Mexico, wrote a charity cookbook called Soup Kitchen and I then went straight into working at Petersham Nurseries with Skye Gyngell. That was such an amazing experience, and I definitely didn't have a plan for my own brand. But having come back from living in Mexico for a year, I knew there was a gap in the market – there were no proper Mexican restaurants anywhere in the UK.
Things really changed when I met my business partner Mark Selby in 2006. He wanted to open a burrito restaurant but I told him burritos were so boring compared to tacos – and that I could take him to some amazing places in Mexico that would blow his mind. He said, take me and show me, so I did and, from that point on, the two of us knew we could probably do something here that would be exciting and fun.
We had no idea how Wahaca would be received, because there was no precedent, really. If you talked to people about Mexican food, generally, the reaction was: are you mad? It was seen as naff and really downmarket. So it was quite a leap of faith. I remember having to cook for our investors and show them the food to prove it was a good idea. Then we opened and we had this crazy queue. The queue was actually a massive problem because people didn't want to stand in line for hours. Sometimes it snaked all the way around the block. So another restaurant was the only solution. That said, it was hard to open a second site because we had created such a family at the first. It was a lot to train up a new set of chefs and front of house team who we could count on to be as passionate as we were about the food.
From that point, things grew really fast for Wahaca. My publishing career also took off and I had three children in and around the same time. I took about six months of maternity leave for each child, but it was still very hard writing books in that timeframe! It's one of the reasons why there are so few women in food. It's such a challenge if you have young children. Luckily, I remember feeling so excited to be doing something I loved and knew I wanted to do for the rest of my life. I was extremely driven, having felt like I'd lost a decade during my 20s when I had no idea what I wanted to do.
Around this time, we were often compared to Jamie's Italian and other chains like Prezzo. But those chains often had between 100 to 200 sites and, by 2017, we still only had 25. Now, that's moderated to 13. At the time, 25 felt enormous to me – especially when I was concerned with growing the business sustainably. Sustainability really has been the common thread running throughout everything I've done. That, as well as eating seasonally and finding the pleasure in good food. When we started Wahaca, there were no other restaurant groups recycling their food waste or really engaging with organic food suppliers or thinking about their carbon footprint. Let me tell you, it was bloody hard work!
When we started it wasn't cool or sexy to talk about sustainability. It felt very off putting. But for us, it was just inherent in our values. I've personally always been interested in the environment and how we grow food. Everyone talks about being carbon neutral and carbon negative, but what about soil? What about water? What about pollution? What about biodiversity loss? There are all these other aspects to food that are so important. For me it's never been about greenwashing. It's always been about how can we do better, because there there's always room to do better. For instance, we're currently looking at cutting our refried beans, which are black beans bought on a commodity market. Cutting them with 25% peas will help support a co-operative of regenerative farmers, which in turn supports nature, biodiversity, water retention and carbon sinking. If you have any type of purchasing power, you can invest in a better farming system and therefore in a better food system.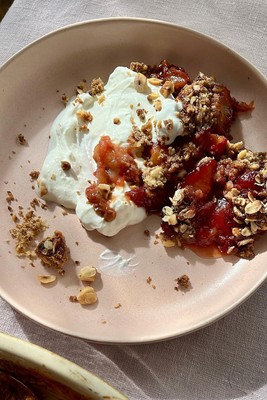 As a working mum, it's easy to feel like you're not doing well enough as a parent. And that you're not doing well enough as a businesswoman either. You're always slightly flying by the seat of your pants but, as you get older, you realise perfection is never achievable and not even desirable either. You can't do everything and tick every box every day. You also need support everywhere – there is no way one woman can do it all. I've been lucky to have the most incredible support from friends and family – too many business owners never mention how many people it takes to make your idea a success.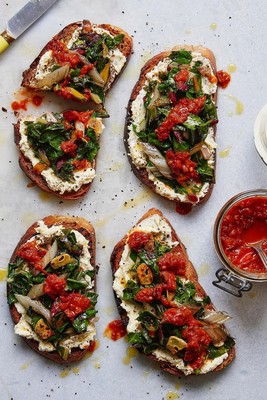 During the hard times – like the pandemic – you have to go back to your principles. You set up a business for a reason and then your values stem from those reasons. When things were looking terrifying for us, we sat around a table and asked ourselves questions like, 'Why are we in this business?' 'Do we believe in it?' 'Do we still want to be here in it in the next five to ten years?' Because those answers were all yes, it determined what came next. We've always invested in our people, so we made it a priority to look after them. During Covid, you needed a sense of purpose, no matter how small.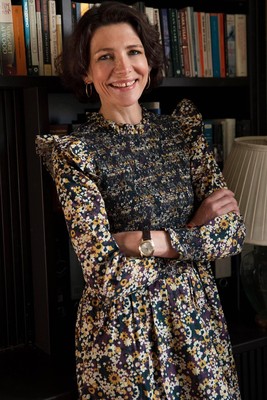 One of the things we're working on right now is a taco made with regeneratively grown beef. It means that every time someone eats a beef taco on our menu, we'd be able to tell them exactly which farm the animal comes from and how that animal was reared. Our beef tacos will be completely ethically sourced. All of us consumers have to start realising that most of the food we eat is grown against nature. Using Wahaca as a model for buying better ingredients that invest in nature, for me, is exactly where every business needs to be. 
If you opened my fridge on any given day, you'd always find butter in there. It just makes everything taste better. You'd also find carrots, celery, onion, garlic – basically things to make a paste for a delicious sauce. And leftovers – they're gold dust for creating quick meals in the week – as well as my bread starter which I use to make my own sourdough. I'm obsessed with buying high-quality flour that's regeneratively grown and wild farmed. It's not sprayed with herbicides which are linked to so many diseases. I know it's nutritious – which is why we eat so much bread in our house.
It's hard to narrow down my favourite food writers. But the book I come back to a lot is Moro by the two Sam Clarks – I really enjoy Middle Eastern and Spanish food, and this is the best of both worlds. I love Fuchsia Dunlop, too, because she writes so brilliantly about Chinese food and no one writes about Californian food like Alice Waters. Madhur Jaffrey really inspires me too – and who doesn't find inspiration in Ottolenghi? Yotam's just in a league of his own. I also love Nigel Slater's writing, although the first ever food writer I ever fell in love with was probably Jane Grigson. She just understood how great British ingredients were and why we should be buying more locally and from farmers' markets rather than big multinational companies.
My last ever meal would depend on the season. The produce is better in the summer, so I'd always start with a salad. You could grill courgettes, char-grill aubergines, grill peaches, pickle plums and then toss those through some lovely crisp leaves with some toasted nuts and cheeses, with some homemade vinegar and lots of fresh herbs on top. Then, the main course would have to be cooked over fire, whether it's a vegetable or a meat, in something like a chilli marinade. You can make great tacos with goat or lamb, with some tomatillos on the side. Pudding would probably be dairy based, so maybe like a baked cream with a mezcal marinated berry or fig coulis. 
In the winter, you could do something on toast to start. Something like cod roe on toast with a bitter leaf salad on the side. Then it would probably be some kind of slow cooked stew or a delicious stuffed pumpkin. Root vegetables are so amazing – I really recommend chargrilling celeriac and making enchiladas with chard and a green tomatillo sauce. Then I'd serve some delicious blue cheeses afterwards with lovely chutneys made using fall fruits like apple and raisins – with a bit of chilli in there. Finally, chocolate. I have a great molten chocolate cake in my Meat-Free Mexican book. Tequila and chocolate are such perfect bedfellows. The easiest pudding I make for a dinner party is good quality ice cream with a homemade chocolate sauce steeped in plenty of tequila. It is so delicious.
Visit ThomasinaMiers.com & Wahaca.co.uk for more inspiration and ideas.
DISCLAIMER: We endeavour to always credit the correct original source of every image we use. If you think a credit may be incorrect, please contact us at info@sheerluxe.com.