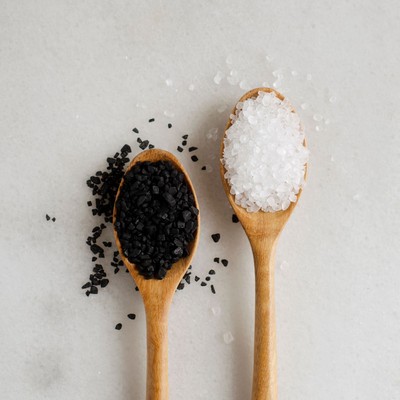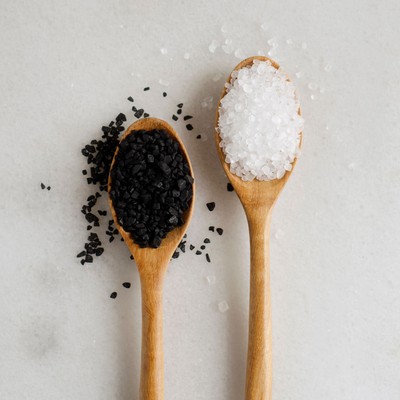 The Heart-Healthy Eating Plan That Could Be Worth Trying

Over the last decade, we've worked hard to reduce our salt intake, but the average UK adult still eats a third more than the recommended amount. Too much salt can lead to high blood pressure, a symptomless condition that can lead to stroke and heart disease. Enter the DASH Diet – one of the most popular diets in the US, it's based on heart-healthy guidelines that limit fat and focus on nutrients proven to reduce blood pressure. Simple to follow and backed by science, here's why three nutritionists think it's worth a try…

Image: STOCKSY/CRISSY MITCHELL
All products on this page have been selected by our editorial team, however we may make commission on some products.
"The DASH Diet – an acronym for Dietary Approaches to Stop Hypertension – is one of the most popular diets in the US and is frequently recommended by doctors and dietitians for those dealing with high blood pressure. It was developed in the late 1990s and has a number of bestselling books and cookbooks behind it, although it's less well known in the UK. Interestingly, information on the DASH Diet is scarce in the UK and isn't available on the NHS or the British Heart Foundation websites. Nonetheless, consistent evidence shows it has promising results in reducing the risk of high blood pressure and cardiovascular disease in those at risk." – Dominique Ludwig, nutritional therapist
"On the DASH Diet, you're encouraged to include plenty of fruit and vegetables, fat-free and low-fat dairy, wholegrains, lean meats, poultry and fish, as well as unsalted nuts and seeds. Like the Mediterranean diet, you should also eat plenty of legumes (beans and lentils), shellfish and healthier oils. The diet discourages processed food, alcohol, sugar and refined carbs, instead encouraging natural foods that have increased levels of potassium, magnesium and calcium – nutrients that can help lower blood pressure." – Dominique
What does a day on a plate look like?
"The diet is very similar to the Mediterranean Diet, labelled as one of the healthiest dietary patterns in the world, although a key difference is that the DASH Diet focuses on reducing sodium intake to no more than 1,500mg per day, equivalent to around half a teaspoon of salt. Breakfast could be a bowl of porridge with fresh berries and a sprinkle of nuts; lunch a salmon poke bowl made with brown rice, carrots, cucumber, avocado and broccoli; and dinner grilled chicken with quinoa, sweet potato wedges and greens. Snacks could be low-fat hummus with carrots and cucumber; low-fat natural yoghurt with fresh berries and cinnamon; or an apple with some almond butter." – Jenna Hope, nutritionist
"Following the DASH Diet offers several health benefits, especially for women over the age of 50. It's important to keep in mind that women in this age group are likely to have been through the menopause, which raises your risk of cardiovascular due to the reduction in oestrogen. High blood pressure is a common concern for women later in life, and the DASH diet has been shown to regulate blood pressure and even reduce the need for medication in some cases. Postmenopausal women are also at a higher risk of osteoporosis due to hormonal changes, and the DASH plan includes foods rich in calcium which are essential for maintaining strong bones and reducing the risk of fractures. Women over 50 are also at a higher risk of developing type 2 diabetes, and the DASH diet can help regulate blood sugar levels and improve insulin sensitivity. This can also support weight management." – Sophie Trotman, nutritionist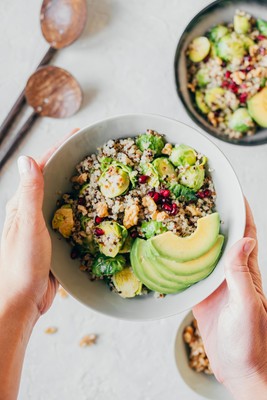 The DASH Diet is rich in POTASSIUM, MAGNESIUM and CALCIUM – nutrients that can help LOWER BLOOD PRESSURE.
Is it suitable for everyone?
"Since the DASH diet is based around a variety of wholefoods, there shouldn't be a risk of nutritional deficiencies. However, if you don't eat meat, fish or dairy, seek the advice of a nutritionist as this could put you at risk of a deficiency in iron, omega-3, iodine, vitamin B12 and calcium." – Jenna
Is cutting back on salt always a good idea?
"Salt plays an important role in the development of high blood pressure, but you do need some salt in the diet. While less is better for most people, those living in hot climates who sweat more, or those who exercise heavily, may need more. The body requires sodium as an electrolyte – it keeps us hydrated and is important for our nerves and muscles. Plus, some people are more sensitive to the effects of salt than others, and salt isn't the only reason why someone may have high blood pressure. A number of genes are known to have an effect on sodium sensitivity, which means lowering sodium may be more effective on one person than on another." – Dominique
Any tips for getting started?
"Start by making small, gradual changes to your eating habits. Implementing everything at once can be overwhelming, especially if you're not someone who cooks lots of meals from scratch. Try creating a weekly meal plan, making a shopping list accordingly and ensure you have nutritious options readily available. Stocking up on healthy foods and cupboard essentials makes it easier to prepare balanced, DASH-friendly meals. Use herbs and spices to enhance the taste of your meals instead of relying on salt, and get in the habit of reading food labels, choosing low-sodium and no-added-salt versions. If you can, cook most of your meals at home so you have control over the ingredients and cooking methods." – Sophie
"If you've been diagnosed with high blood pressure, the DASH Diet is certainly something to look into but remember that, when we eat a healthier diet, it's as much about what we give up as well as what we are eating. The DASH Diet contains plenty of nutrient-dense foods, although whether it's more beneficial than a healthy, colourful Mediterranean diet hasn't been proven. From my experience in clinic, most people see a reduction in blood pressure when they incorporate a lower-carb, Mediterranean-style diet into their lifestyle. Reducing excess visceral fat and eliminating processed foods, sugars and refined carbohydrates can also have a positive effect on all aspects of health, including our cardiovascular health. When we reduce processed foods from our diet, the diet is often automatically lower in salt. 
"However, it's worth bearing in mind that the DASH Diet is exactly that, a 'diet', and countless studies show diets are hard to stick to. The 80/20 rule is arguably a more realistic approach, with a focus on food freedom and an abundance of healthy foods. At the same time, high blood pressure is just one risk factor in cardiovascular disease. It's important to focus on other aspects too, such as the quality of the oils and fats you're eating, the impact of carbs on your blood sugar and the amount of fibre you're eating. All of these can impact your weight, which should also be a priority when tackling high blood pressure." – Dominique 
For more from the experts, visit DominiqueLudwig.com, JennaHopeNutrition.com and SophieTrotmanNutrition.com
DISCLAIMER: Features published by SheerLuxe are not intended to treat, diagnose, cure or prevent any disease. Always seek the advice of your GP or another qualified healthcare provider for any questions you have regarding a medical condition, and before undertaking any diet, exercise or other health-related programme.
DISCLAIMER: We endeavour to always credit the correct original source of every image we use. If you think a credit may be incorrect, please contact us at info@sheerluxe.com.