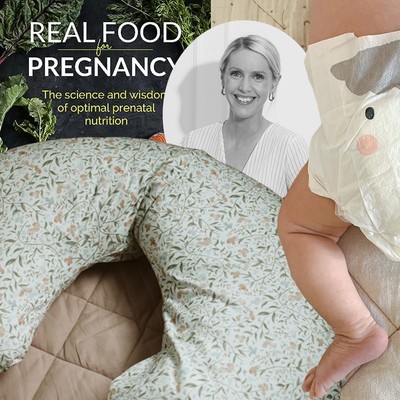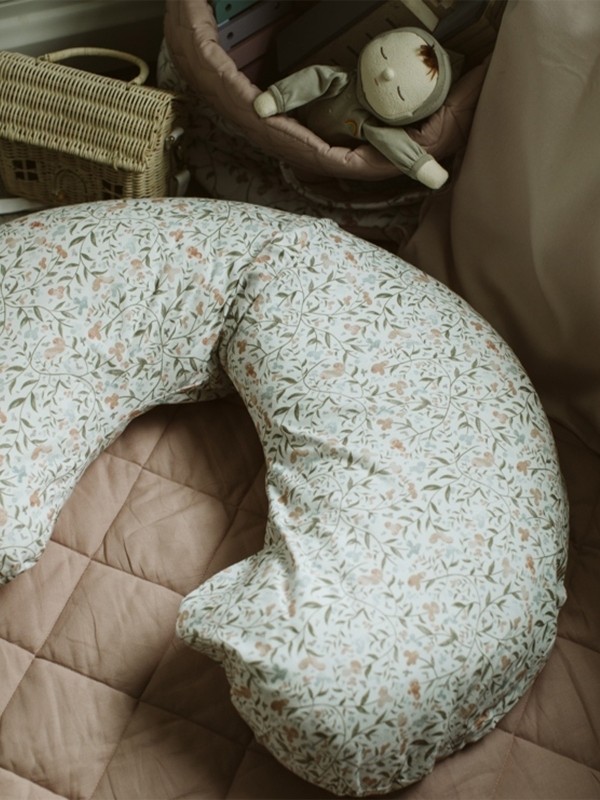 Tor's Pregnancy Health & Fitness Journey

SheerLuxe's senior health and wellness editor is expecting her first baby in December. From supplements to prenatal fitness and the brands she's discovered along the way, here's how Tor has been adjusting to her growing bump and the idea of becoming a mother.

Images: @BELLAMOON_OFFICIAL; @KITANDKINUK; @EQUILONDON
Images: @BELLAMOON_OFFICIAL; @KITANDKINUK; @EQUILONDON
All products on this page have been selected by our editorial team, however we may make commission on some products.
It took us two years to get pregnant. I had been on the Pill for ten years and decided to come off it when we got married in July 2021, assuming it may take some time for my cycle to regulate. I didn't have a period until May 2022, and even then, my cycles were very irregular, averaging anywhere from 60 to 100 days, which made pinpointing ovulation pretty much impossible. After endless appointments with an endocrinologist and a gynaecologist, I was diagnosed with hypothalamic amenorrhea, which happens when stress, intense exercise and inadequate nutrition alter signals in the brain that tell the ovaries it's safe to release an egg. A decade on the Pill had only dampened this response even further. It was clear my hormones were in serious need of a reset.
Working with a fertility nutritionist was eye-opening. Before jumping into fertility treatment (which was the recommended course of action from both the NHS and private health professionals up to this point), I was keen to give the holistic side of things a go. I enlisted the support of Alison Hall, a nutritional therapist specialising in fertility and miscarriage – and we clicked instantly. Our monthly sessions covered everything from optimising thyroid function (mine was seriously sluggish) to the vaginal microbiome, which plays a key part in successful implantation. Alison also helped me through DUTCH hormone testing, which I'd recommend to anyone looking for comprehensive hormonal insights. My oestrogen detoxification pathways were below par, my cortisol levels were out of whack and my dopamine levels were low. I learnt that so many stars need to be aligned for conception – nutrition, stress and exercise all factoring into the equation.  
So many stars need to be aligned for conception – nutrition, stress and exercise all factor into the equation.

Targeted supplements were key. Prior to getting pregnant, I used to take countless supplements and never really stuck to a consistent routine. While Alison takes a food-first approach – protein at breakfast and plenty of carbs and healthy fats throughout the day were the priority – I was also put on a bespoke supplement regime to counteract deficiencies triggered by the Pill and support my body to regulate my cycle. For around a year before getting pregnant, I was taking ashwagandha for stress resilience, Spatone to boost iron levels, Bare Biology omega-3 liquid for inflammation, Haskapa berry powder for antioxidants, NAC and chasteberry to encourage regular ovulation, magnesium glycinate for sleep, and Equi's Pregnancy Formula for all-round support. I also pulled back on intense exercise and prioritised strength training. 
OvuSense was the best investment. Within a few months of working with Alison, my cycles were getting shorter, although they were still irregular and despite using endless ovulation test strips, I struggled to pinpoint my fertile days. Alison recommended I start using OvuSense – to this day, I credit it with helping us fall pregnant. The OvuSense is a small sensor worn internally overnight (like a tampon) that takes your core temperature every five minutes to build up an accurate picture of your cycle. In the morning, you download the data to your phone – the idea is that however irregular your cycle is, it'll predict ovulation up to a day in advance. The app is basic and sometimes the data was infuriatingly slow to download, but thanks to its insights, my cycle in March 2023 was the one. I got a positive pregnancy test on the Easter weekend, just days after I'd picked up the drugs to start a medicated cycle with The Zita West Clinic.
Acupressure bands helped me through the first trimester. The first 12-14 weeks were tough – I was floored by terrible nausea and exhaustion (I get it now, there really is nothing like that first trimester fatigue), but acupressure bands took the edge off, especially on office days before I'd told anyone, and I went through endless boxes of Gin-Gins ginger chews, and orange and vanilla Yogi Tea. Fortunately, my symptoms disappeared almost overnight after the 12-week scan and the second trimester brought some much-needed energy.
Fitness is important to me, and I knew that when I got pregnant, it would need to stay in my routine. Exercise took a back seat in the first trimester – even gentle walking was a struggle some days, but Rhian Stephenson, nutritionist and naturopath, convinced me of the benefits fairly early on in my pregnancy. Rhian told me that exercising during pregnancy is linked to enhanced wellbeing, more energy, improved sleep, fewer aches and pains, and an easier delivery. It also reduces the risk of pre-eclampsia, gestational diabetes, and excess weight gain. It can even influence the cognitive development of your baby. Keen to reap all these benefits, I aim for three Peloton sessions each week – usually a mix of prenatal rides and full-body strength sessions – as well as plenty of walking each day. Natal Active leggings are my go-to pregnancy leggings – they sculpt to your growing body without putting pressure on your bump – and I live in Seraphine joggers when at home.   
Pregnancy nutrition can feel overwhelming. From cutting back on caffeine to steering clear of soft cheese and cured meat, I felt overwhelmed when I first became pregnant with the advice flying at me from all directions. Jen Walpole – a fertility nutritionist who I follow avidly on Instagram – recommended Lily Nichols' book, Real Food for Pregnancy, which has been eye-opening, especially when compared to the current NHS pregnancy diet guidelines. Lily is the go-to prenatal nutritional expert in the US, especially when it comes to gestational diabetes. In a nutshell, she recommends a diet comprised of mostly whole, unprocessed food – i.e. an omnivorous diet that includes plenty of vegetables, fruit, nuts and seeds, and animal foods, including meat, eggs, seafood and full-fat dairy. She says the more carbs you eat – especially refined carbs – the fewer nutrients your diet contains and the higher your chances of developing pregnancy complications.
I switched up my prenatal multivitamin. Since reading Lily's book, I have started taking Inessa's Pregnancy Multinutrient, which is higher in choline than the Equi formula. Choline is an underrated nutrient in pregnancy – studies show intakes at more than double the current recommended intake optimise the health of the placenta, reduce the risk of preeclampsia and improve baby's brain development and reaction times. I also now take Pure Encapsulations choline for an extra boost and am taking an additional iron supplement as my levels have plummeted in the third trimester. Hannah Alderson – another incredible nutritional therapist who I have worked with over the course of my pregnancy journey – recommended Thorne's iron bisglycinate, a gentler formula that's better absorbed than the standard NHS prescription. 
For equally fascinating insights, I also recommend Emily Oster's Expecting Better. An economist, Emily was surprised by how woolly, and restrictive, much of the medical advice surrounding pregnancy was when she fell pregnant. The book debunks common pregnancy myths by drawing on her own research – she covers topics like alcohol, induction, weight gain and the risks of pregnancy over the age of 35. It's a book I'll now give to all my pregnant friends.  
Mama Mio does a brilliant line of bump-friendly products. I've gone through bottles of the Tummy Rub Oil. Bloom & Blossom's Stretch Mark Oil is also lovely, and I'm hooked on De Mamiel's Phyto-P Elixir, a soothing facial oil that's formulated to restore calm to hormonally unbalanced skin. It feels like such a treat every evening. I'm also stocking up on products for the baby. The Organic Pharmacy's Baby Wash is delicately scented with apricot and chamomile and Kit & Kin's baby lotion came highly recommended. I can't wait to use the Kit & Kin nappies, too, the animal designs are adorable, and they're good for the planet.
A prenatal massage is the ultimate in pregnancy pampering. At a time when your body is changing, adapting and adjusting so dramatically, a pregnancy massage can alleviate many of the stresses – hello, third trimester aches and pains. The Pregnancy Massage at the Lime Wood spa comes highly recommended, and it's also the dreamiest spot for a babymoon (they'll even have a pregnancy pillow waiting for you on your bed). Many prenatal massages have you lying on your side, which I found uncomfortable on my neck and shoulders, but here, you lie on a clever pillow that has space for your bump so you can lie on your front. A tension-relieving combination of shiatsu, deep tissue and lymphatic drainage with just the right amount of pressure (many maternity massages just weren't 'enough' for me), I felt truly restored afterwards. For a London-based treatment, top marks also go to the maternity massage at the Sea Container's Agua Spa. Here, you lie on a water mattress that provides support in all the right places, while the therapist performs a blissful top-to-toe treatment that's particularly effective at easing swelling in heavy legs and feet.
Hypnobirthing is about reframing your mindset around birth. I admit that prior to signing up to Siobhan Miller's Positive Birth Company hypnobirthing course, I had no idea what the practice entailed. Halfway through the online course – you can dip in and out of the bite-sized virtual chapters as you please – I realised it's a little like sports psychology, utilising the power of the mind to help the body perform at its best physically. It's a combination of antenatal education – understanding how birth works, and the rights and choices you have along the way – and relaxation tools and techniques inspired by hypnotherapy to help eliminate fear and increase confidence. The accompanying app also sends daily affirmations to your phone. I'm topping this up with Milli Hill's book, The Positive Birth Book – it's the birth manual I didn't know I needed.
My hospital bag is packed and ready to go. Everything is packed in Storksak's Eco Duffle, which has a clever hanging organiser inside, making it easy to use without having to unpack in hospital. Following the advice of friends and family, everything is organised into separate, clearly labelled bags (I bought these from Amazon). Top tips I was given include packing an extra-long phone charger, a water bottle with a straw, and a couple of things from home to help you feel cosy – I'll be bringing my Bellamoon pregnancy pillow and Wildsmith's Pillow Spray. I'll be going home in one of my trusty Beyond Nine jumpsuits – they're so comfortable and forgiving to growing (and changing) bodies. I've also packed plenty of Aden and Anais muslins, which came recommended from pretty much every mum in the SL office.
Pregnancy has been quite the journey so far – more than anything I feel in total awe of the woman's body and what we are capable of.

The baby will be sleeping in our room for the first few months. I can't wait to start using our SnuzPod, a flexible crib that can be used as a bedside sleeper. It has a clever incline feature that gently tilts the crib, utilising the power of gravity to help with colic, and the bassinet can be removed from the stand for mobile use. We'll also be using the Owlet monitor for peace of mind, as well as a Stokke highchair (the newborn attachment means we can use it from birth to toddler) and an ErgoBaby bouncer, which has a clever ergonomic insert designed by a paediatric orthopaedist. I plan to rent other items from Baboodle and clothing for me via For The Creators. I'll also be stocking up on Pow Food's new meal range for parents, which have been designed by a leading nutritionist to aid postpartum recovery.
Motherhood is a complete unknown at the moment. But I'm so close with my mum, and I can't wait to have that kind of bond with my baby. I'm excited to see my husband become a father, too. Pregnancy has been quite the journey so far – more than anything I feel in total awe of the woman's body and what we are capable of. I've also learnt that knowledge is power – the more we understand about pregnancy and birth, the better we can feel about our options and choices, whatever they may be.
For more, follow Tor on Instagram @TorAliceWest 
DISCLAIMER: Features published by SheerLuxe are not intended to treat, diagnose, cure or prevent any disease. Always seek the advice of your GP or another qualified healthcare provider for any questions you have regarding a medical condition, and before undertaking any diet, exercise or other health-related programme.
DISCLAIMER: We endeavour to always credit the correct original source of every image we use. If you think a credit may be incorrect, please contact us at info@sheerluxe.com.