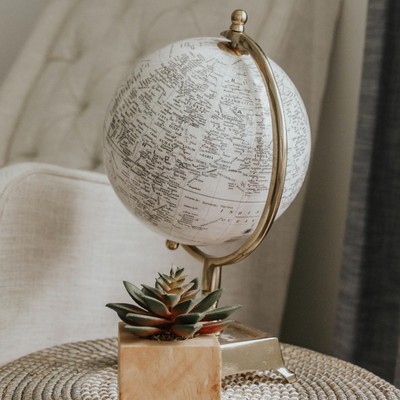 How To Holiday Smarter After Lockdown

If the pandemic has taught us anything, it's that we need to make our travel habits smarter and more sustainable. If that sounds like taking all the fan out of the fare, the good news is there are several ways to achieve it, from choosing eco-friendly holidays to making sure you're protected with adequate insurance. We went to the experts for their advice…

Think About Sustainability 
Travelling sustainably doesn't have to mean ditching flights altogether and only going on holiday once a year. There are plenty of simple things you can do to offset your carbon footprint, including:
Traveling closer to home – do you need to take a 16-hour flight, or can you have a great holiday in the UK or neighbouring European destination? 

Cut down your luggage. The heavier your bag, the more fuel your plane will need.

Use local transport systems and explore on foot or bike.

Look for accommodation with an eco-friendly ethos.

When camping or heading out on a road trip, leave as little behind as possible.

Consider digital detoxes and retreats.

Support local economies and be mindful of where you eat and drink.
Research Eco-Holidays
As well as making small changes to travel more sustainably, you should also consider eco-friendly holidays. Green Traveller specialises in low-carbon holidays and sustainable adventures in the UK and aboard. Whether you want to see the south of France by train or discover a rural escape in Ibiza, the website has all the information you need to plan an eco-friendlier holiday. For a luxury safari, AndBeyond have a great selection of sustainable trips that give back to community – from private safaris in South Africa and Botswana to guided tours in Peru, there's something for every budding adventurer. Intrepid Travel and Bouteco.co, which both operate worldwide, are also reputable companies and have an extensive collection of eco-friendly hotels to choose from.  
Look To Regenerative Travel
Regenerative travel is a smart way to give back to the industry. While it isn't a new concept, it's more important than ever to try and give back where you can. "Travelling has a huge positive impact on local communities where tourism contributes to people's livelihoods and can help to improve an area," says Vanessa Azzopardi, communications officer at Iniala Harbour House & Residences. "We should all ensure we leave a destination better than we found it – finding innovative ways to make a positive impact is incredibly important. At Iniala, we offer our guests the opportunity to experience various activities that promote social and environmental causes, such as private sea clean ups, informative nature walks and marine life spotting with a local organisation. Before booking your next trip, contact your hotel or place of accommodation to find out what initiatives you could get involved in."
We should all ensure we leave a destination better than we found it – finding innovative ways to make a positive impact is incredibly important.

Immerse Yourself In Nature
Once travel is back on the cards, a digital detox or remote holiday is a great option for those looking to switch off. "Get as far away from the modern world as possible, away from mobile phone coverage, light pollution, busy cities, towns and roads," says Jonny Bealby, founder of Wild Frontiers. "We all need a nature boost from time to time, even the most ardent city dweller. To breathe clear air and spot wildlife in their natural habitats is as good for the soul as it is for the body. Getting out into the wild gives our minds the space to readjust and see our own lives from a different, more positive perspective. But you don't have to fly halfway around the world to do this, Northumberland, Orkney, and the Shetland Islands have some of the most beautiful and remote landscapes in the UK. And if you fancy Europe, head to the Spanish Pyrenees, the Italian Apennines, or the Tatras Mountains in Poland and Slovakia." 
Take Out Proper Travel Insurance
Since the start of the pandemic, having adequate travel insurance has never been more essential. When travel corridors open up again and it's time to book a holiday – or staycation – having the right cover is vital. "It's important to find the best travel insurance for your needs, rather than just searching for the cheapest options," says Antony Martin, travel insurance expert at InsureFor.com. "The best thing to do is compare several types alongside each other. First, find the right type of insurance for your needs, then do a travel insurance comparison. Make sure you buy a travel insurance policy that offers free amendments, so if your holiday plans change, you can move your cover. You need to buy it as soon as you have made a financial commitment towards your trip – now more than ever, it's important for travellers to read and understand exactly what they are covered for to ensure they choose the policy that is right for them and will protect them from any Covid-19-related issues."
Staycation For Longer
With long-haul travel off the cards for the foreseeable, staycations are likely to be our main travel option once restrictions are lifted. But to avoid disappointment, it's a good idea to start planning your next trip now. "There will be a huge demand for staycation hotspots in the UK, particularly in remote places," suggests Jill Chalmers, managing director of Glenapp Castle. "Scotland will be a sought-after location and we expect to see a flurry of interest for those looking to embrace the Scottish air, rugged landscapes and wide-open spaces. Those after a longer staycation should look for a hotel with a good selection of activities and lots of space. Here at Glenapp Castle, we have added several new activities to our portfolio, including axe throwing, coasteering, yoga, kayaking, canoeing and forest bathing, and we expect other properties will do the same to entice travellers to stay for a longer period of time."
Don't just look to the biggest brands online – instead, seek out smaller companies, ask for recommendations, and book with an agency who will benefit from commission rates. 

Get Ready To Use An GHIC Card
Alongside adequate travel insurance, you'll need to get yourself a GHIC (Global Health Insurance Card) which have replaced EHICs. "All EHIC cards issued before the end of 2020 will be valid until their expiry date," says Nicky Kelvin, head of content at The Points Guy UK. "The new GHIC card, which came into effect last month, offers equivalent protection for emergency and medically necessary healthcare needs when in the EU on a temporary stay, which includes holidays, studying aboard and business travel. You'll only need to apply for the free GHIC cards when your current EHIC expires and it should take around two weeks to be issued." 
Book A Package Holiday
Rather than booking your flight and hotel separately, it's a good idea to consider a package holiday. "The main advantage is that travellers will be entitled to a refund in case of cancellation – something which is more likely to occur post-lockdown," advises Emma Coulthurst from TravelSupermarket.com. "The benefits of booking a flight and hotel together have really come into play over the last year, for example, despite government advice, some flights went ahead last year, leaving those who no longer wanted to travel unable to get a refund. With a package holiday, your trip should be cancelled if official advice changes and you'll be entitled to your money back. However, if you want to book your flight and hotel separately, be sure to thoroughly read any T&Cs beforehand. You need to check if you can get your money back if you change your mind, if you can switch your trip to a different date or destination, and whether you will incur any extra fees if you make a change."
Support Tour Operators & Rental Sites
When booking your next trip, consider going with a smaller, independent company or your local travel agent. Smaller businesses and rental sites will undoubtedly benefit from the support, even if your trip is in a few years' time. Don't just look to the biggest brands online – instead, seek out smaller companies, ask for recommendations, and book with an agency who will benefit from commission rates. 
*DISCLAIMER: Travel restrictions are changing daily, so please check the latest government advice before you book anything. Visit Gov.uk for more information.
INSPIRATION CREDITS: CORINNE KUTZ/.UNSPLASH
DISCLAIMER: We endeavour to always credit the correct original source of every image we use. If you think a credit may be incorrect, please contact us at info@sheerluxe.com.