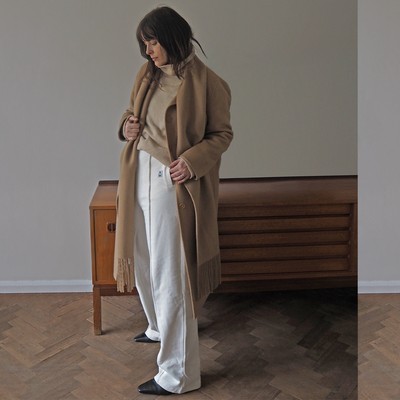 Anna Cascarina's Style Dos & Don'ts

As a consultant and content creator, Anna Cascarina has worked in the fashion industry for 25 years – no wonder she has plenty of sound style advice worth sharing. From good shopping habits to finding your personal style, here are her main dos and don'ts…

By Polly Sayer
All products on this page have been selected by our editorial team, however we may make commission on some products.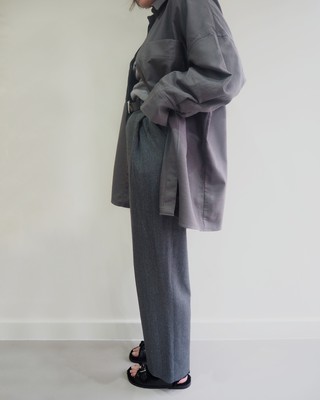 DO Balance Out Your Proportions 
Balancing proportions is one of the style rules I stick to religiously. If you wear an oversized wide leg pair of trousers, for example, then go for a fitted top. This creates the kind of balance that's more pleasing to the eye. However, rules are sometimes made to be broken and playing with proportions can be really fun. What I would say, is if you are heavy up top, try to keep your top half more fitted and experiment more with what you wear on the bottom – it will be more flattering. 
I keep a wish list on sites like NET-A-PORTER, Farfetch, MATCHESFASHION and Mytheresa, so when the sales start, I try to stick to what's on my wish list rather than scrolling aimlessly through pages of product. That way, you only end up buying things you really want or need. I also keep a list of pieces that I feel will add something to my wardrobe – usually basics like a black roll-neck, tees, cashmere knits – things that will link the items I already own together. Ideally, you want to buy separates you can wear multiple ways, so you really get the wear out of them. 
Dressing in a tonal outfit will create a streamlined silhouette that not only looks more pulled together, but can also make you appear taller. This works just as well with bright colours as it does with neutral tones, so don't be afraid to experiment.
If something doesn't fit properly, chances are it will sit in your wardrobe unworn, so finding a good tailor is worth the effort. This especially applies if you're a vintage shopper – often you find the outfit of dreams, only to find it doesn't quite fit properly. For that reason, tailoring is essential. In some cases, a good tailor can even help if something is too small by letting out the seams or adding in some extra material. 
DO Buy The Best You Can Afford
You should always buy the best you can afford so your wardrobe is full of quality pieces that fit well. We all know that fast fashion isn't sustainable, so if you invest in items that are better quality, then not only is it better for the environment, it will also last longer in your wardrobe. 
DO Know Your Own Personal Style 
This is so important and in my online course 'Styling for Instagram', there's a whole module dedicated to this subject. With the rise of social media, it is so easy to be swept up in what everyone else is wearing and, of course, we all love to find fresh inspiration. But sticking to your own sense of style is essential to ensure your own personality shines through. 
DO Try To Build A Capsule Wardrobe
A capsule wardrobe doesn't mean only monochrome or neutral colours. Think of it more like a selection of items that can be mixed and matched to create a whole range of outfits – pieces you pull out time and again to wear in lots of different ways. A capsule wardrobe can be full of colour and print, too. It's personal to you, so it's about putting together a collection of pieces you love and that work with each other. Then, every season you can add a few trend-led pieces to ensure things stay up to date.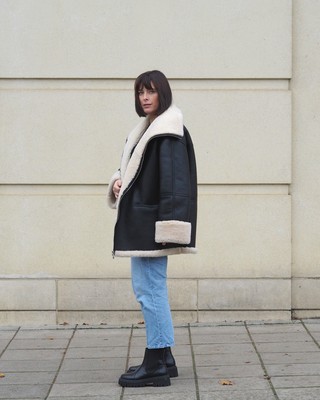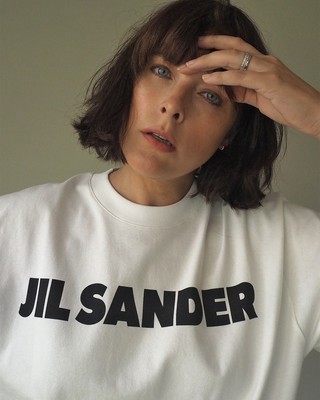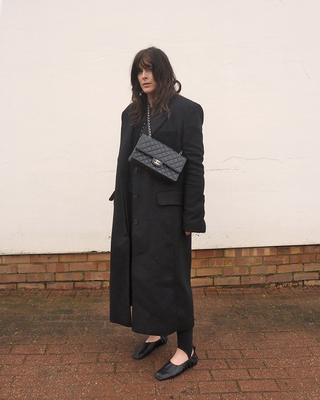 DON'T Be Afraid To Clash Prints
I love to mix prints and the way to do it successfully is to stick to prints that are in the same colour family – perhaps some blue printed trousers with a similar printed blouse. It's also important the print size is different. For example, I might wear a big floral print blouse with a smaller ditsy floral print skirt. This way the clash can still breathe. 
DON'T Panic Buy In The Sales
It's easy to get swept up by a hefty discount, but if the item wasn't on your radar before it went on sale, you don't need it. As I always say, it's only a bargain if you were going to buy it anyway. I recently bought a pair of boots by The Row in the sale from Selfridges with £200 off. I'd wanted them for months, so it was a splurge I was willing to make. 
DON'T Be Afraid To Wear Vintage 
Many people still fear buying second hand, but I've bought some incredible items from pre-loved stores, many of which were sold with the tags still on. There are thousands of pre-loved online stores now that source incredible items, have them thoroughly cleaned and package them beautifully so that when you get them, it's just like getting something brand new. With vintage, I love how unlikely it is that you'll be wearing the same thing as anyone else, and I also love to romanticise the story behind each piece. Ultimately, we all have to get on board with the fact that keeping fashion circular is the most sustainable way to shop. 
DON'T Forget To Accessorise 
Accessories can make or break an outfit. A pair of incredible shoes or bag can always elevate a simple pair of jeans and tee. Some people think you can't over-accessorise but as Coco Chanel famously said, "Before you leave the house, look in the mirror and take at least one thing off." Accessories are important, but don't overdo it. A statement necklace or a pair of elaborate earrings is enough. Never both!
DON'T Discount Animal Print 
They say you can treat leopard print like a neutral, but there are countless other animal prints out there waiting to inject a bit of personality into your wardrobe. If you're apprehensive about styling it, dip your toe in with some accessories. A simple black outfit with a pair of gorgeous animal print boots or bag is so chic. 
DON'T Wear Underwear That Doesn't Fit
A well-fitting bra is the foundation of any look. If you feel good in your underwear, the rest will follow. It's normal for your body shape to fluctuate, so remember to get fitted regularly.
DON'T Think You're 'Too Old' For Something
That saying 'mutton dressed as lamb' is so problematic and has made a whole generation of women scared to wear what they want to for fear of looking inappropriate. Wear what you love, what makes you happy and what you feel good in. As long as you feel confident, that's all that matters.
Follow @AnnaCascarina on Instagram for more fashion inspiration.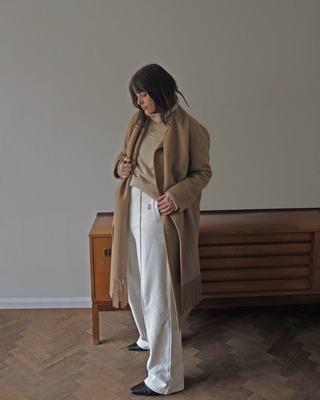 DISCLAIMER: We endeavour to always credit the correct original source of every image we use. If you think a credit may be incorrect, please contact us at info@sheerluxe.com.