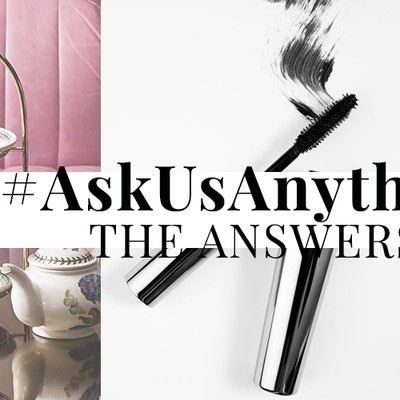 #AskUsAnything: 50+ Fashion, Girls' Day Out & No-Smudge Mascaras

#AskUsAnything– quite literally, anything – and we'll put your queries to the experts, who then share their words of wisdom right here. This week, there's style advice for 50+ women, a top make-up artist's favourite no-smudge mascaras, where to take the girls for an afternoon tea, and a nutritionist's tips for weight loss and lowering cholesterol…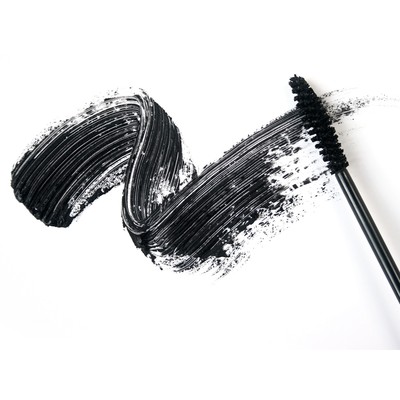 BEAUTY:
"I need a mascara that doesn't smudge no matter what! What do you suggest?"
Answered by make-up artist Emma Day…
Chanel's Le Volume de Chanel Waterproof Mascara or Lancôme's Hypnôse Waterproof Mascara – put either on first thing in the morning and they won't budge until bedtime. Both are great options if you have watery eyes or are looking for something that won't run when you're swimming.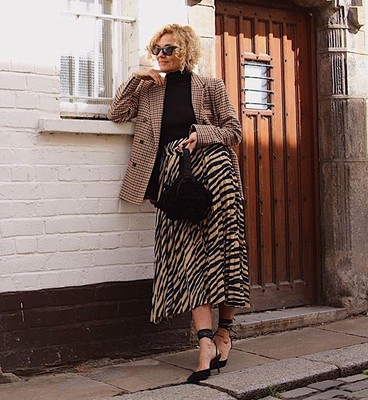 INSTAGRAM.COM/VENSWIFESTYLE
FASHION:
"Please could you provide some fashion advice and inspiration for 50+ women. How to look stylish on a budget – preferably no floral minis."
Answered by image consultant & personal stylist Victoria Genevieve…
The key to looking stylish on a budget in your 50s is to concentrate on key items and embrace a 'less is more' frame of mind – think textures and classic items with a twist. Invest in a great winter coat, this is the part of your outfit that everyone sees in the winter. You can go bright, or perhaps a light grey or navy depending on your colouring.
Go for a soft tailored blazer instead of a cardigan, which is often an outfit-killer. Whistles have a fab example of an everyday blazer and it comes in two great colours.
Cashmere is a great investment item for autumn/winter and it doesn't need to be expensive, Marks & Spencer have a fabulous selection of cashmere and with their Sparks card, you can often get 20% off, which makes it easy to look stylish and luxurious while on a budget.
CULTURE:
"I'd love to know some great places for a girls Christmas afternoon tea in December."
Answered by SL Lifestyle Editor Heather Steele…
If you want to combine your meet-up with a little Christmas shopping, head to luxury bookstore Maison Assouline's flagship on Piccadilly. As well as a choice of Moroccan, Parisian, and Japanese afternoon teas, you'll be able to browse fashion books, candles and furnishings on the way out.
When it comes to something a little quirkier, you can't go wrong with an afternoon in the David Shrigley-decorated Gallery at Sketch. The kitchen's pastries are the prettiest in all of London. Or if you fancy a side of views with your afternoon tea, head to Mondrian London for Dandelyan's renowned Wyld Tea. The number one spot on the 'World's 50 Best Bars' list is set to close next year, so now's your chance to get in there while you can.
And for a truly classy experience in the centre of town, the Rosewood London's Mirror Room is serving its award-winning 'Pop Art Afternoon Tea' until the end of the year. The Andy Warhol soup can-inspired treat tastes as good as it looks.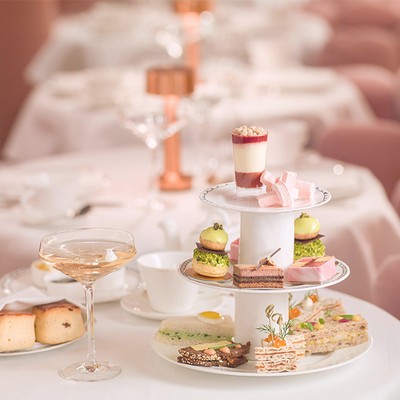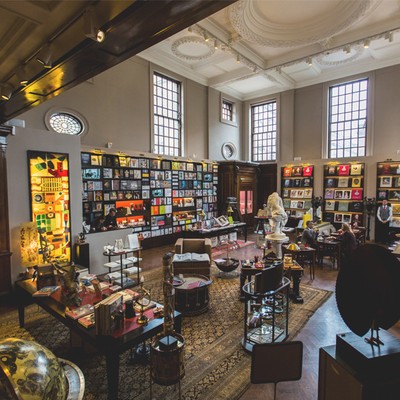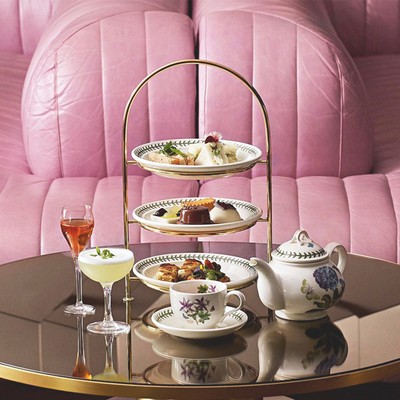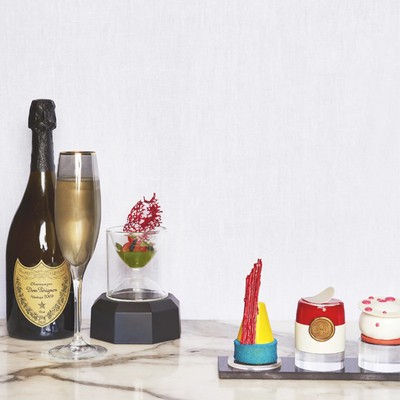 HEALTH:
"I'm a nurse working 14-hours shifts and I'm finding I'm literally piling on the pounds. How can I eat healthily whilst working long hours?"
Answered by registered nutritionist Fiona Lawson…
In an ideal world, we'd all take the time to have three relaxed meals a day. However, for many people, this simply isn't realistic – especially when you're working long days.
There are a few tips and tricks that can help stabilise your weight, even when you don't have a lot of time to think about food. First things first, eat a source of protein for breakfast. This macronutrient provides you with a slow-release form of energy, which regulates blood sugar and stabilises your appetite. In fact, some studies show that people who eat a protein-rich breakfast eat up to 500 calories less during the rest of the day, simply because they're that much more satisfied. Greek yoghurt with nuts and berries, slices of frittata or a pre-made chia pot are great protein-rich breakfast choices. What's more, they're all easy to transport.
You may not be able to have a proper break every time you eat, but you can get yourself into a state of relaxation fairly quickly. This, in turn, helps you to focus on your food and digest it properly. Before eating anything, take five deep breaths. Really look at your food before eating it. Savour that very first bite. Often, these simple steps are enough to make people more aware of what they're eating, which means they feel the need to eat less overall.
Finally, try and be mindful of your sugar intake. It can be easy to reach for a chocolate bar or biscuit when you're having an energy dip during a long day or night, but it just ends up making you feel more lethargic later on. If you need to snack, pair a piece of fruit with some nuts, or opt for some pre-cut crudités with a small pot of hummus. It requires a little preparation, but you'll soon see that it's worth the effort.
 
"I'm a 38-year-old women, and I'd really love some recommendations or tips on reducing high cholesterol."
Answered by registered nutritionist Fiona Lawson…
Our cholesterol levels are influenced in part by our genetics, but they're also affected by our food and lifestyle. Happily, that means there's lots we can do to combat high cholesterol.
Several studies have shown that consuming just half a cup of pulses or legumes daily can help to reduce LDL cholesterol. Focus on eating a large handful of chickpeas, lentils, haricot beans or black beans daily. These are easy (and inexpensive) to incorporate – why not try chickpea burgers or homemade dhal? You could even make your own baked beans.
Another good way to combat high cholesterol is to favour monounsaturated fats over saturated fats. In practice, this means opting for olive oil over butter, or choosing a ripe avocado instead of a slab of cheese. Almonds are a good choice too, as these have been found to help cut cholesterol.
Finally, get outside. A lack of sunlight has been shown to have adverse effects on cholesterol levels. Go for a walk during the day, and expose as much skin as decorum and temperature allows!
 
DISCLAIMER: We endeavour to always credit the correct original source of every image we use. If you think a credit may be incorrect, please contact us at info@sheerluxe.com.