#AskUsAnything: Chin Fillers, Meal Planning & Sex After Babies

#AskUsAnything– quite literally, anything – and we'll put your queries to the experts, who then share their words of wisdom right here. This week, there's advice on getting fillers from SL's go-to aesthetic doctor, meal-prepping tips from health guru Madeleine Shaw, our very own Fashion Ed's picks for black-tie events and everything you need to know about reigniting the flame in the bedroom after having a baby…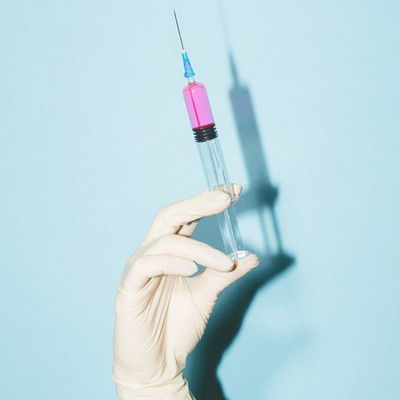 BEAUTY:
"A little while ago, one of the team mentioned on your podcast that she had chin fillers to improve her side profile. I've wanted to get this done for a while, so I wondered if you know what doctor she went to?"
Answered by aesthetic practitioner, and the man behind the filler, Dr Richard Sibthorpe…
Like the rest of the face, the jaw line can become loose and start to head south. Fillers can give a refreshed look. When injecting the jawline with a hyaluronic acid filler it must be injected along the natural angle, at the right depth and made symmetric to achieve a true aesthetic enhancement. The key is to know how much volume has been lost and to reinstate it appropriately.
HAIR:
"How can I style my straight, thin hair? I only ever wear it down and need easy style inspiration."
Answered by Sam Burnett, Owner & Creative Director of Hare & Bone salons…
A really good tip when styling fine, straight hair is to use 'pre-product' use before styling – sort of like a primer for your hair. KMS has just launched the Addvolume Volumising Spray, which helps styling last longer in the hair and encourages volume and body from the roots right through to the tips.
Once your hair is blow-dried, use a mouse to bulk out the hair and add extra volume and hold. And when it comes to styling, using a tong and twisting the hair in a spiral wrapping formation will create a voluminous whip within the curl and make the hair appear thicker and bouncier. After you've tonged the hair, use the KMS Thermashape 2-in-1 Spray – this is both a heat protector and finishing spray to gives curls the ultimate hold (an essential for straight hair).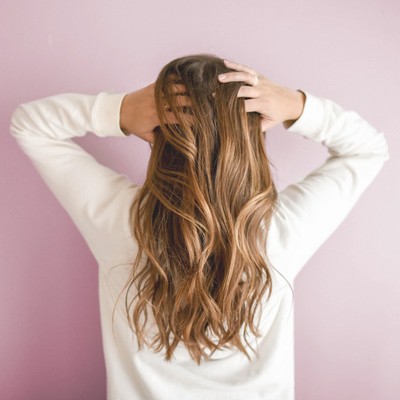 Extra tip: Try pulling the hair into a ponytail at the back and add some Balmain Paris hair extensions – they do some great clip-on ponytails to create a quick and striking look. You can also pull your hair into a high ponytail and add a half wig (Balmain Paris do these too), pinning it around the pony and wrapping into a messy topknot. You can get 'flip-in' hair extensions – soon to be stocked in Hare & Bone salons – which are super easy and quick to apply to the hair, and create additional volume.
HEALTH:
"How can I use meal planning to be healthier with no time during the week?"
Answered by nutritional health coach Madeleine Shaw…
1. Use Sunday as a meal prep day, I like to cook up a pot of brown rice, roast some veggies and cook a chicken which I can use throughout the week.
2. Have lots of delicious healthy foods like smoked mackerel, avocado, cans of chickpeas and cherry tomatoes which don't take any time to cook and can be plated together with some olive oil and seeds.
3. I love a slow cooker – you can make a big stew which you chunk everything in in the morning at late at night and it will cook for eight hours while you sleep or work. Then you have a delicious homemade stew that feels effortless.
4. Eat breakfast at work. If you don't have time for breakfast at home, then have delicious bircher muesli, some fresh fruit and oat milk ready at work to pop together when you get in.
 
FASHION:
"I struggle to find dresses for black-tie events. Something with a bit of edge, between £200-£600. I've looked at Solace London and Laura Jackson for Rixo, but do you have any other labels to suggest?"
Answered by SL Fashion Editor Charlotte Collins…
I'm no stranger to this question – people are always on the hunt for great events dresses that other guests won't be wearing. In your question you referenced Solace London, and I've included it for those who don't have it on their radar yet – their dresses are almost futuristic in their asymmetric cuts and dramatic detail.
White styles are the star of the show for the brand, so if it's a wedding you're headed to you'll need to look further afield, and Three Floor is well worth checking out; the British label was up and coming around the same time Self-Portrait was making its name, but hasn't had the same international expansion. Their styles are similar – think laser cut outs, busy details and lace panelling – but lesser known, so you're likely to be one-of-a-kind.
And if you're looking to spend a little more? Beulah London may be in the upper echelon of your price bracket, but their new season jumpsuits, dresses and separates are the perfect glamorous/wearable hybrid.
 
RELATIONSHIPS:
"Would love to hear an expert view on sex after having a baby. I'm sure I'm not alone in having that part of my life totally destroyed. Especially after baby number two, when tiredness, lack of body confidence and general feelings of stress has caused distance in our marriage. It all feels a bit awkward – like we're both teenagers again – and it would be great if you had tips on how to relight a flame in the bedroom and keep it that way."
Answered by psychosexual & relationship psychotherapist Kate Moyle…
This is a normal experience for couples after they have had a baby, especially if we have more than one child – for such little people they have an almost unique ability to turn our worlds upside down and make us rethink our use of the word busy. It's also not uncommon for there to suddenly be a sense of not being sure or knowing what to do, as you suggested in your question when you mentioned feeling like a teenager again.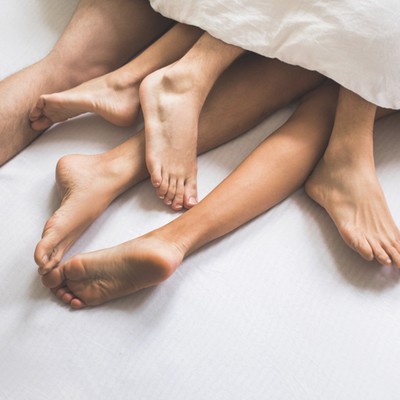 Sex and intimacy changes and goes through stages and phases throughout relationships and having children is certainly a big one of these. The important thing is that this part of your life needs nurturing and looking after, and so first you need to make the time to do that. Secondly, don't set the unrealistic expectation of getting back to 'how we used to be' – your life, and you, aren't the same as you used to be so why should your sex life be? Instead think about and talk about what you would both like, this is an opportunity to work out your new normal.
Although sex is a part of intimacy and relationships, it isn't necessarily the measure of a good relationship. What does make good sex is good communication outside of the bedroom. As you're struggling with body confidence and how you feel, work out what makes you feel more comfortable and confident, such as having the lights dimmed, or wearing some clothing or underwear that makes you feel good. Then make time to just be together and to feel close, without the pressure to jump back into sex.
It will feel new and potentially both nervous and exciting but it's because you are getting to know each other again. Anticipation is the best natural aphrodisiac so lie facing each other either on or in your bed, whatever feels comfortable, and talk making lots of eye contact, kiss and touch.
It's important for you to have a sense of what it was like to be a couple again before you were a family, as is playing around with touch and massage – sensuality is a big part of sexuality and touch, foreplay and non-penetrative sex are all ways of helping your body with its natural process of arousal and for you to create feelings of desire.
You may find it a good idea to focus just on re-building sexual connection away from intercourse to start with, and when you feel ready to move to the next stages don't be afraid to try things like lubrication ( I recommend Yes Organics which is very high quality, all-natural and organic) to help with the mechanics of it. Anything that makes life easier for you will help you to relax, feel more comfortable and will mean that you both have a better time.
Remember that sex used to be about fun and pleasurable and so it's important to work out how that works best for the two of you as a couple.
 
DISCLAIMER: We endeavour to always credit the correct original source of every image we use. If you think a credit may be incorrect, please contact us at info@sheerluxe.com.