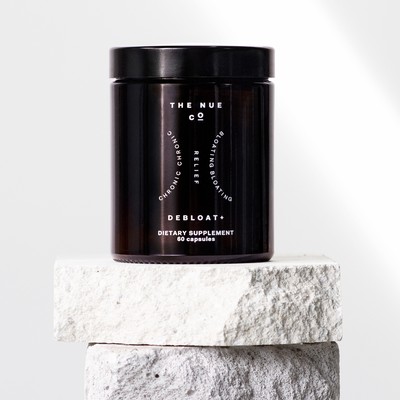 Our Sale Picks From The Supplement Brand Insiders Swear By

The Nue Co. is the supplement brand wellness experts and those in the know are turning to in their droves. That's because – from gut and skin health to a better night's sleep – it offers targeted solutions to some common health problems. Combining science with natural ingredients, its one-of-a-kind formulas not only do what they say. They get to work quickly, promising a tangible boost to wellbeing in as little as 30 days. Whether you're looking to soothe a troublesome tummy or enhance your glow, these are the formulas to know. Plus, the entire range is currently 25% off...

CREATED IN PARTNERSHIP WITH THE NUE CO.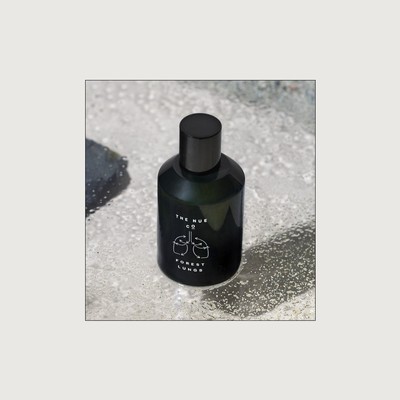 FOREST LUNGS, £85
Why We Rate It: Proof that not all supplements need to come in capsule form, this fragrance replicates compounds emitted by trees scientifically proven to ease stress and anxiety. A woody blend of vetiver, cedarwood and pine with notes of fresh citrus, it's the fragrance you didn't know you needed.  Available here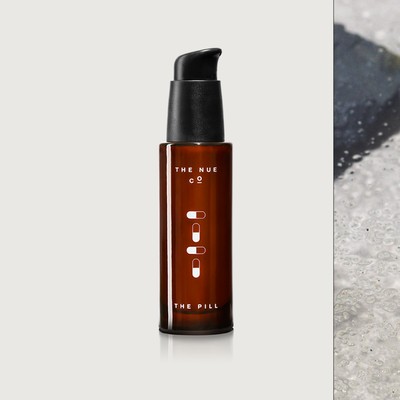 THE PILL, £65
Why We Rate It: Like a supplement for your skin, this one-step serum is concentrated with plant-derived AHAs to encourage a healthy glow, humectants to boost moisture, botanical extracts to soothe and caffeine to banish puffiness. The ultimate product to streamline your skincare shelf, studies show it will dramatically improve skin health in just six weeks. Available here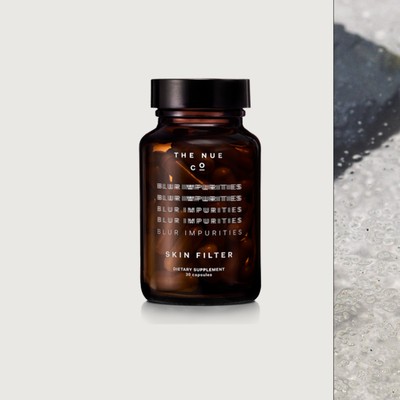 SKIN FILTER, £40
Why We Rate It: One of The Nue Co.'s bestselling products, this hero supplement will significantly improve sun damage, pigmentation and breakouts in just two months. A first-of-its-kind blend of vitamin C, zinc, melon and champagne grape seed, as well as vitamin A in the form of beta-carotene, it's like your retinol serum, but in a capsule. Available here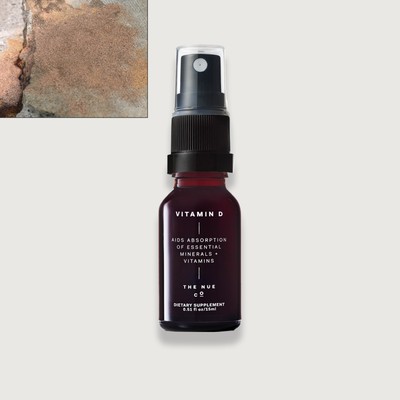 VITAMIN D, £15 
Why We Rate It: With recent studies showing vitamin D can support a healthy immune system, it's more important than ever to keep your levels topped up. This handy spray delivers 375% of your daily intake of vitamin D, giving your immunity and mood a helping hand. What's more, it has a 3% higher absorption rate than capsules – it's clever stuff. Available here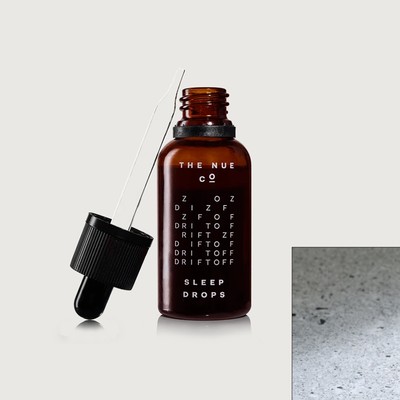 SLEEP DROPS, £20 
Why We Rate It: If you find a good night's sleep hard to come by, this heavenly blend of valerian root, passionflower, catnip and chamomile will calm and repair the nervous system, helping you fall and stay asleep without any drowsiness the following day. Simply place a few drops under the tongue 30 minutes before bed. Available here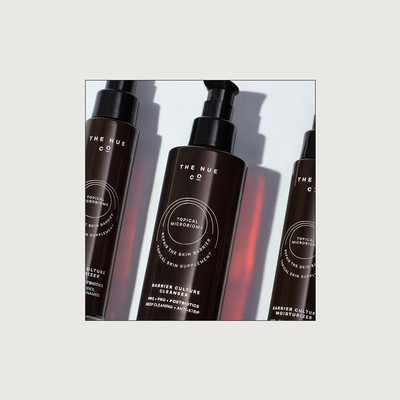 BARRIER CULTURE CLEANSER, £32
Why We Rate It: Concentrated with prebiotics, probiotics and postbiotics, this sulphate and soap-free cleanser will feed the good bacteria on your skin and treat the skin itself, actively calming and conditioning as you go. A velvety gel that transforms into a light, milky foam for a deep cleanse, it's suitable for all skin types, especially those prone to breakouts, sensitivity and irritation.Available here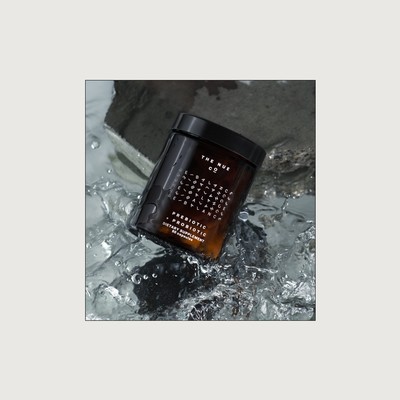 PREBIOTIC + PROBIOTIC, £45
Why We Rate It:  A healthy gut has benefits not only for our digestion, but our skin and even our mood. Going one step further than your average probiotic, this forward-thinking supplement contains prebiotic inulin to feed the friendly bacteria in your gut and stabilise blood sugar, as well as probiotics to bolster your microbiome. Unlike other formulas, it's made from spores, which lie dormant until they're activated by the pH of your small intestine, which is exactly where you want them.  Available here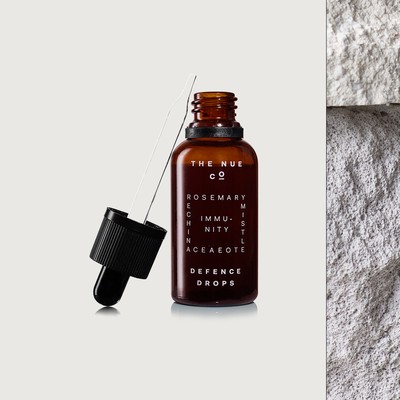 DEFENCE DROPS, £25
Why We Rate It: An immune-boosting liquid tincture concentrated with adaptogenic herbs and botanical extracts prized for their health benefits – such as echinacea and rosemary – take a few drops at the first sign of a sniffle or scratchy throat. Use daily throughout the autumnal months as a preventative measure or as needed. Available here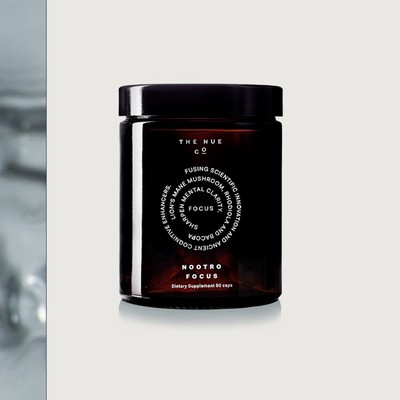 NOOTRO-FOCUS, £65
Why We Rate It: Designed to heighten mental clarity and increase alpha brain waves, this SL favourite contains L-theanine – the amino acid found in green tea – and adaptogens to encourage a calm, stressless state. Take it at the start of a busy day and let it work in the short and long-term to boost cognitive function and protect brain health. Available here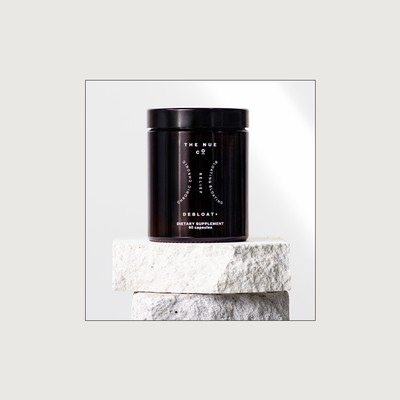 DEBLOAT+, £40
Why We Rate It: If you're prone to bloating and indigestion, this hero formula is one to try. A cocktail of gut-supporting digestive enzymes and Ayurvedic herbs – think soothing cinnamon and ginger – it will kickstart digestion, ease bloating and abdominal pain, and help your body break down sugars, fats and proteins. Take daily with your heaviest meals for the best results. Available here
Get 25% OFF the entire The Nue Co. range from 26-30th August, valid across the entire site.
 
Sheerluxe readers can get early access to the sale from 24th August with the code SLEARLYACCESS​.
Visit TheNueCo.com.
 
DISCLAIMER: Features published by SheerLuxe are not intended to treat, diagnose, cure or prevent any disease. Always seek the advice of your GP or another qualified healthcare provider for any questions you have regarding a medical condition, and before undertaking any diet, exercise or other health-related programme.
DISCLAIMER: We endeavour to always credit the correct original source of every image we use. If you think a credit may be incorrect, please contact us at info@sheerluxe.com.