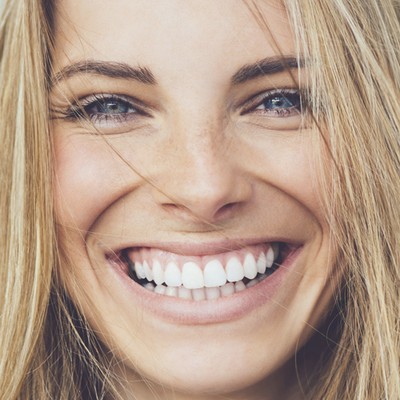 How To Fake That New Year Glow

You are what you eat:  a phrase we often hear in relation to body shape and nutrition, but it relates to our skin too. Your skin is the largest organ of our body- yet your vital organs zap any goodness, such as nutrients and water, before it (before what reaches our skin?) reaches our skin. Thankfully a radiant appearance has never been easier to achieve. Here, SL contributor Tamara Corin shows us how...

It's All About The Base
A clean canvas is the foundation to dewy skin. Your daily skincare products will work to ensure your skin is hydrated even under a full face of makeup. You must remember to moisturise before applying foundation, especially during this time of the year. The combination of cold weather and central heating means whatever your skin type, you'll need a hard-working moisturiser such as Beauty Pie Japanfusion Supreme Cream, £10.66 (worth becoming a member for) or Clinique Moisture Surge Extended Thirst Relief, from £24. 
Vitamin Power 
We're not surprised a wave of new-generation Vitamin C products are on the rise. This highly stabilised vitamin has multiple protective properties that gives skin it's zing while stimulating collagen, counteracting dullness and improving plumpness. Ormorovicza's Daily Vitamin C, £85 and Diego Dalla Palma Vitamin C Radiance Serum, £29 are the latest wonders on the block, with 3% and 10% of Vit C content, respectively. Dr Colette Haydon, dermo-pharmacist and founder of skincare brand Lixirskin, is no stranger to the power of the C. Haydon has created a Vitamin C paste - essentially a morning mask that you wash off. Cleverly, unlike any other Ascorbic Acid products, Lixirskin's Vitamin C Paste, £32 is activated when massaged onto the skin with damp fingers and leaves your complexion looking brighter, toned and lifted. 
Buff Away 
It's hard to beat the before and after effects of a good quality exfoliant, yet so many of us shy away from them with the worry they're too harsh for our skin. Modern exfoliators however, use rice-based powder to polish skin gently and soothe rather than scratche. For truly effective cleansing Dermalogica's Daily Microfoliant, £49.50 is a must-try. Packed with skin brightening Phytic Acid, grapefruit and liquorice that gives skin a refreshing boost. Similarly, DHC Washing Powder, £9 is an affordable alternative that is just as gentle on skin. 
Perfect Primers 
If you're looking for an all-over glow to keep skin dewy and your makeup in place, invest in a primer. Yes, another product to add to your routine, but like wearing the right underwear, it conceals, shapes and smoothes so your top layer on top will look infinitely better. Look for primers that contain light-reflecting particles to give skin a subtle sheen. Smashbox PhotoFinish Primerizer + Moisturiser, £15 is an all-round product that deserves its cult status. Similarly, Murad Revitalixir Recovery Serum, £70. We have no doubt this will soon become your makeup staple. 
Customise Your Foundation  
Love your foundation but need some added va-va voom? Mix Estee Edit Flash Illuminator, £35.75 to your everyday foundation for a post-facial glow. This creamy formula blends in well with any foundation or wear alone dotted on areas that naturally hit the light. Build up your own coverage of luminosity with Lumene Invisible Illumination Instant Glow Beauty Serum, £27 inspired by the healthy glow of Nordic women (who spend a lot of time outdoors). Again either wear it alone or blend it with your foundation or tinted moisturiser for a subtle glow.
Magic Powders 
If you battle with oily skin and all this talk of luminosity sends you into a flurry of panic, fear not. You can look radiant and fresh-faced without added grease. Create a soft ethereal glow with matte powders that have pearlescent particles to stave off shine. Highlight the top of your forehead, bridge of your nose and your eyelids for a natural finish. Try MAC Sparkling Rose Iridescent Pressed Powder, – a soft peachy shade with warm undertones to give cheeks a pop. For Instagram-worthy skin that doesn't need a filter, sweep Laura Mercier's CandleGlow Sheer Perfecting Powder, £32 (the name speaks for itself) over your entire face. 
Drink up 
Dehydrated skin will always lack glow. And with alcohol being your liquid of choice for the last few days- maybe even weeks- it's time to up your H20 levels. The recommended eight 8-ounce glasses of water a dau may be a challenge for some. Instead of spending your day running back and forth to empty your bladder, try adding a hydrating serum to your morning routine which will topically pump water back into the skin to make it plump and youthful. Try SL favourite SkinCeuticals Hydrating B5 Serum, £65 or Drunk Elephant's B-Hydra Intensive Hydration Serum, £44, a silky lightweight gel-formula that is pleasing to use. Remember though, these products- or any others, should not take the place of a glass of water. We will always need to drink for our skin to be tip top. 
DISCLAIMER: We endeavour to always credit the correct original source of every image we use. If you think a credit may be incorrect, please contact us at info@sheerluxe.com.