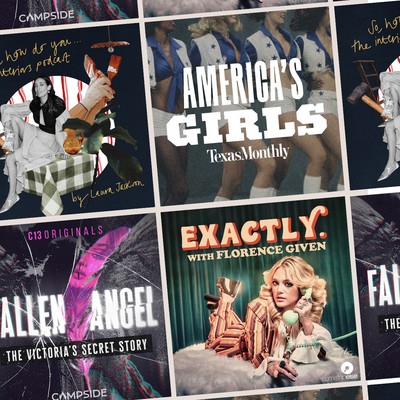 10 Podcasts To Listen To This Month

From the return of a long-running favourite to a new name causing ripples on the airwaves, here are our favourite listens for February…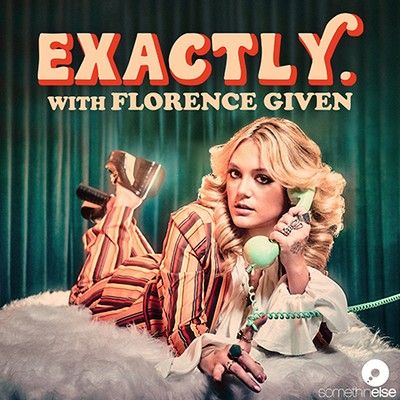 Exactly. With Florence Given
Florence Given, author of the bestselling Women Don't Owe You Pretty, explores five topics in her new podcast: sex, social media, feminism, relationships and body image. Each topic gets four episodes, featuring authors, doctors, comedians and a few famous faces. First up, Florence discusses the complexities of sex, from female sexuality and slut shaming to healing after sexual trauma. Every four episodes, there's also an 'Ask Floss' special, where listeners write in with dilemmas and questions. 
Episode Highlight: Megan Barton-Hanson: Bi-Sexuality & Slut Shaming
Florence meets model and former Love Island contestant Megan Barton-Hanson. Since hitting our screens in 2018, Megan has spoken out against slut-shaming after she was trolled online for appearing on the reality show. In this episode, Megan talks candidly about being a bisexual in the public eye, the nuances of 'straight passing', the distinct differences between dating men and women, and misogyny in the media.   
Listen here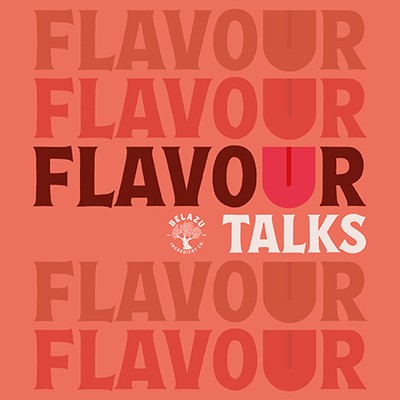 Flavour Talks
Middle Eastern supplier Belazu has created a podcast about the joys of food. Hosted by the team's olive oil sommelier, Bob Curbishley, each episode features two guests from Belazu's network of customers, chefs and suppliers from around the world. Expect to hear stories about their favoruite ingredients, restaurants and cookery books. The first series includes guests like Jeremy Lee (head chef at SL favourite Quo Vadis), Jackson Boxer of Brunswick House fame, and Bonnie Chung, founder of Miso Tasty.
Episode Highlight: Jeremy Lee & Jackson Boxer
After ten years heading up their own kitchens, Jeremy Lee and Jackson Boxer discuss what it takes to start a restaurant today – from training new chefs to dealing with supply issues as a result of Brexit. They also talk about the importance of leaving your ego behind in a professional kitchen, and the chef-approved tips you can use in your own home.
Listen here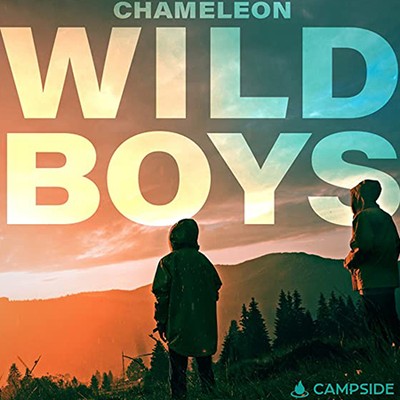 Chameleon: Wild Boys
Season three of Chameleon tells the story of two half-starved brothers, Will and Tom Green, who emerged from the wilderness in Canada. Back in 2003, they'd been living in a remote cabin without a parent or guardian, and hadn't had any human contact for years. When they were discovered, a small Canadian community took them in. However, the boys were not who they said they were. With exclusive interviews from the 'Bush Boys' themselves, this true-crime podcast expertly guides listeners on a dramatic journey through a web of lies and deceit. 
Episode Highlight: Part 2: The Sceptic
Once the boys have told their story and settled into their new lives, they're confronted by their first sceptic – a local police officer who's determined to verify their identities. As media interest mounts, the brothers must get their story straight and answer a series of probing questions. A gripping listen.
Listen here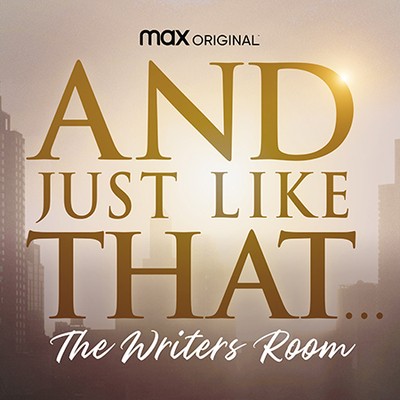 And Just Like That... The Writers Room
This is the official podcast of the Sex and the City reboot, And Just Like That. Whether you're a fan of the show or you think it was best left in the noughties, this series offers fascinating behind-the-scenes insight into the show and its cast. Each week, director Michael Patrick King is joined by the show's writers and producers to discuss the episodes, with details on how they cast the original characters back in the late 90s, how the current storylines were written, and why there was even more pressure curating Carrie's wardrobe this time around.
Episode Highlight: Diwali
Writer Rachna Fruchbom discusses Seema Patel, Carrie's real-estate BFF who's still on the hunt for love later in life. Listeners will hear behind-the-scenes details on how they found the perfect NYC location for the sari shopping scene, and how the cast's own celebrations of Diwali informed its on-screen depiction. They also talk about Carrie's dilemma with ageing, Miranda's failing marriage, and how each character is growing older gracefully.
Listen here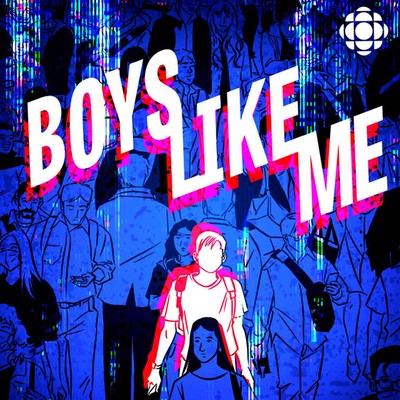 Boys Like Me
In 2018, a young man in Toronto named Alek drove a van down a busy sidewalk, killing 11 people and injuring many more. He was linked to the 'incel' movement, a dark online world fuelled by violent misogyny, extreme isolation and perceived rejection. Just across the school hallway, his friend Evan was also feeling isolated, but lived a comparatively 'normal' life, getting on with homework and listening to music after school. How did two young men, who started in similar circumstances, end up on drastically different paths? This five-part series examines how socially isolated young men can vanish into an online world of nihilism that radicalises them into angry –potentially deadly – misogynists.
Episode Highlight: Boys Will Be Boys
Alek visited incel sites online for years, lurking in forums that celebrated or even encouraged the kind of attack he'd go on to commit. Presenter Ellen Chloë Bateman investigates what draws young men into this toxic world, and how they can easily become radicalised by online users. She also talks to a prominent incel who takes her down the rabbit hole.
Listen here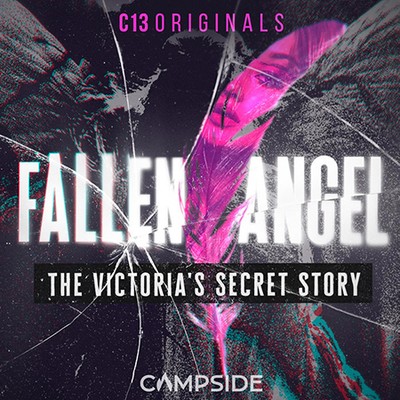 Fallen Angel
This is the origin story of one of America's most recognised brands. Synonymous with the supermodel squad, Victoria's Secret has hugely influenced American culture for nearly 40 years. During the 80s, it taught a generation of women how to think about sex, desire, and beauty, but in recent years it's come under fire. Fallen Angel interviews women who saw what really happened behind the scenes. It also looks into Les Wexner, the company's boss for over 35 years, and his association with convicted sex offender Jeffrey Epstein.
Episode Highlight: Wings
Victoria's Secret heads into the world of high fashion and introduces an elite tier of models called Angels. Helena Christensen, Karen Mulder, Daniela Peštová, Stephanie Seymour and Tyra Banks make the cut, but each model lives in fear of their 'wings' being taken away. Ex-Angel Erin Heatherton talks about the pressures of the role, the drug taking, and the "cult mentality".
Listen here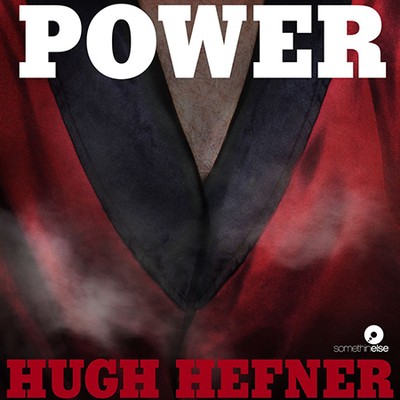 Power: Hugh Hefner
Season one of Power told the story of Robert Maxwell and his connections to sex offender Jeffrey Epstein via his daughter Ghislaine. Series two focuses on Playboy founder Hugh Hefner. Models, Playboy Bunnies, and other women from Hefner's inner circle, like TV personality and author Holly Madison, tell journalist Amy Rose Spiegel their side of his story. For all of these women, Playboy changed their lives, for better and for worse, but beyond the glitz and glamour of raucous pool parties and lavish lifestyles, there was a darker side to the notorious Playboy Mansion – one that revolved around sex and power. 
Episode Highlight: A Child in the Mansion
Jennifer Saginor is the daughter of Hefner's hard-partying personal physician. She grew up in the mansion at the centre of Playboy's decadent party scene. Here, Jennifer tells Spiegel about trying drugs for the first time as a child, spending her teenage years in the mansion, and how Hefner used his power to control the lives of the women around him.
Listen here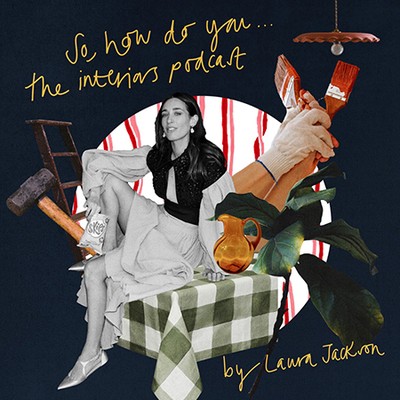 So, How Do You...
Influencer Laura Jackson tackles the world of interiors in this new series. Whether you want to spruce up a rented property, or complete an ambitious renovation, it's full of handy tips and expert names to know. In each episode, Laura explores a different topic with interior designers, tradespeople and DIY experts for inside secrets to help make your dream home a reality. With plenty of advice for first-time buyers and total novices, it's a useful listen.
Episode Highlight: So, How Do You… Light Your Home
If you've ever done a project from start to finish, you'll know lighting can be tricky to get right, especially if you're working with limited space or dark interiors. Here, Laura asks lighting consultant Max Barlow about the perfect placement for lamps, downlights and spotlights, before finding out where to source unusual light fittings and appliances with interior designer Shalini Misra. 
Listen here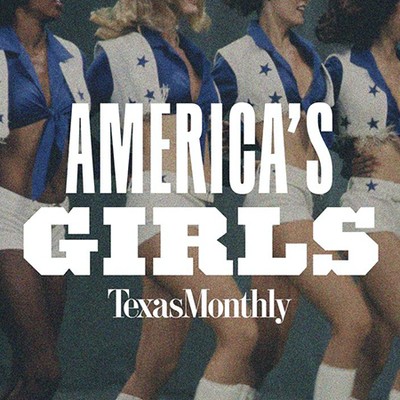 America's Girls
Netflix's popular docuseries Cheer showed us the athleticism and dedication that goes into competitive cheerleading. This podcast takes listeners back in history, when cheerleading was becoming popular in America for the first time. The original Dallas Cowboys Cheerleaders squad burst onto the field back in 1972, paving the way for other teams to follow their success. Journalist Sarah Hepola tells listeners how the team became a global pop culture phenomenon, from the stripper who allegedly inspired the squad's creation, to a scandalous Playboy cover shoot that was actually a battle over equal pay.
Episode Highlight: The Rules
Being a Cowboys cheerleader always meant living by a strict set of rules. No appearances near alcohol. No socialising with players. But many of the rules put in place to protect the cheerleaders were in fact made to control them, from who they saw to what they wore – and who they dated. This episode provides interesting context on what life was like for a young woman in 1970s Texas.
Listen here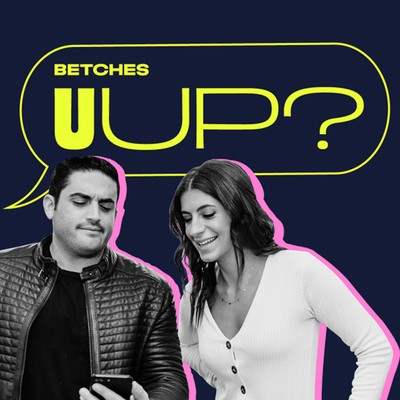 U Up?
U Up? explores the highs and lows of modern-day dating. Betches founder Jordana Abraham and comedian Jared Freid discuss interpreting dating app interactions, defining sexual relationships, the ins and outs of red flags, and whether it's normal to have FOMO in a relationship. Drawing on their own experiences, as well as stories from friends and listeners, it's equal parts informative and entertaining – and will reframe how you think about the dating scene.
Episode Highlight: Does Anything Justify Not Texting Back For Over A Week?
One listener writes in about a guy she really likes. Everything is going well, except for the fact that he always takes over a week to respond to her texts. When she called him out on it, he revealed that his mother is dying, which is why his communication has been slow. Jared and Jordana weigh in on her dilemma, before discussing whether you should expose a cheater.
Listen here
DISCLAIMER: We endeavour to always credit the correct original source of every image we use. If you think a credit may be incorrect, please contact us at info@sheerluxe.com.