19 Films We're Looking Forward To In 2019

January is the month for forward planning for the rest of the year – so stick these dates in your diary, because 2019 dishes out some fabulous films you'll want to catch on the big screen. From thrillers to period pieces, comedies to conspiracy theories, there's something to satisfy every cinephile out there. Check out our list of the 19 movies not to miss…

Frozen 2
Parents, you'll be both happy and downhearted to know Frozen is back this year, and with it yet more songs for your kids to put on repeat 24 hours a day. Yes, Elsa (Idina Menzel), Anna (Kristin Bell) and Olaf (Josh Gadd) are back for another wintry adventure, and it's thought Sterling K. Brown (This Is Us) and Evan Rachel Wood (Westworld) are in talks to join the cast, too. Director and writer Jennifer Lee has confirmed there will be at least four new songs to add to the repertoire – one of them being an evolution of Let It Go from the original film. Eek.
In cinemas 27th November 2019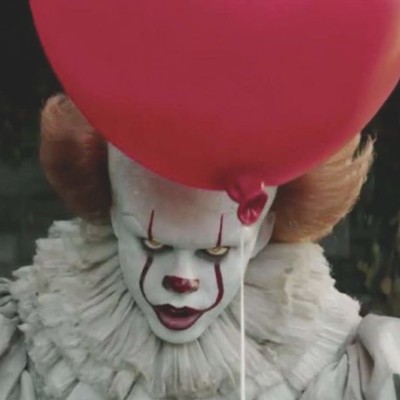 It: Chapter Two
After the success of the 2017 film, the Losers Club reunite in this sequel. But since it is set 27 years later, it's unlikely we'll see much of the young cast (although they are listed as being in the film). Bill Skarsgård will once again take up his role as the terrifying Pennywise, while the grown-up Losers Club will consist of James McAvoy (Split) as Bill, Jessica Chastain (Molly's Game) as Beverly, Bill Hader (Superbad) as Richie, James Ransone (Sinister) as Eddie, Jay Ryan (Fighting Season) as Ben, Isaiah Mustafa (Shadowhunters) as Mike Hanlon and Andy Bean (Here and Now) as Stanley. It's been a long time since the gang have been together –but then a devastating phone call reunites them…
In cinemas 6th September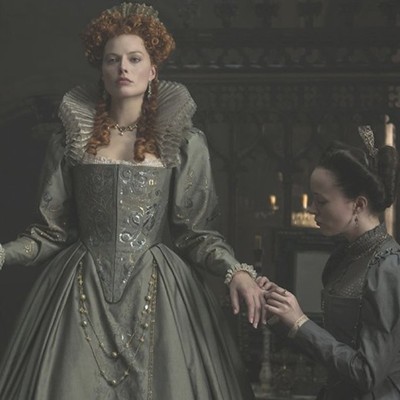 Mary Queen of Scots
Our two fave females, Margot Robbie and Saoirse Ronan are taking on the royal roles of Queen Elizabeth I and Mary Stuart respectively. As Queen of France at 16 and a widow at 18, Mary defies pressure to remarry, instead returning to Scotland to reclaim her throne. But as Scotland and England fall under the rule of Elizabeth I, the two sisters must decide what's more important to them in their increasingly masculine world - marriage or independence.
In cinemas 18th January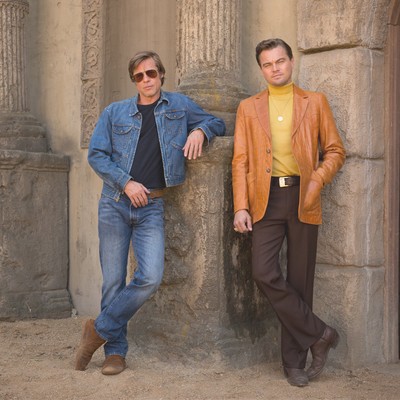 Once Upon A Time In Hollywood
It's a busy year for Margot Robbie as she stars in another hotly anticipated film, this time directed by Quentin Tarantino and starring Leonardo DiCaprio and Brad Pitt. Tarantino's supposed last film of his career, focuses on the Manson Family murders and the events leading up to them, with Robbie playing the late actress Sharon Tate, and DiCaprio and Pitt as fictional characters Rick Dalton and Cliff Booth. Tarantino has said the film is "probably the closest [film] to Pulp Fiction that I have done," suggesting it might have a non-linear narrative.
In cinemas 26th July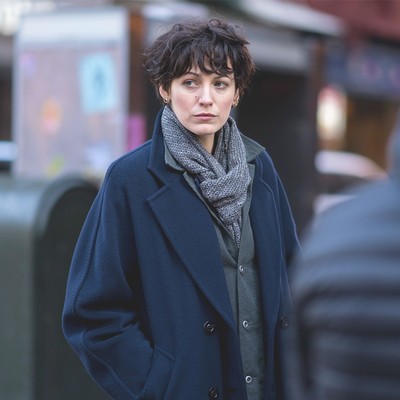 The Rhythm Section
Blake Lively as you've never seen her before. Set in Ireland, The Rhythm Section follows Stephanie Patrick (Lively), a woman seeking revenge by exposing the truth about those who orchestrated a plane crash that killed her family. Patrick was also meant to be on the flight, and once she discovers the crash wasn't a terrible accident, she assumes the identity of an assassin to track down those responsible.
In cinemas 22nd February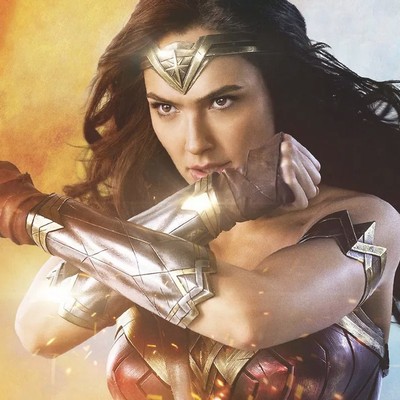 Wonder Woman 1984
Continuing with our streak of brilliant female superheroes in 2019, Wonder Woman is back – and this time, it's the 80s. Diana Prince comes into conflict with the Soviet Union during the Cold War, and finds a formidable foe in the form of the Cheetah (Kristen Wiig). Chris Pine is also back, despite his untimely demise in the last film.
In cinemas 5th June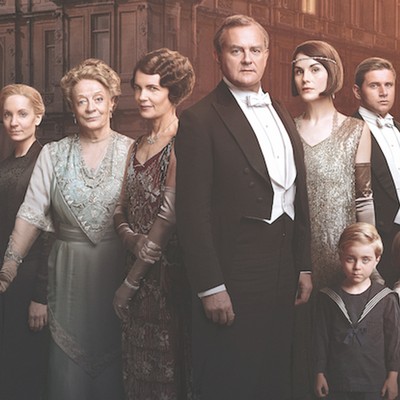 Downtown Abbey
That's right – Julian Fellows's period drama is getting its moment of glory on the big screen. Joanna Froggatt, Michelle Dockery, Hugh Bonneville and Dame Maggie Smith (despite her previous reticence to see a Downton movie being made) will all be reprising their roles. As far as the plot goes, there's not many details as yet – but according to Allen Leech, who plays Tom Branson, you should come armed with tissues: "It's Julian – you're going to have tears," he told Vanity Fair. "He's never too saccharine-sweet, so be prepared for everything."
In cinemas 13th September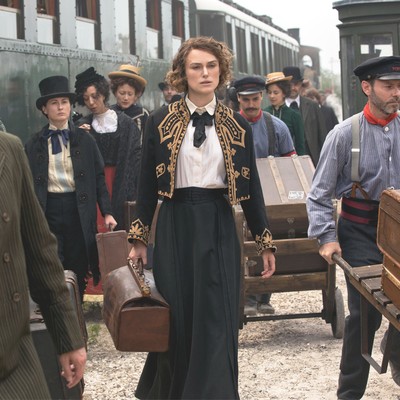 Colette
The newly released Colette sees Keira Knightly (Love, Actually) play the titular character in Wash Westmoreland's biopic about the French author. It tells the tale of Gabrielle Colette, a writer at the dawn of the 20th century, and a woman whose inner voice has long been silenced. But she's willing to go to extreme lengths to get her stories heard. She marries Willy, a dominant Parisian who initiates her into the lifestyle of the bohemian artist. With her creative juices flowing, Willy suggests she write novels under his name instead of her own. Her series of novels are a hit – but the lack of recognition soon gets to Colette. Can she escape from her husband's shadow and create a name for herself?
In cinemas now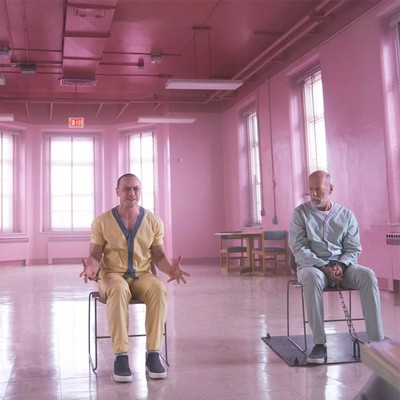 Glass
M. Night Shyamalan brings together the narratives from two of his most famous films, 2000's Unbreakable and 2016's Split (not The Sixth Sense, unfortunately). Bruce Willis returns as David Dunn and Samuel L. Jackson as Elijah Price – also know as Mr. Glass. Joining them from the more recent film Split is James McAvoy, reprising his role as Kevin Wendell Crumb (and, of course, the many personalities his mind embodies) and Anya Taylor-Joy (The Miniaturist) as Casey, the only one to survive Crumb's most lethal personality, The Beast. Glass sees Dunn attempting to track down The Beast, while Price holds information that proves critical to both men.
In cinemas 18th January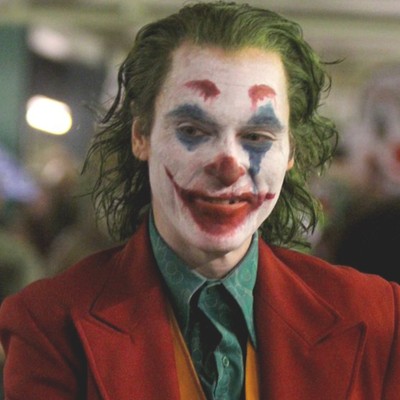 Joker
While we're not sure anyone can live up to the unhinged madness of Heath Ledger's legendary 2008 iteration, DC Films are trying out a new movie dedicated to the Joker's back story. Starring Joaquin Phoenix, it looks at the origins of the Joker – AKA, Arthur Fleck – a failed stand-up comedian disregarded by society who turns to a life of crime and chaos in Gotham City. Also starring Robert De Niro and Zazie Beetz (Atlanta), and directed by The Hangover's Todd Phillips, we've not got high hopes for this one, so here's to hoping we're pleasantly surprised.
In cinemas 4th October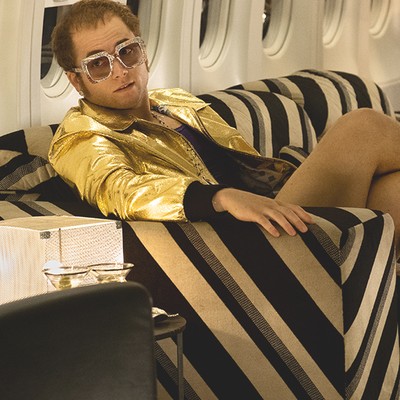 Rocketman
It seems we just can't get enough of the biopics of rock stars at the moment. First Bohemian Rhapsody, and now Rocketman, chronicling the life and times of Sir Elton John. With Taron Egerton in the starring role and supporting roles from the likes of Bryce Dallas Howard (Jurassic Park), Richard Madden (Bodyguard) and Jamie Bell (Billy Elliot), we're predicting pretty good things for this film. It's thought to be a pretty accurate representation of the singer's life, too, thanks in part to the input of John's husband, David Furnish, who worked as a producer on the film. And fans will be surprised to know that Egerton also lent his vocals to the film – not a bad imitation of one of the most famous voices in the world.
In cinemas 24th May 2019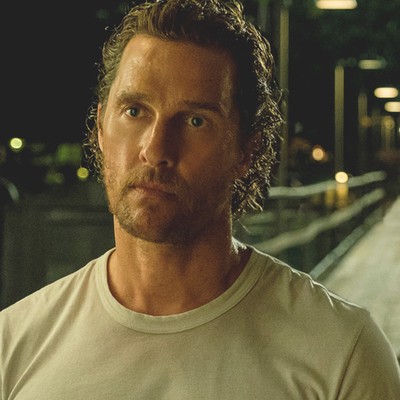 Serenity
Described as a "neo-noir thriller", Serenity sees Matthew McConaughey and Anne Hathaway take the leads as a fishing boat captain and his ex-wife, the latter returning to ask one small favour – to have her new husband murdered on her ex-husband's boat. This intrusion to his simple life on a Caribbean island leaves McConaughey's character questioning his reality. This is the second film outing for McConaughey and Hathaway after they successfully starred together in Christopher Nolan's Interstellar (2014).
In cinemas 1st March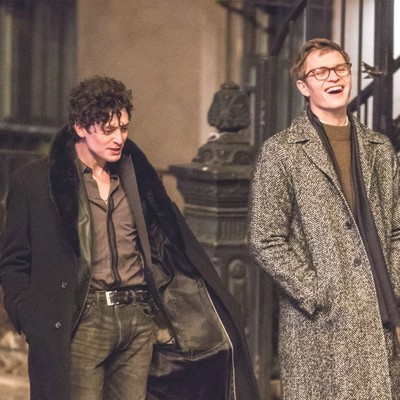 The Goldfinch
An adaptation of Donna Tartt's novel of the same name, The Goldfinch follows the story of Theo Decker (Ansel Elgort), a teenager who survives a terrorist attack in a museum. The attack killed his mother (Nicole Kidman), so Theo lives with some wealthy friends in New York, before travelling the world. In the immediate aftermath of the museum attack, Theo stole the infamous Fabritius painting - The Goldfinch - which he takes with him for the journey. It's the only link he has to his mother, but it also wreaks havoc on his life.
In cinemas 11th October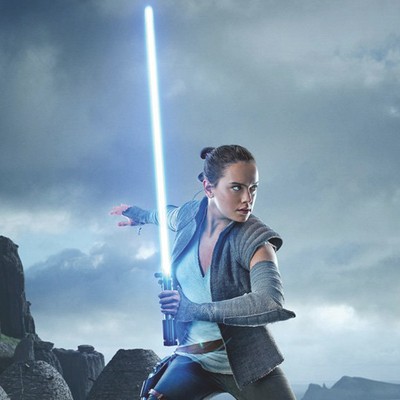 Star Wars Episode IX
After not having a new Star Wars to watch in 2018, audiences can't wait for Episode IX, which is due to be released around Christmas 2019 under the guidance of new director JJ Abrams. Details on the plot remain sparse at the moment, but Lucasfilm confirm this will be the final film based around the Skywalkers. Of course, Daisy Ridley (Rey), John Boyega (Finn), Adam Driver (Kylo Ren), Oscar Isaac (Poe Dameron) and Mark Hamill (Luke Skywalker) are all returning – as well as Carrie Fisher, apparently using never-seen-before footage of the late actress.
In cinemas 20th December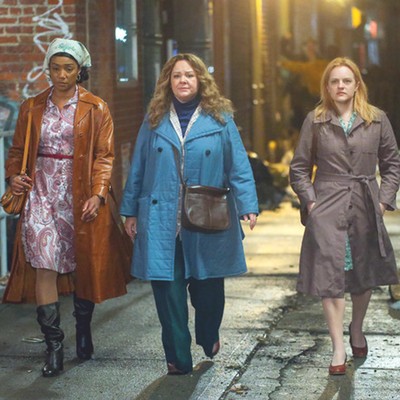 The Kitchen
This American crime comedy-drama based on a comic book series of the same name, stars Melissa McCarthy, Tiffany Haddish and Elisabeth Moss as the wives of Irish mobsters who take over organised crime operations in Hell's Kitchen, NYC, in the 1970's, after their husbands are arrested by the FBI.
In cinemas 20th September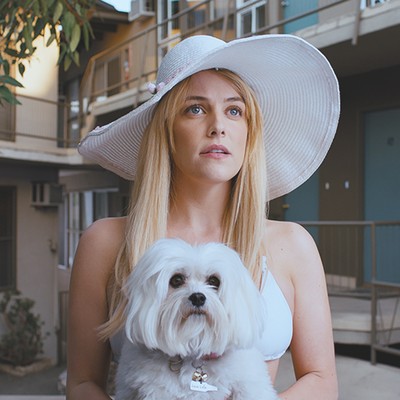 Under The Silver Lake
A neo-noir mystery starring Andrew Garfield (Silence) from the thriving A24 film company. Garfield stars as an unemployed young man who sets out to investigate the abrupt disappearance of his neighbour Sarah (Riley Keough) whom he has a crush on, only to stumble across a large-scale conspiracy of the super-rich.
In cinemas 19th April 2019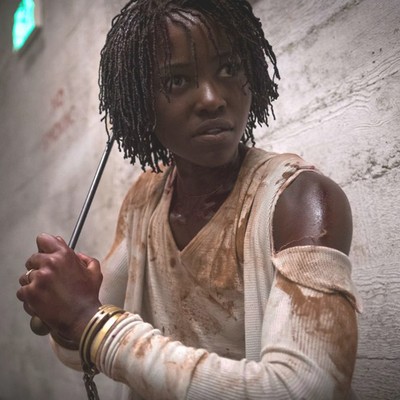 Us
The next terrifying thriller from Jordan Peele (Get Out), Us boasts an impressive cast including Lupita Nyong'o (Star Wars), Winston Duke (Black Panther) and Elisabeth Moss (The Handmaid's Tale). Nyong'o and Duke are husband and wife who take their children to their beach house, expecting to unwind with friends – but as the night descends, tranquillity turns to tension and turmoil at the arrival of some uninvited strangers. Turns out though, the visitors are actually versions of themselves, playing on the idea we are our own worst enemy. Watch the trailer and be prepared not to sleep for a week.
In cinemas 22nd March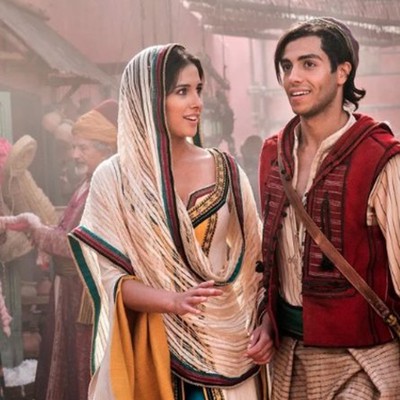 Disney
There are too many Disney movies coming out this year to list them individually, so take your pick: will you choose Tim Burton's adorable tear-jerker Dumbo, featuring Colin Farrell, Danny DeVito and Michael Keaton? Or perhaps Guy Ritchie's Aladdin, with Will Smith? Maybe Jon Favreau's The Lion King, starring (deep breath) Donald Glover, Beyonce, Seth Rogen, Chiwetel Ejiofor, Keegan-Michael Key, John Oliver and Amy Sedaris? Let's be honest you'll probably watch all three because if you ask us, they all sound pretty great.
Dumbo is in cinemas 29th March; Aladdin is in cinemas 24th May; The Lion King is in cinemas 19th July
DISCLAIMER: We endeavour to always credit the correct original source of every image we use. If you think a credit may be incorrect, please contact us at info@sheerluxe.com.