The Best New Films Out In November

Halloween season might be over, but there's still plenty for horror fans to get stuck into – our pick is the remake of suspenseful 70s movie Suspiria. Elsewhere, there are follow-ups to Fantastic Beasts, The Girl With The Dragon Tattoo and a thrilling new flick from 12 Years A Slave's Steve McQueen. Decisions, decisions…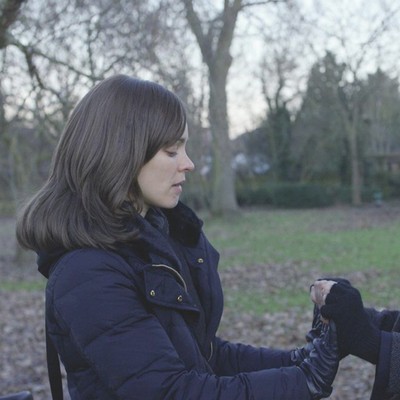 Disobedience
From Sebastián Lelio, the director of the Academy Award-winning A Fantastic Woman, Disobedience follows a woman as she returns to the community that shunned her decades earlier for an attraction to a childhood friend. Once back, their passions reignite as they explore the boundaries of faith and sexuality. Written by Lelio and Rebecca Lenkiewicz and based on Naomi Alderman's book of the same name, the film stars Rachel Weisz, Rachel McAdams and Alessandro Nivola. We're expecting great things.
In cinemas 30th November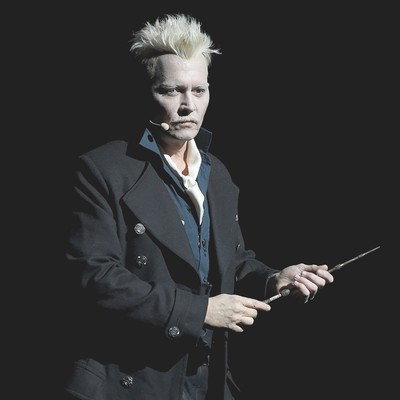 Fantastic Beasts: The Crimes of Grindelwald
The latest in J.K. Rowling's wizarding world, The Crimes of Grindelwald picks up where Fantastic Beasts And Where To Find Them left off. In an effort to thwart Grindelwald's (Johnny Depp) plans of raising pure-blood wizards to rule over all non-magical beings, Albus Dumbledore (Jude Law) enlists his former student Newt Scamander (Eddie Redmayne), who agrees to help, unaware of the dangers that lie ahead. Lines are drawn as love and loyalty are tested, even among the truest friends and family, in an increasingly divided world. Also stars man of the moment Ezra Miller and Zoe Kravitz.
In cinemas 16th November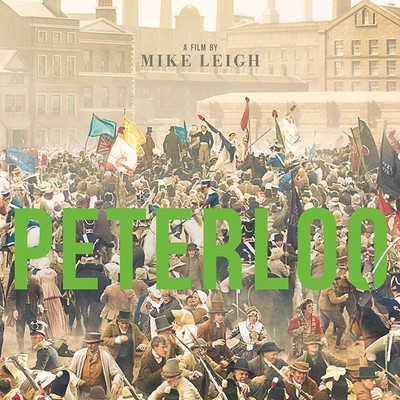 Peterloo
This epic portrayal of Peterloo from multi-award-wining director Mike Leigh (Vera Drake, Mr Turner, Happy-Go-Lucky) immerses viewers in the infamous 1819 massacre, where a peaceful pro-democracy rally at St Peter's Field in Manchester turned into one of the bloodiest and most notorious episodes in British history. Starring Maxine Peak, Rory Kinnear and a host of British stage stars, this one has Oscar nominee written all over it.
In cinemas now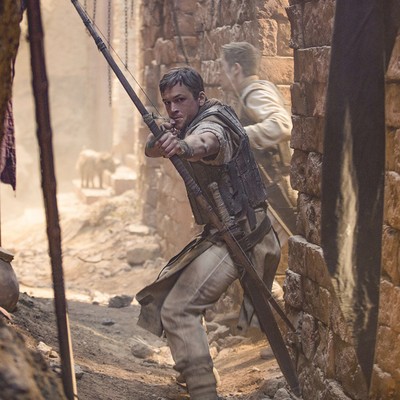 Robin Hood
Robin of Loxley (Taron Egerton), a war-hardened crusader and his Moorish commander (Jamie Foxx) mount an audacious revolt against the corrupt English crown in this thrilling action-adventure packed with gritty battlefield exploits, mind-blowing fight choreography and a timeless romance. Think you don't need to see another Robin Hood flick? This one also stars Jamie Dornan, Tim Minchin, Bloodline's Ben Mendelsohn and Peaky Blinders' Thomas Anderson.
In cinemas 21st November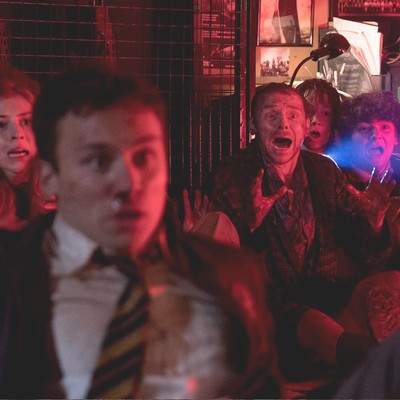 Slaughterhouse Rulez
If you need a laugh after Peterloo, perhaps opt for Slaughterhouse Rulez, which follows the chaotic events that unfold after a mysterious sinkhole opens near a prestigious British boarding school. Starring a reunited Simon Pegg and Nick Frost, the children here are prepared for power and greatness – but they're about to meet their match. Before long, the ordered world of the school has been turned on its head as students and teachers alike are forced into a bloody battle for survival.
In cinemas now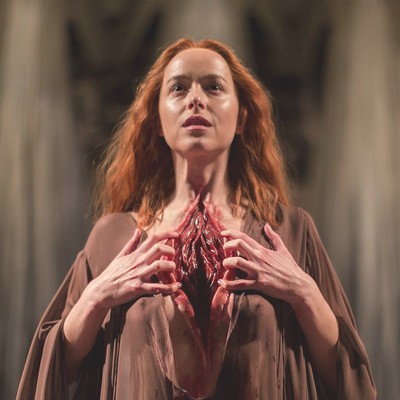 Suspiria
When we heard Dario Argento's unmatchable horror Suspiria was getting a remake we were, well, horrified. But we're willing to eat our words, as Call Me By Your Name's Luca Guadagnino's 2018 reboot – starring Tilda Swinton, Dakota Johnson, Chloe Grace Moretz and Mia Goth – is exceptional. Young American dancer Susie Bannion arrives in 1970s Berlin to audition for the world-renowned Helena Markos Dance Co. When she vaults to the role of lead dancer, the woman she replaces breaks down and accuses the company's female directors of witchcraft. Meanwhile, an inquisitive psychotherapist and a member of the troupe uncover dark and sinister secrets as they probe the depths of the studio's hidden underground chambers.
In cinemas 16th November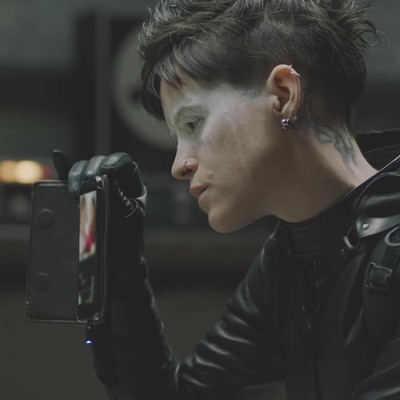 The Girl In The Spider's Web
Be prepared to see Claire Foy as you've never seen her before, as she takes on the role of Lisbeth Salander in the latest follow up to The Girl With The Dragon Tattoo. Fired from the National Security Agency, Frans Balder recruits hacker Lisbeth (Foy) to steal FireWall, a computer program that can access codes for nuclear weapons worldwide. The download soon draws attention from an NSA agent who traces the activity to Stockholm. Further problems arise when Russian thugs take Lisbeth's laptop and kidnap a math whiz who can make FireWall work. Now, Lisbeth and an unlikely ally must race against time to save the boy and recover the codes to avert disaster.
In cinemas 19th November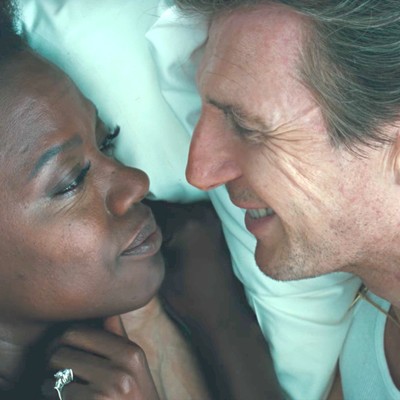 Widows
An all-star cast bolsters this crime thriller from Steve McQueen – the man behind 12 Years A Slave and Shame. Veronica (Viola Davis), Linda (Michelle Rodriguez), Alice (Elizabeth Debicki) and Belle (Cynthia Erivo) have nothing in common except a debt left behind by their dead husbands' criminal activities. Tensions soon rise when they take fate into their own hands and conspire to forge a future on their own terms. Also stars Colin Farrell, Robert Duvall, Liam Neeson and Daniel Kaluuya (on striking form).
In cinemas now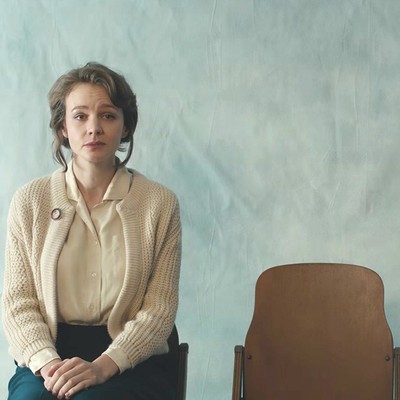 Wildlife
The directorial debut from Paul Dano (There Will Be Blood, War & Peace), Wildlife focuses on 14-year-old Joe, the only child of Jeanette (Carey Mulligan) and Jerry (Jake Gyllenhaal) – a housewife and a golf pro – in a small town in 1960s Montana. Nearby, an uncontrolled forest fire rages close to the Canadian border, and when Jerry loses his job – and his sense of purpose – he decides to join the cause of fighting the fire, leaving his wife and son to fend for themselves. Suddenly forced into the role of an adult, Joe witnesses his mother's struggle as she tries to keep her head above water.
In cinemas now
DISCLAIMER: We endeavour to always credit the correct original source of every image we use. If you think a credit may be incorrect, please contact us at info@sheerluxe.com.