New Films – December

From the long-awaited Mary Poppins remake and a new Sherlock Holmes reboot through to the start of a new trilogy from The Lord of the Rings' Peter Jackson, December has plenty of family friendly films in store…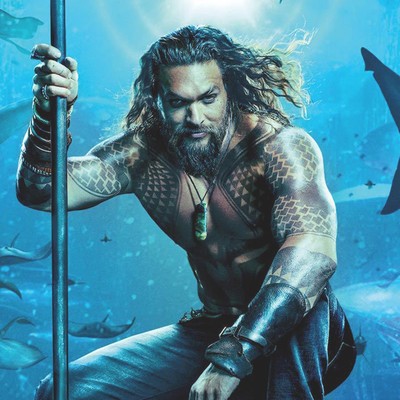 Aquaman
Get ready for an action-packed adventure that spans the vast, visually breathtaking underwater world of the seven seas, Aquaman, starring Jason Momoa in the title role. The film reveals the origin story of half-human, half-Atlantean Arthur Curry and takes him on the journey of his lifetime – one that will not only force him to face who he really is, but to discover if he is worthy of who he was born to be a king. Also stars Willem Dafoe, Patrick Wilson, Amber Heard and Nicole Kidman.
In cinemas 14th December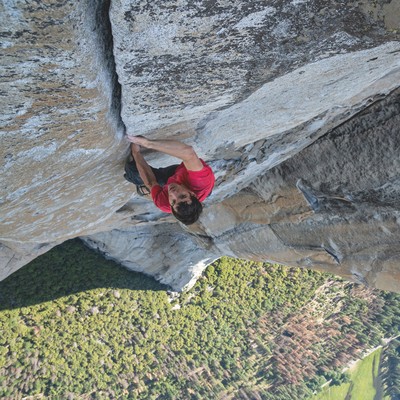 Free Solo
From award-winning documentary filmmaker E. Chai Vasarhelyi and world-renowned photographer and mountaineer Jimmy Chin, comes Free Solo an intimate and unflinching portrait of free soloist climber Alex Honnold, as he prepares to achieve his lifelong dream: climbing the face of the world's most famous rock – the 3,200-foot El Capitan in Yosemite National Park – without a rope. Celebrated as one of the greatest athletic feats of any kind, Honnold's climb set the ultimate standard: perfection or death.
In cinemas 15th December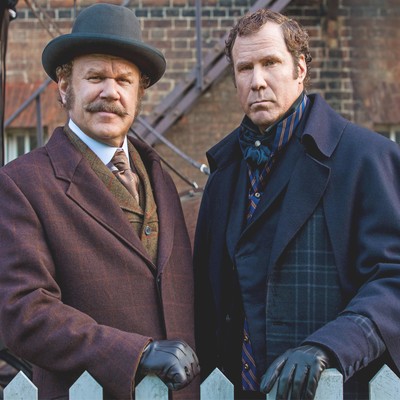 Holmes & Watson
Holmes & Watson is a light-hearted, comedic take on the classic stories of the world's greatest detective, as the genius Sherlock Holmes and his assistant Dr. John Watson solve mysteries. When Professor Moriarty informs them that he plans to kill the Queen in four days, they're thrust into the most fiendishly complex case of their careers. Will their brilliant minds be able to crack it? Will Ferrell and John C. Reilly star as the titular pair, alongside a stellar cast including Rebecca Hall, Ralph Fiennes and Hugh Laurie. 
In cinemas 28th December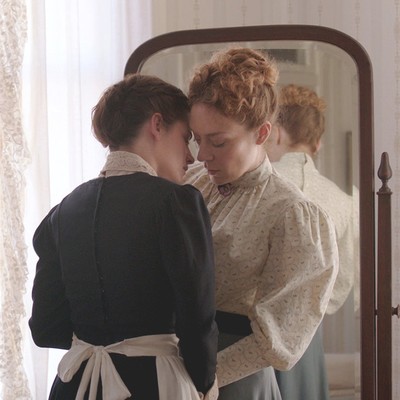 Lizzie
Chloë Sevigny's latest passion project, this psychological thriller is based on the infamous 1892 murders of the Borden family. Lizzie follows the notorious would-be axe murderess Lizzie Borden (Sevigny), who was accused and acquitted of killing her father and stepmother, including her intense, secret relationship with Bridget Sullivan (Kristen Stewart), an Irish maid who comes to live with the Borden family.
In cinemas 14th December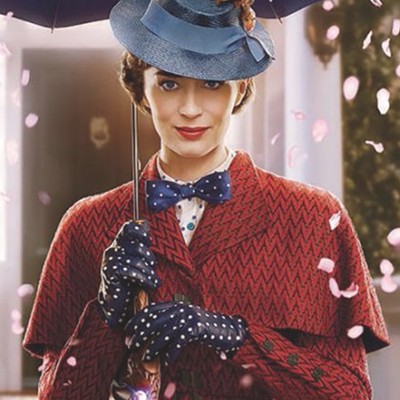 Mary Poppins Returns
Nearly three decades after her first visit to London, the enigmatic Mary Poppins (Emily Blunt) soars back into the capital to look after the Banks children in their time of need. The now grown-up Jane (Emily Mortimer) and Michael Banks (Ben Whishaw) are living in the same house on Cherry Tree Lane, along with Michael's three children and their housekeeper Ellen (Julie Walters). The family are in danger of losing their home and Michael is struggling after a personal loss, but the practically perfect nanny returns just in time to rekindle the fun and wonder missing from their lives – with a little help from street lamplighter Jack (Lin-Manuel Miranda) and her eccentric cousin Topsy (Meryl Streep).
In cinemas 23rd December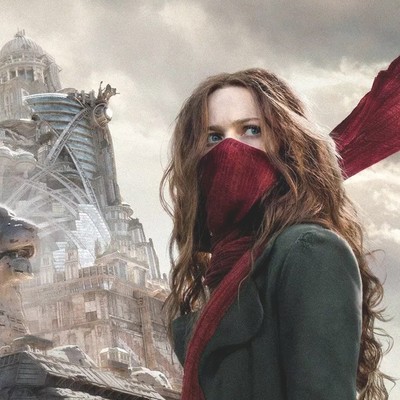 Mortal Engines
Set in post-apocalyptic Britain, a past nuclear exchange between America and China known as the Sixty Minute War has destroyed civilisation as we know it. Now all that's left is an area known as the "The Great Hunting Ground" where the surviving European and Asian continents live. The film centres around apprentice historian, Tom Natsworthy (Robert Sheehan) and Hester Shaw (Hera Hilmar) who are on a mission to foil forthcoming plans made by Thaddeus Valentine (Hugo Weaving), the head of London's Guild of Historians. Thaddeus is searching for the secret to an ancient superweapon from before the Sixty Minute War. But before they can thwart his plans, they must fight the deadly steampunk cyborg assassin, Shrike (Stephen Lang) who has been hired by the Lord of Mayor of London to kill them.
In cinemas 8th December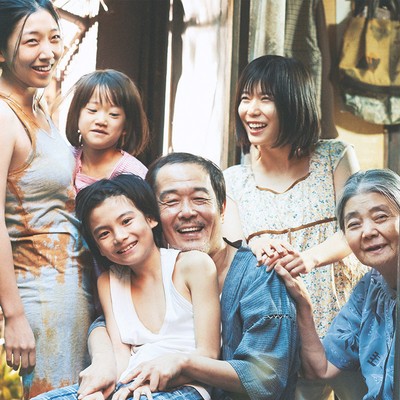 Shoplifters
After one of their shoplifting sessions, Osamu and his son come across a little girl in the freezing cold. At first reluctant to shelter the girl, Osamu's wife agrees to take care of her after learning of the hardships she faces. Although the family is poor and barely makes enough money through petty crime to survive, they seem to live happily together – until an unforeseen incident reveals hidden secrets and shakes the bonds that unite them. Full of emotion and characters of unassuming depth, this superb family drama from Hirokazu Kore-eda (Nobody Knows) won the Palme d'Or at Cannes in 2018.
In cinemas now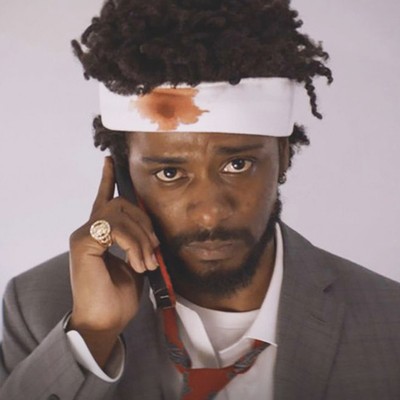 Sorry To Bother You
In an alternate reality of present-day Oakland, California, telemarketer Cassius Green (Lakeith Stanfield) finds himself in a macabre universe after he discovers a magical key that leads to material glory. As Green's career begins to take off, his friends and co-workers organise a protest against corporate oppression. Cassius soon falls under the spell of Steve Lift (Armie Hammer), a cocaine-snorting CEO who offers him a salary beyond his wildest dreams.
In cinemas now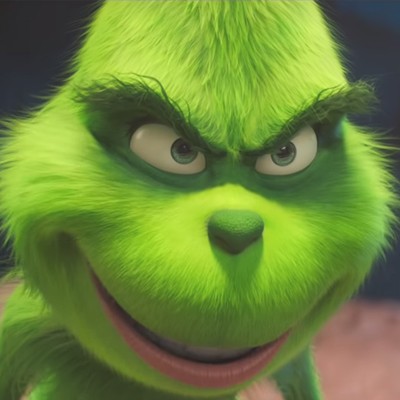 The Grinch
Benedict Cumberbatch lends his voice to the infamous Grinch in this animated adaptation of Dr Seuss' beloved holiday classic. The Grinch is a cynical grump who plots to ruin Christmas after his neighbours in Whoville decide to make their festivities three times bigger than the year before. But his nefarious plan to pose as Santa and steal the holiday gets tangled up in the good-natured schemes of a cheery young girl and her friends.
In cinemas now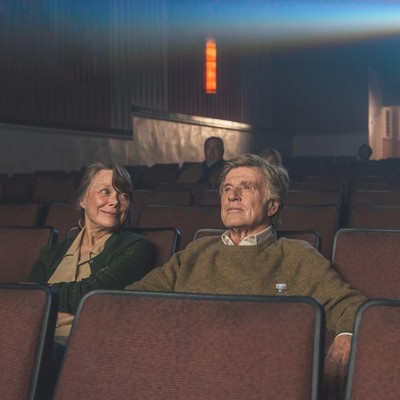 The Old Man & The Gun
At the age of 70, Forrest Tucker (legend Robert Redford) makes an audacious escape from San Quentin, conducting an unprecedented string of heists that confound authorities and enchant the public. Wrapped up in the pursuit are detective John Hunt (Casey Affleck), who becomes captivated with Forrest's commitment to his craft, and a woman who loves him in spite of his chosen profession. Also stars Sissy Spacek, Tom Waits and John David Washington.
In cinemas now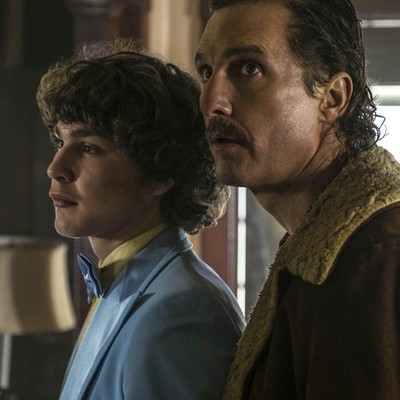 White Boy Rick
Rick Wershe (Matthew McConaughey) is a single father who's struggling to raise two teenagers during the height of the crack epidemic in 1980s Detroit. Wershe sells guns illegally to make ends meet but soon attracts attention from the FBI. Federal agents convince his son, Rick Jr (Richie Merritt), to become an undercover drug informant in exchange for keeping his father out of prison. But when young Rick gets in too deep, he finds himself seduced by the lure of easy money and becomes a drug dealer himself.
In cinemas now
DISCLAIMER: We endeavour to always credit the correct original source of every image we use. If you think a credit may be incorrect, please contact us at info@sheerluxe.com.