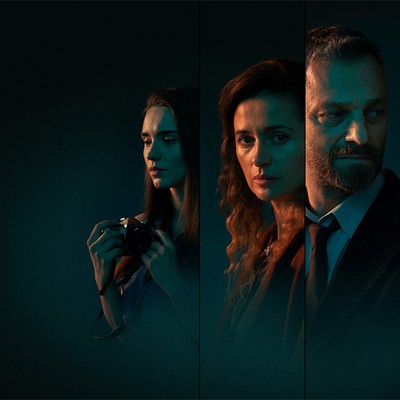 What To Watch This Week: The Woods

Spanning two different decades, The Woods tells the story of a Warsaw prosecutor who, in 2019, is still struggling with the loss of his sister 25 years prior, after she walked into the woods at a summer camp and was never seen again. Tense, gripping and artfully shot, here's why the six-part Netflix show is worth a watch.

The Woods is the second Polish original Netflix series and yet another collaboration between New Jersey thriller writer Harlan Coben and the streaming service, adding to British series Safe and The Stranger and Spanish series El Inocente. Like those before it, The Woods is a shape-shifting crime drama that will have fans of murder mysteries hooked.
Set in Poland, rather than the novel's American backdrop, the story is centred on Pawel Kopiński (Grzegorz Damięcki), a junior counsellor at Korczak High School Summer Camp, where his mother is the onsite doctor. One night, following a lively party, a scream rings out throughout the woods. The next day, the bodies of two teenagers are found: one has had her throat cut and the other has multiple stab wounds. Two others – Pawel's younger sister Kamila and his friend Artur – are missing.
Moodily shot in the present, the majority of these verdant early scenes are filled with sunlight, the bright colours of the camp and carefree teenage laughter – setting the scene as a summer-soaked idyll. A series of flash-forwards in the first episode dispel this image immediately. A body has been found – and given that the victim was discovered alongside newspaper cuttings of Pawel's work as a prosecutor, Pawel is the key suspect. But the discovery of the body reveals evidence that links him to his sister's disappearance. As hope rises that Kamila could still be alive, dangerous secrets from his family's past threaten to tear apart everything that Pawel has been trying to hold together.
A shape-shifting crime drama that will have fans of murder mysteries hooked.

Amid Pawel's quest to finally get to the bottom of the childhood mystery that has defined his adult life, he must deal with multiple difficulties in the present day. At work, he's passionately defending a rape case, where the two suspects are sons of high-profile locals, including a newsreader who will stop at nothing to uncover anything he can to blackmail Pawel into dropping the case. Then there's the reappearance of Laura (Agnieszka Grochowska), his childhood sweetheart, who was driven into hiding following the murders, as her father was in charge of the camp. He must also grapple with raising his young daughter alone, following the recent death of his wife. All these threads weave together to create a flawed yet sympathetic lead character and a plot that's multifaceted and rooted in reality, rather than farce, as can often be the case with crime thrillers.
Like last year's multilingual Netflix hit Criminal, we recommend you watch this one in Polish with subtitles, rather than the dubbed version that's automatically selected. Trust us, it makes for a much tenser watch and also highlights the strength of the acting – in particular Hubert Miłkowski and Wiktoria Filus, who play the younger Pawel and Laura.
At just six episodes long, this is a taut thriller – and one that leaves every question answered by its conclusion. Why did Pawel's mother disappear following the murders? How did Artur stay hidden for so long? And where is Kamila? If you're after something to lose yourself in for an evening or two, The Woods is the show to press play on.
The Woods is available to watch on Netflix now.
DISCLAIMER: We endeavour to always credit the correct original source of every image we use. If you think a credit may be incorrect, please contact us at info@sheerluxe.com.