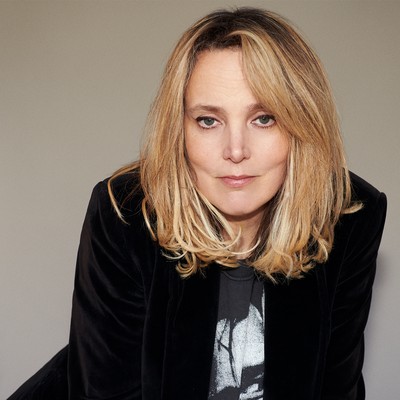 Bay Garnett Explains How To Shop For Vintage

One of the most respected names in the fashion industry, stylist Bay Garnett was a thrifting pioneer long before sustainability was a trend. Further solidifying her status as the queen of vintage, she's recently been appointed Revival Style Advisor at Goodwood Revival, with guests encouraged to attend the event in period clothing from the 40s, 50s and 60s. From the places to go to how to spot a special piece, here are some of her best pre-loved shopping tips…

My love of thrifting started as a creative outlet. When I lived in New York in the mid-90s, I would trawl through stores in Queens and The Upper East side for pieces I could use for the shoots I was styling. Although I was never hugely concerned with what was 'on-trend' at the time, I did find a lot of pieces that reflected what was currently 'in fashion' anyway – I always found the hunt so exciting. 
 

You should only go second-hand shopping in the right mood. Be prepared to spend a bit of time, too, as vintage shopping isn't fun in a rush. Take your time to really look – uncovering those gems isn't something you can do in 20 minutes. It's might not be as fast as popping into a high-street shop, but I've always got a buzz from uncovering something I know no one else will be have.
Go in with an idea of what you'd like to buy. You might not leave with the exact piece you had in mind but going into a charity or thrift shop with a sense of purpose will make all those rails of clothes seem a little less overwhelming. Of course, browse if you've got the time and patience for it, but by having a few goals in mind, you're likely to be a little more ruthless with your search. If you can't think of any particular pieces, come up with a general theme instead – what are you into right now? Is it 80s sportswear or printed dresses? Let your choices be dictated by that.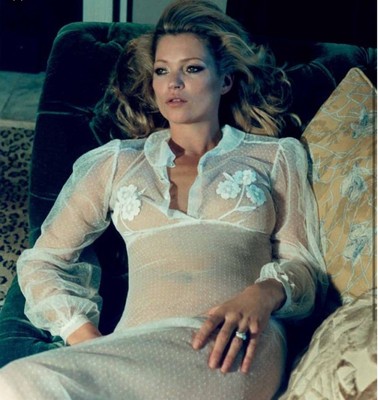 The menswear section is always worth a look. You never know what you're going to find and some of the best pieces I've picked up are from there. For example, I once found the most amazing 70s patchwork denim shirt, that looked like it was straight out of a Gucci campaign. Cashmere is also something to keep an eye out for – it's often something you can pick up in charity shops for far less. 
Don't be afraid to try something unusual – sometimes these become the pieces you treasure most. A banana print shirt I picked up in a store on the Upper East Side in New York is that for me. I styled it on Kate Moss in my first, entirely charity shop shoot for Vogue and then Phoebe Philo asked to borrow it. Subsequently, she featured lots of banana print in her S/S 2004 collection for Chloé, which then went on to inspire plenty several high-street replicas. The fact that a top I uncovered in a thrift store went on to spark this trend is so cool. 
There are great pieces to be found from every era. I love everything about second-hand, and part of my role at Goodwood Revival is celebrating that. I truly believe vintage is completely contemporary and the theme of giving life to older pieces – a principle championed by Goodwood – is something everyone can incorporate into their wardrobe. While I wouldn't necessarily wear everything from the 40s, 50s and 60s, there are pieces I've worn from each of those periods and loved. My favourite decade for fashion is the 70s, though. It's the relaxed approach that appeals to me most. Think oversized blazers and flared jeans… if you look at photos from that decade, everyone looks amazing.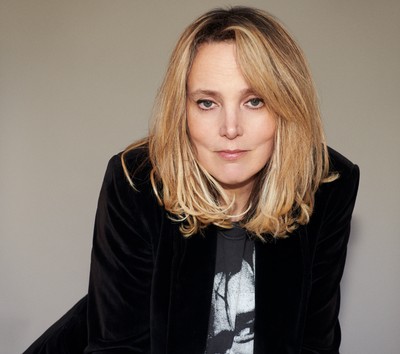 Visit charity shops in affluent areas. It's an age-old trick, but you can pick up some real bargains in stores in 'posher' areas. The British Red Cross on the King's Road is great, as is the one in Belgravia and on Portobello Road. Traid is another one I visit often – I'd recommend the stores in Shepherd's Bush, King Street and Notting Hill, too. Oxfam is not to be missed, either – the shop on Westbourne Grove is one of my favourites and their online store is excellent, too. Outside of London, Brighton and Margate are both great for pre-loved shopping – I'm not quite as familiar with their charity shops, but the vintage scene is excellent. 
Befriending shop workers can earn you a sneak peek. I'm a chatty person so will often get talking to the owners of the stores I'm a regular at – once you're on good terms, you can find out when they get deliveries of new stock, and sometimes they'll give you a heads up on particularly special items before they hit the shelves. I've found some amazing Saint Laurent pieces that way. 
For vintage shopping in London, some of my favourites include Found & Vision and Lime Green, both on Portobello Road. I also love Rellik on Golborne Road, and Selfridge's 'Reselfridge' initiative is also a great place to find vintage. They've got a Beyond Retro concession and I'll be relaunching my Oxfam pop-up at the store for Second Hand September, so be sure to pop by.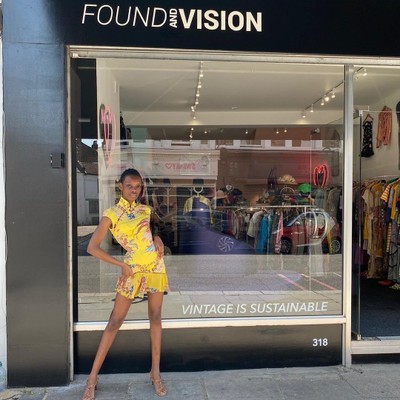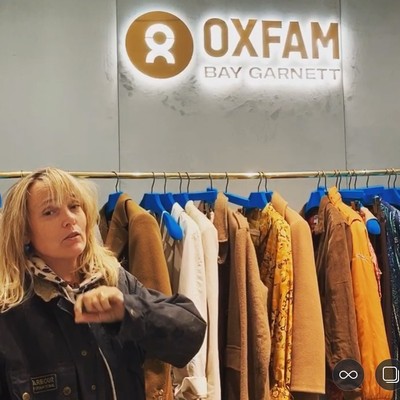 There are plenty of places to shop online. Ebay is an obvious one, but it's great for affordable finds when you've got something specific in mind. Vestiaire Collective is another, but has more of a focus on current or last season collections, and I'm not hugely concerned about buying labels or what's 'in fashion' right now. I'd prefer to pick up something older that I really love and has had a life before me. 
Denim and blazers are always better second-hand, in my opinion. For me it's a no brainer – denim shirts in particular always look a lot cooler when they've been roughed up over time. The kind of blazers that are in fashion now are the same as a lot of vintage ones, so there's no need to buy new – go to Portobello market on a Friday morning and you'll find something. Otherwise, jeans, a men's oxford shirt and a black midi skirt are everything you need to create a capsule wardrobe. I keep my mind open, but the brands I look out for are Saint Laurent, Guy Laroche and Ralph Lauren. 
Have some thrifting style icons in mind if you need inspiration. Kate Moss is someone does vintage so well. I saw her recently and she wore a silk slip dress with heeled sandals and a black cashmere sweater – she looked incredible. Chloe Sevigny also has a great eye, and I always look back to photos of Anita Pallenberg and Debbie Harry for inspiration. 
 
Visit BayGarnett.com and follow Bay on Instagram
DISCLAIMER: We endeavour to always credit the correct original source of every image we use. If you think a credit may be incorrect, please contact us at info@sheerluxe.com.