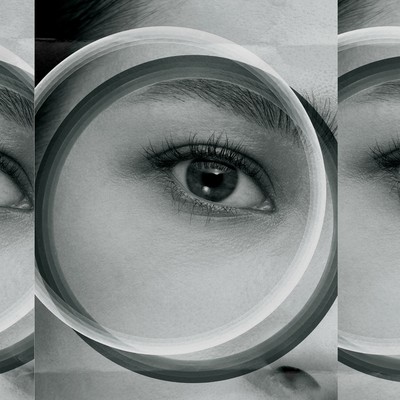 The Eye Treatment That Gives Results

The skin around your eyes is five times thinner than the skin on the rest of your face, which is why it's one of the first areas to show signs of ageing. Nowadays, there are many products claiming to help with this issue, but only some deliver real results. SENSAI is one of the select few. Here's what you need to know about its standout eyecare range – including why its products are worth the investment, and the new launch to have on your radar.

CREATED IN PARTNERSHIP WITH SENSAI
Why Should You Bother With Eyecare?
The skin in this area is incredibly delicate and also prone to lots of muscle movement. It's believed we blink up to 28,000 times a day, so it's no wonder the skin around the eyes is prone to creasing, a loss of volume and uneven tone. Experts also warn that rubbing your eyes disrupts the vascularity underneath the skin, causing purple, blue or red hues to come to the fore. Thankfully, all is not lost – while no treatment will reverse these issues entirely, SENSAI products focus on your individual concerns to strengthen and boost elasticity for a smoother appearance.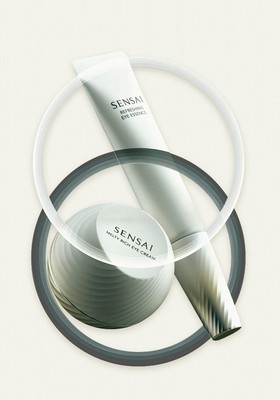 What's The Reason To Choose SENSAI?
It's no secret SENSAI products are an investment, but the technology and ingredients more than justify the price. All formulas use Koishimaru Silk, which is proven to boost natural levels of hyaluronic acid for a plumper, smoother complexion. If you've wanted to try SENSAI's products but haven't been sure where to start, use its online 'Silk Skin Checker'. It will assess your individual needs using the virtual YouCam tool, so you get tailored product advice specific to you. It's quick, free and easy to use – plus, it's a way to discover products you may not have considered before.
The Three Hero Eyecare Buys We Rate...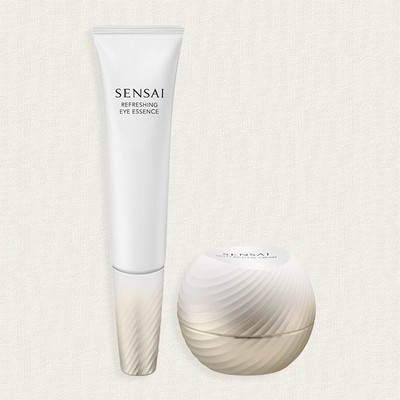 The Standout Product…
#1: Total Eye Treatment, £191, With Refills Available
Best For: All-In-One Benefits
Why It's Worth It: This is SENSAI's first eye treatment to take a two-pronged approach. Merging the benefits of an essence with a rich, nourishing cream, there are two textures – one that's warm, the other cool – both of which work together for best results. In the evening start with the refreshing essence and its stainless ball applicator, and gently glide it around the contours of your eye and up towards your forehead. Brimming with SENSAI's Total Eye Complex – an energy-infusing complex with natural yeast extract and a collagen stimulating bark extract – it delivers a plumping glow to the area, relaxes the entire eye area after a long day and boosts dullness while simultaneously tightening skin for a more youthful appearance. Follow up with the Melty Rich Eye Cream. Designed to strengthen the skin's barrier, it provides instant relief, while Koishimaru Silk RoyalTM boosts collagen and moisture within the skin. You then have The Hydro Optimiser Complex, which reduces puffiness and dark circles to awaken the eyes with a fresh and wide-open look. You'll love how the pearlescent texture lends natural-looking luminosity. Plus, over time you'll see more even tone and a firmer-looking texture.
Available here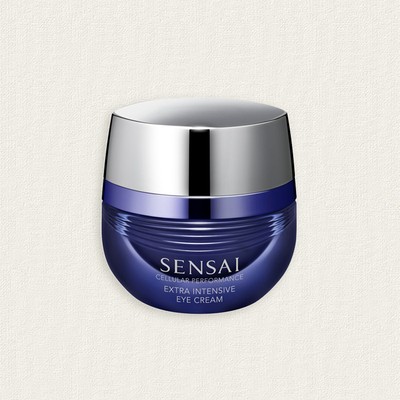 The Energy Booster Buy…
#3: Cellular Performance Extra Intensive Eye Cream, £140
Best For: Dull, tired skin
Why It's Worth It: A combination of l-carnitine, seaweed extract and amino acid, this intensively energising cream revitalises and moisturises the eye area so make-up won't crease. Ideal for those prone to aging signs and dullness, it quickly brightens and tightens the skin for an over-all healthier and vitalised appearance. The light texture instantly melts into the skin, so you never need to rub or push it around. Gradually, it'll minimise the appearance of puffiness and dark circles and improve elasticity – just stick with it to see results. A little goes a long way, so remember to use a minimal amount each time.
Available here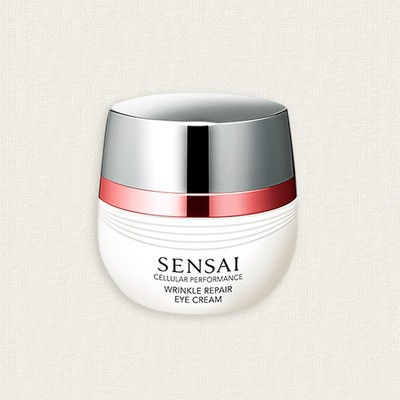 The Wrinkle Minimiser Buy…
#2: Celluar Performance Wrinkle Repair Eye Cream, £120
Best For: Mature, Slackened Skin
Why It's Worth It: If you're prone to first or visible signs of ageing and you want to combat lines and wrinkles – especially around the eye area – this conforting cream is for you. Formulated to plump up wrinkles from within, it uses Moon Peach Leaf Extract and Himefuro Flower Extract to support the whole collagen cycle (promote deterioration of old collagen, support syntheses of new collagen and prevent glycation within skin cells). Despite its rich texture, it never feels occlusive or heavy – in fact it quickly sinks in to plump skin from the inside out and minimises fine lines and wrinkles. While it won't provide results overnight, you'll notice a firmer appearance pretty quickly. The texture is hugely satisfying too – think velvety and smooth.
Available here
Shop The Rest Of SENSAI's Best-Selling Eye Care…
DISCLAIMER: We endeavour to always credit the correct original source of every image we use. If you think a credit may be incorrect, please contact us at info@sheerluxe.com.