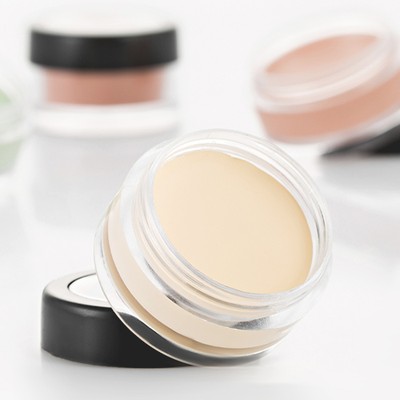 Do You Know How To Colour Correct?

Even the savviest of beauty devotees can fall at this hurdle… No, it's got nothing to do with application or tools; we're talking about the imperative first step you should be taking before you apply any makeup to your face – colour correcting…

The key to a flawless base, and getting the most coverage out of your concealer, it's nothing new to professional make-up artists – but only in recent years have mainstream beauty brands gotten on board.; making colour correcting easier than ever. The premise behind it is simple: all colours sit opposite one another on the colour wheel – and as opposing colours cancel each other out, tinted make-up helps to neutralise unwanted tones.
Colour correctors are not to be applied like concealers, use them sparingly – you're aiming to cancel out the colour beneath, so that when you apply your foundation your skin looks even-toned and you need less concealer. Want to know which shades you need to hide your complexion complaints? We've broken it down for you and included our hero products…

PURPLE:
Best for: Sallow skin and dullness.
If your complexion is looking slightly lacklustre you'll need a purple primer to bring your base back to its former radiance. This light-weight liquid formula is instant glow in a bottle. Stamping out sallow, dull tones, it's packed full of light-diffusing particles which promise to bring you back to your dewy self on the spot.
 
GREEN:
Best for: Blemishes and redness.
For red, flushed faces, rosacea or breakouts, green is your guy. Apply in moderation to spots and redder areas, then follow with your foundation as usual. If your rosacea is raucous and you find yourself struggling with an overly red base, try a green primer to even everything out.
 
PEACH/ORANGE/RED:
Best for: Dark circles.
One of the hardest things to conceal are shadows beneath the eyes. This is because they come in a  combination of hues, including blue, brown, purple and sometimes even dark green. The key to cancelling them out is accurately assessing your skin tone. Fairer complexions will need lighter pastel peach and soft corals, while warmer skins should use orange and darker skins can reach for reds. If your shadows are particularly severe, use a heavier texture like a stick, over a liquid.
 
YELLOW:
Best for: Bruises and pigmentation.
Not to be confused with orange; although the exceptionally fair may benefit from using yellow to banish bags beneath their eyes. For the most part, yellow should be saved for dark spots like scars and pigmentation and can also help hide bruises. Double it up as a highlighter by applying to the highest points on your face, like above the cheekbones and down the bridge of your nose.
 
DISCLAIMER: We endeavour to always credit the correct original source of every image we use. If you think a credit may be incorrect, please contact us at info@sheerluxe.com.