The Eye Makeup Tips You Need To Know

With a cult following and a celebrity clientele boasting the likes of Adele, Emma Roberts and Alexa Chung (who loves the brand so much she decided to collaborate with them), Eyeko's products cater for everything, from mascaras to brows, liners to skincare. Here are the tips and tricks and products to get your peepers looking their very best...

Eyeko was started by Nina Leykind… Nina was conscious that every mascara always seemed to have the same issues - smudging, flaking and not enough volume. So she went on a quest to create the perfect mascara, one that had no weaknesses, and that's where Eyeko was born.
 
Their mascaras are unlike any other… Eyeko's Korean-made wands are housed in their signature zero-waste squeezy tubes alongside nourishing formulas that don't dry up. These formulas contain the purest pigments to create a carbon, blacker-than-black finish. All their brushes are cruelty-free and hand-crafted, with each one a different shape and size specifically made to give the desired finish. From length and volume to curl and definition, there's a perfect wand for everyone.
 
Each ingredient is carefully chosen… For example, the Black Magic Mascara contains nourishing keratin and shea butter, which helps to stop your lashes getting hard and crispy, while their Lash Alert Mascara contains caffeine to stimulate lash regrowth.
 
Eyeko isn't only known for mascara… It's highly-rated when it comes to all things eyes – from precise liquid eyeliners to dark circle-reducing serums, their bestselling line up is well worth checking out.
 
Not sure what to go for... Try their Mini Eye Wardrobe – it's the perfect entry-level product and contains a mascara, eyeliner and brow pencil.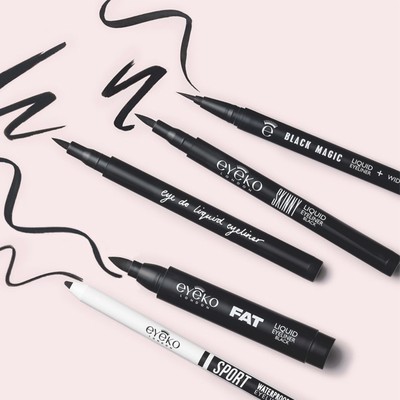 Top Tips For Applying Mascara…
Get your brush as close to the base of your lashes: Don't be afraid to get in there. Then sweep in an upwards motion, wiggling the brush as you go.
 
Try tightlining for more definition: If you're after serious drama, line the upper rim of your eyes with a black eyeliner – this will give you a false lash effect without all the hassle of falsies.
 
Choose the right mascara for your eyes: If you're struggling to find the 'The One', try Eyeko's revolutionary Bespoke Mascara Service and create your own. You'll be asked about your natural lashes, what you want most out of your mascara and which brush you like the look of best. Once you're done, you'll be presented with your very own personal wand guaranteed to solve your unique lash dilemmas.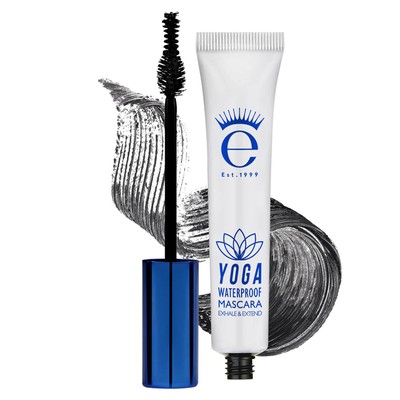 Looking for length and drama that lasts through the summer, the gym, the rain and whatever else you throw at it? You've met your match. The aptly named formula is packed full of nourishing antioxidants, including matcha green tea, blueberries and vitamin E.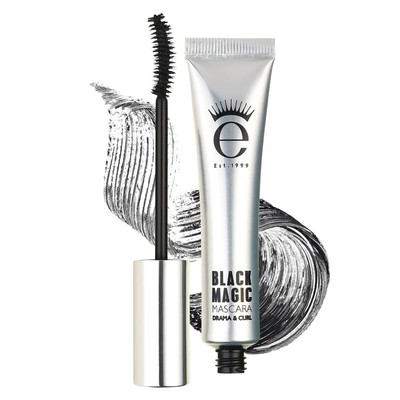 Reigning supreme is Eyeko's best-selling Black Magic Mascara. Think volume, blacker-than-black, curl and a whole lot of drama. This wand has got it all thanks to its unmatched formula and curvaceous brush. You won't leave home without it.
Top Tips For Applying Eyeliner…
Use A Pencil First: Yes, really. It will work as a base from which you can build your liquid liner from and is an easy way to anchor the lash line, preventing that pesky line in between your liner and lashes.
 
Draw A Dot For Reference: It can be a challenge getting your flick in the right place, but using a dot as a guide for where it will finish is a helpful trick that will stop it from falling too low.
 
Use Tape As A Guide: Your eyeliner can look a little shabby if your wing isn't sharp enough, so place a piece of tape at the outer corner of your eye towards the end of your brows and line your wing against it. It will keep your tip sharp and clean.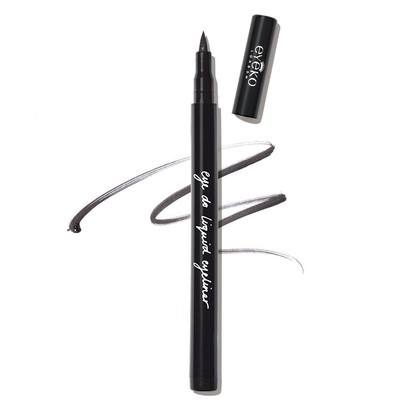 This fool proof liner is seriously easy to apply thanks to the tiny tip and once it's on, it won't budge thanks to the smudge-proof, long-lasting liquid formula. Even Alexa Chung herself has claimed this as her favourite – well if it's good enough for Alexa...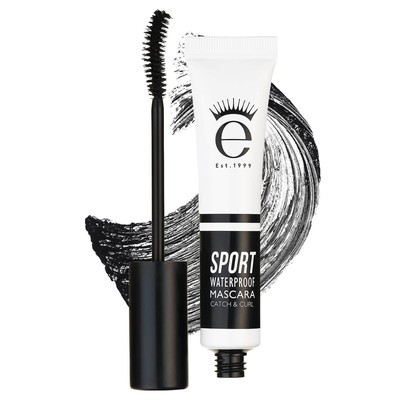 Who says liner is only to be worn at night? This action-proof gel eyeliner stays put during even the most vigorous of activities (trust us, we've tried it all) and comes equipped with a built-in sharpener to make sure your point is always on point.
Top Tips For Doing Your Brows...
Brows are sisters, not twins: Try not to focus too much on making them exactly the same size and shape, as no two eyebrows are ever the same. Instead, focus on building them up so that they look fuller and thicker.
 
Use Longer, Lighter Strokes: Building up gradually is always easier than taking too much product away. You want your brows to look as natural as possible, so use light strokes in the direction of the hair growth.
 
Don't Forget To Brush: Even the most skilled brow connoisseur can fall at this hurdle. A brow brush isn't just there to get your hairs in place, it also holds the important function of blending in your product, so always include this last step.
 
Brow Gel Is Your Friend: After all that effort, make sure you're coating your brows with a gel to keep them in place come rain or shine.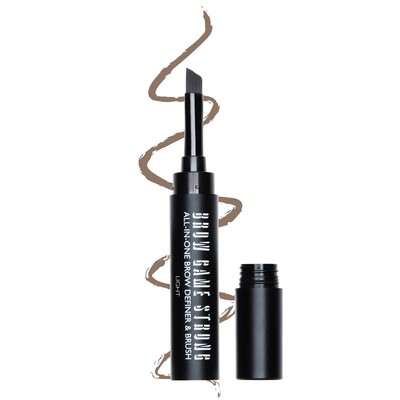 Unruly arches have met their match. This does-it-all brow definer comes with everything you'd ever need, including a creamy brow powder and an angled brush to shape, fluff and craft to your hearts content.
 
SheerLuxe are giving readers 20% off Eyeko products using the promo code SHEERLUXE at checkout.
DISCLAIMER: We endeavour to always credit the correct original source of every image we use. If you think a credit may be incorrect, please contact us at info@sheerluxe.com.