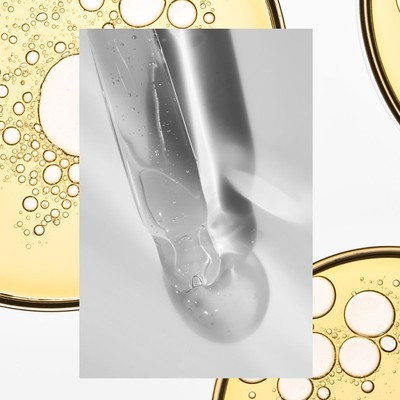 Salicylic Acid: What It Is & How It Benefits Your Skin

Anyone who suffers from breakouts or inflammation will know the healing power of a good salicylic acid – but it's actually capable of so much more. Often found in cleansers, moisturisers and serums, not only does it slough away dead skin cells and minimise blackheads, it can also help diffuse the appearance of enlarged pores for a brighter, smoother-looking complexion and contains anti-bacterial properties. No wonder dermatologists love it. To find out how to use it and which formulas to try, we asked one such skin expert – dermatologist Dr Shirin – to share her knowledge…

All products on this page have been selected by our editorial team, however we may make commission on some products.
It's A Brilliant Exfoliator
"Salicylic acid (SA) traditionally comes from willow bark but is now often produced synthetically. It's a beta-hydroxy acid (known as a BHA) which is a type of gentle exfoliator. It's also considered 'keratolytic,' which means it breaks down the keratin in your skin –the protein that makes up your skin barrier – and exfoliates for a smoother, more refined appearance, loosening dead skin cells and removing them swiftly. It also has anti-inflammatory and antibacterial properties, which is what makes it so beneficial for those with reactive or inflamed skin."
Few Ingredients Treat Breakouts Better
"SA has become quite popular in the last year because it works so well to treat outbreaks and acne. This is thanks to its exfoliating and unblocking properties, which make it especially suitable for flared-up or breaking out skin. Plus, it's brilliant for clearing away debris and any build up that's sat on the skin, or stuck deep inside your pores, as  it literally dissolves the kind of dirt that causes acne. Another benefit of SA is it removes excess sebum – or oil – making it great for decongesting your complexion. It has the ability to penetrate deep into your pores, breaking down the blockages that often result in spots. As mentioned above, it's also an anti-inflammatory, so it's brilliant for minimising the appearance of pigmentation from old breakouts."
It's Gentler Than Other Acids
"SA is milder than benzoyl peroxide and may not aggravate sensitive skin as much. It's also similar to glycolic acid, though SA is better for acne-prone types. This is because it has the ability to bind to oil, so it can break through dirt better than other formulas, getting rid of dead skin cells and bacteria for even tone and refined texture."
There Are Various Strengths
"Your doctor or skin therapist will recommend the strength of salicylic acid that's right for your skin type and condition. The strength of SA in your products will indicate how often – or how much –they should be used. For instance, a product with 0.5-2% may be tolerable twice a day, whereas one with 3-6% should only be used when needed. For at-home use, the maximum strength is 2% and remember that when it comes to acids, less is more. If you're unsure what percentage to use on your skin, always start low and gradually it build up. Concentrations with more than 2% SA can be used in skin peels, but these aren't available over the counter and should be carried out in professional clinics only."
It Doesn't Just Treat Acne
"It's beneficial when used on the body, too, because it can help to beat certain skin conditions. One of course is breakouts – especially on the back – but it can also treat conditions that cause scaliness or psoriasis, as well as Keratosis Pilaris – the red bumps that can appear on the backs of your arms and fronts of your thighs. You'll find it works well on dry, scaly shins, too, as it absorbs flakiness to leave behind a softer surface. On top of this, you can use it to treat dandruff, too. It's particularly effective on the scalp, thanks to its exfoliating properties, which remove any unwanted build up that's accumulated there." 
But Not Everyone Can Use It
"While it's generally deemed highly tolerable, SA should be used with caution if you're pregnant. Lots of cleansers and toners include this key ingredient, but it's worth taking advice from a medical practitioner – or your local pharmacist – before you apply it. It may be that a mild formulation in a cleanser, for example, is fine, but a stronger one in a peel should be discouraged. Likewise, if you have sensitive or overly dry skin, try to avoid using SA as it could only worsen your condition."
Results Are Pretty Quick
"As SA is traditionally considered gentle, most people can use it both morning and night. As a result, you'll likely to see the effects on your skin within four to six weeks. That said, do start off slow with a mild formulation, then gradually build up your frequency to make sure it's right for you."
Cleansers & Toners Are Where You Should Start 
"You'll find salicylic is now in many  products, but in my opinion, it works best in cleansers, toners and night serums. The former work well to clear debris and blockages from your skin swiftly while serums penetrate deeply overnight to exfoliate cells and allow new skin to thrive."
Shop Our Edit Of Salicylic Acid Buys...
CREDITS: OHLAMOUR STUDIO/MARTI SANS/STOCKSY
DISCLAIMER: We endeavour to always credit the correct original source of every image we use. If you think a credit may be incorrect, please contact us at info@sheerluxe.com.