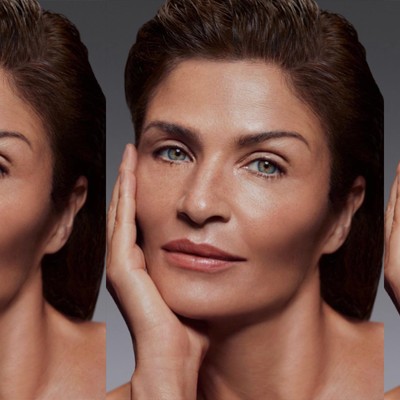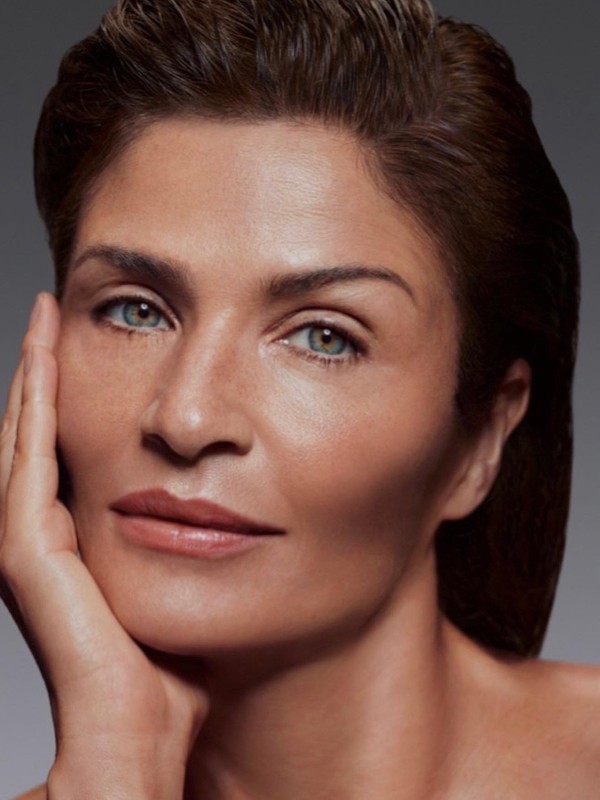 This Is The Serum Supermodels Swear By

Promising to reverse the signs of skin ageing as effectively as retinol without any of the irritation, it's no wonder Cellular Goods' Rejuvenating Cannabinoid Face Serum is a bestseller – and a favourite of supermodels like Helena Christensen. The secret to its success is a gentle yet effective hero ingredient called CBG. Here's why the serum deserves a place in your skincare routine and how to get 25% off using the code SL25…

Created in partnership with CELLULAR GOODS
Cellular Goods is the next-generation skincare brand that aims to help people look, feel and function better. It's the first in the UK to produce skincare with CBG – a powerful, anti-inflammatory ingredient which has been shown to prevent changes in the skin that are known to accelerate the ageing process. It does this by counteracting the ageing effects of UV exposure and inflammation. On the latter, its anti-inflammatory properties are what make it so effective at calming redness, sensitivity and irritation. Another benefit? Studies show it has high antioxidant properties that are superior to those of vitamin C. 
CBG takes centre stage in the brand's hero Rejuvenating Cannabinoid Face Serum. If you only have the budget for one item from Cellular Goods, invest in this one. Its benefits have been touted by supermodel Helena Christensen, the consistent five-star reviews more than speak for themselves. 
It's also worth noting that the brand takes a sustainable approach to ingredient production, utilising CBG produced via advanced biotechnology – this means that its supply contributes to less water use and less CO2 than nature-derived alternatives.
How The Rejuvenating Face Serum Works…
Designed to visibly reverse signs of skin ageing as effectively as retinol, but without the associated dryness or irritation, the serum combines science-backed CBG with Matrixyl – a revolutionary, highly researched anti-age peptide. The silky, lightweight formula boosts collagen production to minimise fine lines and enhance smoother, softer-looking skin. Regular use will also help to prevent the early signs of ageing caused by UV exposure, inflammation and urban pollution, but without the dryness or irritation you would typically associate with harsh, anti-ageing actives; it's tolerated by everyone, which is one of the reasons it's become so popular. In fact, up to 94% of users noticed improvements in their skin immediately after the first use.
Easy Ways To Get More From It…
You'll find the Rejuvenating Cannabinoid Face Serum sits happily within your existing skincare routine. It works well with – or in place of – retinols, acids and vitamin C. For best results, we recommend applying it post-cleanse then following up with a moisturiser, like the brand's SPF 25 Rejuvenating Day Cream. This will help seal in all the goodness and all the actives, allowing them to get to work and deliver results at a quicker rate. Because it's so gentle, you can apply the serum both morning and night.
"I started using Cellular Goods about six months ago, and it has been amazing to have the opportunity to get to know a product over a good amount of time, and see the benefits in [my] skin. The ingredient CBG is fantastic – I've done a lot of research into cannabinoids and their anti-inflammatory benefits. Good skin and gut health are all about being aware of anti-inflammatory ingredients and foods – what we put inside our bodies, and what we put on our skin."
"There are only a handful of products I keep using because I seriously love them. The Cellular Goods Rejuvenating Face Serum is one of them. It contains ground-breaking ingredients such as Matrixyl, an anti-age peptide and CBG, an anti-inflammatory which protects from irritation and my skin genuinely feels more hydrated, smooth and radiant."
✔ 98% found the serum absorbed easily.
✔ 95% said skin felt softer and smoother after the first application.
✔ 90% agreed their skin immediately looked more hydrated.
✔ 92% noticed less irritation and discomfort.
✔ 88% saw a visible improvement in the appearance of their skin.
✔ 92% would recommend the Cellular Good Rejuvenating Face Serum to a friend.
✔ *Tested on a panel of 166 participants over a four-week period.
---
Discover Other Bestsellers At Cellular Goods
Shop now at Cellular-Goods.com & get 25% OFF your first purchase, just use the code SL25 at checkout.*
Cellular Goods is also available to shop at Sephora.co.uk.
DISCLAIMER: We endeavour to always credit the correct original source of every image we use. If you think a credit may be incorrect, please contact us at info@sheerluxe.com.