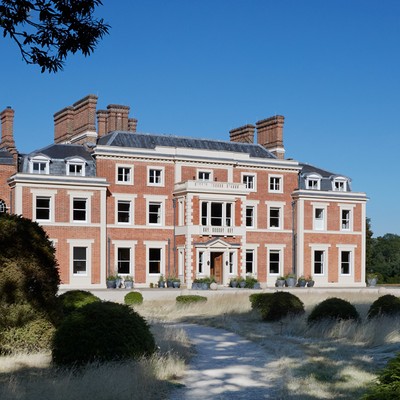 SheerLuxe Reviews: Heckfield Place

Lately, few places have been talked about by those in the know as much as the UK's newest country hotel, Heckfield Place, so SL went to find out if it lived up to the hype. Here's what you need to know about HP and what we thought.

Just over an hour from London near Hook, Heckfield Place is a 400-acre family estate that's been given one mega makeover by a Hong Kong-born billionaire on a mission to raise the bar with what the UK country hotel scene has to offer. Thyme, located in Gloucestershire, is slowly but surely making its mark on the map; Babington will always be up there, but HP has set a new benchmark.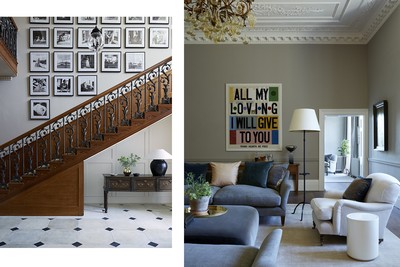 Cleverly, what the Chan family has created, is not ostentatious. Clearly there is plenty of money changing hands (a night won't give you much change from £500), but imagine Annabel Astor's country home (that's the founder of OKA if you're wondering, and she would never talk about money) with a touch of Turner Pocock (lovely interior designers who specialise in a liveable kind of modern) and you get the idea. If that's not doing it for you then imagine soft greys, endless linens, wood panelling and hessian rugs combined with metal hanging lanterns and antique mirrors aplenty. And with that comes the kind of clientele you're happy to be under the same roof as.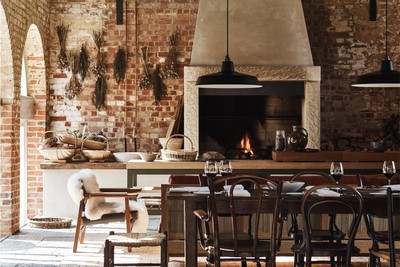 From wooden room keys you tap on hessian to unlock your door to the clean sans serif typeface text on the walls directing you around the house to the staff uniform that is something like Regency meets Sandro – literally everything has been thought of, with a lot of help from some talented design and branding agencies.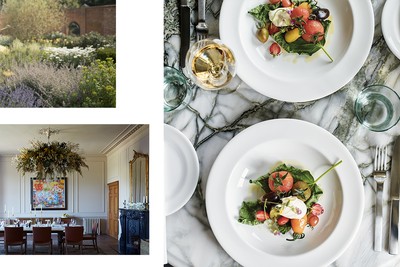 If you're planning your next girly getaway then note (but of course it might be different mid-week) that on a Friday night, it was mainly couples. Heckfield is blissfully quiet. It's not like Soho Farmhouse, full of fortysomethings boozing until the early hours – it's far more serene than that. Guests sit in the lounging areas – of which there are several – reading papers and drinking tea by a fire, having a gentle walk around the grounds or enjoying a drink before supper in the cosy navy blue-hued bar.
With Skye Gyngell (of Petersham and Spring fame) as executive chef, you'd expect the food to be decorative, seasonal and pared back – all of which it is. There's Hearth, open to residents only, and then Marle, which is open to non-residents too. Dinner at Marle is dreamy and breakfast is just as sophisticated and a la carte which, if you're someone who likes to have lunch after a hotel breakfast, is normally a good thing.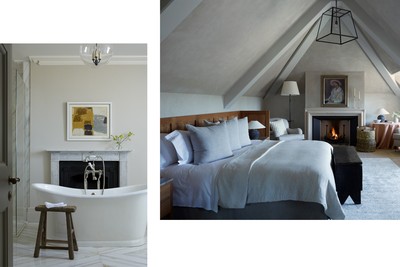 Staying in the rooms feels more like staying in a really comfortable country house owned by a new generation of stylish (and very successful) friends than it does like staying in a smart hotel. Luxe linen curtains, plump duvets, crisp white sheets, floor-to-ceiling windows… even the mini bars are chic. It's so cosy, comfortable and homely you almost expect someone to bring you a cup of tea in bed in the morning.
Active residents start their day in the gym or with one of the onsite 'Bodyism' trainers. We saw Craig for an intense but rewarding hour stint, complete with enough resistance band moves, squats and bear crawls to ensure we really deserved our breakfast after an indulgent dinner the night before. Weather permitting, even the least outdoorsy types will be pushed to turn down a romp around the grounds. It really IS the most stunning setting.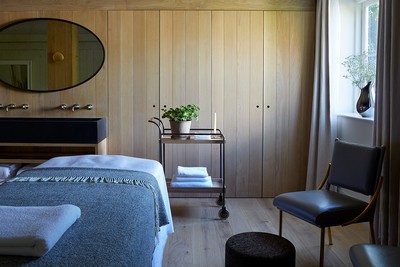 And then there's Little Bothy, where the pampering truly begins. A wood-panelled treatment room is always going to get us on side, as did the massage on possibly THE comfiest treatment bed we've ever tried. (When asked to get up and get dressed, we contemplated what would happen if we just laid there all morning, refusing to move….).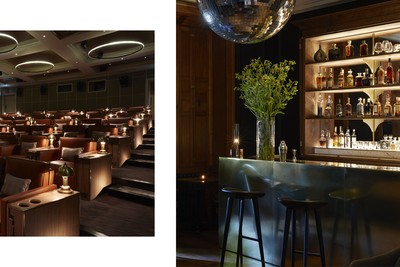 For a stay with a spot of culture, Heckfield is joining the wave of country hotels putting on various talks and seminars. If you needed another reason to book yourself a stay at HP then a look at their list of events might sway it for you: there are sessions on sleep, food and the good life in general. This season fashion is on the agenda with Alexandra Shulman just one of the pulls. Our session was on the art of 'Owning the Room' given by Viv Groskop who, thanks to her experience as a stand-up comedian, held the screening room's attention effortlessly for well over an hour.
All in all, Heckfield is a triumph. The Sunday Times just named it the UK's number one hotel and no one would ever question why.  
Prices start from £​350 on a B&B basis. Visit HeckfieldPlace.com for more information.
 
DISCLAIMER: We endeavour to always credit the correct original source of every image we use. If you think a credit may be incorrect, please contact us at info@sheerluxe.com.