The Best TV Still To Come In 2018

It's that time of year when we retreat from summer sundowners to nights in front of the telly. And while we've already been treated to post-summer hit shows Bodyguard, Killing Eve and Vanity Fair, there are still loads more great series to come before the end of the year. Cosy nights in, here we come…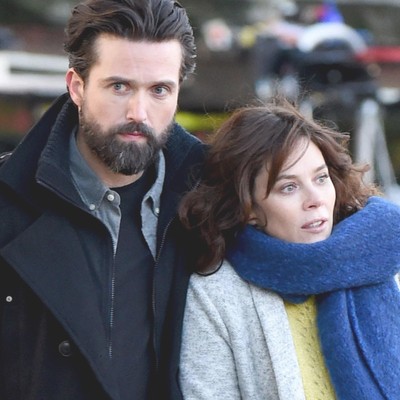 Butterfly
This new drama focuses on separated couple Vicky (Anna Friel) and Stephen (Emmett J Scanlan), who are reunited when their 11-year-old son Max identifies as a girl. Despite being in a new relationship, Stephen still has unresolved feelings for his ex, and moves back into the family home in the hope of forming a closer bond with his children. While Max's sister encourages him to embrace his female identity, Vicky fears the consequences and a furious Stephen is driven to a terrible revelation.
Starts 14th October, ITV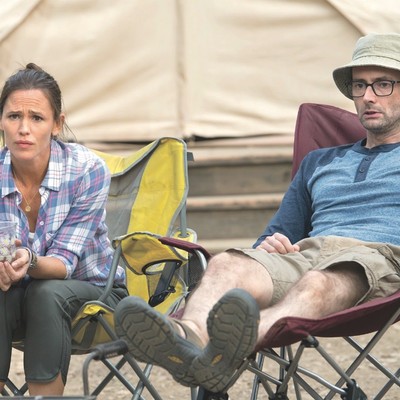 Camping
This 2016 comedy from Julia Davis (Nighty Night, Gavin & Stacey) has been purchased by HBO and remade in the US. With Girls' Lena Dunham and Jenni Konner on writing and production duties, the show follows an obsessively organised and aggressively controlling Kathryn (Jennifer Garner), who gathers together her meek sister, her holier-than-thou ex-best friend, and a free-spirited tagalong for a back-to-nature camping trip to celebrate her husband's (David Tennant) 44th birthday. Also stars Juliette Lewis, Brett Gelman and Busy Phillips.
Autumn 2018, Sky Atlantic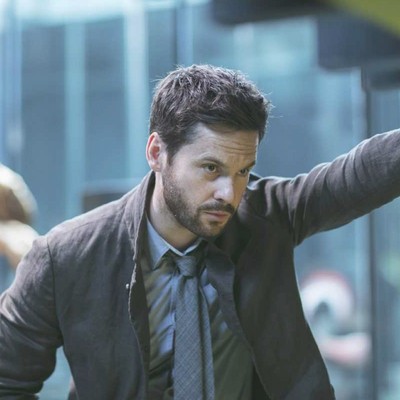 Dark Heart
Starring Tom Riley (The Collection, Starfish) as DI Will Wagstaffe, ITV's new crime drama Dark Heart explores some seriously grisly murders. Following on from the 2016 two-part drama of the same name, this six-part series has been penned by Chris Lang, creator of Unforgotten and Innocent, and arrives on our screens this autumn. Also stars Charlotte Riley (Press, Wuthering Heights) as Wagstaff's sister Juliette, and Miranda Raison (Spooks, Match Point) as his on-and-off-again girlfriend.
Autumn 2018, ITV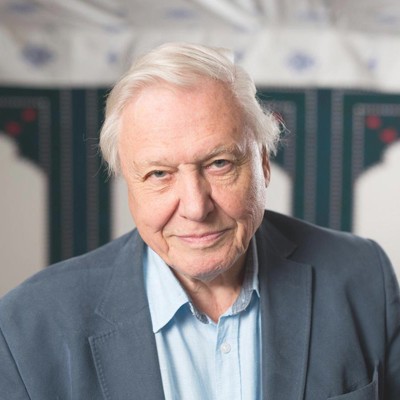 Dynasties
This forthcoming five-part series from Sir David Attenborough focuses on five extraordinary animals, battling rivals and the forces of nature for the future of their families. Each episode follows individual animals – lions, hunting dogs, chimpanzees, tigers, and emperor penguins – at the most critical period in their lives. Each is a ruler – a leader of their family, their troop, their pride – each determined to hold on to power and protect their family, their territory and their dynasty. The odds are stacked against them: our planet is changing at an extraordinary rate and the habitats these animals live in are under increasing pressure from the impact of humanity.
Autumn 2018, BBC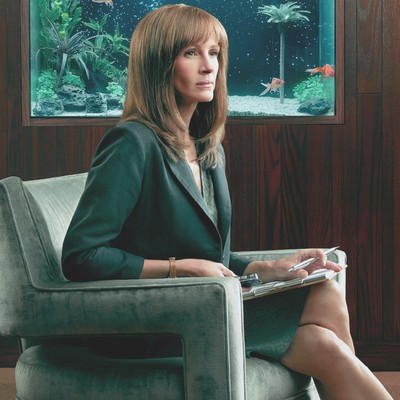 Homecoming
Heidi (Julia Roberts) works at Homecoming, a facility helping soldiers transition back to being civilians. Years later, she has started a new life when the Department of Defence questions why she left the facility. Suddenly, Heidi realises there's a whole other story behind the one she's been telling herself. Also stars Bobby Canavalle and Sissy Spacek.
Starts 2nd November, Amazon Prime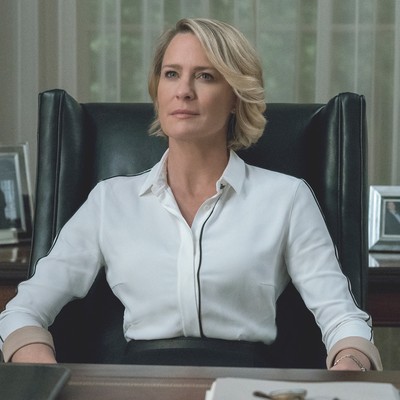 House of Cards
Kevin Spacey has been eliminated from the cast, and with him goes the character of Frank Underwood. As per the end of series five, we find Underwood's former wife Claire (Robin Wright) in the top job. The last-ever series, this final run of eight episodes will focus on Claire's power struggle, as she clashes with American oligarchs and tries to forge her own path as President of the United States, all while dealing with (spoiler alert!) her husband's death.
Starts 2nd November, Netflix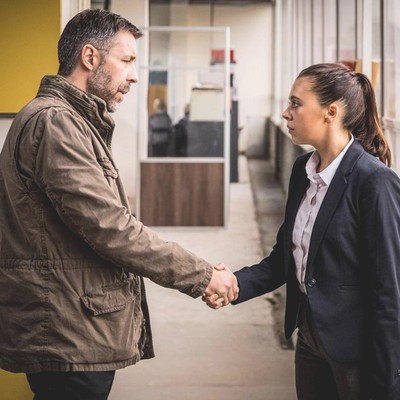 Informer
Paddy Considine (Peaky Blinders, Tyrannosaur), Bel Powley (The Girl of a Teenage Girl) and newcomer Nabhaan Rizwan star in this BBC1 drama about a young second-generation Pakistani man who goes undercover in London's Counter Terrorism Special Unit. After a night out with his girlfriend goes badly wrong, Raza Shar is arrested and identified as a potential informant. Detective Sergeant Gabe Waters is partnered with new recruit DC Holly Morten and introduces her to the world of informants. Ambitious and uninhibited, Holly pushes boundaries to get Raza on board.
Starts 16th October, BBC1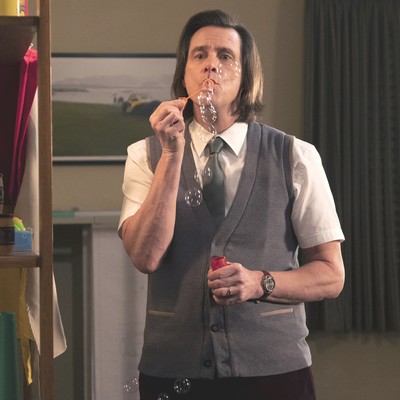 Kidding
Kidding follows Jeff Pickles (Jim Carrey, on striking form), a man who plays iconic children's 70s television star Mr Pickles. A pillar of kindness and wisdom to the impressionable minds of America's youth and those who grew up with him, Pickles is forced to put aside the fables and puppets when the lives of his wife, sons, sister and father all start to spiral out of control. Directed by Michael Gondry (the man behind Eternal Sunshine of the Spotless Mind, which also starred Carrey), this is a surreal-yet-sentimental show.
Autumn 2018, Sky Atlantic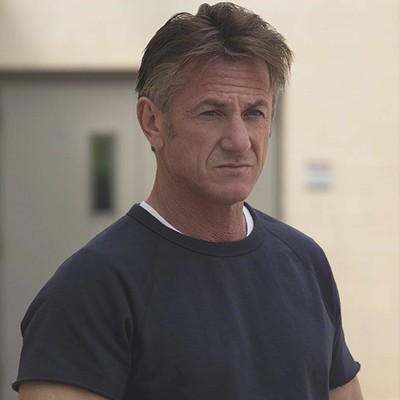 The First
The First is a forthcoming sci-fi drama set in the near-future, which tells the story of a crew of astronauts who attempt to become the first humans on Mars. Under the direction of visionary aerospace magnate Laz Ingram (Natascha McElhone), the crew – led by Tom Hagerty (Sean Penn) – must contend with dangerous situations and personal sacrifice as they undertake the greatest pioneering feat in human history.
Autumn 2018, Channel 4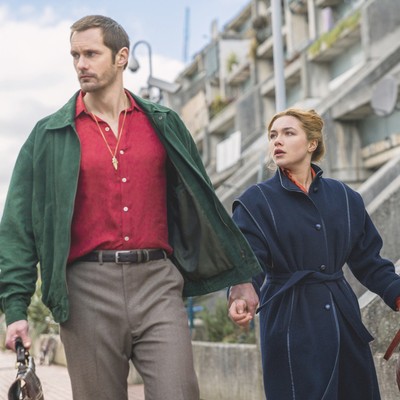 The Little Drummer Girl
Following the Beeb's successful adaption of The Night Manager, John le Carré's The Little Drummer Girl is next to get the BBC blockbuster treatment. Brilliant young actress Charlie (Florence Pugh) strikes up an acquaintance with an intriguing stranger while on holiday in Greece, but it rapidly becomes apparent that his intentions are far from romantic. The man is Becker (Alexander Skarsgård), an Israeli intelligence officer, who entangles her in a complex and high stakes plot orchestrated by spymaster Kurtz (Michael Shannon). Set in the late 1970s yet sharply contemporary, The Little Drummer Girl weaves a dynamic and exciting story of espionage and international intrigue; of love and betrayal.
Autumn 2018, BBC1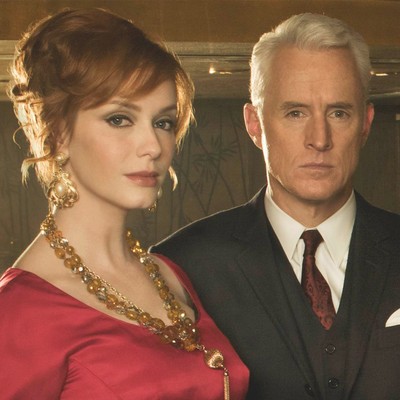 The Romanoffs
An upcoming American anthology web series created, written, produced and directed by Matthew Weiner, the man behind Mad Men. Set around the globe, each episode centres on separate stories about people who believe themselves to be descendants of the Russian royal family. Confirmed actors throughout the series include Aaron Eckhart, Christina Hendricks, Isabelle Huppert and Cory Stoll. We're intrigued…
Autumn 2018, Amazon Prime
DISCLAIMER: We endeavour to always credit the correct original source of every image we use. If you think a credit may be incorrect, please contact us at info@sheerluxe.com.