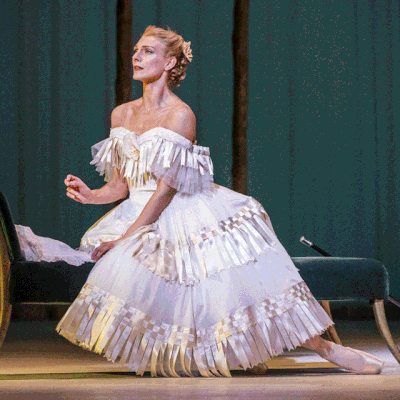 What To Do This Weekend 30.01.21

Wondering how to spend this Saturday and Sunday during lockdown? Here's our What To Do This Weekend roundup…

CELEBRATE CHINESE NEW YEAR: Yauatcha's Year Of The Ox
Celebrate the Chinese New Year (which falls on 12th February this year) and the Year of the Ox with a dedicated set menu from Chinese dim sum teahouse Yauatcha – along with assorted patisserie and ox face masks – all of which will be available for nationwide delivery from 1st February, and for the entire month thereafter. For £68 per person, you'll receive a Hao yun lucky dim sum selection, including scallop shumai and oxtail su; salt and pepper quail with honey roasted golden squash and pine nut; and prawn ball crispy noodle with eryngii mushroom, black fungus and green chilli. In addition, the restaurant's lauded venison puff will be reimaged as an oxtail puff, while for dessert, 'The Firecracker' is designed to mimic the tradition of firecrackers and fireworks, and is constructed using yuzu caramel, szechuan chantilly, roasted hazelnut, madeleine sponge and coated popping candy. The menu can be delivered to homes across London via Yauatcha at Home, with a multi-drop option available to allow guests to enjoy their food at exactly the same time as their friends and family. 
Visit Yauatcha.com 
GET YOUR BRIDGERTON FIX: Spotify
If you're missing Bridgerton already – and can't bring yourself to wait until the release of the second season – head to Spotify to listen to the show's multiple soundtracks. The OST is composed by Kris Bowers, and features 19 original scores, including compositions like 'Simon and Lady Danbury' and 'All Is Fair In Love And War'. Alternatively, track down the covers playlist which features 20-minutes' worth of classical takes on popular chart hits – many of which were used during filming of the series' ball scenes. Expect to hear tracks such as Ariana Grande's 'Thank u, next' and Taylor Swift's 'Wildest Dreams' reinvented and given the string quartet treatment. Easy lockdown listening. 
Listen here 
DISCOVER A NEW READ: Girl A by Abigail Dean
Lex Gracie doesn't want to think about her family. She doesn't want to think about growing up in her parents' house of horrors. And she doesn't want to think about her identity as Girl A: the girl who escaped. But when her mother dies in prison and leaves Lex and her siblings the family home, she can't run from her past any longer. Together with her sister, Evie, Lex intends to turn their family home into a force for good. But first she must come to terms with her six siblings – and with the childhood they shared. Beautifully written and incredibly powerful, Girl A is a story of redemption, horror and of love – plus, the rights have already been sold in 27 territories and picked up by the same television team behind Chernobyl. It's bound the be the hit of the spring – ideal for crime or thriller junkies looking for a new, of-the-moment lockdown read.
Available from Waterstones.com
CATCH SOME WORLD-CLASS THEATRE: The Old Vic's In Camera: Playback
The ice caps are melting, there's overpopulation, political unrest; everything's going to hell in a handcart – why on earth would someone bring a baby into this world? Directed by Matthew Warchus, The Crown's Claire Foy and Matt Smith have performed a socially distanced version of Duncan Macmillan's hilarious emotional rollercoaster play Lungs – about a couple wrestling with life's biggest dilemmas live from The Old Vic. Originally screened during the first lockdown, London's iconic theatre is now bringing back a series of its In Camera: Playback performances to give audiences at home another chance to catch some world-class productions. Tickets are still available to book for Thursday and Friday night's performances – but be sure to keep a look out for future productions, too.
Visit OldVicTheatre.com
USE THE TIME TO GET CREATIVE IN THE KITCHEN: All-In-One Fermenting Kit
If you've ever wanted to try your hand at fermenting, why not use this down-time to perfect a new skill? The Gut Stuff, founded by twins Lisa and Alana Macfarlance, is selling a new all-in-one kit, including all the equipment you need to make your ferments in one handy box. Whether you fancy making kombucha, kefir, sauerkraut, kimchi, a sourdough starter or more, the kit will also help explain the why, the what and the how of fermenting. Plus, you can find more recipes on their website for constant inspiration. Each kit comes with a 500ml, 1l and 2l branded jar with screw lids, a burping lid, a two-piece lid, a branded weight and embroidered gauze, and costs £45.
Visit Shop.TheGutStuff.com 
TUNE INTO SOME EXQUISITE BALLET: Marguerite & Armand
Available to watch on demand until 14th February, 40-minute ballet Marguerite and Armand was originally created for Rudolf Nureyev and Margot Fonteyn in 1963 by founding choreographer of the Royal Ballet, Frederick Ashton. The story draws from the same inspiration as Giuseppe Verdi's opera La Traviata – the play La Dame Aux Camélias by Alexandre Dumas – and depicts the burgeoning love between Marguerite and Armand, movingly expressed through passionate and daring lifts and lustful pas de deux. But the lovers' happiness is threatened. Marguerite's social position and the 'gilded cage' in which she lives is evoked by Cecil Beaton in his elegant stage designs. The final pas de deux, as Marguerite lies dying in Armand's arms, is among the most moving in Ashton's repertory for the Royal Ballet. This version from 2017 stars prima ballerina Zenaida Yanowsky and male lead Roberto Bolle and is available to stream for just £2.50.
Watch here 
TAP INTO YOUR ARTISTIC SIDE: Wild Life Drawing
If you're looking for a more creative outlet to express your artistic side during this third lockdown, sign up to Wild Life's mailing list to be the first to know about its online drawing classes. In normal times, classes take place in real, open-air and on-site settings with real animals. Now the business has gone virtual while we're all at home. Upcoming this week is a class on horses, and marks a collaboration with The Right Step, a pioneering horse-riding project based at the foot of the Rocky Mountains in Colorado. The centre offers a therapeutic riding program, teaching basic riding skills and horsemanship in an adaptive manner to children and adults with disabilities in a way that meets their individual needs. As part of the class, you'll draw three of the therapy horses at the centre and hear from the chair, Christine Remy, about some of the amazing developments her clients have experienced. The basic materials needed to take part are paper, a pencil, eraser and sharpener, although you are welcome to work in whatever materials you enjoy or have to hand. The class starts at 7pm, with tickets costing £10 – and 50% of each ticket sold is donated to The Right Step.
Visit WildLifeDrawing.co.uk 
REVISIT THIS CLASSIC FILM: Mean Girls 
If you're in need of a laugh right now, it doesn't get much better than cult comedy Mean Girls. Landing on streaming platform Netflix on 1st February, this 2004 Tina Fey-written classic stars Lindsay Lohan, Rachel McAdams and Amanda Seyfried, and is based in part on Rosalind Wiseman's 2002 non-fiction self-help book, Queen Bees and Wannabes, which describes female high school social cliques and the damaging effects they can have on girls. When 16-year-old Cady Heron (Lohan) moves to a new American high school after growing up in Africa, she must learn to fit in. But she soon finds herself unwittingly involved with the 'Plastics' – the most exclusive clique of all – led by 'mean girl' Regina George (McAdams). By agreeing to spy on and infiltrate their group at the behest of other students, Cady must try to hold onto who she really is – or will she end up just like them? 
Available on Netflix from 1st February
Visit Netflix.com
ADD A NEW PODCAST TO YOUR PLAYLIST: The Juggling Act
Calling all parents – are you struggling to know how to start another week full of working, home-schooling and explaining the latest lockdown developments to your children? On this new podcast, high-profile celebrity parents open up about how they manage 'the juggling act'. Mums share their real-life stories and get candid about their own parenting dilemmas, to start a conversation and let you know you're not alone. Join hosts Melissa Wilson and Sarah McGilvray as they're joined by a range of experts, including resident GP Dr Sam Hay and psychologist Belinda Williams who are on hand to help you navigate the challenges of parenting. From finding the right day care to explaining what a pandemic really is, each day, a new episode hits to airwaves to help you be better parents – plus, episodes range from five minutes to close to an hour, so there's always something worth listening to no matter how time poor you are.
Listen here  
SIGN UP FOR A NEW ONLINE WORKSHOP: Toast
Fashion brand Toast is running more of its online workshops during lockdown 3.0 – and we love the sound of the fabric repair sessions which will teach you essential skills to 'make do and mend', rather than throw away. There's still time to sign up to the cotton and linen and silk classes, while a special class dedicated to repairing denim is due to take place mid-February. As part of that workshop, artist and professional textile restorer Molly Martin will show you how to effectively repair your most beloved denim garments using traditional stitching methods like Japanese sashiko, with everything completely suitable for beginners. All you need to take part is a computer with a webcam and microphone – or you can use your tablet or mobile phone. Every workshop last one hour and 15 minutes, and is completely free to attend, although voluntary donations are welcome.
Visit TOA.ST 
DISCLAIMER: We endeavour to always credit the correct original source of every image we use. If you think a credit may be incorrect, please contact us at info@sheerluxe.com.