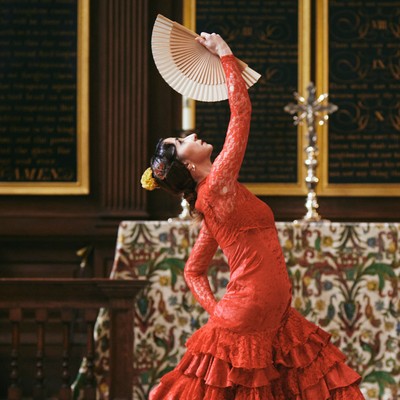 13 New Theatre Shows To Book Now

From new plays by award-winning writers to old favourites reimagined, here are 13 theatre shows worth booking a ticket for this season…

Cock
Marianne Elliott (Company, The Curious Incident of the Dog in the Night-Time) is directing Taron Egerton (Rocketman) and Jonathan Bailey (Bridgerton) in Cock for a limited season. John is happy in himself, and with his boyfriend, until one day he meets the woman of his dreams. In a world full of endless possibilities, why must we still limit ourselves with labels, he asks. Written by Mike Bartlett (the man behind compulsive thriller Doctor Foster), this razor-sharp play about love and identity promises to redefine the battle of the sexes as we know it.
On now until 4th June
Visit TheAmbassadorsTheatre.co.uk 
The Mozart Question
Michael Morpurgo's bestselling novel has been adapted for Barn Theatre's stage in Cirencester. A young reporter is sent to interview the great violinist Paolo Levi. There's just one thing she's not allowed to do – ask 'the Mozart question'. However, as the interview begins, Paolo takes the opportunity to tell her his life story, including what it was like growing up in Venice, and his family's connection to the Holocaust. Morpurgo's moving tale of love, secrets and survival is bound together by the power of music during unimaginable times.
On now until 30th April
Visit BarnTheatre.org.uk
The 47th
Rupert Goold (Oliver!, American Psycho, Medea) will direct Mike Bartlett's The 47th, a play about the underbelly of the greatest political show on earth – the next presidential race. It's 2024 and, as America goes to the polls, democracy itself is on the brink. Who takes the White House – and at what cost? Starring Bertie Carvel as Donald Trump and Tamara Tunie as Kamala Harris.
29th March-28th May
Visit OldVicTheatre.com
Daddy
Jeremy O Harris's New York play Slave Play received a record 12 nominations at the Tony Awards last year. Now, he's bringing his explosive drama Daddy to London. Franklin, a young black artist living in Bel Air, meets Andre, an older white art collector. Their relationship isn't about labels, but instead revolves around Franklin's reliance on Andre as his sugar daddy and the uneven power dynamics that go with that. Daddy is a story about the nuances of interracial couples and what it means to be a gay Black man in America, where intimacy is often a commodity. 
26th March-30th April
Visit Almeida.co.uk
Sandaltown
Sandaltown is set in a post-pandemic London, where explicit language, lavish parties and fine couture are the currency of the middle class. When Miss Phoebe Virtue receives worrying news on Instagram that her twin brother Jack may be endangering his reputation, she decides she must visit herself and investigate. Full of immorality, political hypocrisy and dangerous schemes from the fame-hungry elite, this satire follows the lives of shameless young people who'll do anything to make a name for themselves. 
7th April-14th May
Visit Lyric.co.uk
Traplord
South London dancer and artist Michael Blackstock brings Traplord to Sadler's Wells this month.  Using dance, theatre and spoken word to explore raw and confrontational themes of mental health and masculinity, Traplord questions the stereotyping of Black men in contemporary western society. Blackstock brings together a creative team and cast which includes music producers, designers, rappers and spoken word artists to create this powerful piece.
26th March-16th April
Visit Sadlerswells.com
Much Ado About Nothing 
This adaptation of Shakespeare's Much Ado About Nothing oozes glitz and glamour, with a stunning set that transports audiences to the Italian Riviera. Since 1931, the legendary family-run Hotel Messina has been visited by artists, celebrities and royalty. When the current owner's daughter falls for a dashing young soldier, the hallways are ringing with the sound of wedding bells. However, not all the guests are in the mood for love, and a string of deceptions soon surround not only the young couple, but also the steadfastly single Beatrice and Benedick. Stars Katherine Parkinson (Home, I'm Darling, The IT Crowd) and John Heffernan (Dracula, She Stoops to Conquer).
7th July-10th September
Visit NationalTheatre.org.uk
Fragments – The Waste Land 
This one-off experiential festival has been designed to attract new audiences to the theatre. Featuring a rage of indoor and outdoor events, 30 actors, writers and musicians will reimagine TS Eliot's epic five-part poem The Waste Land across 22 medieval churches in the capital. To celebrate the poem's 100th anniversary, tickets include access to all events, including classical music performances, drama and film installations led by the likes of Tamsin Greig, Toby Jones, Jeanette Winterson and Gavin Bryars. Short 15-minute performances are followed by 15 minutes of guided walking through the churches. Don't miss the opening concert at St Mary Woolnoth in the City. 
7th-12th April
Visit TheWasteLand2022.com
The Tempest
The Globe's summer season continues with this modern adaptation of The Tempest, Shakespeare's experimental play about reckoning and redemption. As an opening act of revenge, Prospero raises a ferocious storm to shipwreck a crew of men – including his usurping brother – onto the remote island he now rules. His unwitting cast is now in position and, with reluctant support from the island's colonised inhabitants, Prospero's designs of magical and emotional manipulation unfold with life-changing force.
22nd July-22nd October
Visit ShakespearesGlobe.com
Oklahoma! 
This is Oklahoma! as you've never seen it before, re-orchestrated and reimagined for the 21st century. Winner of the Tony Award for Best Revival of a Musical, Daniel Fish's bold interpretation transfers to the Young Vic, direct from its acclaimed Broadway run and US tour. Oklahoma! tells the story of a community banding together against an outsider, and the frontier life that shaped America. Seventy-five years after Rodgers and Hammerstein reinvented the American musical, this visionary production is funny and sexy, provocative and probing, without changing a word of the original text.
25th April-26th June
Visit YoungVic.org
142: We Are Here
Created by experimental theatre collective People Show, 142: We Are Here is a portrait of London, told through snatches of overheard conversations and snapshots of stranger's lives. Using spoken word, performance and song, the production weaves together a powerful collection of stories from the imaginations and real lives of Bush Theatre's Neighbourhood Company – a group of 20 locals who strive to bring diverse stories to the stage. 
31st March-2nd April 
Visit BushTheatre.co.uk
Jitney
Following a successful run at Leeds Playhouse last year, director Tinuke Craig is set to bring August Wilson's modern classic to the Old Vic this summer. It's 1977 in Pittsburgh Hill District, a small neighbourhood in the Pennsylvanian city. Regular cabs won't travel there, so local residents turn to the unlicensed taxi company of Jim Becker and his fellow 'jitney' drivers. When Becker's son returns from prison, a struggle to reconcile the past begins, and the future of the company and its drivers is threatened. Jitney explores the fragile bond between eight men, as they live, love and work in a racially segregated, post-Vietnam America.
9th June-9th July
Visit OldVicTheatre.com
The Southbury Child 
Alex Jennings (The Crown, Small Axe, This Is Going To Hurt) plays the sharp-witted and frequently drunk priest David Highland in this new play by Stephen Beresford. Despite his vices, David has kept a tight grip on his parish through a combination of disordered charm and high-handed determination. But when his conscience forces him to take a hard line with a parishioner who wants Disney balloons at a family funeral, he finds himself dangerously isolated from public opinion. As his own family begins to fracture, David must face a future that threatens to extinguish not only his position in the town, but everything he stands for.
1st July-27th August 
Visit BridgeTheatre.co.uk
DISCLAIMER: We endeavour to always credit the correct original source of every image we use. If you think a credit may be incorrect, please contact us at info@sheerluxe.com.